The Nutrition Science and Dietetics Program offers bachelor of science (B.S.) degrees in nutrition/dietetics and nutrition science, and master of arts (M.A.) and master of science (M.S.) degrees in nutrition science. At the undergraduate level, students in nutrition/dietetics prepare to work in a variety of health and health promotion fields, many as registered dietitians.
In nutrition science, students study the biological and physical sciences, and prepare to work for major food or pharmaceutical companies, or to pursue post-graduate work in medicine, dentistry, education, or health care.
At the graduate level, students study the theory and application of nutrition science and prepare for research, teaching, or practice in clinical, community, corporate, government, or educational settings.
The Nutrition Science and Dietetics Program is also home to a dietetic internship. The nutrition/dietetics undergraduate and graduate programs and the dietetic internship program are accredited by the Academy of Nutrition and Dietetics' Accreditation Council for Education in Nutrition and Dietetics.
Graduates of the nutrition programs work in settings such as hospitals, long-term care facilities, and health clinics, as well as in non-traditional settings such as journalism, business, marketing, sales, and public relations.

Recent News
Your chance to have an impact: What a graduate degree means at Falk College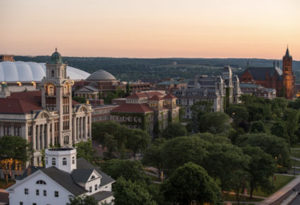 When students think graduate school, they think curriculum, campus, community, but most of all, what the degree will mean for their lives. It's not until after completing their degree that Falk College graduate students realize the profound difference it made ... Read more
Alumna takes her passion for nutrition to Syracuse City Schools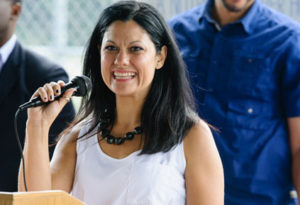 It was a series of unexpected events when on a whim, Rachel Murphy, RD '04 came to visit the fashion program at Syracuse University. Alone among groups of tours, Murphy was directed to the Dean's Office. Suddenly, she found herself ... Read more
Falk College hosts author, nutritionist Jill Castle October 6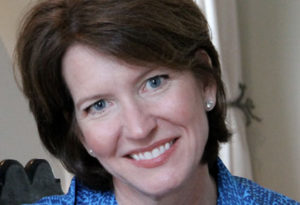 Falk College and its Nutrition program will host the Second Annual Ann Selkowitz Litt Distinguished Speaker Series featuring childhood nutrition expert and author, Jill Castle, MS, RDN, CDN, on Thursday, October 6, 2016 at 6:30 p.m. in Grant Auditorium. Her ... Read more
Dedication ceremony for Susan R. Klenk Learning Café, Kitchens September 16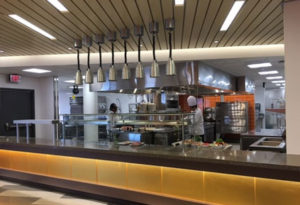 Falk College today announced the opening of the Susan R. Klenk Learning Café and kitchens, a new hands-on learning laboratory to prepare students with traditional and emerging professional competencies for careers in food, nutrition, dietetics, and public health. A dedication ... Read more
View all Nutrition Science & Dietetics News
Upcoming Events
There are no upcoming events to display at this time.