The academically rigorous Sport Management curriculum combines program-specific courses with professional electives and liberal arts requirements, providing students with the tools to pursue a career – or graduate study – in sport. Coursework covers areas including marketing, management, communications, societal influences and impacts, ethics, event management, and law.
The 124-credit bachelor of science (B.S.) program includes up to 15 elective credits, allowing students to pursue a concentration or minor tailoring their studies according to their professional interests.
For example, to enhance business skills, students can minor in accounting, finance, marketing or management studies. Or, they may sample Syracuse's multitude of courses in communications, law, social sciences, and foreign languages, tailoring a program that meets their interests and needs.
In addition, the required 12-credit Sport Management Senior Capstone experience provides students with the opportunity to gain hands-on experience in the industry before they graduate.
Recent News
Sport Management Club honored at The Salvation Army's 2016 Civic Celebration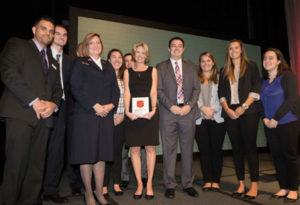 The Sport Management Club at Syracuse University was honored with the Community Team Spirit Award at The Salvation Army's 45th Annual Civic Celebration held September 14 at the Oncenter. Kevin Reese, '17, co-chair of the Club's Charity Sports Auction, accepted ... Read more
SPM students present research at Rochester Institute of Technology Hockey Analytics Conference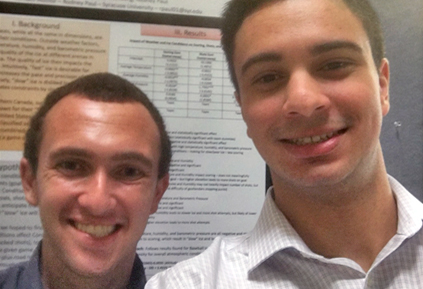 Sport Management seniors Joey Weinberg '17 and Colby Conetta '17 participated in the Rochester Institute of Technology Hockey Analytics Conference on September 10, 2016. At the conference, hockey analytics experts made presentations about their research and findings. Information presented included video ... Read more
Sport Management Grad student charity golf tournament raises $15,000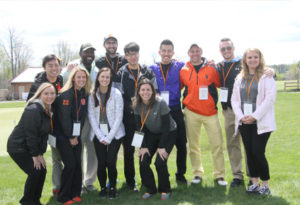 Event purposefully connects event management coursework, experiential learning, social responsibility Falk College's Sport Venue and Event Management graduate program hosted a charity golf tournament to benefit Vera House on May 9 at Timber Banks Golf Club in Baldwinsville, NY. This summer, ... Read more
Crunching Major League Numbers – New Sport Analytics, B.S.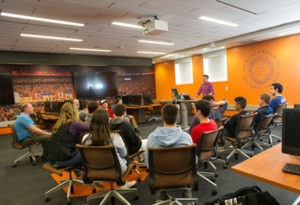 Jay Cox | Syracuse University Magazine | Summer 2016 | Vol 33 | No. 2 The 2016 Major League Baseball (MLB) season is barely underway and Colby Conetta '17, the president of the Syracuse University Baseball Statistics and Sabermetrics Club, stands in ... Read more
View all Sport Management News
Upcoming Events