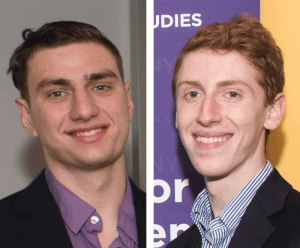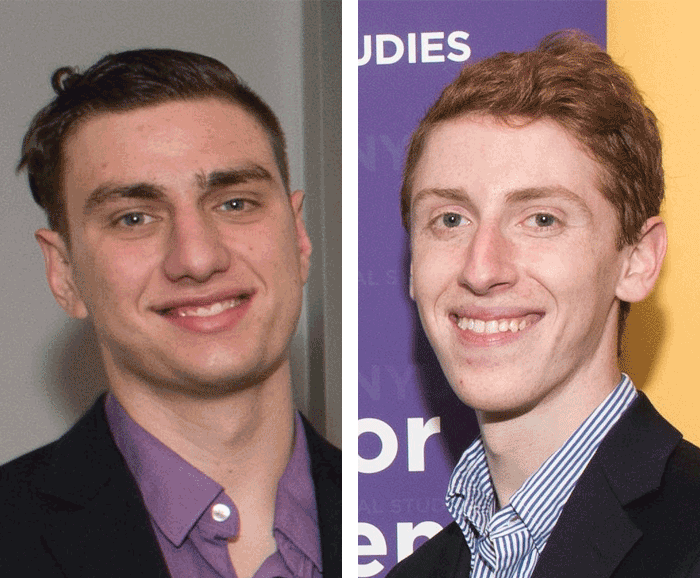 Sport Analytics students Justin Perline '19 and Charles "CB" Garrett '19 have been invited to attend the European Sports Economics Association (ESEA) conference in Liverpool, England, in August 2018. The seniors were notified in Spring 2018 that their research was accepted for presentation at the international conference.
Their paper, "Minor League Team Success and Its Impact on MLB Player Performance," with Syracuse University Sport Analytics professor Dr. Rodney Paul as a co-author, is an academic treatment of the research by Perline and Garrett featured in Baseball America, which is a top website in the world of baseball.
The paper investigates positive externalities from minor league team success as it relates to marginal revenue product of a baseball player, measured by WAR (Wins Above Replacement). The results illustrate that winning has a positive impact on individual performance later in a player's career and has economic implications for baseball teams and for the workplace in general.
In addition to this paper, Paul also had his paper titled "The Role of Uncertainty of Outcome and Team Success on Attendance Outside the NHL: Comparing the top Leagues in Europe to the Minor Leagues in North America" accepted for the ESEA conference.
Perline is a dual major in Sport Analytics and in Newspaper and Online Journalism. Garrett is a dual major in Sport Analytics and Broadcast and Digital Journalism.
The European Sports Economics Association Conference is the premier sports economics conference held annually in Europe. Sports economists present on a variety of theoretical and empirical models related to the economics of sports.
"As undergraduate students, the acceptance of the paper for the ESEA conference is especially impressive," Dr. Paul said. "Justin and CB will gain valuable experience being able to present to a premier audience of researchers in sports economics and will gain valuable suggestions and ideas for both their current and future research from the conference participants. I think they will find the topics discussed at the conference to be thought-provoking and will benefit them in their future careers.