Elena Randolph Receives Michigan Sport Business Conference's BIG Initiative Award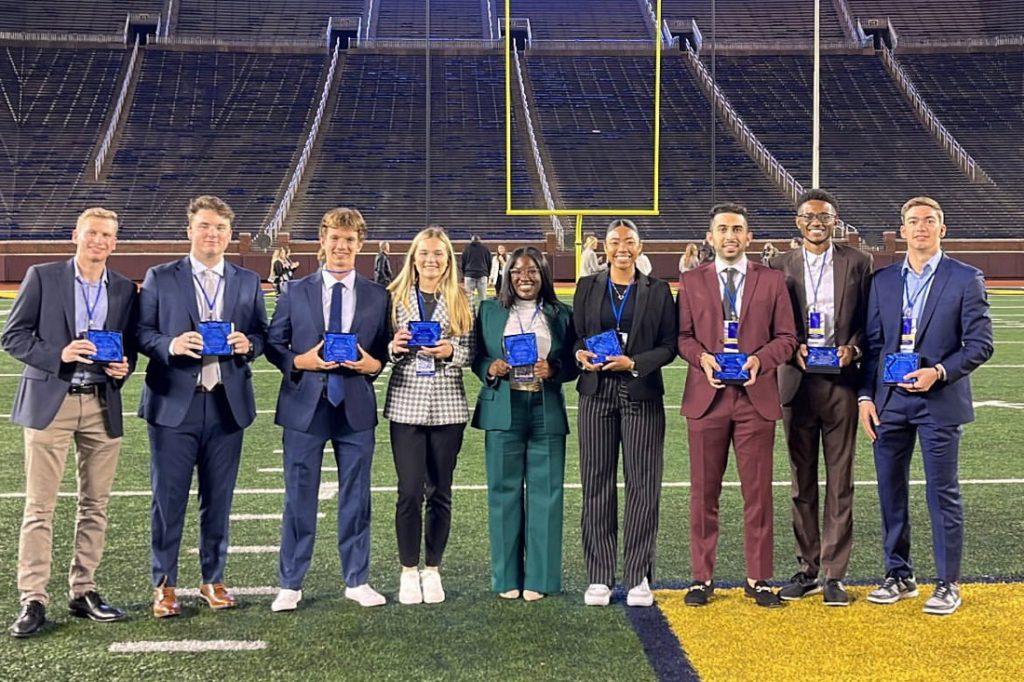 Syracuse University Sport Management major Elena Randolph '24 was recently named a 2022 BIG Initiative Award Winner by the Michigan Sport Business Conference, an honor presented to 11 high-achieving sport management students in the Unites States and Canada. BIG stands for "Build, Inspire, Grow."
Randolph attended the prestigious conference Oct. 28-29 in Ann Arbor, Michigan. She heard from featured guest speakers and industry professionals, including ESPN Chairman Jimmy Pitaro and WNBA Chief Marketing Officer Phil Cook.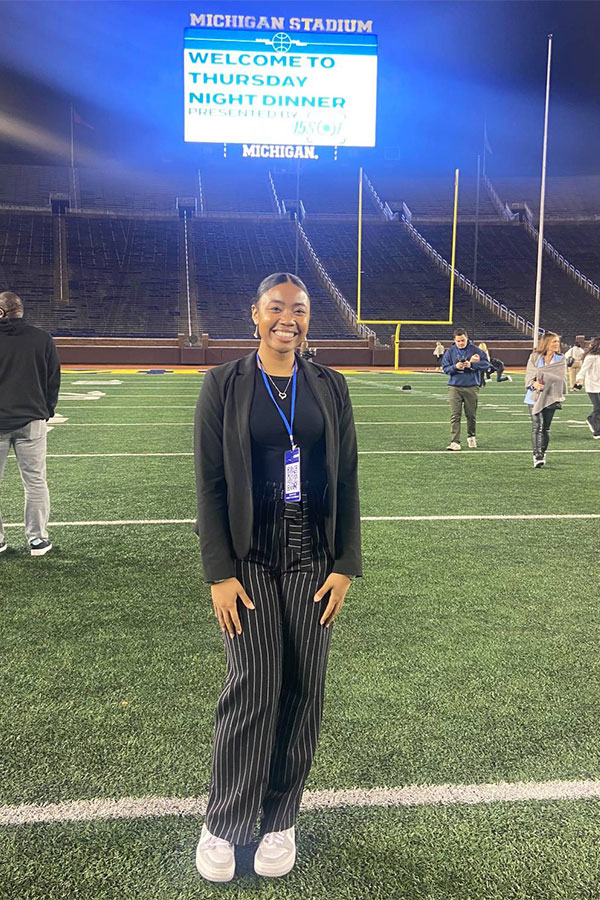 "I am honored to be chosen as a BIG Initiative Award Winner," Randolph said. "Having the opportunity to attend this conference and connect with students dedicated to being the future leaders of the sport industry was so important to me. I am thankful to have met professionals of color who encouraged me to keep pushing boundaries and creating space for other young professionals of color."
Launched in 2013, the BIG Initiative annually recognizes outstanding student leaders in sport business who have achieved an exceptional level of success. Each year, the MSBC attracts top applicants from across the nation. Those receiving the honor are selected on the basis of demonstrated entrepreneurship, creativity, innovation, and leadership. Nominees must be students with a passion for the sport industry who demonstrate a truly remarkable curriculum vitae.
Randolph attended networking sessions and breakout panels on topics such as sport and fashion, NIL (Name, Image, and Likeness), and sport storytelling. She also met with representatives from the Detroit Pistons, Philadelphia 76ers and the NBA. BIG Initiative winners also attended a Detroit Red Wings game, complete with a facility tour.
"It was amazing to network with representatives from those organizations," Randolph said. "Working for the NBA is my goal, so it was beneficial to hear from these professionals and learn about opportunities to gain more experience working in basketball."
Randolph interned with the WNBA in Summer 2022. She previously interned with Syracuse University Athletics in Facilities and Game Operations. Randolph is the President of the Sport Professionals of Color Club and was a 2021 Peer Advisor in Falk College. She studied abroad in London in Spring 2022.