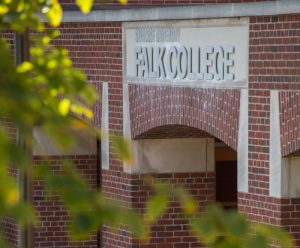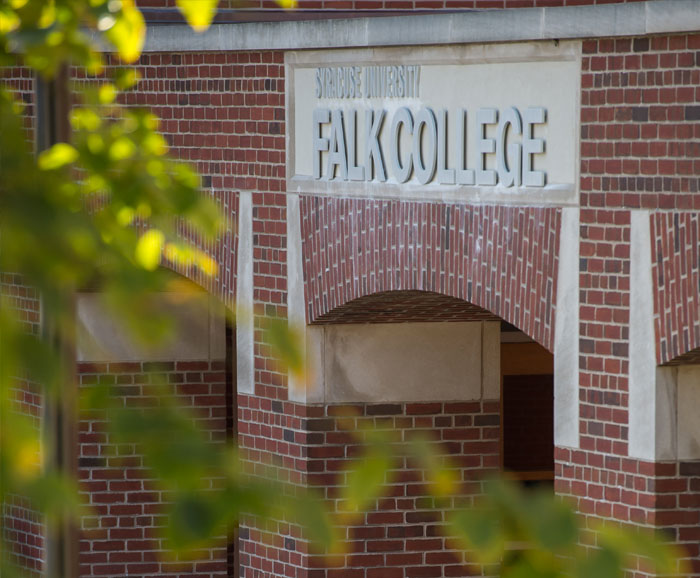 The new Falk College Office of Career Services will provide Falk students with personalized guidance and resources to help them achieve their post-graduation goals, start new careers, or pursue graduate study. Services include one-on-one resume and cover letter consultation, interview coaching, job search strategy and negotiation preparation, digital presence and branding assistance, as well as skill-building guidance in professional communication and networking. Falk Career Services will also provide support to Falk alumni throughout their careers, and act as a liaison between Falk College and employers seeking to recruit Falk students, recent graduates, or experienced alumni.
To celebrate the grand opening, first year and sophomore Falk students are invited to an opportunity fair on Friday, February 1 from 1 to 3 p.m. The event will feature several on-campus clubs, professional organizations, and community volunteer groups with employment, service, and social opportunities to share.
The following Friday, February 8 from 1 to 3 p.m., Falk juniors, seniors, and graduate students are invited to a networking mixer to meet with alumni, area employers, and professional organizations, expand their professional networks, and prepare for the career and internship hiring process.
Both events are free of charge and take place in Grant Rotunda in the Falk Complex. Refreshments will be served.
The Falk College Office of Career Services is integrated with Handshake, Syracuse University's new career management tool. Using Handshake, students can schedule career counseling appointments, find event details for career fairs and employer visits on campus, and discover job and internship opportunities with over 300,000 employers. Students who wish to receive information from Falk College Career Services should join Handshake.
Falk Career Services is housed within the College's Student Services unit, which includes 10 staff members dedicated to providing a caring, comfortable and confidential environment where students can discuss academic, social and emotional concerns. Falk Student Services also provides advising for undeclared students and tracks all requirements for degree completion.
Contact Falk College Career Services at falkcareers@syr.edu or (315) 443-3144, or visit Suite 300 MacNaughton Hall. Read the full announcement on the SU News website.