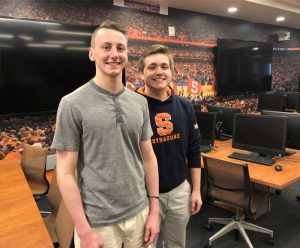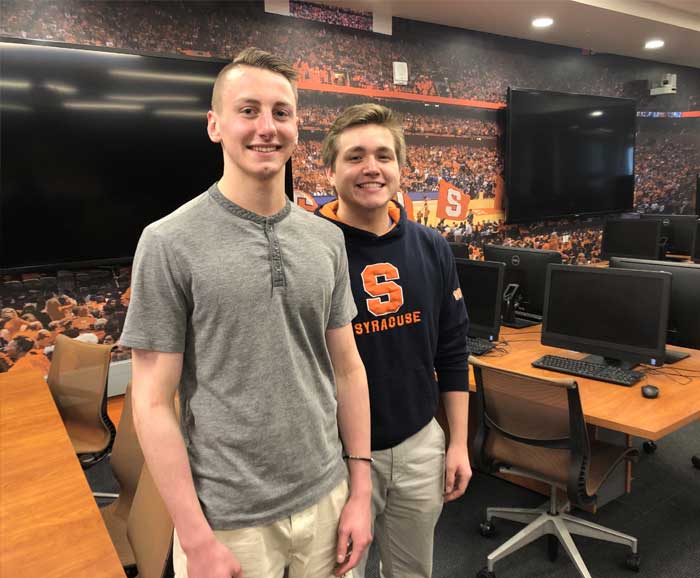 Sport Analytics
students Jonathan Bosch '21 and Alejandro Pesantez '21 have been accepted into Carnegie Mellon's Summer Undergraduate Research Experience in Statistics.
The theme is "Data Science in Sports Analytics." The program provides participants with hands-on experience working with real data, on real problems, in a stimulating, collaborative, and supportive environment.
"I'm looking forward to the opportunity to develop my sport analytics skills, connect with peers and professionals in the field, and live in an exciting city away from home," Bosch said. "I'm honored to be chosen for this extremely competitive and prestigious program."
The Department of Statistics & Data Science at Carnegie Mellon University is world-renowned for the quality and depth of its collaborations with disciplines ranging from astronomy and genetics to neuroscience, education and finance. This summer, participants will take part in a variety of sports analytics projects, some of which are sponsored by professional sports organizations and related companies. Students will have opportunities to learn from guest experts in the field and gain first-hand experience in modern sports analytics.
"This is a great opportunity to expand and grow my research and analytical skills," Pesantez said. "It's an honor to represent the Syracuse University sport analytics program."
The students have worked with Syracuse University Sport Analytics professors Dr. Rodney Paul and Dr. Shane Sanders on research projects while attending classes and being active members of student-run analytics clubs on campus.
"Jon and Alex's hard work and commitment to research has led to a well-deserved opportunity at Carnegie Mellon this summer," Paul said. "It's an excellent program that Jon and Alex will benefit from, and their peers at Carnegie Mellon will certainly be impressed by their skills, work ethic, and character."
The program runs from June 3 to July 26 at Carnegie Mellon's Pittsburgh campus.