Food Studies News
Welcome Class of 2023!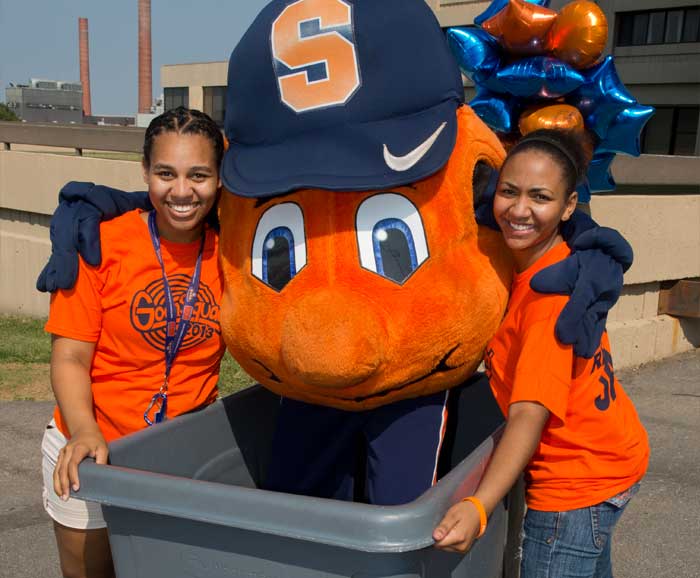 Falk College welcomes the Class of 2023 including 307 first-year and 20 transfer students who join 140 graduate students who are new as well. Welcome back to all Falk students who, this year, represent 40 states and 30 countries!
The entire welcome week schedule for new students can be found by visiting the Syracuse Welcome website.
---
2018-2019: A Year In Review
Newsletter of the Graduate Program in Food Studies
Volume 2
Inside this Issue
Food Studies program hosts guest speaker series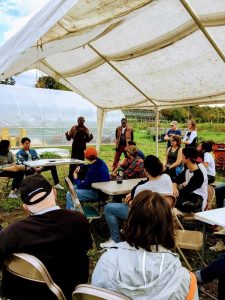 The Food Studies program hosted a diverse group of guests this year in collaboration with departments across campus. Topics spanned the field of Food Studies, and included experts in areas of food security, the human right to food, and food as activism through public art.
On October 4, St. Paul, Minnesota-based, 2017 McKnight Distinguished Artist, Dr. Seitu Jones gave a lecture titled "CREATE: Art, Act & Eat," where he discussed how he draws from both food and activism to inspire his public art projects, and how these components bring about new community stories. On October 6, Jones led a hands-on workshop at local Brady Faith Farm connecting food stories and community art.
On October 30, Food Studies co-hosted a roundtable panel titled "Migrant Rights and the Labor of Food Justice, A Platica" with Dr. Steven Alvarez from St. John's University Department of English, Crispin Hernandez from the Workers Center of CNY and Food Studies professor Dr. Laura-Anne Minkoff-Zern, Steven's scholarship contributes to ongoing research concerning literacy, foodways, immigration, and writing studies, focusing on the humanizing element of sharing food as a form of social care. The Workers Center of CNY discussed current labor and legal struggles of immigrant farmworkers in New York State. Dr. Minkoff-Zern's interdisciplinary work on food and racial justice, transnational agricultural projects, and migrant health helped to frame contemporary social justice issues for migrant workers.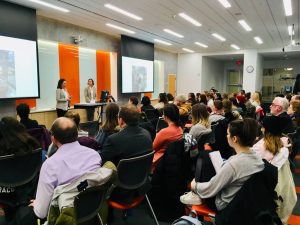 On October 31, Food Studies hosted Canadian food policy analyst and writer Wayne Roberts, who spoke about his time as manager of the Toronto Food Policy Council from 2000-2010. He presented on aspects from his book, "The No-Nonsense Guide to World Food," about the relation of the global food system to climate change and economic disaster.
On February 14, the Food Studies program co-sponsored Dr. Sarah Bowen of North Carolina State University and Dr. Joslyn Brenton of Ithaca College as they presented their 2019 book, "Pressure Cooker: Why Home Cooking Won't Solve Our Problems and What We Can Do About It." In their talk they urged folks to look beyond romantic images of family-style meals to find fixes to the food system that are fair, equitable, and nourishing.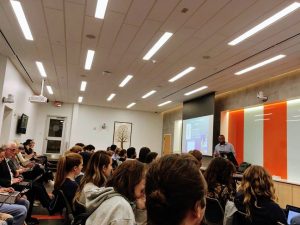 On March 26, the Food Studies program sponsored Dr. Carolin Mees, Architect and Food Systems Designer at the New School's Parson School of Design. Dr Mees' presentation, "Design for Food and Right to the City," discussed the history of resistance to development in the Bronx since the 1970s and community responses in terms of claiming land and designing it according to neighborhood cultural preferences.
On April 8, the department hosted Dr. Jahi Chappell for a lecture on his 2018 book, "Beginning to End Hunger: Lessons on food security, transformation, and solidarity in Belo Horizonte, Brazil." Dr. Chappell is a Senior Research Fellow of Agroecology and Agricultural Policy at Coventry University. He discussed the research he conducted on Brazil's novel approach to ending hunger, offering ideas about how to enact policies that improve city food security.

Graduate Student Highlights
Maegan Krajewski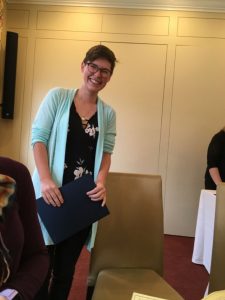 Maegan Krajewski defended her thesis research, titled "Lunch Money: Understanding Community-Led School Food Programs in Regina, Saskatchewan," on April 26. Krajewski was a Teaching Assistant for Food Studies courses and received a number of honors related to her teaching, including the Department's Outstanding Teaching Assistant award, and a certification for University Teaching from the Future Professoriate Program of the Graduate School. Krajewski published an essay to the Graduate Journal of Food Studies December 2018 issue, titled "Everything for Sale Here is Dead," in which she discusses the significance of including Robin Wall Kimmerer's Braiding Sweetgrass: Indigenous Wisdom, Scientific Knowledge, and the Teachings of Plants in the Food Studies canon. In October, she presented preliminary findings from her thesis research at the Graduate Association for Food Studies annual conference, and will present her final thesis project at the 2019 ASFS/AFHVS conference in Anchorage, Alaska this June. The Falk College Poster Symposium featured Krajewski's work in March, and she was also the recipient of the 2019 Roseane Viana Human Rights Paper Award for best graduate paper in the fields of food, nutrition, and/or health. Krajewski will continue her research as a graduate student of Social Sciences at the University of Regina in the fall.

Adrianne Traub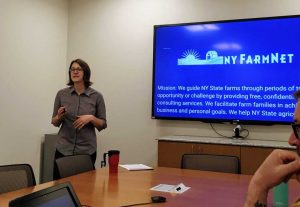 Adrianne Traub defended her practicum research, titled "Assessing NY FarmNet Services and Organic Farmer Mental Health in New York State," on May 7. Traub developed a survey that helped NY FarmNet identify the mental health needs of organic farmers in New York, and she also led a consulting workshop for farmers. Traub served as a Research Assistant for the Food Studies department and was also an Adjunct Professor for Agroecology at Tompkins Cortland Community College. Traub and her partner run Main Street Farms, a mid-size organic farm in Cortland, and Traub is beginning a blueberry farm this summer.

Katie Mott
Katie Mott served as a Graduate Research Fellow in the Lerner Center for Public Health and Promotion this year in addition to her role as a Teaching Assistant for Food Studies courses. Her research brief, "Lotta Food, No Money: Syracuse's Poor Have Challenges that are Much Bigger than Food Access," was published on February 12. In it, she discusses the findings from her research after the closing of a locally-owned grocery store in Syracuse's Near Westside neighborhood. Mott was interviewed on local station NPR about this work. Mott will defend her thesis research, also related to food access and the closing of the Nojaim Brothers grocery store, in summer 2019.
Cheyenne Schoen
Cheyenne Schoen conducted research with the Syracuse Refugee and Immigrant Self-Empowerment agricultural partnership program for her thesis. In October she presented preliminary findings from her research at the 2019 Graduate Association for Food Studies conference, and will present the final version at the 2019 ASFS/AFHVS conference. She served on the editorial board of the Graduate Journal of Food Studies and as a Research Assistant for the Food Studies department.
William Cecio
William Cecio (B.S. 2017) served as Research and Teaching Assistants for Food Studies. His practicum research will involve urban food governance. He will present his research, "Urban Food Governance and Social Reproduction: A Literature Review" at the 2019 ASFS/AFHVS conference. Cecio has a bachelor's degree from Falk College at SU in Food Studies.
Sara Weber
Sara Weber was accepted to present her research project, "Examining Food Waste in the Hospitality Industry: How Can Guests and Hotels Prevent and Reduce Food Waste at the Preparation and Consumption Points of the Food Supply Chain?" at the 2019 ASFS/AFHVS conference. She holds bachelors degrees in Sociology and Political Science from Utah State University and is the House Director of Alpha Chi Omega Fraternity at SU.
Camila Ferguson-Sierra
Camila Ferguson-Sierra was a Teaching Assistant and her work, "Palm Oil, Food Insecurity, and Land in Colombia: A Literature Review," was accepted as a 2019 ASFS/AFHVS conference presentation. Ferguson-Sierra has a bachelor's degree from SUNY College of Environmental Science and Forestry in Conservation Biology.
Maryssa Schlough
Maryssa Schlough is conducting research on school food programming in Onondaga County for her practicum project. Schlough comes to the program with background as a Youth Farm Educator for Montezuma Farm to School Program. She has a bachelor's degree from University of Wisconsin-Milwaukee in International and Global Studies.
Collin Townsend
Collin Townsend (B.S. 2018) plans to conduct his thesis research on the restaurant industry in Syracuse. He is a Research Assistant for the Food Studies department, an experienced chef with over a decade of experience, and owns CJT Food Business Consulting firm. He has worked as a research assistant on the FoodPlanCNY project and as a Workforce Educator at With Love Onondaga Community College. He holds a bachelor's degree from Falk College at SU in Food Studies.
Alumni News
Briana Alfaro, MS, 2018 joined the staff of Northeast Organic Farming Association New York (NOFA-NY) as their Outreach Coordinator in Fall 2018. She is also beginning a flower farm in Syracuse.
Irma Nurliawati, MS, 2018 works as an Agri-Food Quality Inspector at the Plant Biosafety Division, Agricultural Quarantine Agency, Ministry of Agriculture in the Republic of Indonesia.
Hillary Chartron-Bartholomew, MS, 2018 works as the Director of Human Resources, Information Technology, Communications & Operations at Cornell Cooperative Extension of Onondaga County.
Molly Ennist, MS, 2018 works as a budget analyst for the New York State Department of Education.
Scrapbook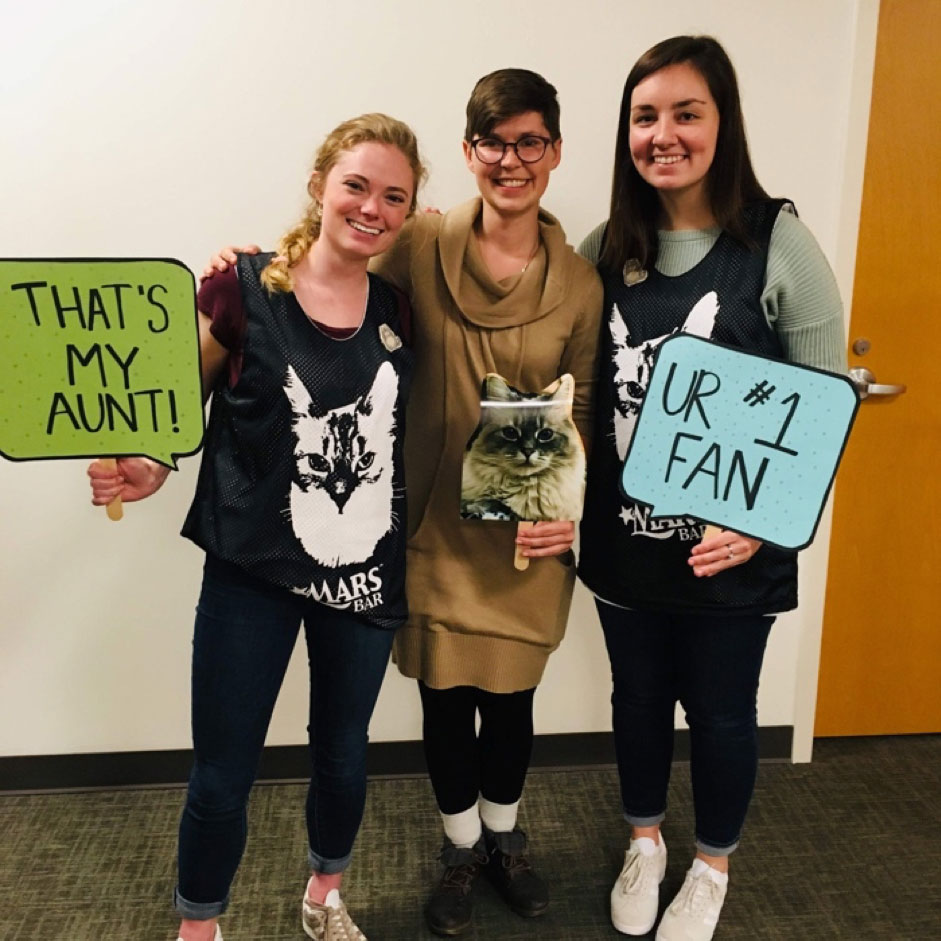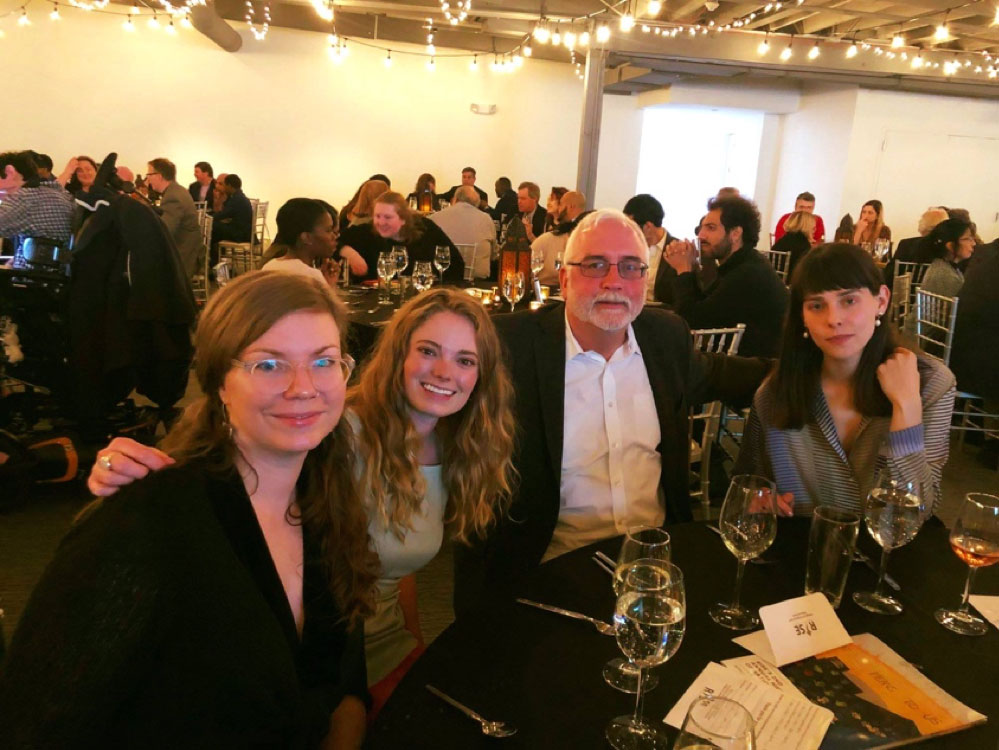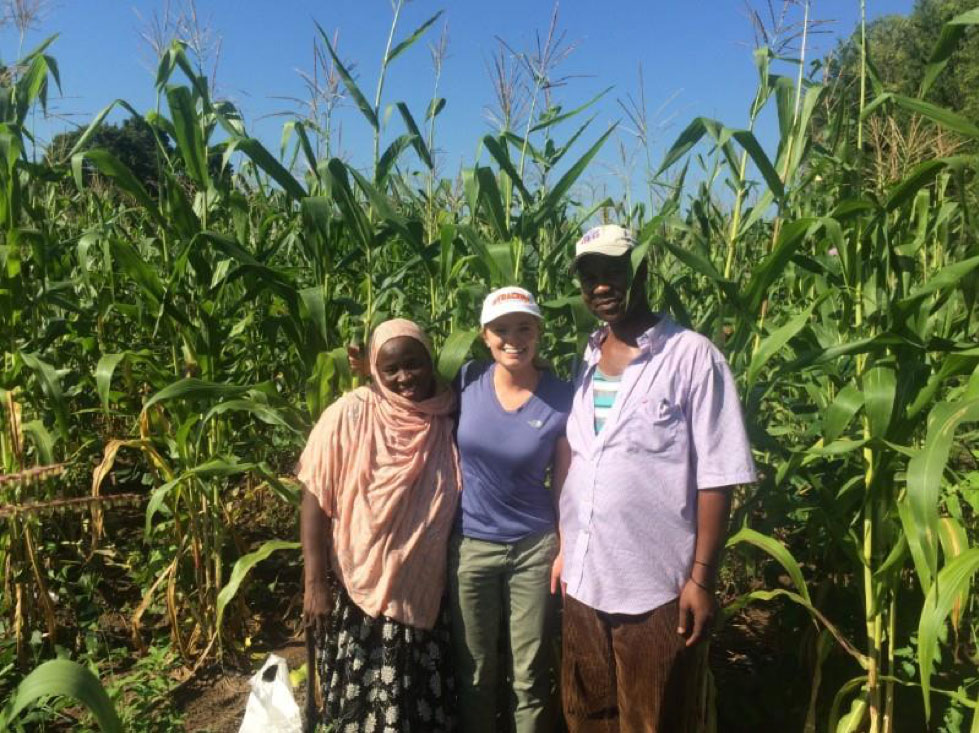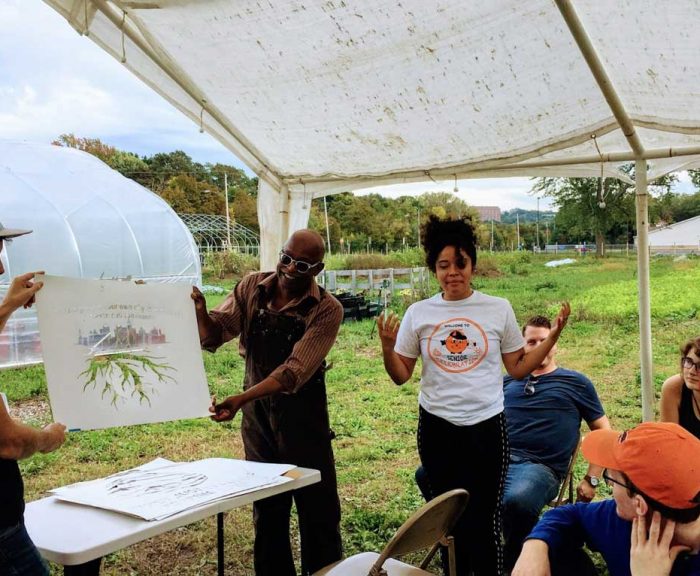 Learn more about Food Studies
Browse our academic programs
Learn about our excellent faculty
Meet our students
Read about research our students are engaged in
Contact us
---
Food Studies program helps bring year-round fresh produce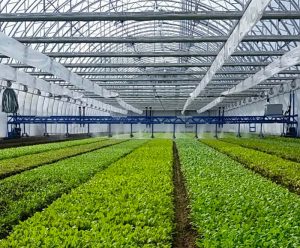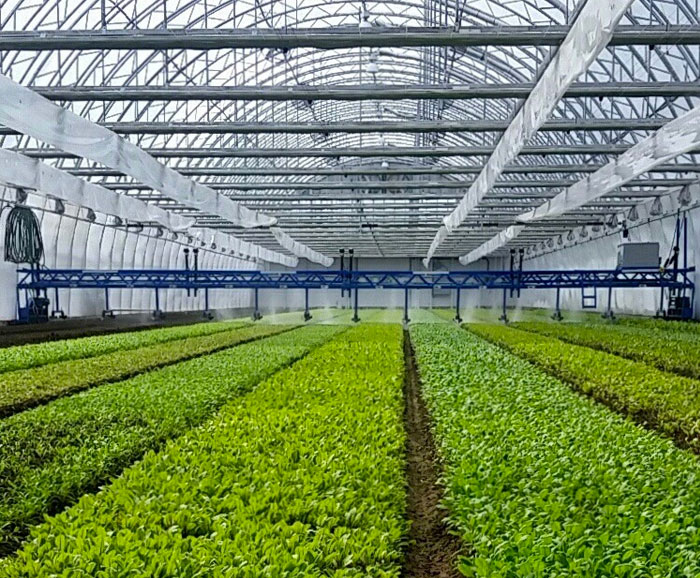 Students at the University's dining centers may have noticed a fresh, new item on the salad bars: baby radishes and beet greens. The produce is sourced from Agbotic Farms, a local farm an hour north of campus in Sackets Harbor, New York. Purchasing from Agbotic Farms allows the University the ability to offer students fresh, locally grown produce year-round—difficult to achieve in the Northeast.
Earlier this year, the Food Studies Program in Falk College worked with the Adirondack North Country Association, a nonprofit that connects university and K-12 institutions with local farms, to bring to campus Kevin Richardson, Agbotic Farms executive vice president of sales and operations. Richardson met with Sustainability Management and Food Services staff, and Food Studies faculty, and a partnership was created.
Food Services and Sustainability Management staff took a trip to the farm to learn more about the operation. "The Food Services team was excited to make the visit to determine if their products would be a good fit for Syracuse University," says Mark Tewksbury, director of residential dining. The University does its best to serve locally grown produce, but that has proven to be a challenge with New York's short growing season.
Part of the review process involved learning if students liked the product. Food Services invited Agbotic Farms to share their produce at a Wednesday Feedback event at the Ernie Davis Dining Center this past February. Response to the baby greens was overwhelmingly positive. "The greens are new, fresh and a bit sweet," remarked one of the student taste testers.
Read more about this partnership and the farm
---
Errant Son, Food Studies Major, Class of 2019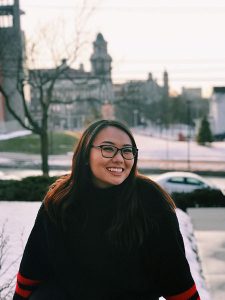 An Interview with Errant Son
Food Studies Major
Class of 2019
What is the focus of your interests in Food Studies? What did your practicum in Food Studies entail?
For my internship, I was among 85 other interns at Lettuce Entertain You Enterprises in Chicago. Each intern was placed in a different restaurant and would shadow the managers. I would attend weekly seminars with the other interns, where partners and corporate leaders discussed philosophies, values, and departments of the company. The interns also worked together in groups of 8 to create a restaurant concept project, and we presented them at the end of the internship at an expo where partners and corporate leaders judged and ranked the groups.
What did you enjoy most about your experience?
My favorite part of interning at Lettuce was the exposure I gained from the restaurant industry. I had many unique experiences! I had the opportunity to manage a crawfish food tent at Lettuce's country and barbeque music festival, Windy City Smokeout. Lettuce also had a burger tent at Lollapalooza, where I was able to serve mass crowds of hungry festival attendees.
How did your Food Studies classes experiences/degree/internship prepare you to work in the broad field of Food Studies?
Through the food studies classes I have taken throughout college, I have found a passion for the social side of food systems. I enjoyed learning how food brings people together in a way nothing else can. The sensations from the flavors and environment are what made me realize that the restaurant industry is where I belong.
What's next for you or what are you up to now?
After graduation, I would like to return to Chicago. I have an interest in working for special events and catering in the restaurant industry. Helping celebrate special life events through food is a field that I would find much joy in.
---
2019 Falk Student Research Celebration Takes Place March 26-29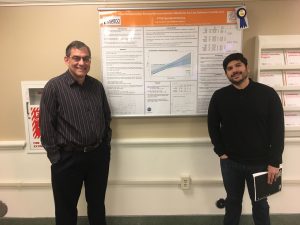 Falk students are invited to submit posters for completed or in-progress empirical, exploratory, policy analytic or hypothesis-driven research projects using qualitative, quantitative, or mixed methods for display, judging, and awards in the 2019 Falk Student Research Celebration March 26-29. The multi-day event will highlight Falk students' research collaborations and their dedication to advancing research knowledge.
Poster entry forms are due March 7 and poster submissions are due March 21. Posters will be on display beginning March 26 near the second floor student lounge and the Falk Café on 2 in the Falk Complex, with judging and awards taking place March 27. Students will present their posters from 12 to 1 p.m. on March 27 and 28.
The Falk College Research Center promotes a robust, collaborative research community in which students play an active role. At Falk, graduate and undergraduate students have the opportunity to work directly with faculty to collect data, analyze findings and draw conclusions on relevant topics surrounding public health, food studies, nutrition, sport management, human development and family science, social work, and marriage and family therapy.
"Conducting research as a student has many benefits, including building a strong relationship with Falk faculty members, improving writing and statistical analysis skills, and creating connections both on and off campus," says instructor Jessica Redmond. "Because much of the research in Falk College has real-world implications, we want students to be able to share their findings publicly, and the Falk Student Research Celebration is the perfect opportunity to do so."
"The student research days is a great showcase of the work our students are doing to understand the world and the human condition," says assistant professor David Larsen. "It's always fun to see the new ideas that our students have, and how they are seeking to improve the world we live in."
Assistant professor Bhavneet Walia agrees. "It's a great way to quench your curiosity," she says. "Come see what our students are up to at the Falk Student Research Celebration."
Winners of the 2018 Falk Student Research Celebration, held March 27-30, 2018, included research in a wide range of topics, such as maternal health, accessibility, and PTSD.
For more information about the 2019 Falk Student Research Celebration, contact Amy Dumas adumas@syr.edu at the Falk Research Center.
---
BrainFeeders connects local farms to Syracuse campus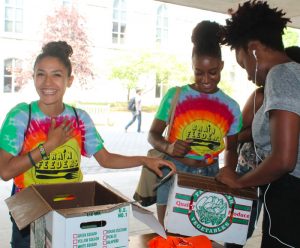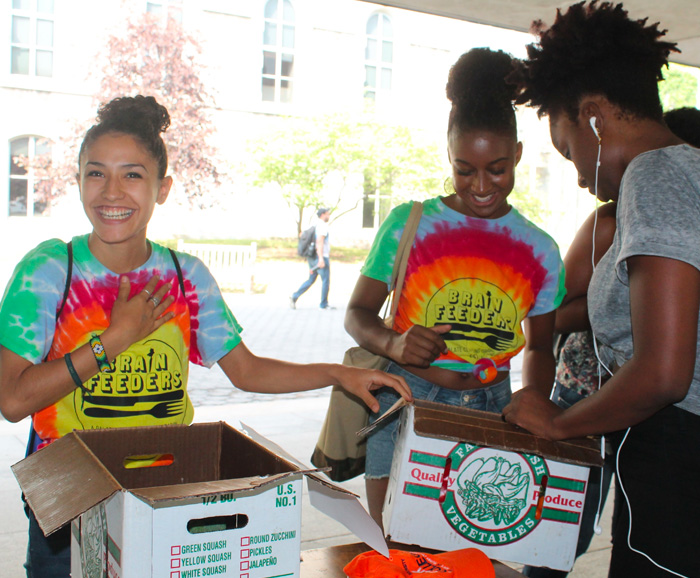 This fall, fresh, locally-grown produce made its way to campus each week through the Community Supported Agriculture (CSA) program at Syracuse University, founded and operated by BrainFeeders, the first academically-recognized food studies student organization in the nation.
By connecting the campus to local farms, BrainFeeders hopes to deliver more than just great produce to the Syracuse campus. They strive to increase food access and sustainability, while encouraging peers to be more involved in food choices at Syracuse.
A CSA is a partnership between farmers and community members in which individuals purchase a share of a farm's harvest, and in turn, the farm provides shareholders with seasonal produce. Direct exchange between farmer and consumer can help make fresh produce more affordable.
Laura-Anne Minkoff-Zern, Ph.D. is an assistant professor of food studies and advisor for BrainFeeders. "The CSA model helps farmers sustain themselves through the season, while also connecting consumers, in this case university students, faculty, and staff, with a more intimate connection to a particular farm," she says. "These consumers also learn what is available throughout the local growing season and are challenged to adjust their diets to seasonal availability, thus supporting our region's agrarian economy and community."
A standard CSA share from Common Thread Community Farm in Madison, New York feeds 2 to 3 adults and includes 8 to 10 items of produce each week. Common Thread has delivered $22,957 in shares to members of the Syracuse University and SUNY College Environmental Science and Forestry campuses since BrainFeeders created the CSA in 2015.
Falk College's food studies program explores the political economy of food. Students are challenged to critically question who has access to farmable land, how food is produced, processed and transported to restaurants and homes, who has access to nutritious food, what happens to food waste, and what these factors mean for people and the planet.
"BrainFeeders strives to provide opportunities for students and faculty alike to build a stronger relationship with their food, where it comes from, and the people who provide it," says BrainFeeders president Caitlyn Colton '19. "We want to make a lasting impact on our campus by increasing access to local foods and opening a gateway for our community to learn about our food system so they can make more educated choices for themselves and their environment."
A vibrant community of active student organizations brings Falk College to life, from the Nutrition Education and Promotion Association (NEPA) and the Society for Public Health Education (SOPHE), which promote health education and awareness on campus and in the community, to sport management special interest groups, such as the Sport Professionals of Color and the first collegiate chapter of WISE (Women in Sports and Events). The broader University is home to more than 300 student organizations.
Members of the Syracuse University and SUNY ESF campus communities who are interested in participating in the CSA fall 2019 may email brainfeederscsa@gmail.com to add their name to the waitlist. For more information about BrainFeeders' campus CSA, visit the Falk College website.
---
Nicole Greco, Food Studies Major, May 2019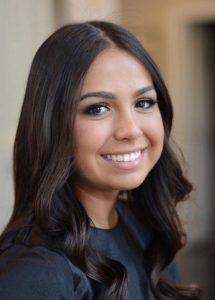 An Interview with Nicole Greco
Food Studies Major
Class of May 2019
What is/was the focus of your interests in Food Studies? If you completed an internship, what did it entail?
I interned at Ophelia's Place in Syracuse, NY as a student warrior. My internship entailed multiple interviews with experts in the field of eating disorders, disordered eating, and body dissatisfaction. I organized fundraising events to raise money and awareness for the non-profit. I also trained with the Body Project to be a certified support group facilitator for individuals interested in joining a community and connect with others through recovery.
What did/do you enjoy most about your experience with the Food Studies program?
I appreciate our food studies community. The professors, alumni, and current students all have a close relationship which is helpful in and outside of the classroom.
How did your Food Studies classes experiences/degree/internship prepare you to work in the broad field of Food Studies?
The courses in Food Studies range a plethora of topics. My knowledge in many different sectors of food allows me to pursue work in various fields. My internship with Ophelia's Place helped me solidify my career goals and influenced me to continue my studies in graduate school.
What's next for you or what are you up to now?
I am going to be attending graduate school in New York City next year to earn my master's degree in Public Health. My career goals are to work towards educating and implementing healthy foods in primary and secondary schools.
---
Andrea Cornelius, Food Studies Major, May 2019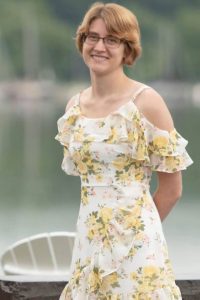 An Interview with Andrea Cornelius
Food Studies Major
Class of May 2019
What is/was the focus of your interests in Food Studies? If you completed an internship, what did it entail?
My Internship was at the Hendricks Chapel Food Pantry. My duties were reaching out to the community inside and outside the campus to better understand food insecurity on the campus and in the community.
What did/do you enjoy most about your experience?
I enjoyed interacting with the community and fostering a connection to both students and community members, along with informing the public about "Free Bread Day," an event that occurs every Thursday in the basement of Hendricks Chapel where bread and pastries from Panera would be given out for free to students.
Talk about a challenging or new experience you faced during your internship, how you managed it, and what you learned as a result.
My biggest challenge was trying to set up an event to raise funds for the Pantry. As I had originally suspected, it took a lot of communication and understanding from both ends to try and make it work.
How did your Food Studies classes experiences/degree/internship prepare you to work in the broad field of Food Studies?
The internship provided me with a better sense of justice and understanding for communities and people who suffer from food insecurity. I learned that there will have to be more done to ensure that everyone can be fed other than having a food pantry available.
What's next for you or what are you up to now?
After graduation, I'd like to see if I can get an occupation somewhere around Washington, DC, or really any major city doing something regarding sustainability, working with a non-governmental organization, working with a farm-to-fork organization, or teaching and spreading awareness about the food system and how it can better serve the citizens it's supposed to serve.
---
Weissman discusses potential impact of Tops grocery store closings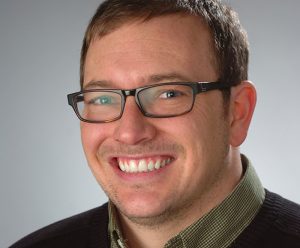 Evan Weissman, Ph.D., assistant professor of food studies, speaks with NewsRadio 570 WSYR on the potential impact of the Tops grocery store closings. Listen to the podcast. Dr. Weissman's research examines grassroots efforts to address food disparities in urban America. He teaches introductory and upper-division courses in food studies and employ hands-on approaches through community engagement. Dr. Weissman is a founding member and currently serves on the board of Syracuse Grows, a grassroots network that cultivates food justice through advocacy, education, and resources in support of urban food production.
---
Falk announces Graduate Merit Scholarships for Syracuse University students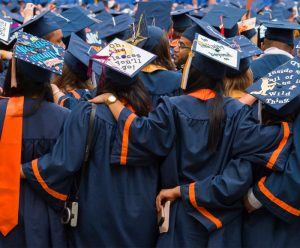 Falk College is pleased to announce the Falk College Merit Award Scholarship for current Syracuse University students interested in applying for a Falk College master's degree.
Incentives include no application fee, GRE waiver where applicable, and a 25% tuition discount incentive, which is applied after any other scholarships, scholarship credits, assistantships, and remitted tuition credits are applied.
To be eligible for the scholarship, students must be a current Syracuse University student in good standing with an overall GPA of 3.4 or higher applying for part-time or full-time study in one of the following degree programs:
Interested students must contact Falk Admissions and submit their application by February 15. Successful applicants will be officially admitted by the academic department and must formally matriculate for a 2019-2020 term.
"Falk College graduate degree programs allow undergraduates of all majors to tailor and enhance their career opportunities," says Falk College director of admissions, Felicia Otero. "For example, bachelor's degrees in psychology and sociology pair especially well with a master's degree in social work (MSW), marriage and family therapy (MFT), or the SWK-MFT dual program, as well as human development and family science, public health, and global health.
"Undergraduates studying business, management, advertising, and public relations can apply their skills directly to our sport venue and event management master's program. Students with skills in these disciplines might also apply to public health, global health, and food studies master's programs, alongside students with bachelor's degrees in communication & rhetorical studies, English, advertising, and education," Otero continues. "Undergraduates in biology and chemistry programs often pursue graduate study in nutrition science, as well as public health and global health programs at Falk."
"Falk graduate degrees lead to a variety of careers and end-credentials," says Deborah Golia, assistant director of admissions at Falk College. "You'll find Falk alumni working as counselors, therapists, social workers, community advocates, community educators, public health specialists, nonprofit program directors, managers, nutritionists, dietitians, sustainability program educators, and in limitless other roles."
"Falk College graduate degrees also lead to research professions and continued study in doctoral programs," she adds.
Falk Admissions will host a Graduate Information Session on Friday, November 2 in Falk Complex, White Hall, Room 335 at 4:00 p.m. In addition to review of Falk graduate programs, interested students can learn more about Falk Graduate Scholarships. For more information, please contact the Falk College Office of Admissions at 315.443.5555 or email falk@syr.edu.
---
Page 2 of 8