Nutrition Science & Dietetics News
Fifth Annual Ann Selkowitz Litt Distinguished Speaker Series to feature Rob Skinner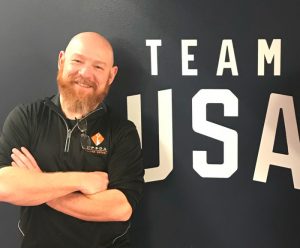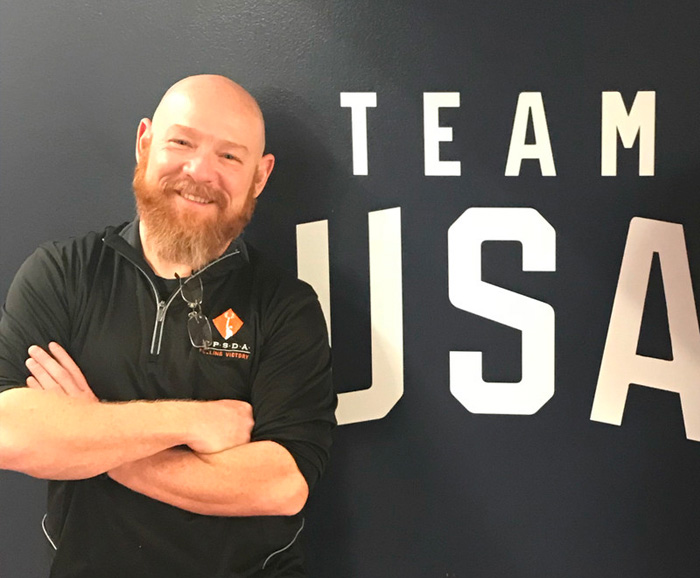 Falk College is pleased to welcome Rob Skinner, MS, RD, CSSD, CSCS as the featured speaker of the Fifth Annual Ann Selkowitz Litt Distinguished Speaker Series. We invite you to join us Tuesday, February 25, 2020 at 6:00 p.m. in Grant Auditorium, Falk Complex for his lecture, "From the Military to the Olympics: Nutrition for Sport Performance Enhancement." The event is free and open to the public. Light refreshments will be served prior to the lecture at 5:30 p.m.
Skinner is the Senior Sports Dietitian at the United State Olympic Training Center in Colorado Springs, Colorado. He brings 22 years of experience working as a dietitian and exercise physiologist with athletes at all levels, including positions with the Washington Redskins as a Sports Dietitian/Nutritionist, the U.S. Navy SEALs as a Performance Dietitian, the University of Virginia as Director of Sports Nutrition, and several positions with Georgia Tech.
In his lecture, Skinner will share about his role preparing athletes to compete at the highest level with the United States Olympic Team in the Tokyo 2020 Summer Olympics, as well as insights from his career experiences preparing professional and collegiate athletes for competition and military forces for combat.
"Rob's extensive experience in nutrition and sports intersects numerous disciplines and interests. He has worked with many different populations, particularly with the military and with professional and collegiate athletes," says Kay Stearns Bruening, PhD, RDN, FAND, Falk College associate professor in the Department of Nutrition and Food Studies. "We are thrilled he will share his insights with us for this year's Litt Lecture."
Skinner holds a master's degree in exercise science from Georgia State University, as well as bachelor's degrees in education and nutrition from the University of Georgia and Georgia State University, respectively. He is a registered dietitian with the Academy of Nutrition and Dietetics (AND) and holds certifications with AND, the National Strength and Conditioning Association, and the American College of Sports Medicine. Skinner is author and co-author of several publications, including chapters in AND publications, Sports Nutrition: A Guide for the Professional Working with Active People and Working with the Collegiate Athlete and Weight and Body-Focused Sports.
Now in its fifth year, the Ann Selkowitz Litt Distinguished Speaker Series is named after Falk College nutrition alumna Ann Selkowitz Litt '75, a nationally known nutritionist who helped children and adolescents with eating disorders and assisted developing athletes in reaching their full potential. The nutrition consultant to CosmoGirl magazine, Litt was the author of "The College Students' Guide to Eating Well on Campus," "Fuel for Young Athletes" and "The ADA Guide to Private Practice." She was the nutritionist for the NFL's Washington Redskins and served as spokesperson for several media campaigns during her career, including the "Got Milk" campaign. After her death, the Ann S. Litt Foundation, Inc., was created to support nutrition education.
For information about the Ann Litt Lecture and for accommodations requests, please contact Annette Hodgens at ahodgens@syr.edu or 315.443.9816.
---
Falk College offers graduate program scholarships for 2020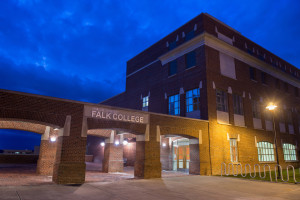 Alumni admitted to any Falk College master's program for 2020: All Syracuse University alumni are eligible for a scholarship equivalent to 25% of tuition for one of Falk College's residential master's degrees. In addition, GRE tests and application fees waived.
Admitted students to the MSW Advanced Standing program for 2020: All applicants admitted to the Advanced Standing program for 2020 are eligible for the 25% tuition discount scholarship. No application fees or GREs are required.
Scholarship is for residential programs, only.
Eligible matriculated students include:
All Syracuse University alumni applying to master's degree programs in Falk College (see list below), including members of the Class of 2020;
Any Advanced Standing MSW-enrolled student from any accredited BSW/BSSW program throughout the nation, and;
Current Falk master's program students who are Syracuse University alumni; children of current full-time Syracuse University employees are also eligible.
Falk graduate programs include:
Food Studies, M.S.
Human Development & Family Science, M.A., M.S.
Marriage and Family Therapy, M.A.
Nutrition Science, M.A., M.S.
Public Health, M.P.H., M.S.P.H.
Social Work, Advanced Standing Program, M.S.W.
Social Work, M.S.W.
Social Work and Marriage and Family Therapy Dual Degree, M.A./M.S.W.
Sport Venue & Event Management, M.S.
Interested students should contact Falk Admissions, submit their application, and must formally matriculate. For more information, please contact the Falk College Office of Admissions at 315.443.5555 or email falk@syr.edu. Award is subject to change.
---
Joan Christy Lecture Series Presents Culinary Demonstration with the Iroquois White Corn Project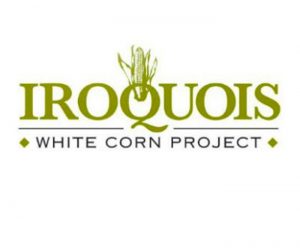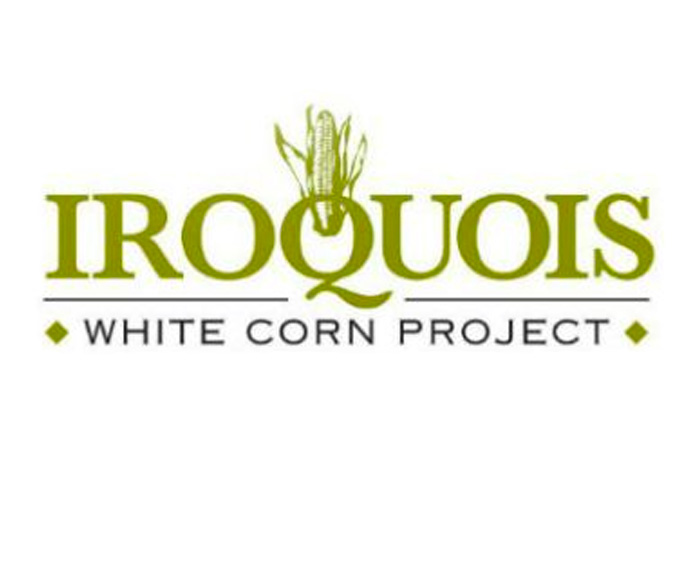 Falk College and its Department of Nutrition and Food Studies hosted the Iroquois White Corn Project for a culinary demonstration and tasting on Thursday, November 14 in Falk (MacNaughton Hall) 104.
The Iroquois White Corn Project aims to bring Iroquois White Corn back as a staple of the Haudenosaunee (Iroquois) diet through the production of hand grown, picked, and processed products from heirloom seeds dating back at least 1,400 years in Haudenosaunee communities. Iroquois White Corn products are nutritious, non-GMO, gluten-free, and have a low glycemic index.
Lauren Jimerson, Seneca, Heron clan, resides with her son Angel Jimerson in ancestral Seneca territory near Victor, NY. With her passion for cooking and nutrition, Lauren developed several plant-based recipes during her time as the Interim Project Manager for the Iroquois White Corn Project. Lauren currently provides outreach and Angel works as the Iroquois White Corn Project Coordinator.
The Joan Christy lecture series is made possible by The Christy Food and Culture Fund, established in 2005 through the generosity of Syracuse University nutrition alumna Joan Christy '78, G'81 to provide support for a lecture series in the nutrition program at the University.
---
Class of 2020 Falk Convocation and Syracuse University Commencement Ceremony update
Due to complex construction projects underway on campus, specifically the Stadium Project, various Commencement Weekend 2020 ceremonies will occur at alternative locations and at different times than in recent years. Specifically:
Commencement 2020 will take place Sunday, May 10, 2020 at 9:30 a.m. on the Shaw Quadrangle.
There are no changes to the Falk College Convocation ceremony, which will take place Saturday, May 9, 2020 at 4:30 p.m. in Manley Field House, as in previous years. Plans are already underway to celebrate the Class of 2020 during Falk's Convocation with many special traditions, including each graduate being individually announced by name to walk across the stage. Tickets are not required. Parking is free. Family and friends who are unable to attend in person can watch the Convocation live online. Questions specific to Falk Convocation can be directed to Annette Hodgens ahodgens@syr.edu.
All pertinent details for Commencement Weekend 2020 will be made available on commencement.syr.edu as they are announced.
The Stadium Project is one of several University projects underway as part of the Campus Framework, a visionary roadmap meant to guide future campus planning and development for the next 20 years. For more information about current projects, visit the Campus Framework website.
Learn more about Convocation & Commencement
---
Dean Murphy welcomes Falk students to campus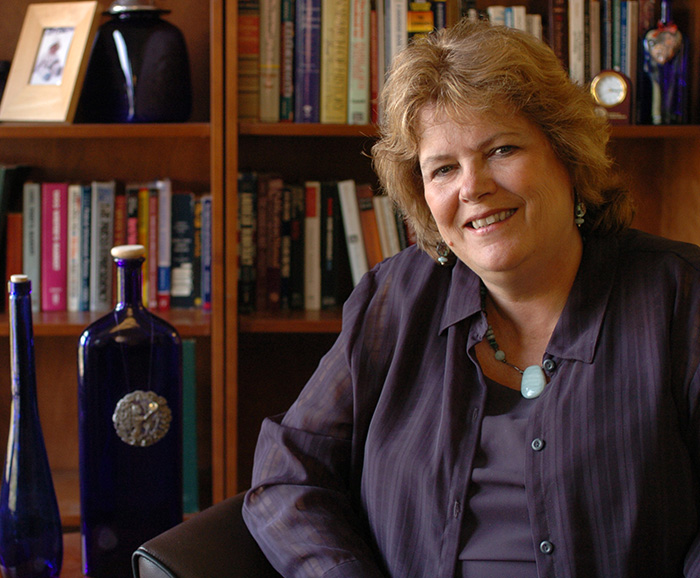 Dear Falk Students,
Welcome back to campus, returning Falk students! Let's give a very special welcome to the Class of 2023, as well as new transfer and graduate students. We are thrilled to have you join us. I hope you each enjoyed an adventurous and restful summer.
What a special time to be at Syracuse! There are plenty of exciting events planned on campus this semester, including a very special Orange Central homecoming and reunion on September 12-15, which will commemorate 150 years of Syracuse University history.
As we jump right into the Fall 2019 semester, I would like to remind you of some important information that will help you as you begin—or continue—your studies here at Falk College.
Falk College Student Services is your support system. Student Services counselors are here to provide you with private academic advising and help you meet your requirements and goals. In addition, they are your resource for private consultation related to student social and emotional concerns. If you have any concerns throughout your academic career, please contact Student Services or visit Suite 300 MacNaughton Hall in the Falk Complex.
I encourage you to connect with the staff at Falk Career Services, who can help you prepare for life after college through career exploration, internship and job searching, professional networking, and more. They are also located in Suite 300 MacNaughton Hall, or you can search for opportunities through Handshake, the University's job search and professional events portal.
In addition, you can connect to spiritual life on campus at Hendricks Chapel, as well as health and counseling services now open in the Barnes Center at the Arch. Visit news.syr.edu to keep up with Schine Student Center renovations and other important University updates.
The Student Lounge, located in Falk 216, is available to you anytime the Falk Complex is open. The lounge has a microwave, refrigerator, and vending machines for student use. Across the hall is the Falk Café on 2, open 8:00 a.m. to 3:00 p.m., Monday through Friday. In addition to smoothies, make-your-own salads, and wraps, the Café has a grill for sandwiches, hamburgers, veggie burgers, and many other items. Just down the hall is Falk 229, the quiet student lounge.
There are several computer labs in the Falk Complex. Falk 113 is a PC lab, Falk 253 is a Mac lab. Both are available to students at any time. Falk 400 and 407 are PC labs that are also used as teaching classrooms. When class is not in session, they are open for student use. You may check their schedule of availability using the Orange Events website. You may also use the quick-print stations in Falk 216 and 229 for printing and email. These stations log out automatically after 15 minutes of use.
The Student Involvement Fair will be held Wednesday, September 4 on the Quad from 11:30 a.m. to 3:00 p.m. (Rain location: Goldstein Auditorium in Schine Student Center). With more than 300 student organizations on campus, you are sure to find something that interests you. I highly encourage each of you to attend.
You can discover activities and events on campus by visiting the University's new community calendar. You can also follow Falk College and other campus groups on social media.
Syracuse University email is the primary communication method at the University. Your professors and University offices will contact you with important information using your Syracuse University email address (ending in "@syr.edu"), not your personal email address. So, it is essential to read your University email at least once every day.
While I hope this list is helpful, there are many other resources available to you at Syracuse University. Please visit syracuse.edu/life/students to review a more inclusive listing of valuable student resources to enhance your experience at Syracuse.
With that, I wish you the very best for the upcoming Fall 2019 semester. Once again, welcome to Falk College and the Syracuse University family.
Go Orange!
Diane Lyden Murphy, M.A., M.S.W., Ph.D.
Dean
Falk College
---
Falk College welcomes new faculty and staff
Syracuse University's Falk College is pleased to announce the appointment of new staff members who have joined Falk College in the past academic year, including Karen Goebel, office coordinator in the School of Social Work; Meredith Groman, administrative assistant and Jamie Rhoades, assistant teacher in the Bernice M. Wright Child Development Laboratory School; Kevin McNeill, internship placement coordinator in the Department of Sport Management; Megan Myers, assistant director of development in the Office of Advancement; Kathleen Nasto, office coordinator in the Department of Human Development and Family Science; Jessica Pitcher, career advisor and David Sly, associate director of career services in the Office of Student Services; Laura Sauta, administrative assistant and Megan Snow, internship placement coordinator in the Department of Public Health, and; Zachary Schuster, assistant director of undergraduate admissions and recruiting in the Office of Admissions.
It also welcomes five new faculty members, Justin Ehrlich, Chandice Haste-Jackson, Jeremy Losak, Stefanie Pilkay, and Xiafei Wang.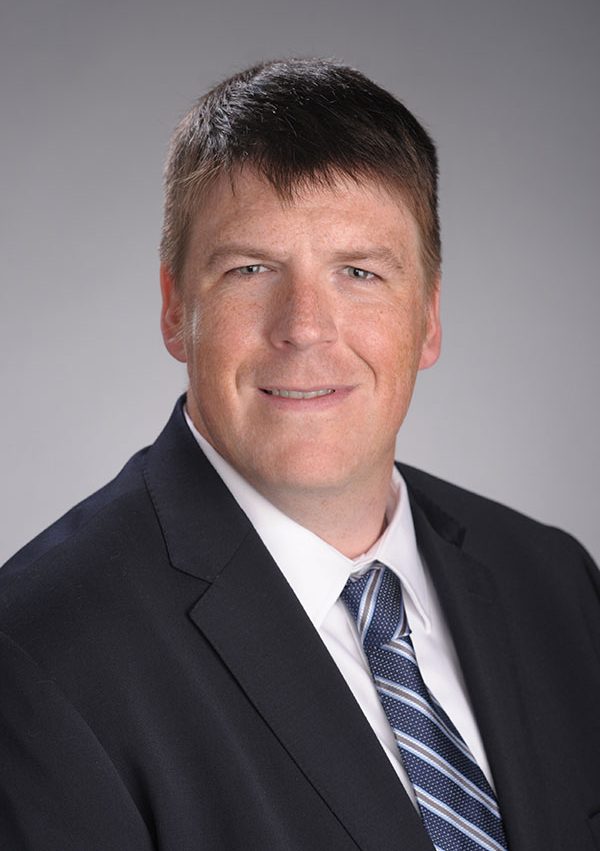 Justin Ehrlich
Assistant Professor, Department of Sport Management
Justin Ehrlich joins Syracuse University's Falk College Department of Sport Management as a tenure-track assistant professor in Fall 2019, where he will teach in the area of sport analytics.
Prior to joining Syracuse University, Ehrlich taught as an associate professor at Western Illinois University, School of Computer Sciences, since 2010 in Macomb, IL. There, he specialized in data visualization, visual analytics, sport data computation and analysis, machine learning, computer graphics, virtual reality, server-side development, languages and technology. He taught several courses such as Topics of Computer Science: Data Visualization, Operating Systems, Advanced Computer Graphics, Server-Side Development, and served as chair of the Council for Instructional Technology and chair of the IT Governance Executive Committee. He previously worked as an AViSSS (Animated Visual Supports for Social Skills) lead software developer for the University of Kansas and has held roles such as ASP.net developer for Nomise Systems and lead developer for HSSportsTV.net, both in Wichita, KS.
Ehrlich has published several papers in sport data visualization and analysis in Public Choice, Mathematical Social Sciences, Games, and the Journal of Quantitative Analysis in Sport. He has conducted many talks and live demonstrations on sport data computation, visualization, and analysis that incorporate use of Tableau (with VizQL), R, Python, and D3.
Ehrlich's research has received support from the U.S. Department of Education, the U3E, and from Falk College. He was awarded the Moore Best Ph.D. Dissertation Award from the University of Kansas School of Engineering, the Provost's Award for Academic Excellence in Teaching with Technology from Western Illinois University, and several awards from WIU's College of Business and Technology.
Ehrlich earned a Ph.D. in computer science from the University of Kansas in 2010. His dissertation was titled, "The Effect of Desktop Illumination Realism on Presence and Generalization in a Virtual Learning Environment." He also holds a computer science M.S. earned in 2007 from Wichita State University, and an accounting and business administration B.B.A., earned in 2004 from Friends University in Wichita, KS.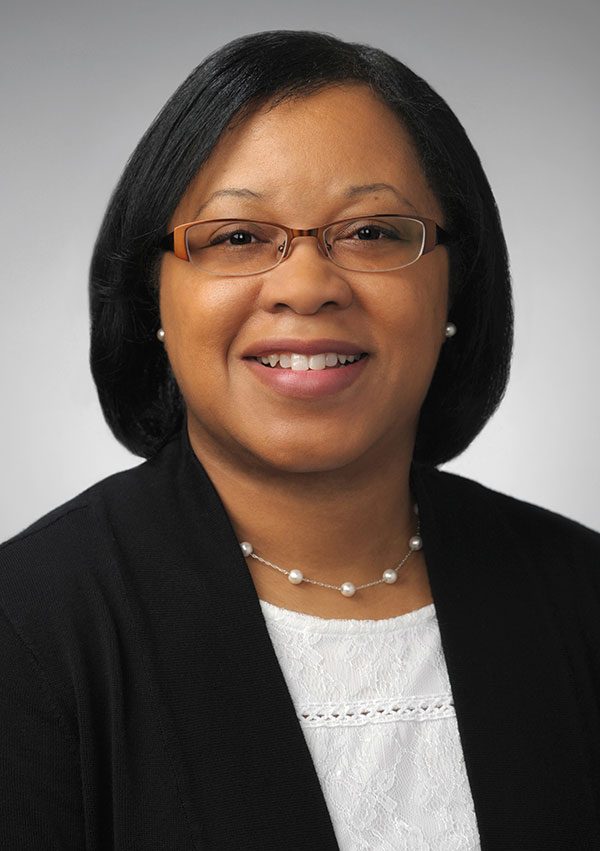 Chandice Haste–Jackson
Associate Teaching Professor, Department of Human Development and Family Science
Chandice Haste–Jackson is an associate teaching professor in the Department of Human Development and Family Science beginning Fall 2019.
In addition to working as internship coordinator in Falk College since 2016, Haste-Jackson has served as adjunct faculty in the Department of Human Development and Family Science since 2005, teaching courses such as Intimate Relationships and Gender Roles, Family Development, and Diversity, Equity and Inclusion. She has also taught as adjunct faculty for Onondaga Community College and the American Public University/American Military University System Department of Human Development and Family Science. She previously served in Syracuse University's School of Education as director of the Liberty Partnerships Program and has held positions at the Chadwick Residence, Inc., the Dunbar Association, and Syracuse Model Neighborhood Facility, Inc.
Haste-Jackson serves on the School Counselor Advisory Board for the Syracuse City School District and is a consultant for My Brother's Keeper Syracuse initiative founded by President Obama.
Haste-Jackson has presented for the Society for Research on Adolescence in San Francisco, CA and the National Council on Family Relations in Orlando, FL. She has given presentations for the U.S. Department of Education Office of Innovation and Improvement in Washington, DC, the New York State Education Department Empire State Youth Summit in Albany, NY, Ethiraj College and Women's Christian College in Chennai, India, as well as for the National Diversity Council's Upstate New York College Diversity Summit in Syracuse, NY, among others.
Haste-Jackson's work in urban youth development, vulnerable families, cross-cultural family dynamics, and diversity education has received support from the United States Department of Housing and Urban Development, New York State Office of Temporary Disability Assistance, New York State Legislature-Joan Christensen, Onondaga County Department of Long-Term Care and Aging Services, Onondaga County Youth Bureau, Onondaga County Department of Health, Onondaga County Department of Social Services, United Way of Central New York, and Syracuse University.
Haste-Jackson earned a Ph.D. in child and family studies from Syracuse University in 2013. Her dissertation was titled, "Strengths and Risk Factors for Romantic Relationships: Perspectives of African American Women." She also holds a M.S. in behavioral sciences with a concentration in psychology, earned from Cameron University in 1999, and a B.A. in cultural anthropology, earned from Syracuse University in 1996.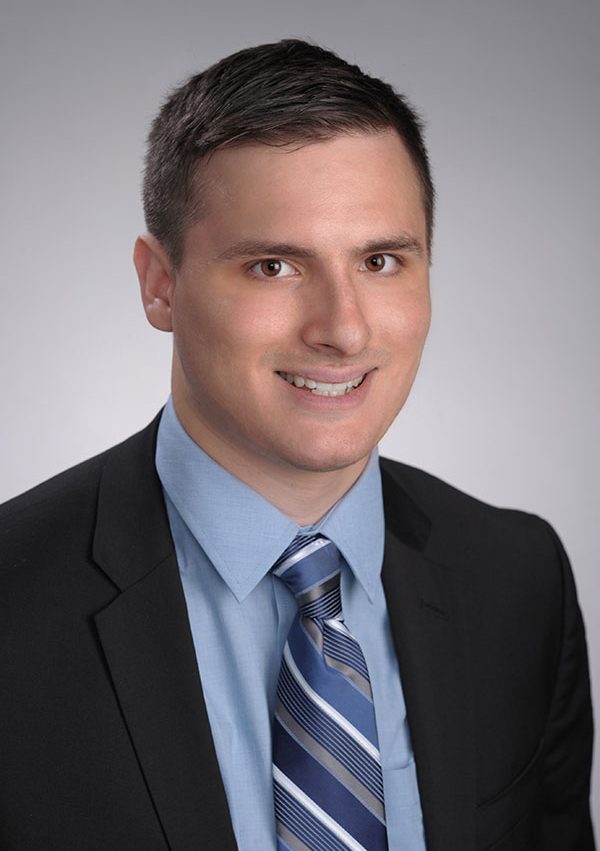 Jeremy Losak
Assistant Professor, Department of Sport Management
Jeremy Losak joins Syracuse University's Falk College Department of Sport Management as a tenure-track assistant professor in Fall 2019, where he will teach in the areas of sport management and sport analytics.
Prior to joining Syracuse University, Losak was a graduate assistant in the John E. Walker Department of Economics at Clemson University. His teaching experience includes positions as teaching assistant for Sport Economics, teaching assistant and later head teaching assistant for Undergraduate Principles of Microeconomics and Principles of Macroeconomics, and teaching assistant for Managerial Economics. In the sports industry, he was a baseball analytics consultant for Wasserman Media Group, marketing analytics consultant for The Madison Square Garden Company, and analytics intern for the Auburn Doubledays.
Losak's research focus is in sports economics, particularly sport labor markets and betting markets. He is published in Managerial Finance and in the Academy of Economics and Finance Journal. He has given several presentations at venues such as the 2019 Eastern Economic Association Conference in New York, NY; the 2018 Southern Economic Association in Washington, DC; the 2018 Missouri Valley Economic Association's Sports Economics Session in Memphis, TN, and; the Center for Research in Sports Administration's Sports, Data, and Journalism Conference at the University of Zurich in Switzerland.
Losak is the recipient of a Junior Researcher Award for the 2018 Sports, Data, and Journalism Conference at the University of Zurich and the Distinguished Student Paper Award at the 2018 Missouri Valley Economic Association Conference. He is also the recipient of travel grants from the Institute for Humane Studies Hayek Fund and Clemson Graduate Travel Grant Service. He was named a 2016 Falk College Class Marshal and a Falk College Scholar while at Syracuse University.
Losak earned a Ph.D. in economics from Clemson University in 2019 where he was a Koch Fellow in the John E. Walker Department of Economics. He also earned a B.S. in sport management from Syracuse University's Falk College in 2016.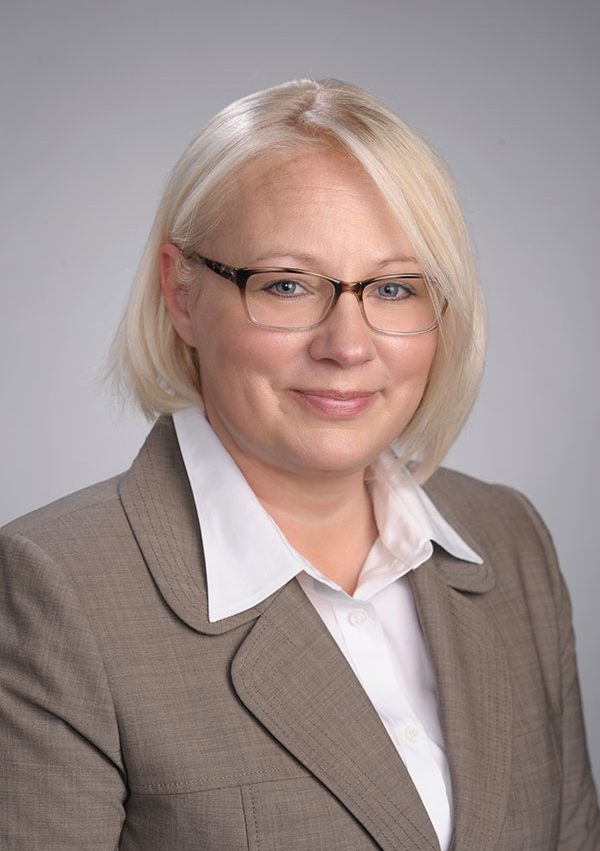 Stefanie Pilkay
Assistant Professor, School of Social Work
Stefanie Pilkay joins Syracuse University's Falk College School of Social Work as a tenure-track assistant professor in Fall 2019.
Before joining Syracuse University, Pilkay served as an adjunct lecturer at both Yeshiva University's Wurzweiler School of Social Work in New York, NY since 2018 and the University of Tennessee, College of Social Work in Knoxville, TN since 2015, teaching research methodology, trauma theory and practice, lifespan and neurophysiological development, and human behavior in the social environment. She was also a postdoctoral fellow at the Emory University School of Medicine, Department of Gynecology and Obstetrics in Atlanta, GA since 2017. She has served as a court-appointed special advocate for Anderson County Tennessee Juvenile Court. In 2014, she was a forensic social worker for the Community Law Office, Knox County Public Defender's Office. Specific to her research experience, Pilkay has served since 2018 as an early investigator trainee on "Developmental Origins of Health and Disease," an international cross-discipline research study with collaborations between Canada and the U.S.
Pilkay's research interests include trauma, early-life adversity, inter-generational transmission of adversity, adversity and trauma mechanisms for risk and resilience in human development. She is published in the Journal of Social Work Education, the Journal of Social Service Research, and has given several peer-reviewed presentations, most recently at the 64th Annual Program Meeting of the Council on Social Work Education in Orlando, FL, Connecting for Children's Justice Conference in Murfreesboro, TN, the International Congress on Child Abuse and Neglect in Prague, Czech Republic, and the 73rd Annual Scientific Meeting of the Society of Biological Psychiatry in New York, NY. Pilkay's work has been supported by the National Institute of Health/National Institute on Minority Health and Health Disparities and the University of Tennessee Health and Science Center.
Pilkay earned a Ph.D. in social work with a minor in graduate statistics from the University of Tennessee, Knoxville in 2017. She holds a M.S. in social work, an evidence-based interpersonal practice major with trauma treatment graduate certification, and a B.S. in social work with majors in honor's social work and psychology, earned in 2014 and 2013, respectively, from the University of Tennessee, Knoxville.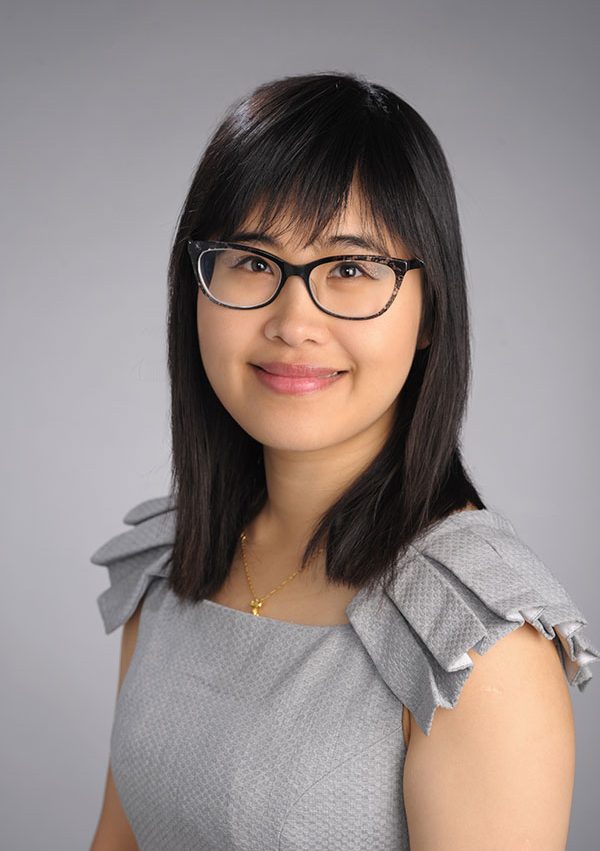 Xiafei Wang
Assistant Professor, School of Social Work
Xiafei Wang joins Syracuse University's Falk College School of Social Work as a tenure-track assistant professor in Fall 2019.
Prior to joining Syracuse University, Wang served as a research assistant on "Evaluation of Chinese National Working Committee on Children and Women & the United Nations Children's Fund Joint Child Friendly Spaces Project in China," funded by the United Nations Children's Fund: China since 2017, and on "Improving Child and Adolescent Mental Health and Health Outcomes: Integrative Family and Systems Treatment (I-Fast) Integrated Episode of Care Model" since 2014, funded by the Ohio Department of Mental Health & Addiction Services and Department of Developmental Disability.
Wang has published peer-reviewed articles in Social Work Research, Journal of Social Service Research, The Journal of Health Disparities Research and Practice, Children and Youth Services Review, Journal of Developmental Behavioral Pediatrics, PsyCh Journal, Community Mental Health Journal, Child Psychiatry and Human Development, Child Abuse & Neglect, and Social Work in Mental Health, as well as multiple book chapters.
Wang recently presented at the 32nd Annual San Diego International Conference on Child and Family Maltreatment in San Diego, CA, the Council of Social Work Education 64th Annual Program Meeting in Orlando, FL, National Association of County and City Health Officials 2018 Annual Meeting in New Orleans, LA, the Joint World Conference on Social Work, Education and Social Development 2018 in Dublin, Ireland, ResilienceCon 2018 in Nashville, TN, and the Society for Social Work and Research 22nd Annual Conference in Washington, D.C., among other presentations.
Wang's work has received support from the Society for the Psychological Study of Social Issues, Big Cities Health Coalition, Central Benefits Health Care Foundation, and the Ohio State University College of Social Work.
Wang earned a Ph.D. from The Ohio State University in 2019. Her dissertation was titled, "Breaking the Cycle of Intergenerational Trauma: A Mixed-Methods Study." There, she also earned her M.S.W. in 2015. She earned a M.A. in social work and social policy from Peking University in 2012 and a L.L.M. from the Peking University Law School & The Raoul Wallenberg Institute of Human Rights and Humanitarian Law in Beijing, China and Lund, Sweden in 2011, where she was named valedictorian. She also earned a B.A. in social work from Peking University in 2009.
---
Welcome Class of 2023!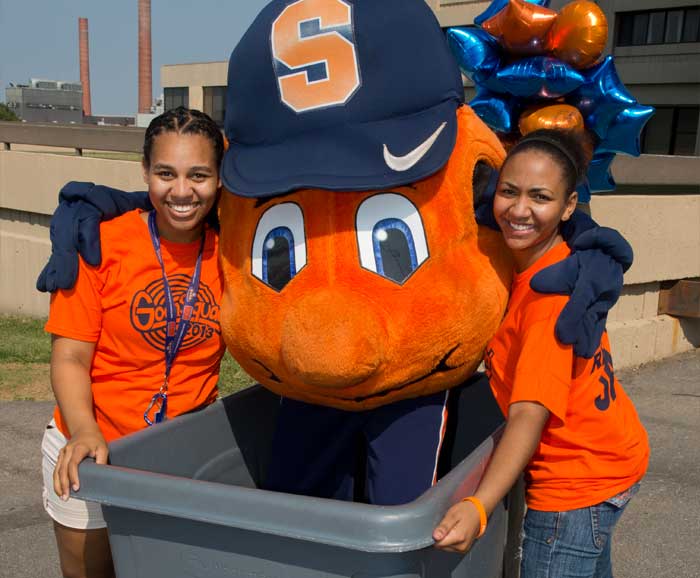 Falk College welcomes the Class of 2023 including 307 first-year and 20 transfer students who join 140 graduate students who are new as well. Welcome back to all Falk students who, this year, represent 40 states and 30 countries!
The entire welcome week schedule for new students can be found by visiting the Syracuse Welcome website.
---
Nutrition student tests her culinary knowledge in Atlantic City competition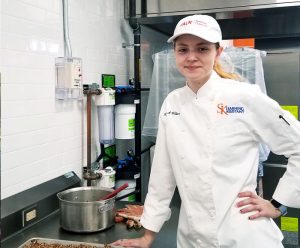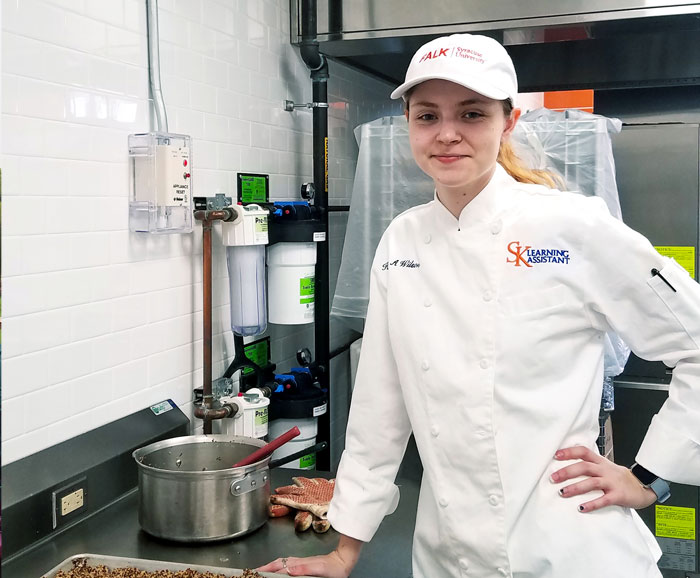 In February, Kelsie Wilson '20 was part of the first team to represent the Syracuse Chapter of the American Culinary Federation in the Baron H. Garland Regional Knowledge Bowl Competition in Atlantic City, New Jersey, a Jeopardy-style competition that tests culinary knowledge.
Wilson, a student in Syracuse University's nutrition science and dietetics program in Falk College, was recruited for the team by one of her professors, Chef Mary Kiernan. "After much deliberation and convincing by my family and Chef, I decided to become a part of the Syracuse ACF Chapter team."
Wilson was joined by Jessica Czyz, resort and recreation services management student at SUNY Morrisville, Rose Thompson and Grace Beard, hospitality management students at Onondaga Community College, and coached by Joseph Visser, a SUNY Morrisville culinary arts alumnus. The Syracuse Chapter was one of eight teams representing the Northeast region.
"Jessica, Rose, and Grace were a lot of fun to work with. We were not really sure what to expect going into this competition, as we were the first team the Syracuse Chapter had ever sent to this competition," she says. "We agreed that we would all do our best and have fun," says Wilson. "In the end, we were able to beat out two of the eight teams, so we felt very proud of what we accomplished."
Wilson will start her senior year in the fall, and the competition was just one of many experiences that highlight her time at Syracuse University. One of her favorites, she says, was working as a teacher's assistant for cooking labs in the Susan R. Klenk Learning Café and Kitchens, a 5,000-square foot commercial kitchen and experimental food lab. "My passion is and will forever be in the kitchen. It is where I have always felt the most comfortable. I greatly enjoyed helping students broaden their culinary skills and knowledge about food," says Wilson.
After high school, Wilson had her eyes set on culinary school. "All my life I have wanted to be a chef and work in my very own kitchen," she says. "I applied and was accepted into the Culinary Institute of America."
But she decided to take her career path in a new direction when she was inspired by a dietitian. "During my senior year of high school, my mother was diagnosed with breast cancer. It took a major toll on her and my family." During my mother's recovery, I saw how her dietitian was able to help her through her nutrition. This led me to change my career path so that I could help people in the same way."
Wilson continues,"I looked up the best schools in the country to go for my nutrition degree and I was led to SU. Being raised in the Syracuse area I had always heard about how great the local university was, and how some of the best minds in the world attended school here, so naturally it was not a difficult decision to make."
Wilson is studying to become a Registered Dietitian. "I want to educate people on how to make food for themselves and their family that is not only delicious but also healthy for their body," RDs work in private practice, hospitals, schools, and government agencies helping improve health and wellness for individuals and communities.
With her years of experience working in restaurants and her nutrition education from Syracuse, Kelsie plans to pursue a career in the culinary field and give the world a fresh, new take on preparing healthy, appetizing food. she says. "I do not yet know where I want to end up in my career But I do know that whatever I do and wherever I do it, it will be with me having a knife in one hand and a pen in the other—cooking and educating about the joy of healthy cooking."
Falk College offers undergraduate and graduate programs in nutrition science and dietetics, as well as other fields that promote health and well-being.
---
Study in India with Falk College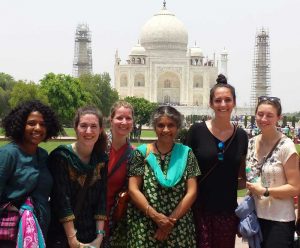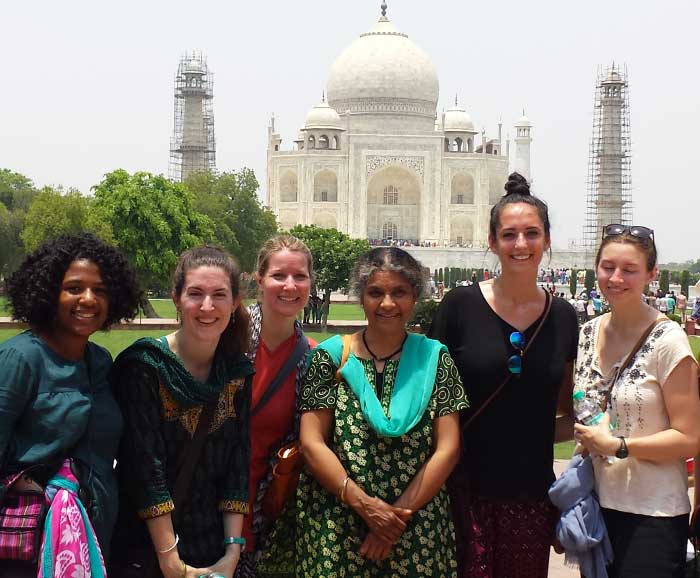 "There is no textbook, magazine or movie that could accurately depict the amazing food, markets, and people you will encounter."
Those are the words assistant teaching professor of nutrition, Chaya Charles, used to describe the immersion component of the course, "South Asia: Family, Food, Culture and Healthcare Systems (NSD/HFS/SAS 400/600).
This three-credit course focuses on developing cultural competency skills through awareness, didactics and experiential learning by means of the immersion experience.
It is offered during the Fall 2019 semester online and is open to undergraduates and graduate students. A cultural immersion trip to India follows as part of the course, December 31, 2019 to January 11, 2020, with visits to New Delhi, Mumbai and Chennai.
The cultural immersion component includes interactions with local professionals, communities, and families, as well as observational and experiential learning within healthcare and food systems. "I had the great fortune of joining the students and faculty on their trip to India, and I would describe the experience as nothing short of life changing. To be immersed in such a diverse and rich culture, full of tradition and history, exceeded all of my expectations," adds Charles.
Senior food studies and psychology major Phoebe Bennett describes this course and her travel to India as an opportunity to experience food as a form of community. "From participating in making roti during temple feeding and having multiple families serve home-cooked meals to picking fresh vegetables from a garden belonging to a linage of gods, I felt that food connected us no matter our culture differences," says Bennett.
"Everyday I kept saying this is my favorite day because truly I was experiencing things I probably will never get to experience again."
This course counts for NSD 555 for Nutrition majors and has limited capacity. Students should apply through Syracuse University Study Abroad. For more information, contact Professor Sudha Raj at sraj@syr.edu. The registration deadline is May 8.
---
Congratulations 2019 Falk Student Research Celebration Winners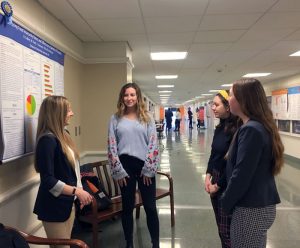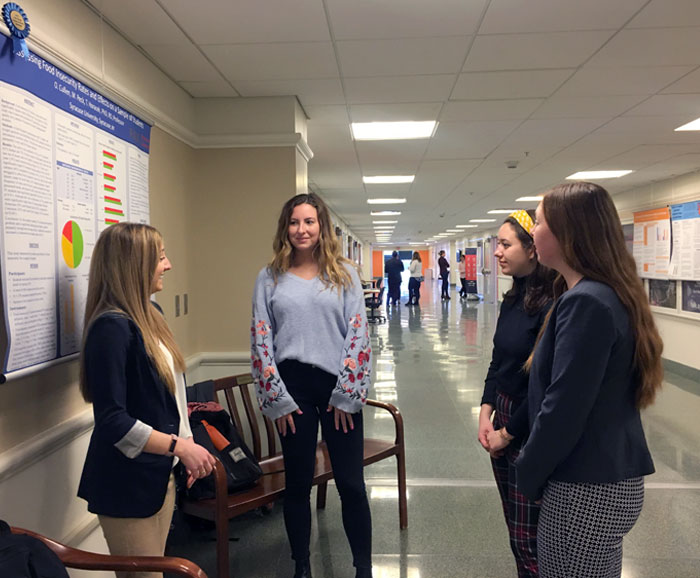 Falk College congratulates the following winners of the 2019 Falk Student Research Celebration:
Undergraduate Winners
Name: Bridget Clark
Kelly Brown, BS; Heather Brubacker, MS, Dietetic Intern; Laura Brown, MS, RD; Baylee Carroll, BS, Dietetic Intern; Elizabeth Gardner; April Hill; Sarah Mihalko, BS; Katie Obojkovits, BS, Dietetic Intern; Madeline Peck; Tanya Horacek, PhD, RD, Professor; Syracuse University, Syracuse NY.
Program/Major: Nutrition Science
Faculty Research Mentor: Tanya Horacek
Title: Process Evaluation of the Healthy Campus Environmental Audits
Name: Olivia Cullen
Madeline Peck; Tanya Horacek, PhD, RD, Professor; Syracuse University, Syracuse NY.
Program/Major: Nutrition Science
Faculty Research Mentor: Tanya Horacek
Title: Assessing Food Insecurity Rates and Effects on a Sample of Undergraduate Students
Name: CB Garrett
Program/Major: Sport Analytics
Faculty Research Mentor: Rodney Paul
Title: Impact of Birthplace on Player Performance in Different Weather Conditions
Graduate Winners
Name: Jennifer Guzzy
Program/Major: Master of Social Work (MSW)
Faculty Research Mentor: Ryan Heath
Title: Extracurriculars and Teachers as a Substitute for Parents: Do they support strong academic outcomes in students without parental involvement?
Name: Madeline Hilton
Program/Major: MSPH Global Health
Faculty Research Mentor: David Larsen
Title: Indoor Residual Spray Campaigns in Community Protection Against Malaria
Name: Ying Zhang
Program/Major: Human Development and Family Science
Faculty Research Mentor: Rachel Razza
Title: Positive Development in Adolescence: the Reciprocal Relationships Between Facets of Self-Compassion and Self-Regulation
---
Page 1 of 9