Nutrition Science & Dietetics News
Nutrition professor inspires students to expand research in nutrition
By Emma Henzes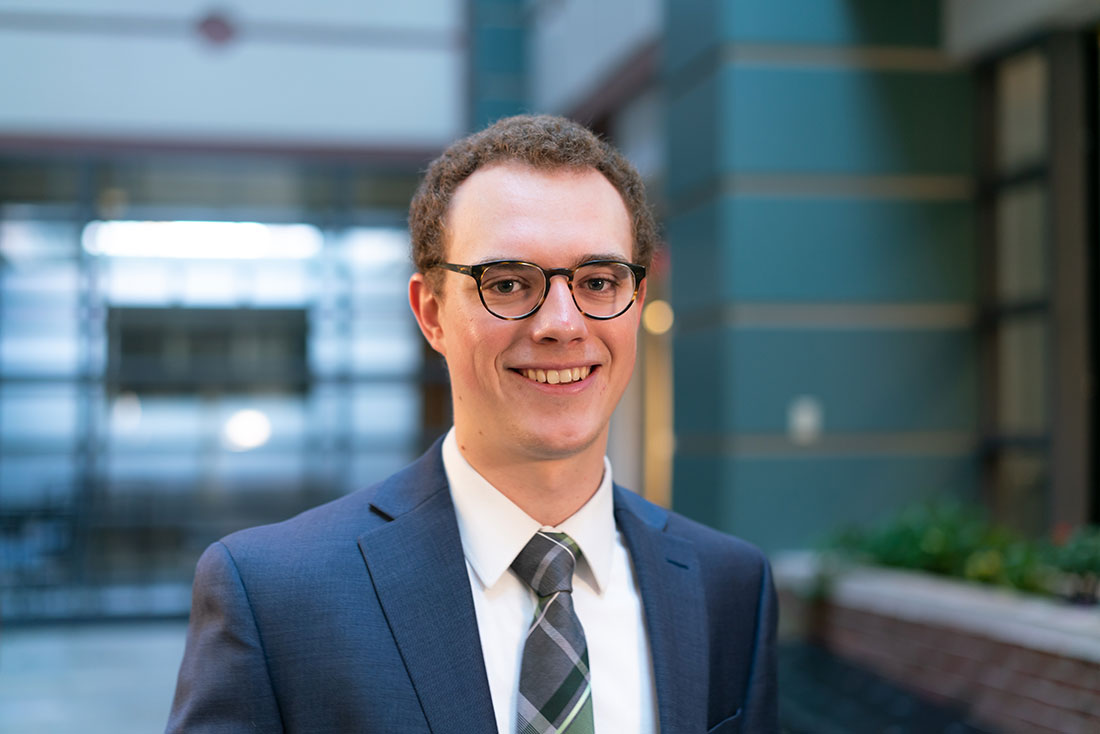 Even while data collection is on hold during the coronavirus (COVID-19) pandemic, Falk College associate professor Jessica Garay Redmond, Ph.D., R.D.N., F.A.N.D. is continuing her research, making minor modifications to procedures for her studies so they will be improved when her team resumes data collection. She continues to help students develop future projects, perform data analysis, and conduct a review of existing scientific literature. One of those students is Sam Jezak, a junior nutrition science major who was interested in starting research the minute she stepped on Syracuse's campus. Jezak says Redmond has given her the crucial tools for a career path in nutrition and has connected her to the world of sports nutrition.
Currently, Redmond is working on a research project that investigates how a vegetarian diet might benefit female collegiate athletes. She says now that many collegiate programs and professional organizations have sports dietitians, she wanted to conduct research studies that will contribute evidence to help those practitioners identity and justify specific dietary recommendations. Just like Redmond, Jezak had always been fascinated with how metabolic processes affect the body. Redmond encouraged Jezak to apply for her own research grant to lead her own project. "Without her expertise and 'nudging,' I may not have even known to apply for my own grant," Jezak explained.
With Redmond as the project advisor, Jezak just recently was given funding from the SOURCE Academic Year grant from the honors program. She will be co-conducting a research project with Olivia Templeton, a dietetics major, that examines the effect on a 3-month vegetarian diet that includes milk and egg products on inflammation and diet quality. Redmond says the idea for this study emerged out of a shared interest in documenting the possible health benefits of consuming a vegetarian diet. "There is a lack of clarity in the existing literature regarding exactly how long a person needs to adhere to a vegetarian diet in order to obtain health benefits," Redmond says.
Redmond is also starting a project that will follow women through their pregnancy to determine the influence of diet, physical activity, and stress on adverse birth outcomes. "I hope that my future research will be used to educate health professionals on the importance of both diet and exercise for mom and baby," Redmond says. "And the need to encourage healthy eating and regular physical activity throughout pregnancy."
During her doctoral studies, while investigating the phenomenon of fetal programming, Redmond began to realize the lack of research in the areas of maternal physical activity and diet on offspring's behavior and preferences. "Historically a lot of health and sports-related research was conducted on men, white men in particular. We are now seeing an increased diversity in research studies," Redmond says. "But there are still gaps, particularly around short- and long-term impacts of maternal behavior during pregnancy."
Now with her work in nutrition and athletes, she hopes to add to this growing field. "My current projects are stepping stones toward larger studies, ideally interventions, that can be used to identify best practices for maximizing health outcomes and sports performance among females," Redmond says.
For more information about research in Falk College, visit the Falk College Research Center.
---
Online June 10 symposium to address vulnerable populations during COVID-19
Addressing community food security, food justice, human rights and vulnerable populations during COVID-19
Falk College's Department of Nutrition and Food Studies at Syracuse University will host an online symposium, "COVID-19-Vulnerable Populations and Food Access: A Food Justice and Human Rights Foundation for Community Food Security," on June 10, 12:00-1:15 p.m.
The coronavirus pandemic has uncovered failings in our approach to emergency food programs such as subsidized school feeding. It has also revealed an alarming lack of support for underpaid, under-protected, and under-acknowledged food system workers, who are now labeled essential in the face of a crisis. A human rights-based approach to food justice recognizes both equality and compensation for social marginalization and discrimination. "By placing food access within a legal framework, governments can be held accountable for developing critical policies and processes focused on the rights, needs, and political participation of vulnerable populations," says Professor Anne Bellows, one of the primary organizers of the event.
Moderator: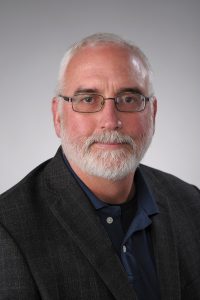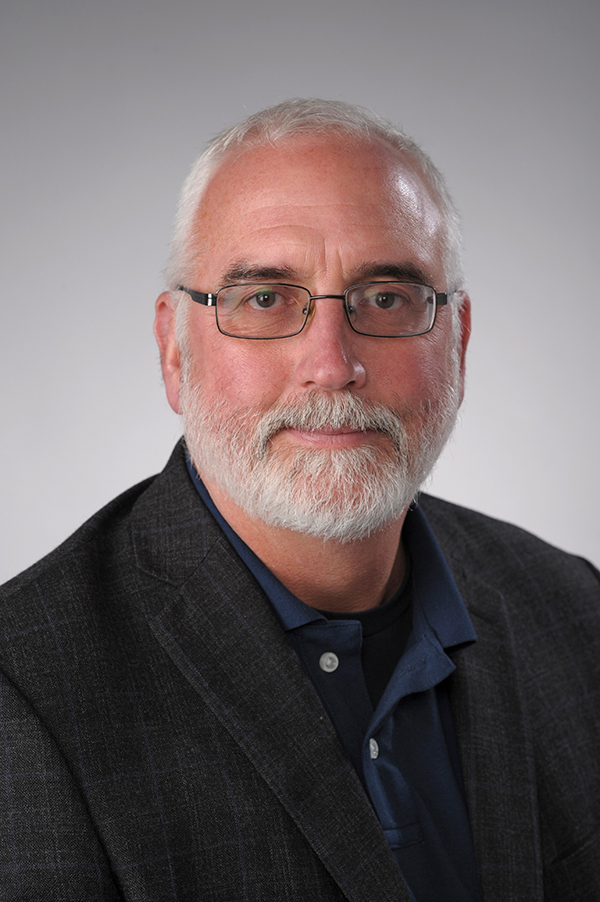 Falk Family Endowed Professor of Food Studies,
Chair of the Department of Nutrition and Food Studies
Area of Specialty: U.S. food and agriculture policy and rural economic and social development.
Panelists: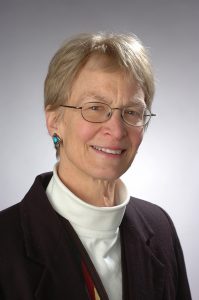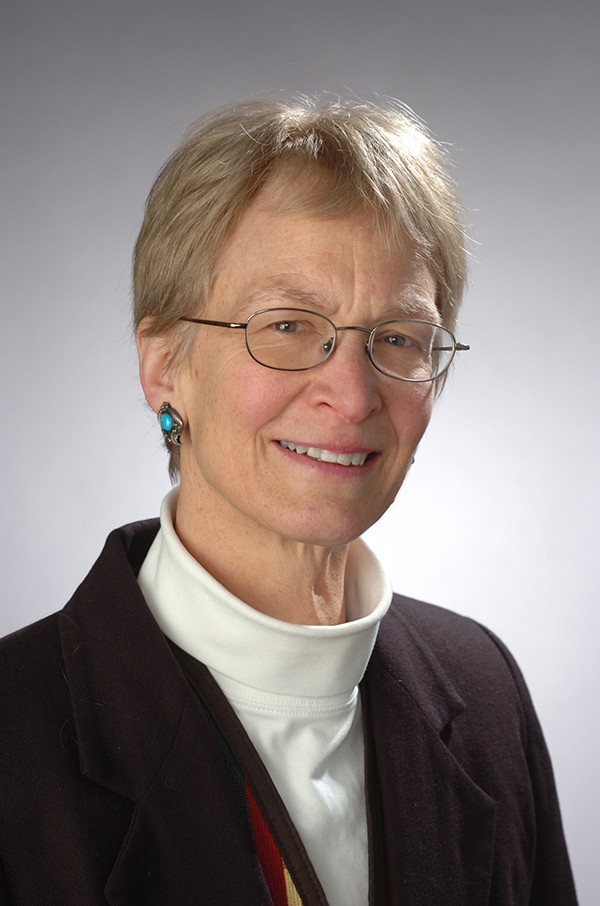 Professor, Graduate Program Director, Food Studies
Area of Specialty: Human rights-based approach to food and nutrition security.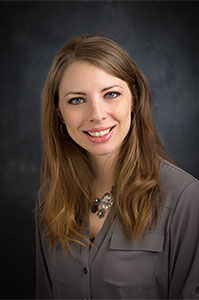 Assistant Teaching Professor, Nutrition Science and Dietetics
Area of Specialty: Dietary intake and nutritional status in adults.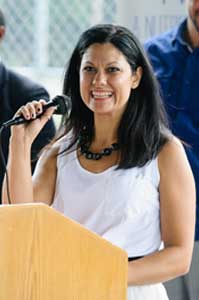 Rachel Murphy
Director Food and Nutrition Services, Syracuse City School District
Presenting: How the Syracuse City School District School Food Authority implemented emergency feeding services in the midst of an unprecedented situation by leveraging USDA flexibilities, community partnerships and food system changes.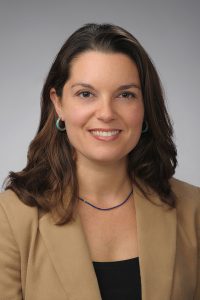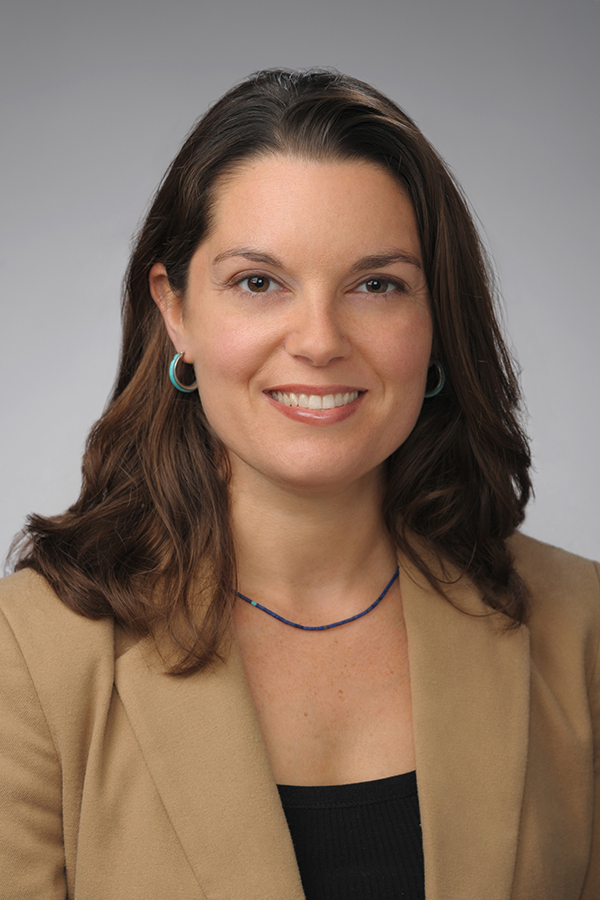 Tenured and Promoted to Associate Professor, Food Studies
Area of Specialty: Food and racial justice, labor movements, transnational environmental and agricultural policy.
---
Congratulations 2020 Falk Student Research Celebration Winners
The Falk Student Research Celebration is an annual event that takes place to highlight undergraduate and graduate student research projects Students submit posters for display and are judged by a committee of faculty, staff, and peers. Participants compete for educational funds to present their posters on a larger stage, to attend a conference to gain further insights into their respective fields, or for other educational endeavors. This year's celebration took place virtually.
Falk College congratulates the following winners of the 2020 Falk Student Research Celebration:
Undergraduate Winners
Sentiment Analysis and Video Assistance Referees (VAR) in Professional Soccer
Name: Dylan Blechner
Program/Major: Sport Analytics
Faculty Research Mentor: Rodney Paul
Insecticide Treated Nets and Insecticide Resistance on Malaria Prevention in sub-Saharan Africa
Name: Rachael Church and Dr. David Larsen
Program/Major: Biology Major with a Public Health Minor and Environment & Society Minor
Faculty Research Mentor: David Larsen
Examining Wealth Trends in Kombewa, Kenya
Name: Alizée McLorg, Dr. David Larsen, Dr. Andrea Shaw, Dr. Bhavneet Walia, Kennedy Omolo, and Peter Sifuna
Program/Major: Public Health
Faculty Research Mentor: David Larsen
Energy Availability in Female Collegiate Athletes: A Pilot Study
Name: Jessica Neidel and Dr. Jessica Redmond
Program/Major: Nutrition Science
Faculty Research Mentor: Jessica Redmond
Graduate Winners
The Role of Diet Quality and Micronutrient Content on Sleep Parameters in Children Aged 9-11
Name: Nicholas Marino and Dr. Margaret Voss
Program/Major: Nutrition Science
Faculty Research Mentor: Margaret Voss, Lynn Brann, and Brooks Gump
Father Involvement, Couple Relationship Quality, and Maternal Postpartum Depression: The Role of Ethnicity among Low-income Families
Name: Ying Zhang and Dr. Rachel Razza
Program/Major: Human Development and Family Science
Faculty Research Mentor: Rachel Razza
---
Congratulations Class of 2020
Congratulations and best wishes to the Class of 2020 from the students, faculty, staff, advisory boards, alumni and friends of Falk College! The courage and resiliency you have demonstrated in these challenging times prove you are prepared to respond to society's greatest needs. Now more than ever, our world needs all you have to offer. We look forward to hearing about your achievements as our newest Falk alumni and eagerly await the future in-person celebration at Falk Convocation and Syracuse University Commencement.
The Dean's video message to the Class of 2020 was recorded late last year when we were fully expecting our traditional campus celebrations to take place this spring. Since then, the global coronavirus pandemic has impacted all of us in many difficult ways. We recognize how hard this has been for all of our students, and particularly the Class of 2020. While we will celebrate with you at distance for now, we look forward to celebrating together in person when it is safe to do so.
Join the Syracuse University community for the Class of 2020 Virtual Degree Conferral.
---
Remembering nutrition professor Jean Bowering, Ph.D.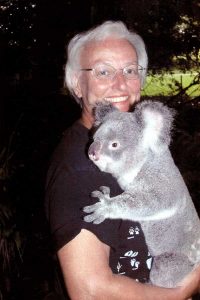 Jean L. Bowering, Ph.D., retired Syracuse University Professor of nutrition, passed away April 1 in Ithaca, New York.
Born in 1939 in Yonkers, New York, Dr. Bowering completed her undergraduate degree at Cornell University in 1960. There, she was a member of the sorority Chi Gamma, banned by the national organization for pledging a Black member. She worked two years as a research chemist before returning to Cornell to earn her master's degree in nutrition. One summer during her graduate studies, Dr. Bowering traveled to Guatemala to study nutrition and malnutrition in a developing nation. She later earned her Ph.D. in 1969 at the University of California Berkeley, where from her laboratory she experienced the 1968 tear gassing of anti-war demonstrators. She spent one year at Children's Hospital in Washington, D.C. as a post doctoral research nutritionist before returning to Cornell to serve as an Assistant Professor teaching biochemistry and other nutrition subjects and doing important research on human iron requirements. Another research project involved numerous trips to New York City, as a leader of the East Harlem Nutrition Education Program. She was a member of the "Friends of the Cornell 11" action to sue the University for not equally granting tenure to women.
In 1977, Dr. Bowering left Cornell to join Syracuse University as an Associate Professor, later promoted to full Professor. During her time at Syracuse, she served as director of the graduate program in nutrition and enjoyed two-semester assignments at Syracuse University's London program, where one of her courses was World Cuisine. A highlight of her research was the first survey in New York State to include both upstate and downstate cities to ascertain the economic situation and food program usage of clients of food pantries and soup kitchens. Dr. Bowering and her friend and colleague, Kate Clancy, Ph.D., oversaw the work and analyzed the data.
"Jean was a wonderful friend for 54 years," says Dr. Clancy, former Syracuse University Professor of nutrition. "She was a devoted teacher and guided many students through their doctoral and master's degrees on a wide variety of topics. She stayed in touch with most of them over many years, and I'm sure they will continue to remember her as a mentor and a friend."
Dr. Bowering retired from Syracuse University in 2002. In retirement, she was active as an advisor for Health and Nutrition Studies at the Tompkins County office of Cornell Cooperative Extension.
Besides food and cooking, Dr. Bowering had many other hobbies and skills, including gardening, sewing, woodworking, photography, and reading. As an avid outdoors person, camping was a favorite vacation activity for Dr. Bowering and her husband, often combined with canoeing. She also enjoyed snorkeling and sailing, as well as winter sports such as cross-country skiing. She traveled to all seven continents. Especially enjoyable was the company of distant Australian relatives discovered through genealogical searching.
---
Nutrition program achieves 100% dietetic internship match rate for Spring 2020
This Spring 2020, the Falk College nutrition program achieved a 100% match rate, with all 16 graduate and undergraduate students in the accredited dietetics major matching to dietetic internships. These supervised dietetic internship positions are the final step before students take the national exam to become a registered dietitian. Since the establishment of pass rates more than 10 years ago, Falk pass rates consistently exceed the national average annually. Congratulations to our motivated students, outstanding nutrition faculty, state-of-the-art learning resources and personal guidance and support from the Didactic Program in Dietetics Director.
Falk College Match Rate

| Year | National Match Rate | S.U. Match Rate | Number of Students | Undergraduate | Graduate |
| --- | --- | --- | --- | --- | --- |
| 2019 | 61% | 90% | 21 | 15/17 | 4/4 |
| 2018 | 61% | 89% | 19 | 13/15 | 4/4 |
---
2020 Falk College Scholars Announced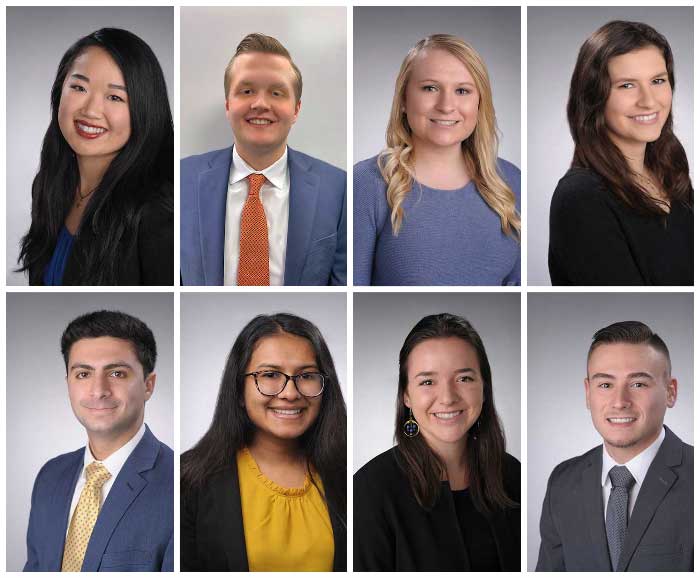 Falk College Scholars from the Class of 2020 represent undergraduate students in the College who display academic excellence, exceptional campus and community engagement, independent research and creative work, evidence of intellectual growth and/or innovation in their disciplinary field, and personal integrity.
"Congratulations to our students named Falk College Scholars. Their outstanding accomplishments exemplify academic excellence, creativity, personal achievement and commitment to the campus and local communities, and they are exceptional role models for their peers," says senior associate dean of academic affairs, Eileen Lantier.
The Falk Scholars from the Class of 2020 include:
Emma Susan Asher, Nutrition Science
April M Hill, Nutrition
Alizee Mclorg, Public Health
Bijal Patel, Public Health
Connor David Monzo, Sport Management
Brandon M Pollack, Sport Management
Nicholas Richard Riccardi, Sport Analytics
Alexandra Tulowiecki, Social Work
"The combination of their outstanding academic accomplishments and dedication to sharing knowledge and experiences outside of the classroom to engage the world represents what Falk College is all about: social responsibility, social justice and service to others," adds Falk Dean, Diane Lyden Murphy.
---
Coronavirus pandemic shows the importance of our food system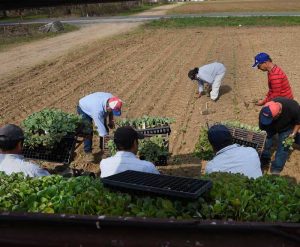 The following is based on a commentary published on Apr 06, 2020 by Syracuse.com submitted by faculty and staff of the Department of Nutrition and Food Studies at Syracuse University: Anne Bellows, Rick Welsh, Evan Weissman, Mary Kiernan, Lynn Brann, Kay Stearns Bruening, Nichole Marie Beckwith, Chaya Charles, Elissa Johnson, Laura-Anne Minkoff-Zern, Tanya Horacek, Sudha Raj, Jessica Redmond, Nancy Rindfuss, Jane Uzcategui, Margaret Voss and Jennifer Wilkins.
The faculty of the Department of Nutrition and Food Studies recently submitted a commentary to The Post Stanard showing how the COVID-19 pandemic lays bare important contradictions within the modern food system. Faculty expounded how critical the food system is, with its workers, managers, business owners, and firms. However, the inequalities in the system have become apparent during this crisis: Workers in the food system are precarious, lack adequate pay and health benefits, and yet are asked to take risks to ensure food is available so we all can eat.
Professor Mary Kiernan asked her students in a sustainable food business course: "How do you think the COVID-19 pandemic will change the supply chain in food and foodservice purchasing in the future?" To answer this question her students needed to examine the entire food system including, agricultural production, cross-border food networks, labor relations and rights, immigration policies, food manufacturing and distribution, and nutrition science and education. We take the food system for granted as we shop, prepare our meals or purchase our food. This might change after the pandemic eases.
Understanding how the crisis affects the food system begins by looking into the vast U.S. farm system, from industrial-scale farms to many small- and medium-sized family farms. These farms rely on workers from other countries, largely from Mexico and Central America. These workers, as well as those who prepare our food and stock the shelves, drive and load and unload the trucks etc., are continuing to work and put themselves, and family members, at-risk.
The Department of Nutrition and Food Studies has always appreciated the important role of the food system and all who make it function so well; and, they hope that the current emergency situation will highlight how important this system is to our elected officials, policy-makers and to the public in general.
Read the full article at Syracuse.com
---
Falk senior "seeing nutrition as a matter of health and social justice"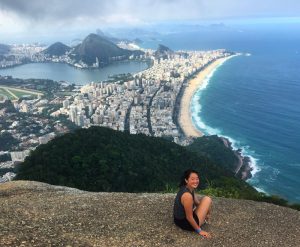 This semester, senior April Hill '20 worked with Salt City Harvest Farm to conduct environmental audits of food acquisition sites in Syracuse. She helped determine how community gardens may promote food security and cultural preservation among New Americans. This research will support her applications for doctoral nutrition programs, which she plans to pursue in addition to becoming a registered dietitian. Her ultimate goal is to become a research professor at a university. "Currently, I plan to study health disparities and ways nutrition and nutrition programming can be leveraged to combat inequity."
While this is her most recent research project, it is far from her first. Her freshman year, Hill joined Falk professor Dr. Tanya Horacek on getFRUVED, the healthy campus environmental audit project. It was "one of my most valuable experiences here at Syracuse," she says. "I learned a lot about conducting research, both in literature and in practice." And the experience opened the door to even more opportunities for Hill.
Hill was one of ten individuals selected for Iowa State University's Cyclone Scholar Summer Research Experience, an eight-week research internship during which Hill developed culturally competent diabetes education programming for Black men in the Midwest. "Through this program, I revised the Balanced Living with Diabetes curriculum and organized taste testing trials for a hands-on cooking component of the class. I selected recipes from a special diabetes cookbook, prepared the foods in their learning kitchen, and collected participants' responses, which I then analyzed using descriptive statistics and presented at the end of the eight weeks."
During her time there, she also got involved in other exciting research projects with faculty mentors. "This experience was instrumental in my decision to become a research professor. I realized I love doing interactive, qualitative research. I also became especially passionate about recognizing cultural differences in how nutrition education is framed and fighting for equity in all areas as it relates to human nutrition—not just in food access."
"I don't think I would have been able to get my assistantship at Iowa State without the experience I gained working with Dr. Tanya Horacek," she adds.
Hill is a double major in nutrition and citizenship and civic engagement, with a minor in Spanish. "Being a double major has really challenged me to view nutrition from a variety of different lenses, seeing it as a matter of health and social justice."
As a student, Hill also had the opportunity to study abroad in Santiago, Chile, which "was one of the most rewarding yet challenging experiences of my life," she says. "I learned about social interactions and societal norms, and how these impact interactions and policies. As far as it relates to nutrition, I gained valuable knowledge about cultural differences to account for when working with diverse populations and how these cultural differences will dictate which strategies will be effective."
While abroad, she attended classes at La Universidad de Chile, where she dove right into a research project with her fellow students at a local public health clinic. They managed everything, from identifying objectives and strategies to conducting surveys and analyzing the data. They used their research to design a nutrition education campaign aimed at reducing obesity tied to poor nutrition in adolescents. "The research that we did will go on to have real-life implications," she says. "The students in my group are currently using this report in their other classes to develop nutrition education materials, and this project might even be implemented at the clinic in the future."
For Hill, receiving Falk College's Human Dynamics Scholarship helped open the door to Syracuse University and its opportunities. "This scholarship made it possible for me to attend Syracuse University, as well as go abroad and pursue opportunities like my internship at Iowa State," she says. "These are experiences that have been so formative, especially my abroad semester, and I'm thankful that Falk helped make them possible for me."
When Hill visited Syracuse University's campus for the first time as a high school senior, "I remember everyone being really friendly and kind of getting that feeling that I'd just come home," she recalls. Reflecting on her time here four years later, her first impression proved accurate. "Truly everyone in the nutrition department have been supportive of my life academically, professionally, and socially," says Hill. "Whether it's been making me aware of opportunities inside and outside the university or helping us through the dietetic internship or even listening to me talk about things that are bothering me, I really think my professors are what made my college experience what it has been."
For more information about the Department of Nutrition and Food Studies at Syracuse University's Falk College, please visit the Falk College website.
---
Food Busters Receives a 2020 Orange Circle Award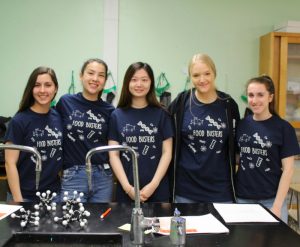 Food Busters, a nutrition program in the Shaw Center, is among the 2020 Orange Circle Award winners. Other winners include Lisa Gordon G'90, president and chief executive officer of Atlanta Habitat for Humanity, Marcelle Haddix, chair of reading and language arts and a dean's professor in the School of Education, and student organizations Black Reign Step Team and a Hand for Wuhan.
Food Busters strives to improve literacy skills and public health awareness of fellow students in the Syracuse community. The organization was created in 2014 by ShawFood Busters group photo Center nutrition volunteer coordinators Jennifer La '14 and Katelyn Castro '15 and Engagement Fellow Victoria Seager G'15. It sends Syracuse University volunteers from the Shaw Center into local schools to teach students to implement lesson plans designed around content they are learning in their school or college.
This year, Food Busters worked with Henninger High School students in hands-on, STEM-focused lessons designed to explore the relationship between food, nutrition, health and media, while also increasing these students' comprehension in the fields of literacy, mathematics and science. Along with nutrition students from the David B. Falk College of Sport and Human Dynamics, the Henninger High School students learned to perform their own food science experiments based on the lesson plans.
---
Page 1 of 12