Social Work News
O'Donnell Honors Family Heritage in Military Service, Now Serves Fellow Veterans Through Social Work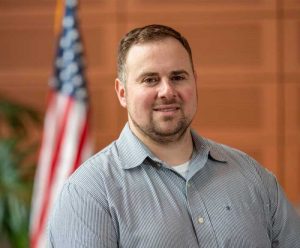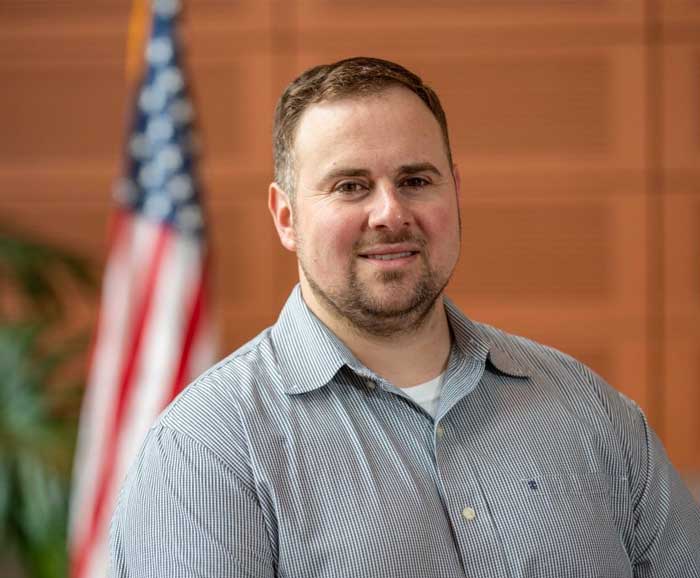 Everyone remembers where they were when they first heard the news. It was a day that lives were changed forever. Yet in the midst of devastating loss on Sept. 11, 2001, many responded in the spirit of courage and hope. Nathan O'Donnell '20 was one of them.
A high school student at the time, O'Donnell decided to join the U.S. Air Force upon graduation. "I felt called to serve my country," he says. "I wanted to be a part of something bigger than myself and use the skills that the Lord gave me to serve our nation."
O'Donnell shares in a family legacy of military service. His father served in the Army for four years, and his two younger brothers are in the Air Force. "Growing up, I was always proud of my family's accomplishments and service," he says. "I am very honored to have the opportunity to serve with them and continue to honor our family name."
His paternal grandfather, Edward Joseph O'Donnell, served in both the U.S. Navy and U.S. Army for a total of 26 years. He enlisted at age 17 before finishing high school. When he returned to Syracuse after World War II, he enrolled in business administration at Syracuse University in the late 1940s.
Today, his grandson Nathan is following in his footsteps as he finishes his junior year at the University.
Born and raised in Syracuse, O'Donnell has many memories of cheering on the Orange in the Carrier Dome. He always dreamed of attending his hometown university, but he had other goals in mind following high school. "I wanted to serve in the military and have the chance to see the world."
Little did he know his time in the military would later lead him to study at Syracuse University. "While in the military, I had the opportunity to do a few different jobs," he says. "I enlisted initially as an F-15 Eagle maintainer and later cross-trained into the medical career field as a mental health technician and substance abuse counselor. I really enjoyed working with my fellow service members and their families to overcome challenges."
O'Donnell's experience as a mental health technician inspired him to continue his life of service, this time in the field of human services. That's when he enrolled in the School of Social Work in Falk College. "I am so blessed to have the opportunity later in life to make my dream come true and attend Syracuse."
With the help of dedicated staff in the school's Office of Field Instruction and their many connections with agencies and organizations throughout the region, O'Donnell completed an internship at the Syracuse Veterans Administration (VA) Medical Center in the fall, where he hopes to start his career as a social worker. "I would first like to work at the VA in order to give back to fellow veterans." He envisions someday taking his skills to other settings, as well, including the Syracuse public school system.
In the meantime, connecting with others in the University's veteran community continues to be a major highlight of his college experience. "It has been fun to see what classes we have together," he says. "We are able to go through the same experiences together."
O'Donnell says he has found a supportive community at Syracuse: "Overall, my experience as a student veteran at Syracuse has been amazing. There have been so many people that have been put in my path that have been so helpful and welcoming. My transition from military service to civilian and student life could not have gone more smoothly. Syracuse University is truly a place for veterans."
After completing his bachelor's degree, O'Donnell plans to continue his education at Syracuse and pursue a master of social work degree.
---
Falk College honors faculty for excellence in research, service and teaching
Professors Rashmi Gangamma, Tracey Musarra Marchese, Yvonne Smith receive 2019 Falk College Faculty of the Year Awards
Faculty members from the Department of Marriage and Family Therapy and School of Social Work were honored for excellence in teaching, research and service with 2019 Falk College Faculty of the Year Awards on May 3. The honorees, who are nominated by their peers for outstanding performance and contributions to students, the Falk College, Syracuse University and beyond. They include:
To read more about the teaching, research, service and scholarship activities of the honorees on the Falk College website, visit the Falk faculty web pages.
---
Once a High School Dropout, Now a High Honor Student in Falk College
By Eileen Jevis | Syracuse University News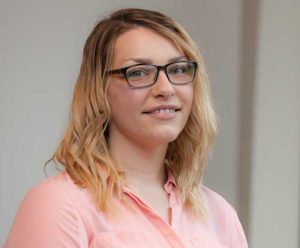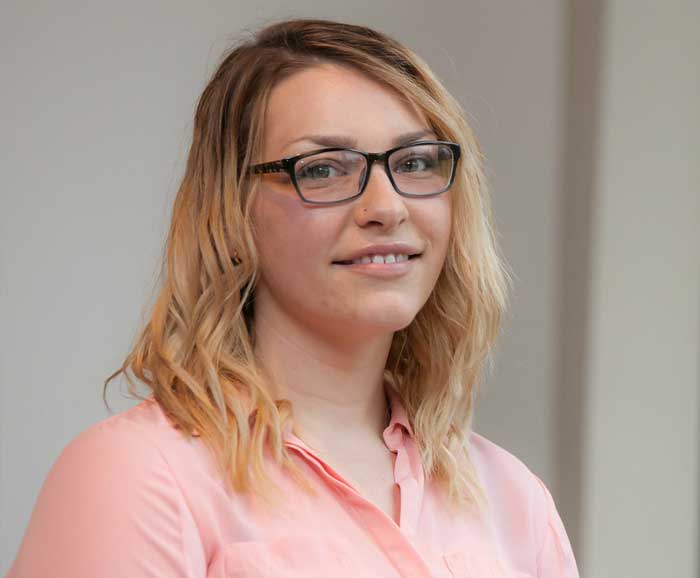 As a public school student in Massachusetts, Chevon Janczuk thought she had her life all figured out. "It turned out my teenage self was wrong," she says. Janczuk dropped out of high school in her sophomore year, but immediately recognized her mistake. She obtained her GED and after earning certification as a nursing assistant went to work in health care.
However, Janczuk couldn't make ends meet with the salary she was earning. "Dropping out of high school wasn't the best decision on my part," she says. "I knew my calling in life was to help people, so I began to search for jobs that appealed to me. I did an internet search for social work degree programs, and Syracuse University was one of the first to pop up."
Janczuk called University College and spoke to someone in the advising office who told her about the Arthur O. Eve Higher Education Opportunity Program (HEOP). "The next thing I knew, I was applying to college," she says.
Janczuk has four children—ages two to eight—and two stepchildren. She finds it challenging to balance raising her children, studying and doing homework. "If you want something bad enough, you find the time for it," she says. "Sometimes it requires waking up before the kids and staying up late. Other times it requires staying extra hours on campus to take advantage of the quiet in the lounge or library."
She also relies on family, friends or a babysitter to take care of the children for a few hours so she can write a paper or do research. "And sometimes, I involve my children in my homework," she says. "For whatever reason, helping me with statistics is fun for them."
Janczuk credits the strong support of her family for her success and recognizes that her husband is her strongest cheerleader. "He is incredible at cheering me on and encouraging me," she says. "There have been many nights where I've made him listen to long scholarly papers that I'm sure he doesn't want to hear about. I am constantly rambling off statistics and research that doesn't interest him, but he listens anyway."
Janczuk is a sophomore in Falk College with a double major in social work and psychology. On April 19, Janczuk, who has a GPA of 3.9, received an Academic Excellence Award at the HEOP Awards Ceremony. She was also selected to address the students, faculty and staff attending the event. "I know that you realize the opportunity to be in the HEOP program is one that would be foolish to turn down," she remarked in her address. "You have access to a network of individuals—staff at this very college [University College] who go out of their way to make sure you're successful. From the academic advisors, to the professors to the receptionist at the front desk; from the financial aid advisors to your peers, and even the dean—every person that surrounds you is here to support you. You have been handed that opportunity of a lifetime."
When she completes her undergraduate degree, Janczuk intends to pursue a master's degree in social work and perhaps a Ph.D. in psychology. Her interests lie within the criminal justice field, and she hopes to one day be involved in the criminal justice system addressing the mental health needs of inmates. Her goal is influenced by her husband's profession as a corrections officer. "When you see a pattern of repeat visitors to a correctional facility, you begin to wonder what can be done to help them become more productive members of society," she says.
"My hope is that I can give my children a better future due to my decision to earn a college degree and set myself up in a successful career," she says. "As a non-traditional student, it is not always easy. You have to want it, and you have to work for it."
---
Congratulations 2019 Falk Student Research Celebration Winners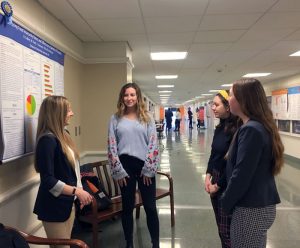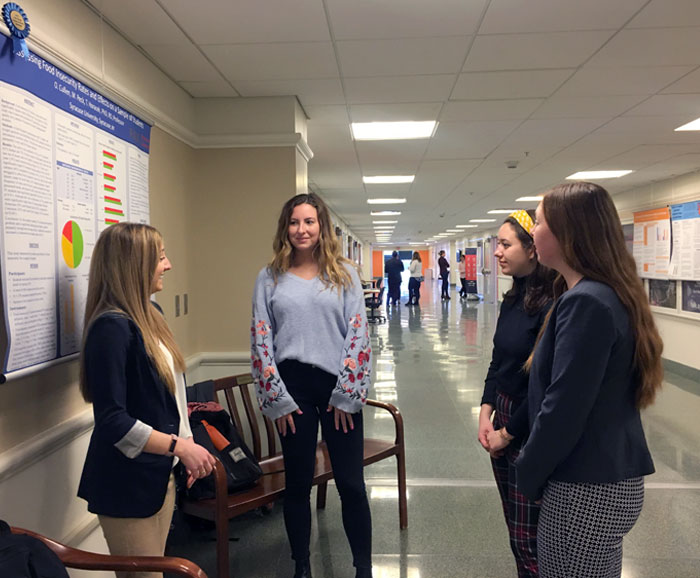 Falk College congratulates the following winners of the 2019 Falk Student Research Celebration:
Undergraduate Winners
Name: Bridget Clark
Kelly Brown, BS; Heather Brubacker, MS, Dietetic Intern; Laura Brown, MS, RD; Baylee Carroll, BS, Dietetic Intern; Elizabeth Gardner; April Hill; Sarah Mihalko, BS; Katie Obojkovits, BS, Dietetic Intern; Madeline Peck; Tanya Horacek, PhD, RD, Professor; Syracuse University, Syracuse NY.
Program/Major: Nutrition Science
Faculty Research Mentor: Tanya Horacek
Title: Process Evaluation of the Healthy Campus Environmental Audits
Name: Olivia Cullen
Madeline Peck; Tanya Horacek, PhD, RD, Professor; Syracuse University, Syracuse NY.
Program/Major: Nutrition Science
Faculty Research Mentor: Tanya Horacek
Title: Assessing Food Insecurity Rates and Effects on a Sample of Undergraduate Students
Name: CB Garrett
Program/Major: Sport Analytics
Faculty Research Mentor: Rodney Paul
Title: Impact of Birthplace on Player Performance in Different Weather Conditions
Graduate Winners
Name: Jennifer Guzzy
Program/Major: Master of Social Work (MSW)
Faculty Research Mentor: Ryan Heath
Title: Extracurriculars and Teachers as a Substitute for Parents: Do they support strong academic outcomes in students without parental involvement?
Name: Madeline Hilton
Program/Major: MSPH Global Health
Faculty Research Mentor: David Larsen
Title: Indoor Residual Spray Campaigns in Community Protection Against Malaria
Name: Ying Zhang
Program/Major: Human Development and Family Science
Faculty Research Mentor: Rachel Razza
Title: Positive Development in Adolescence: the Reciprocal Relationships Between Facets of Self-Compassion and Self-Regulation
---
A Tiny Home for Good, Lepa Jones of Mothers Against Gun Violence to Receive 2019 Rubenstein Social Justice Awards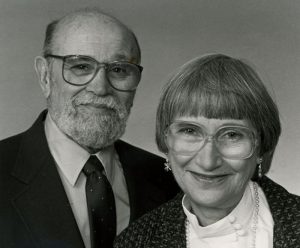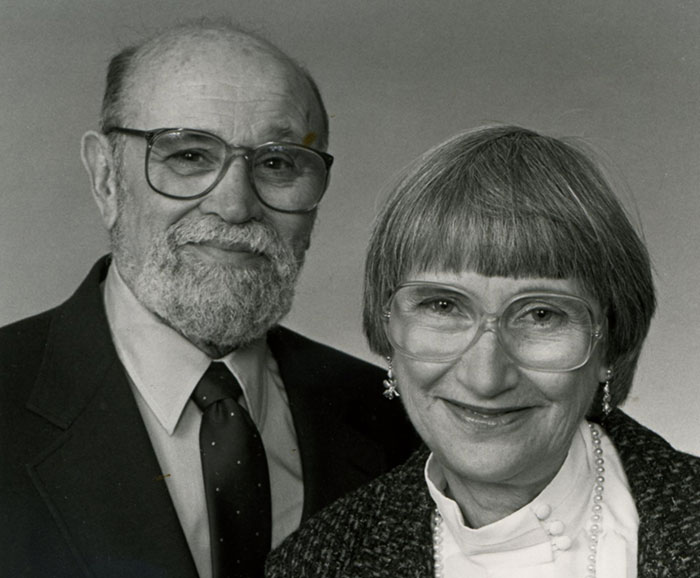 In commemoration of National Professional Social Work Month during March, the School of Social Work in Falk College will present its annual Dan and Mary Lou Rubenstein Social Justice Award program on Monday, March 25, at 6:45 p.m. in Hendricks Chapel. The keynote address will be given by Colonel Parker Schenecker, United States Army (retired), titled, "Overcoming Adversity: Embracing Resilience and Social Change."
Colonel Parker Schenecker was a senior leader and strategist in the U.S. intelligence community, responsible for support to the U.S. defense and counter-terrorism efforts in the Middle East. He finished his 27 year Army career at U.S. Central Command in Tampa, Florida, with combat tours in Iraq and Afghanistan and over 20 deployments in the Middle East. His unique story of service, honor and resilience overcoming adversity is inspiring. After 30-plus years of government service, this leader, role model and father has chosen to continue his service by remembering how his children lived.
Lepa Jones is the president of Mothers Against Gun Violence, who, along with A Tiny Home for Good, Inc. of Syracuse, New York, will be honored that evening with the 2019 Dan and Mary Lou Rubenstein Social Justice Awards for their respective demonstrated commitments to service and social justice in the Syracuse community.
Mothers Against Gun Violence is a grassroots organization that works with neighborhood leaders, politicians, media and local organizations to address and prevent gun violence. A Tiny Home for Good, Inc. supports those facing homelessness by providing affordable, safe and dignified homes and fostering strong community partnerships to ensure resident stability.
Presented for more than 30 years, the Rubenstein Social Justice Award is given in honor of the late professor Dan Rubenstein, a former faculty member in the School of Social Work and his late wife, Mary Lou, a former school social worker. Recipients of this award are role models whose courage and strength inspire others to stand up—and step up—to advocate and be a voice in the Syracuse community. The values of social justice are integral to their daily lives. The work of honorees each year, by their individual and collective examples, exemplify the true spirit of the Rubenstein Social Justice Award.
The event is free and open to the public. Reception to follow. R.S.V.P. to Laura Brown at ljmarra@syr.edu or 315.443.5562 by March 18. Communications Access Realtime Translation (CART) services will be provided. For accommodations requests, please contact Laura Brown at ljmarra@syr.edu or 315.443.5562 by March 18.
---
2019 Falk Student Research Celebration Takes Place March 26-29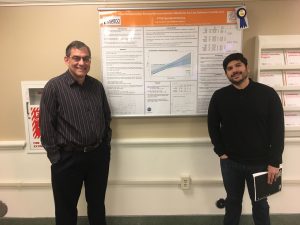 Falk students are invited to submit posters for completed or in-progress empirical, exploratory, policy analytic or hypothesis-driven research projects using qualitative, quantitative, or mixed methods for display, judging, and awards in the 2019 Falk Student Research Celebration March 26-29. The multi-day event will highlight Falk students' research collaborations and their dedication to advancing research knowledge.
Poster entry forms are due March 7 and poster submissions are due March 21. Posters will be on display beginning March 26 near the second floor student lounge and the Falk Café on 2 in the Falk Complex, with judging and awards taking place March 27. Students will present their posters from 12 to 1 p.m. on March 27 and 28.
The Falk College Research Center promotes a robust, collaborative research community in which students play an active role. At Falk, graduate and undergraduate students have the opportunity to work directly with faculty to collect data, analyze findings and draw conclusions on relevant topics surrounding public health, food studies, nutrition, sport management, human development and family science, social work, and marriage and family therapy.
"Conducting research as a student has many benefits, including building a strong relationship with Falk faculty members, improving writing and statistical analysis skills, and creating connections both on and off campus," says instructor Jessica Redmond. "Because much of the research in Falk College has real-world implications, we want students to be able to share their findings publicly, and the Falk Student Research Celebration is the perfect opportunity to do so."
"The student research days is a great showcase of the work our students are doing to understand the world and the human condition," says assistant professor David Larsen. "It's always fun to see the new ideas that our students have, and how they are seeking to improve the world we live in."
Assistant professor Bhavneet Walia agrees. "It's a great way to quench your curiosity," she says. "Come see what our students are up to at the Falk Student Research Celebration."
Winners of the 2018 Falk Student Research Celebration, held March 27-30, 2018, included research in a wide range of topics, such as maternal health, accessibility, and PTSD.
For more information about the 2019 Falk Student Research Celebration, contact Amy Dumas adumas@syr.edu at the Falk Research Center.
---
New Falk Office of Career Services opens with events for Falk students Feb. 1 and 8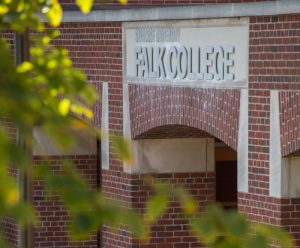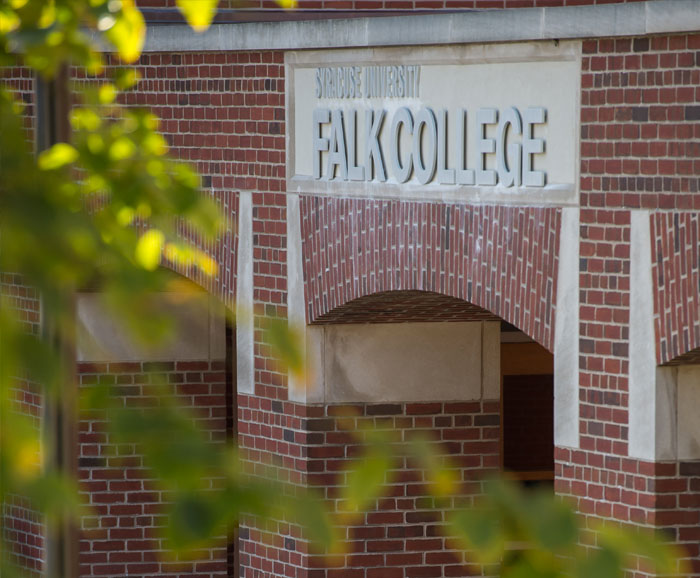 The new Falk College Office of Career Services will provide Falk students with personalized guidance and resources to help them achieve their post-graduation goals, start new careers, or pursue graduate study. Services include one-on-one resume and cover letter consultation, interview coaching, job search strategy and negotiation preparation, digital presence and branding assistance, as well as skill-building guidance in professional communication and networking. Falk Career Services will also provide support to Falk alumni throughout their careers, and act as a liaison between Falk College and employers seeking to recruit Falk students, recent graduates, or experienced alumni.
To celebrate the grand opening, first year and sophomore Falk students are invited to an opportunity fair on Friday, February 1 from 1 to 3 p.m. The event will feature several on-campus clubs, professional organizations, and community volunteer groups with employment, service, and social opportunities to share.
The following Friday, February 8 from 1 to 3 p.m., Falk juniors, seniors, and graduate students are invited to a networking mixer to meet with alumni, area employers, and professional organizations, expand their professional networks, and prepare for the career and internship hiring process.
Both events are free of charge and take place in Grant Rotunda in the Falk Complex. Refreshments will be served.
The Falk College Office of Career Services is integrated with Handshake, Syracuse University's new career management tool. Using Handshake, students can schedule career counseling appointments, find event details for career fairs and employer visits on campus, and discover job and internship opportunities with over 300,000 employers. Students who wish to receive information from Falk College Career Services should join Handshake.
Falk Career Services is housed within the College's Student Services unit, which includes 10 staff members dedicated to providing a caring, comfortable and confidential environment where students can discuss academic, social and emotional concerns. Falk Student Services also provides advising for undeclared students and tracks all requirements for degree completion.
Contact Falk College Career Services at falkcareers@syr.edu or (315) 443-3144, or visit Suite 300 MacNaughton Hall. Read the full announcement on the SU News website.
---
Exploring human rights issues through international social work internship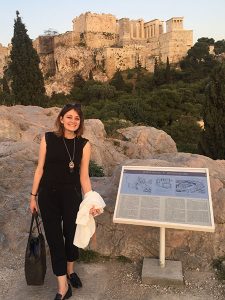 During orientation for Syracuse University's master of social work (MSW) program, Jennifer LoPiccolo G'18 recalls circling international social work on a survey asking about her primary career interests. "When I learned about the comparative social work program that Professor Nancy Mudrick leads in Strasbourg, she and I began to plan a really unique whole semester in Strasbourg," recalls LoPiccolo.
Mudrick, who was LoPiccolo's academic advisor, received a Fulbright/Alsace Regional Award in France where she spent the Spring 2016 semester teaching and doing research. The Fulbright Award resulted from relationships built during the eleven years that Mudrick has led MSW students to the RECOS seminar in Europe as part of the Topics in Advanced Social Work Practice and Policy course. In this twelve-day abroad experience, Mudrick immerses Syracuse University students in comparative social work services across France, Germany and Switzerland in conjunction with social work students from these countries through a seminar organized by the Confédération des Ecoles Supérieures en Travail Social de la Regio.
"Jennifer was a student who wanted to experience all she could while in her graduate program. She became exposed to refugee resettlement work through her foundation-level internship, which led to an interest in immersing herself in another culture," says Tracy T. Walker, director of field instruction, School of Social Work. "Although the field education program does not regularly provide internships in other countries, we pride ourselves on developing unique and innovative opportunities for students. Jennifer's motivation and focus were the main reasons why this endeavor was so successful."
While LoPiccolo was counseling refugee youth in Syracuse through an internship placement at Catholic Charities, Northside CYO and Nottingham High School, she attended a campus event on migration and substance use in Europe. There she met Thomas Kattau and Elena Hedoux from the Council of Europe's Pompidou Group, which is located in Strasbourg. In working closely with Professor Mudrick, who connected her with Dr. Raymond Bach, director of Syracuse University's Strasbourg Center, as well as Walker, LoPiccolo applied for an internship with the Pompidou Group.
The Pompidou Group's core mission is to contribute to developing multidisciplinary, innovative, effective and evidence-based drug policies in its Member States. Earlier this spring, a four-year collaborative partnership between the Falk College and the Pompidou Group was announced to support rigorous curricular development and training for drug policy administrators. This collaboration is an outgrowth of Falk College's on-going partnerships with the Pompidou Group led by associate professor of public health Dessa Bergen-Cico.
For her MSW field placement during Spring 2018, LoPiccolo had the unique opportunity to work as a graduate trainee with the Council's drug policy group, researching the relationship between refugees and drugs, effective treatment methods, transcultural challenges, and prevention. She lived in Strasbourg, France for the semester and took some political science course electives to complement her macro-focused concentration.
Says LoPiccolo, "one of the most attractive things was the chance to contribute to an international organization and bridge my practical work experience counseling refugee students with policy action research."
"When you are immersed in another culture and country looking at their social systems, you see your home country-and the assumptions you've made about it-much differently," notes Mudrick.
"Every day was a new opportunity to discuss human rights issues through various backgrounds," says LoPiccolo. She immersed herself in research exploring the challenges Mediterranean countries faced with refugees, substance use, drug networks, and preventing coercion. She was invited to present her findings at the International Conference on Refugees and Drugs in Athens, Greece hosted by the Pompidou Group. With support from Falk College, she travelled to the conference, spoke about current research on this topic, and facilitated a workshop.
Says Kattau, "because of her practical experience on the topic, participants had the opportunity to have a deeper understanding of the situation in other European countries and the U.S."
"I could not have had this academic and professional experience without the support of Falk Dean Diane Lyden Murphy, director of the School of Social Work, Professor Keith Alford, my advisor, Professor Nancy Mudrick, director of the Syracuse University Strasbourg Center, Dr. Raymond Bach, and director of field relations, Tracy Walker," concludes LoPiccolo.
"We were thrilled to have Jennifer spend a semester with us in Strasbourg. Before her arrival, I worked closely with the School of Social Work to make sure that Jennifer would be able to take courses that would fulfil her graduate requirements, and also that she would have an internship in English that was closely linked to her interests," says Bach. "At the end of the semester I could see that she had truly benefited from her opportunity to compare the European and American systems of social support, especially in the area of refugees and drug use. We now look forward to welcoming other graduate students in social work who would like to expand their horizons."
While her internship was very research focused, she often drew on her practical experiences. "Research and direct service must inform one another, and their close relationship is essential to all types of social progression. The internship at the Council of Europe really helped me think about the marriage between macro and micro social work practice. This is crucial to the evaluation work I am now developing because we use a culturally responsive theoretical framework to position a community's values and beliefs at the center of program evaluation," adds LoPiccolo.
"Jennifer has impressed me as an innovator who takes advantage of opportunities that enhance her social work acumen. She is proactive in her thinking and her actions," says Keith A. Alford, director and associate professor, School of Social Work, and interim chief diversity officer, Syracuse University.
In July LoPiccolo began a new role as an evaluation specialist with Become: Center for Community Engagement and Social Change in Chicago where she leads culturally responsive program evaluations, facilitates community trainings, and manages projects that help organizations bring community to the center of their work.
"My internship with the Pompidou Group ultimately left me feeling more committed to making a social impact in the country I call home," concludes LoPiccolo.
---
Brown leads collaboration benefitting older adults with cognitive decline
A recently launched pilot project to screen for cognitive decline as part of routine community health services currently offered to older adults is expected to demonstrate the benefits of early detection of Alzheimer's Disease and other dementias (AD/D). One major benefit is the potential of keeping Syracuse-area adults aged 65 and older healthy and safe in their homes for as long as possible.
A $51,110 grant was awarded by the Health Foundation for Western and Central New York for the project, "Early Identification of Cognitive Impairment in Older Adults Living at Home." The study focuses on adults aged 65+ who are served by select community programs in Syracuse neighborhoods with high concentrations of poverty and high proportions of older adults. Led by Dr. Maria T. Brown, assistant research professor in Falk College's School of Social Work and faculty associate in Syracuse University's Aging Studies Institute (ASI), project partners include ASI, the Onondaga County Office for Aging, SUNY Upstate's Center of Excellence for Alzheimer's Disease, Syracuse Community Connections, and the Central New York Citizens Aging Research and Action Network (CNY-CAN).
"We are very excited about this project since it will give us the opportunity to identify those who may have an early dementia before they are in a crisis situation. We know that older African Americans often do not seek medical care until their health problems are more advanced, and at that point, they may be tougher to treat. Early identification of a serious memory problem will allow us to develop a care plan to help the older adult remain independent and enjoy a high quality of life for as long as possible," says Dr. Sharon Brangman, Distinguished Service Professor, Inaugural Chair, Department of Geriatrics, Director, Nappi Longevity Institute, and Director, Center of Excellence for Alzheimer's Disease, SUNY Upstate Medical University.
Early detection of AD/D often provides opportunities for earlier interventions and treatments, clinical trial participation, improved access to medical care and support services, opportunities for still-capable older adults experiencing cognitive decline to make financial, legal, and care plans consistent with their preferences, and potentially delayed need for nursing home placement.
Through a collaboration of service providers, the pilot will integrate the evidence-based and publicly available Mini-Cog™ screening tool, a simple, five-minute assessment validated to increase the detection of cognitive issues. This new project builds on Dr. Brown's earlier work with the Health Foundation for Western and Central New York. The work included recommendations that policy makers and practitioners use the model to improve data collection about at-risk populations, as well as to guide development and measurement of strategies to address those risks and delay the onset of frailty.
The pilot will be evaluated to determine its effectiveness in increasing early detection and access for comprehensive cognitive evaluation while minimizing the burden to the service providers conducting in-home screenings. Results will determine the effectiveness of the program for a more geographically and demographically diverse population regionally and contribute to the evidence base about the effectiveness of home-based cognition screening.
"We are thrilled that the Health Foundation for Western and Central New York has chosen to fund this pilot project, which enables us to reach older adults who might not otherwise be diagnosed or receive needed supports," says Dr. Brown. "We are fortunate to be partnering with agencies that are embedded in the local community and familiar with the issues faced by older African Americans in that community, and to have members of the community whose lives have been touched by dementia or dementia caregiving on our project team."
The Health Foundation for Western and Central New York is an independent private foundation whose mission is to improve the health and health care of the people of western and central New York. It invests in, and partners with, organizations and communities to spark lasting positive change in health and health care for underserved populations, including older adults and children ages birth to five impacted by poverty. To learn more about the Health Foundation, its work, and the many other ways it is involved in the communities it serves, visit the Health Foundation's website at www.hfwcny.org.
Syracuse University's Aging Studies Institute is a collaborative initiative of the Maxwell School of Citizenship & Public Affairs and the David B. Falk College of Sport and Human Dynamics. Its mission is to coordinate and promote aging-related research, training, and outreach at Syracuse University. To learn more about ASI, visit the Institute's website.
---
Students, community leaders, policy makers discuss homelessness at Legislative Policy Forum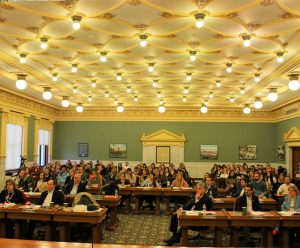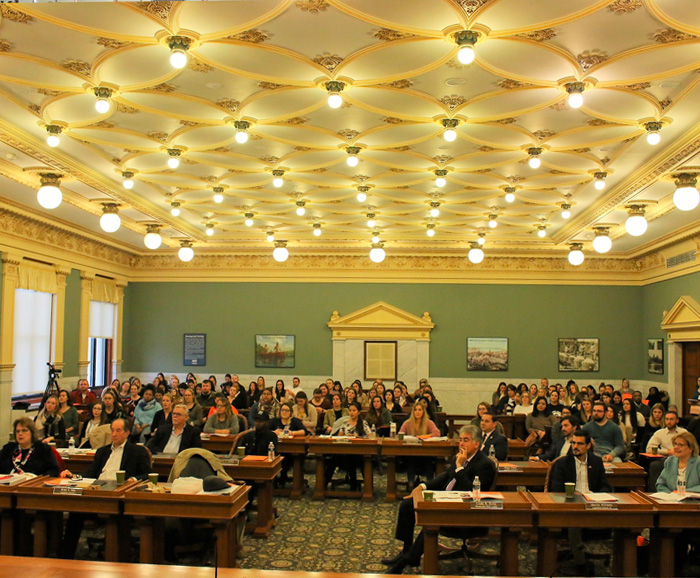 Addressing homelessness, including the implications for public policy, was the focus of the 20th Annual James L. Stone Legislative Policy Symposium held Friday, October 26, 2018 at the Onondaga County Legislative Chambers. Syracuse University students in Falk College's School of Social Work met with community leaders and activists, legislative representatives, and mental health experts, to discuss pressing issues involving the state of homelessness in Central New York and beyond, the health and well-being of people who are homeless, and the implications for public policy and social work practice interventions.
"The James L. Stone Legislative Policy Day is a dynamic learning experience for all," says Keith Alford, director of the School of Social Work. "Students, faculty, government officials, local and national presenters, and concerned community members all come together to problem solve with a goal of proposing policy change through the lens of social and economic justice."
A signature event in the School of Social Work, the annual symposium has focused on a wide range of topics, such as gun violence, the opioid epidemic, corrections and mental health systems, poverty, foster care, among others. The symposium is made possible by the generosity of the former Commissioner of the New York State Office of Mental Health and former Chair of the Falk College Board of Visitors, alumnus James Stone, MSW '64, who attended this year's event.
Dr. Robert Okin, Professor Emeritus of Psychiatry at the University of California at San Francisco School of Medicine, delivered the keynote address, "Tackling the Complex Problem of Homelessness," which explored homelessness and what it reveals about social justice in the United States, among other topics. Dr. Okin previously served as the former Chief of Psychiatry at San Francisco General Hospital and former Commissioner of Mental Health in Vermont and Massachusetts. He is the recipient of the American Psychiatric Association's Human Rights Award and author of the book, Silent Voices: People with Mental Disorders on the Street.
Dr. Okin also joined the panel discussion, "The Lived Experience: Fears, Resilience, and Action," with fellow panelists Mark Horvath, Founder of Invisible People and Invisible People.TV, Jawanza James Williams, Statewide Organizer for VOCAL-NY, and Al-Amin Muhammad, Founder of We Rise Above the Streets Recovery Outreach, Inc. and recipient of the School of Social Work's 2018 Dan and Mary Lou Rubenstein Social Justice Award. The discussion was moderated by Falk College School of Social Work Assistant Professor Yvonne Smith.
During the day-long event, there were a series of three other panel discussions. Falk College School of Social Work Assistant Professor Ryan Heath moderated the panel, "State & County Legislatures: How they Work & How You Can Work with Legislators" with incoming Onondaga County Executive, Hon. Ryan McMahon II, Chairman of the Onondaga County Legislature, as well as Hon. Al Stirpe, Assembly Member of New York State Assembly District 127 and member of the Committee on Alcoholism and Drug Abuse.
Hon. Andrew Hevesi, Assembly Member, District 28, New York State Assembly & Chair of Assembly Social Services Committee, Amanda Aykanian, Research and Project Lead, National Center for Excellence in Homeless Services, SUNY Albany School of Social Work, Jamie Powlovich, Executive Director of the New York State Coalition for Homeless Youth, and Shelly Nortz, the Coalition for the Homeless' Deputy Executive Director for Policy, were panelists on "Homelessness in New York State: Dimensions, Legislative Interventions & Advocacy," moderated by Keith Alford, Director and Associate Professor in the School of Social Work, Falk College.
The discussion "Ending Homelessness in Central New York: What's Being Done and What More Needs to Be Done?" was moderated by Alejandro Garcia, Jocelyn Falk Endowed Professor of Social Work with panelists Dr. Sunny Aslam, Assistant Professor of Psychiatry at SUNY Upstate Medical University, Andrew Lunetta, Executive Director of A Tiny Home for Good, Daniel J. Sieburg, Executive Director of the Rescue Mission, and Megan Stuart, Executive Director of the Housing and Homelessness Coalition of Central New York.
"It was an honor to be a part of the James L. Stone Legislative Policy Symposium, especially during this milestone event," says Falk College Dean Diane Lyden Murphy, alumna of the School of Social Work. "This year's symposium allowed social work students to gain a better understanding of the serious issue of homelessness and why knowledge social welfare policies is critical to their future practice. It also provided an opportunity for each of them to reaffirm their personal and professional commitments to social responsibility and social justice."
The 20th Annual James L. Stone Legislative Policy Symposium was organized by Falk College School of Social Work Professor Eric Kingson, in collaboration with Alford and other social work faculty, and MSW graduate assistant and conference coordinator Alexandra Leigh Kerr. Falk College and the School of Social Work also acknowledge the Onondaga County Legislature for its hospitality in making the Legislative Chambers available for the symposium.
For additional information and to view videos of the event, read an article about the symposium from the The National Center for Excellence in Homeless Services.
---
Page 2 of 14