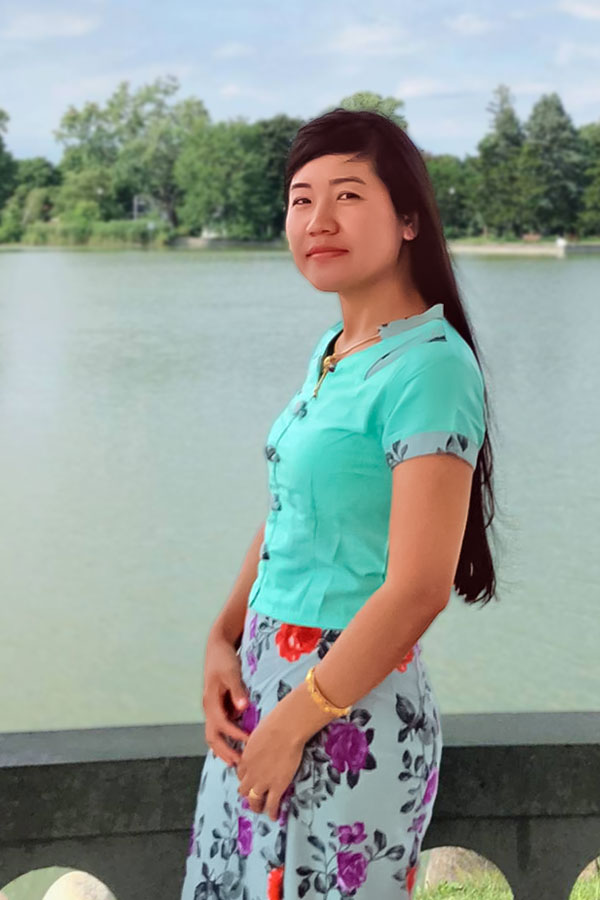 Khin Aung, a major in Social Work, is a native of Myanmar and immigrated to Syracuse from Thailand. On top of being a wife and mother of two middle-school sons, she is the first in her family to go to college. Although she is juggling a lot of responsibility as well as learning English as her third language, she has been able to achieve academic success. One of her achievement strategies has been Syracuse University's Center for Learning and Student Success (CLASS).
The CLASS center offers tutoring as well as academic coaching that teaches students how to study effectively. Peer educators also provide support for maximizing online learning, where students can construct a plan for success in any online course, and in peer-to-peer mindfulness workshops focused on common issues that students experience in completing assignments or taking exams. To provide course-specific tutoring for a wide range of courses and majors, CLASS uses a scheduling and payment platform operated by Tutor Matching Service.
Aung, a Higher Education Opportunity Program scholar, has found that CLASS tutors help ensure that she understands the assignment and can check her reading comprehension on material that she has reviewed on her own.
When Aung first decided to go back to school, she started with English as a Second Language at the Syracuse Educational Opportunity Center (SEOP). Then she studied for her GED. "After I passed the GED, I decided I could go to college, so I took some pre-college courses, also at SEOP," Aung explains Then I earned my associate's degree at Onondaga Community College. Finally, I enrolled at Syracuse."
Aung asks professors for permission to record some lectures, so she can go back over them to make sure she fully understands the material. "Then, if I don't understand the writing prompt or assignment instructions, I can work with a tutor to get help or to make sure I understand the reading," she says.
Noting that her social work professors really want her to succeed, Aung says, "I think students should ask for help every time they have a chance. I go to office hours, talk to the teaching assistant, talk to professors or get a tutor." She describes herself as a shy person, even in her first language, but notes that everyone at CLASS and at Syracuse University is so willing to help that she no longer hesitates to ask questions if there's something she doesn't understand completely.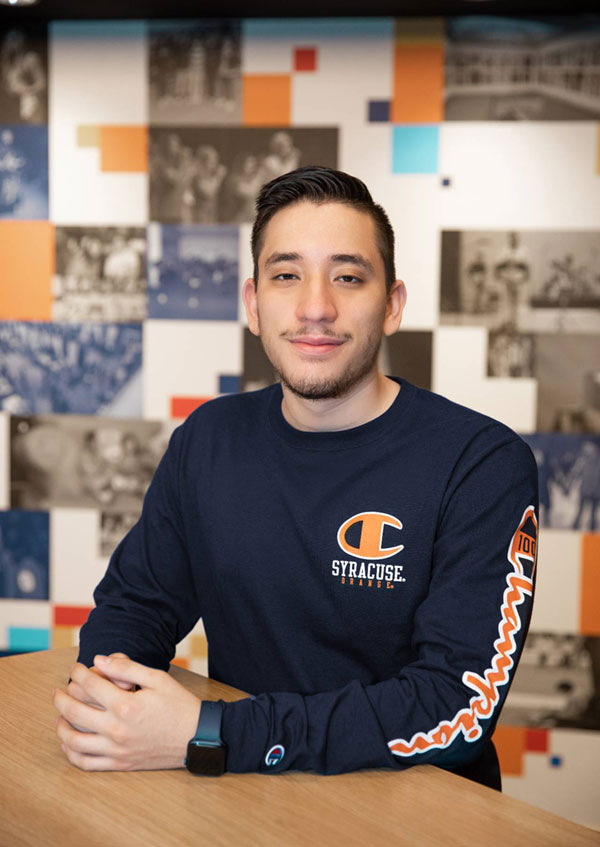 Some students seek tutoring only after they have academic setbacks, but first-year student Alejandro Parra, has also tapped the Center for Learning and Student Success (CLASS) early in his Syracuse University career. Coming from Queens, New York, Parra was a little nervous when he first arrived at Syracuse in fall 2020.
"I was worried about being academically challenged or overwhelmed," Parra says. "I was taking chemistry and statistics and economics, which are known to be hard courses. I heard about CLASS and went to check it out."
Wanting to start his college career on the right foot, he enrolled in group tutoring for all three courses. He says, "I had the best experience and, even in the group tutoring sessions, I found it very individualized. It was really helpful to meet with the tutor before the weekly lecture to get an overview of the material. Then, in lecture, I got more out of it and was able to ask better questions to be sure I really understood the material."
"My advice to any new student at Syracuse University is to use all of the resources that are here. I participated in tutoring but I also went to my professors' office hours—I actually wrote it down on my schedule."
He wants students to know that, while it may seem scary at the beginning, "all of the tutors at CLASS really want to help you, that's why they are there. They know the material and can help you be sure you understand the key concepts. Also, going to CLASS taught me study strategies, like going through my notes and putting key equations and important topics on summary pages in my notebook, which helps me prepare for exams."
CLASS is now recruiting peer tutors and academic coaches for Fall 2021.
~ Adapted from a Syracuse University News story by Ellen de Graffenreid published on Friday, May 7, 2021.