Human Development and Family Studies (HDFS) senior discovers her career passions and pursues a career in school psychology.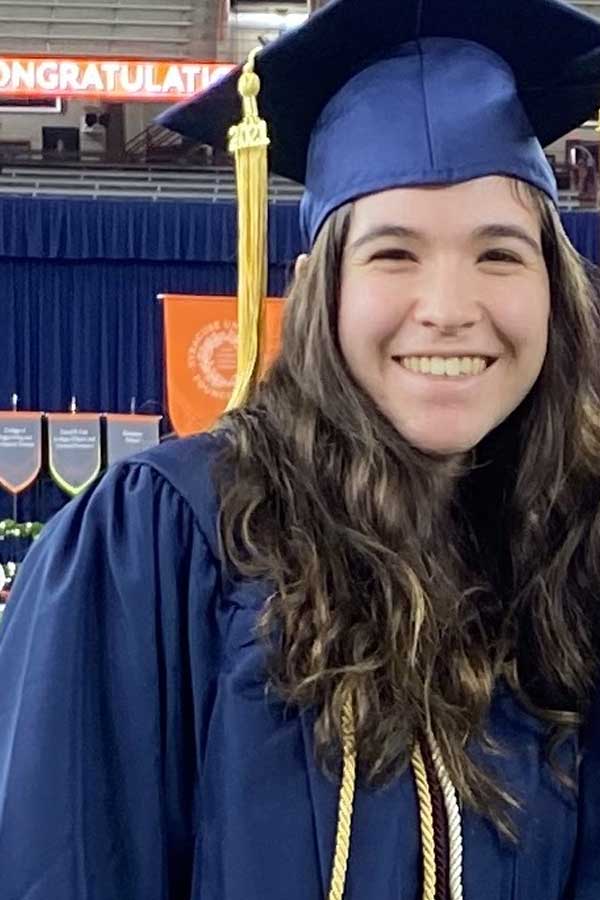 After graduation, senior Ashlyn Friedberg knows exactly where she's going. But it was not that way when she was starting College. As a College freshman coming to Syracuse from Brooklyn, NY, she wanted to study something that would give her a solid foundation for plenty of career options. So, she chose to major in Human Development and Family Science.
HDFS students study the social, emotional, and physical development of children while examining relationships within families and in other social contexts, such as schools and workplaces. This prepares them for careers in the medical field, public health, mental health and allied health professions, community and social services, law and public policy, teaching and education administration, research, communications, and business.
"Being an HDFS major means learning about the development of individuals using psychology, sociology, and education," says Ashlyn, adding that critical thinking skills were central to the program. "It provides a well-rounded educational experience that can be bridged together with many fields."
As part of her studies, Ashlyn completed an internship with Syracuse University's Center for Disability Resources, where she leaded about disability services and resources at the higher education level and conducted her own research project to support student needs. "My research included a survey which was distributed to faculty across the university. Through this research, I am making recommendations to the CDR for future trainings and workshops they provide to faculty."
Through her time at Syracuse, Ashlyn found the career path she was looking for. In the fall, she will start graduate school at Brooklyn College where she will pursue a degree in School Psychology. "I hope to work with children in schools and provide them with the support to reach their goals," she says. One day, she hopes to pursue a Ph.D. and become a University professor. "Looking back, I will remember the constant support that the HDFS department provided me. Without this environment, I don't know if I would be where I am today."
Learn more about human development and family science, career paths, and programs at Syracuse University's Falk College.