When:
September 22, 2017 – September 23, 2017
all-day
2017-09-22T00:00:00-04:00
2017-09-24T00:00:00-04:00
Contact:
Donna Sparkes
315.443.5573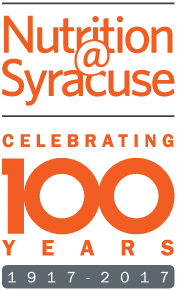 Register to Attend
As Nutrition Science and Dietetics at Syracuse University's Falk College celebrates its 100th year, join faculty, staff, students, alumni, and friends for a reception September 22, 2017 followed by a day of education and networking on September 23 with keynote speaker Dr. Wendy Demark-Wahnefried '88 Ph.D., R.D. of the University of Alabama at Birmingham.
Main Speaker
Program Schedule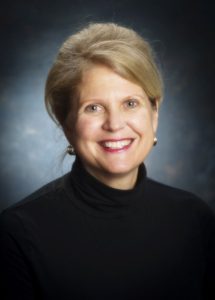 About the Speaker:
Wendy Demark-Wahnefried, PhD, RD is Professor and Webb Endowed Chair of Nutrition Sciences at the University of Alabama at Birmingham (UAB). Dr. Demark-Wahnefried received her baccalaureate degree in Nutritional Science and Biochemistry at the University of Michigan in 1978 and then completed a coordinated master's degree – dietetic internship through the VA Texas Medical Center, Texas Women's University and Baylor College of Medicine. She completed her doctoral degree in Nutritional Science from Syracuse University in 1988. Dr. Demark-Wahnefried began her career as a cancer researcher at Duke University where she was on faculty for 17 years, then was recruited to M. D. Anderson Cancer Center. In 2010, she was recruited to UAB as the Associate Director for Cancer Prevention and Control in the Cancer Center. She has led nine NIH-funded clinical trials of diet and physical activity interventions in cancer patients and survivors and has participated as a co-investigator on several other investigations. Dr. Demark-Wahnefried research ranges from determining mechanisms of action of nutrition-based therapies that are implemented presurgery to developing and testing interventions that are scalable and which improve diet, physical activity and functional status among cancer survivors. Demark-Wahnefried's research in cancer control and survivorship has resulted in well over 200 scientific publications, and recognition as a Komen Professor of Survivorship and an American Cancer Society Clinical Research Professor. She serves on several committees, including the American Cancer Society's Guidelines Panel for Nutrition and Physical Activity, World Cancer Research Fund, American College of Sports Medicine Guidelines Panel for Physical Activity in Cancer Survivors, American Society of Clinical Oncology Committee on Cancer Survivorship and Energy Balance, and the National Cancer Policy Forum of the National Academy of Sciences, Engineering and Medicine.
Program Schedule
Friday, 9/22 – Opening Reception 7:00 – 9:00pm

Event
Time
Location
Welcome Remarks
7:30 – 7:45pm
Persian Terrace, Downtown Marriott
Silent Auction
Bids Close 8:30pm
Saturday Morning, 9/23

Event
Location

Registration, Coffee and Light Breakfast, Tours – 8:00am – 9:00am

Falk College, Room 216

Session 1 – 9:00am – 10:00am

How a Career in Nutrition Prepared Me for the Best Life Ever
Linda Quinn, MS, RDN
Falk College, Room 200
Mindful and Intuitive Eating in the field of Dietetics
Allison Tepper, MS, RD, LDN
Falk College, Room 201
Empowering Registered Dietitians in Using Social Media to Enhance Their Practice
Catherine Zymaris, MS, RD, CDN
Falk College, Room 275
Enjoy the Northeast Region's Fall Harvest Bounty: A cooking demonstration, discussion and Ttsting emphasizing local and sustainable food!
Mary Jo Deinhart, MA, RDN
Falk College, Room 204

Session 2 – 10:15am – 11:15am

Whole Body Approach to Weight Loss
Felicia Spence, MBA, RD, LD
Falk College, Room 200
Investigating Functional Alterations of Ribosomes and Initiation Factors During Amino Acid Deprivation
Rob Swanda, BS
Falk College, Room 201
When Building a Foundation, Everything's a Brick
Tara Hammes, RD
Falk College, Room 275
Adding Flavor to Heart Health
Cindy Chan Phillips, MBA, MS, RD
Falk College, Room 204
Saturday Afternoon, 9/23

Event
time
Location
Keeping Hungry Fans Happy With a Healthy Half-Time,
Daina Falk, MBA
11:30am – 12:30pm
Falk College, Rooms 204 & 200
Lunch
12:30 – 1:30pm
Falk College, 3rd Floor
Tours
1:00 – 1:40pm
ACE Center / Kitchens
Welcome
1:45 – 2:00pm
Falk College, Grant Auditorium
From Dick Clark to Joe Biden… a Good Beat? Can You Dance to It? Can You End the Burden of Cancer?
Wendy Demark-Wahnefried, PhD, RD
2:00 – 3:00pm
Falk College, Grant Auditorium
Cost of Attendance
Pre-registration Deadline: September 8 – $20
On-site registration: $25 ($20 for students)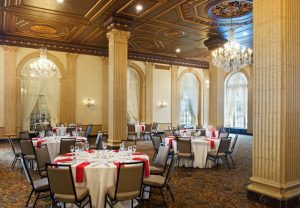 Locations
The 100th Anniversary Cocktail Reception, Marriott Syracuse Downtown, Persian Terrace, Friday, September 22, 7:00-9:00 p.m. Get directions.
The Educational sessions, tailgate lunch and keynote address, Falk College Complex at Syracuse University, Saturday, September 23, 8 a.m. – 3:00 p.m. View a map of Syracuse University campus and Falk College
Free parking will be available for the Saturday events at Syracuse University's Irving Garage located at Stadium Pl in Syracuse, NY. Please note the entrance to Irving garage is off of Stadium Pl and not Irving avenue. You can use the garage's fifth floor bridge to walk across to the Falk Complex. Get Google directions. Download written directions (PDF).
Accommodations
Accommodations can be reserved at a special group rate until September 1 at the newly restored Marriott Syracuse Downtown (formerly Hotel Syracuse) online or by calling 315.474.2424.
Rooms are also available at the Sheraton Syracuse University Hotel & Conference Center. Visit the personalized website for our event to book, modify, or cancel a reservation from September 1, 2017 to September 25, 2017.
Connect
Join the Facebook Group to connect with alumni prior to the event.

More Information
For more information about the event contact the Falk College Nutrition Science and Dietetics program: Donna Sparkes, 315.443.5573, djsparke@syr.edu
Support the Silent Auction
There are a number of ways you can show your support for the Nutrition programs at Syracuse University.  Whether or not you are attending the 100 year celebration, consider supporting by donating a gift basket or silent auction item by securing donations or providing one yourself. During the Friday, September 22 evening event, we will have a silent auction to support nutrition students' community service, research efforts, and study abroad experiences.
Basket Ideas
Date Night: Wine, wine glasses, show tickets, dinner gift certificates.

Movie night: gift cards for movies, popcorn, etc.

Spa: bubble bath, soaps, lotions, nail brush, nail polish, candles, slippers,

Go SU: SU shirts, mugs, stickers, etc.

Pizza night: New pizza stone, pizza cutter, sauce, pot holders, dough mix…

We are also happy to accept one-off items that we will use to put together baskets so if you receive a gift that isn't quite your style or something you can use, think of us!
Silent Auction Items/Ideas
Gift cards

Hotel and/or travel vouchers

Kids toys

Electronics

Sports memorabilia

New designer handbags

Jewelry
Basket and silent auction items help us raise funds to support our mission. We appreciate any contribution whether it is monetary or in the form of a basket or item to auction. See the attached letter from Tanya M. Horacek, PhD, RD for more details to help you secure donations or to make a donation yourself! Provide both the letter and the donation form when you approach a business to donate. Thank you for helping make this a successful event!

Download Donation Form