When:
April 3, 2019 @ 6:00 pm – 9:00 pm
2019-04-03T18:00:00-05:00
2019-04-03T21:00:00-05:00
Where:
The Westin, Great Lakes Ballroom
909 N Michigan Ave
Chicago, IL 60611
USA

Cost:
Adults $10 | Youth, college students, high school students: Free
Contact:
Francesco Riverso
315.443.9881
Join us for the first annual Andrew Berlin Sport Analytics Symposium. This interesting and informative discussion will offer an exploration into the power of sport analytics in all areas of the industry. The program will begin with a networking and reception hour at 6 p.m. with light refreshments, followed at 7 p.m. by an introduction from Syracuse University Sport Management Director Michael Veley and remarks from SU Trustee and Alumnus Andrew Berlin, who gifted $1 million to SU's Sport Analytics program in 2018. Berlin is the partner owner of the Chicago Cubs as well as chairman and owner of its minor league affiliate, the South Bend Cubs. The keynote address will be given by Chicago Cubs Senior Vice President of Player Development and Amateur Scouting Jason McLeod. Analytics professionals from the Chicago-area sports industry as well as Syracuse University sport analytics professors will then take part in a panel discussion and Q&A. We hope you can join us to learn about the innovative ways sport executives are turning to analytics to boost team success.
Schedule
6 p.m. Networking and pre-event reception hour
7 p.m. Andrew Berlin Sport Analytics Symposium
9 p.m. Event concludes
Keynote speaker: Jason McLeod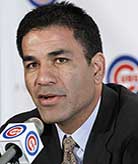 We are fortunate to welcome Jason McLeod, the Chicago Cubs' senior vice president of player development and amateur scouting, as keynote speaker for this event. McLeod began his front-office career as an intern for the San Diego Padres in 1994. He then worked as the assistant director of player development for the Padres from 1999 to 2001 and an area scout in 2002-2003. He was also the scouting director for the Boston Red Sox from 2005 to 2009.

Event Panelists
Sean Ahmed
Analyst, Research and Development, Baseball Operations, Chicago Cubs
Ahmed first joined the Chicago Cubs in 2007 as an editorial project specialist. He then worked as a senior associate editor with EMI Network before joining the Stanford University School of Medicine as a consultant. Ahmed returned to the Cubs in 2014 as an assistant in baseball operations before being promoted to his current analyst role in 2016. Ahmed graduated from the University of Chicago with a degree in economics.

Dr. Rodney Paul
Sport Analytics Professor, Syracuse University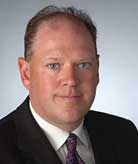 Dr. Paul is a sports economist and professor in the Department of Sport Management at the David B. Falk College of Sport and Human Dynamics. He has presented at conferences both nationally and internationally, and his work has been published in The Journal of Sports Economics, International Journal of Sport Finance, Applied Economics, Quarterly Review of Economics and Finance, Journal of Economics and Finance, among others. He has authored numerous book chapters on sport economics and business. Paul is the designer and director of the sports analytics program at Syracuse.

Dr. Shane Sanders
Sport Analytics Assistant Professor, Syracuse University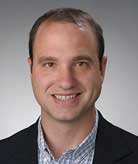 Shane Sanders is a sports economist and sport statistician with sport publications (primarily in the areas of basketball, baseball, and football) in leading field journals such as the Journal of Sport Economics, Managerial Finance, Economics Letters, Public Choice, Theory & Decision, European Journal of Political Economy, Mathematical Social Science, and Southern Economic Journal, among others. He has also contributed sport articles for media venues such as Fox Sports, The Hardball Times, and Nylon Calculus. Sanders' work on competitive balance in Major League Baseball was cited in a U.S. Supreme Court sport anti-trust case and in national media venues. Sanders is Associate Editor of the Academy of Economics & Finance Journal. Sanders is advisor for SU's Basketball Analytics Club, Basketball Club Team, and Sport Analytics Learning Community.

Dr. Robby Sikka
Mayo Clinic Professor, Associate Director of Data Analytics for Sports Medicine
Dr. Sikka has been involved with sports medicine research for the last decade, working with high school, college, and professional teams. He enjoys working with athletes of all ages and teams to develop unique strategies for injury prevention, rehabilitation, and pain management. He's the CEO and Founder of Sports Medicine Analytics Research Team; the lead clinical research scientist at TRIA Orthopaedic Center in Minnesota; the Associate Director of Data Analytics at the Mayo Clinic; and an anesthesiologist at Anesthesia Management Solutions. Sikka has partnered with professional teams in the National Football League and the National Basketball Association to offer cutting-edge data analytic support and research.

Hart Zwingelberg
Manager, Business Intelligence, Chicago Fire Soccer Club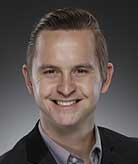 Zwingelberg leads the strategic development and execution of Chicago Fire Soccer Club's data strategy, inclusive of data governance, acquisition, architecture, storage, analytics, and operationalization. His focus is on combining research, analytics, data science, and marketing practices to drive organizational value and strategic data-driven decision making across the organization. His latest endeavors have led to enhancements in season ticket holder lifetime valuation and corporate partner acquisition efforts. He holds a Bachelor of Science in Economics and Mathematics from Furman University and is pursuing his Master of Science in Data Analytics.