When:
October 24, 2018 @ 12:00 pm – 1:15 pm
2018-10-24T12:00:00-04:00
2018-10-24T13:15:00-04:00
Where:
335 White Hall in the Falk Complex
150 Crouse Dr
Syracuse, NY 13244
USA

Contact:
Katie Gratien
315-443-5929
Research Colloquium
Big Data and Social Policy:
Current and Future Developments
Wednesday, October 24, 12:00 p.m. – 1:15 p.m.
White Hall, Room 335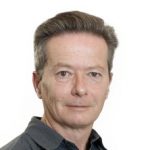 Dr. Philip Gillingham is prolific researcher of social work practice based at the University of Queensland in Brisbane, Australia. He was awarded the prestigious Discovery Early Career Research Award and Future Fellowship by the Australian Research Council. His research investigates technological developments in social welfare agencies and their impacts on social work practice. He is an expert in the field of child welfare and protection. Dr. Gillingham has also practiced social work for 16 years in a wide range of settings in both England and Australia.
Abstract: Both government and non-government social welfare agencies around the world have been collecting data about service users and service delivery in electronic information systems for many years, as have other government agencies such as health, education and criminal justice. New methods to combine these datasets and to analyze large amounts of data have emerged in recent years and been labelled big data. Following developments in health, big data approaches are being applied to the data from the social welfare sector but thus far, there has been only limited success and some expensive mistakes. Drawing from his extensive research experience and knowledge, Dr Gillingham will explain what big data is, how it works and explore recent developments in how the approach has been applied around the world in the social welfare sector. He will also identify key areas for research and the challenges for the future development of big data in the sector.
Catered lunch served during presentation.
If you require accommodations, please contact Katie Gratien at 315-443-5929 or kgratien@syr.edu by October 14, 2018.
RSVP by October 14, 2018 to Katie Gratien at kgratien@syr.edu or call 315-443-5929, Falk College Research Center, 414 MacNaughton Hall.