When:
2018-11-09T00:00:00-05:00
2018-11-10T00:00:00-05:00
Where:
Falk College, Room 440
150 Crouse Dr
Syracuse, NY 13244
USA

On November 9, the Falk College Department of Sport Management will host its second annual SPM 205 2.0 – SPM Alumni in #SportsBiz [Now We're the Pros] professional development and networking event for alumni and current sport management (SPM), sport analytics (SAL), and sport venue and event management (SVEM) students.
12:00 p.m. Welcome luncheon for SPM alumni hosted by Michael and Kate Veley
1:00 p.m. Keynote Speaker, Mike Duda, Co-Founder/Managing Partner of Bullish Inc.
2:00 p.m. Breakout panel sessions
3:30 p.m. Networking hour
7:00 p.m. 'Cuse vs. Louisville in the Carrier Dome
View photos from last year's event on Facebook.
About the Keynote Speaker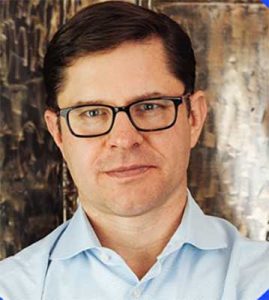 Mike Duda, Co-Founder/Managing Partner of Bullish Inc.
Michael Duda is the co-founder and managing partner of Bullish Inc., a marketing ​and consumer investment-driven investment company. Duda has spent 25 years in the world of Madison Avenue, including 13 at Deutsch Inc. as partner and chief corporate strategy officer.
​Bullish develops marketing strategies for established firms such as Anheuser-Busch InBev, PepsiCo, GNC, GoDaddy and Under Armour and advises its investments, which include Casper, Harry's, Peloton, Birchbox and Warby Parker.
Duda is a graduate of St. John Fisher College and is on the Board of Directors of the 119-year old Advertising Club of New York City and Spark Motion. When not spending time with his wife and three sons in Connecticut, he can be found arguing with referees at a sporting event.
Parking on Campus
The public lot closest to Falk College is Irving Garage. Please contact Nicole Imbrogno nfimbrog@syr.edu if you need any assistance parking on campus. Ride sharing services such as Uber and Lyft are available in the Syracuse area.
Hotel Accommodations 
A room block is available on a first-come, first-serve basis at the SU Sheraton, 801 University Ave, Syracuse, NY 13210, (315) 475-3000. Contact Nicole Imbrogno nfimbrog@syr.edu for room block pricing and information.
Other local hotels:
Genesee Grande, 1060 E Genesee St, Syracuse, NY 13210 | (315) 476-4212
Parkview Hotel, 713 E Genesee St, Syracuse, NY 13210 | (800) 365-4663
Hotel Skylar, 601 S Crouse Ave, Syracuse, NY 13210 | (315) 701-2613
Football Tickets
For questions or more information about football tickets/game day, contact Daniel Paulan (315) 443-6749 or dspaulan@syr.edu.
Arriving Early?
If you plan to arrive early on Thursday, November 8 and would like to get into a classroom to discuss your career or current role as it relates to current coursework, or if you have availability for networking with current students, please contact Nicole Imbrogno nfimbrog@syr.edu right away. She will coordinate with current professors and student groups regarding availability for all parties.
Syracuse University Alumni Association Football Tailgate vs. Louisville
Before you head to the Dome to cheer on Syracuse University vs. Louisville, get ready for the game with some delicious tailgate fare, drinks, school spirit giveaways, and a chance to snap a photo with Otto. Meet students from the David B. Falk College of Sport and Human Dynamics' sport analytics program and enjoy sports trivia while learning how factors like nutrition, travel, and sleep may influence the outcome of a game. Wear your best and brightest orange, and cheer on SU!
Friday, November 9, 2018
5:30 PM to 7:00 PM
Heroy Geology Building Lobby
Don't delay! Spots fill up fast. Register for the Alumni Association tailgate..