Kappa Omicron Nu (KON)
Kappa Omicron Nu (KON) was established in 1990 but its predecessor organizations date back to the 1920's. KON's mission is to promote "empowered leaders through scholarship, research, and leadership." Kappa Omicron Nu provides recognition, honor, preparation for leadership and lifelong opportunities for networking, personal growth, and professional growth through education and service.
As a KON member, you can participate in local and national activities to enhance your leadership and management skills while receiving recognition and honor for your hard work. You will also have access to KON scholarships, publication opportunities, and a lifelong network for personal development and professional growth. Kappa Omicron Nu membership identifies you as a distinguished achiever with outstanding professional potential and constitutes proof of 'Superior Academic Achievement' as defined by the U.S. Office of Personnel Management. By accepting an invitation to membership, you join over 150,000 outstanding local, national, and international peers who look to Kappa Omicron Nu in promoting lifelong excellence and leadership for the professions of the human sciences. To accomplish this mission, Syracuse University's chapter of Kappa Omicron Nu – Omicron Alpha Iota shall seek to:
promote scholarship and encourage intellectual development,
promote research and foster the spirit of inquiry,
confer distinction for high achievement,
promote leadership development,
stimulate student and faculty dialogue,
enrich the intellectual environment of higher education institutions,
encourage high standards of practice and ethical behavior, and
promote attitudes of professional responsibility for the public good.
Kappa Omicron Nu proudly maintains honor society certification through the Association of College Honor Societies. Please visit Kappa Omicron Nu website for additional information.
HDFS KON Advisor – Colleen Baish Cameron: cabaish@syr.edu
Leadership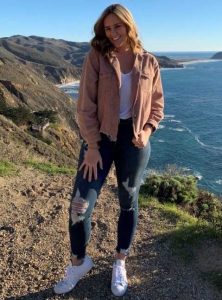 President: Alyssa Bethea
My name is Alyssa Bethea and I am the President of Kappa Omicron Nu. I am a senior from Carmel, California. I am majoring in HDFS with a minor in Psychology. I just took the GRE and plan on going to graduate school for School Psychology. Wish me luck! I am very excited to be your president and look forward to expanding Kappa Omicron Nu's presence. Our board is working very hard to create some great events and I cannot wait to share their ideas with you!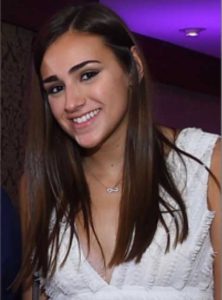 Vice President: Emily Rispoli
Hi everyone! My name is Emily Rispoli and I was elected to be Kappa Omicron Nu's new Vice President! I am a junior from Long Island, NY with a dual major in Psychology and Human Development and Family Studies. I plan on going to graduate school after graduating from Syracuse, and hopefully scoring my dream job as a child psychologist. Next semester I will be going abroad to Florence to see where my family originated from and to have a life-changing experience. I was inducted into Kappa Omicron Nu last semester and as Vice President, I hope to bring a bigger presence of the society into Falk College. I look forward to showing everyone my ideas and our society helping Falk students better their college careers. Thank you!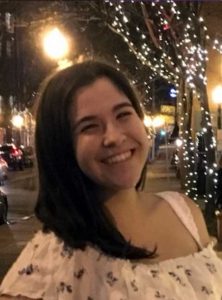 Secretary: Ashlyn Friedberg
Hi! My name is Ashlyn and I am an upcoming senior in Falk. I am studying Human Development and Family Science. After I graduate, I plan on attending graduate school and then pursue my PhD in Educational Leadership and Policy.
Currently, I am the secretary of Kappa Omicron Nu. The KON board works together to think of new ways we can make our community stronger. I'm excited to get to know you all as well as hear your thoughts on what we can do to make the HDFS community closer!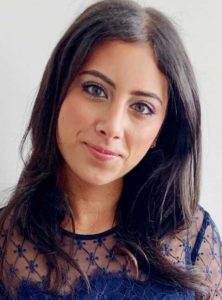 Treasurer: Rachel Pourmoradi
Hi everyone! My name is Rachel Pourmoradi and I am from Great Neck, New York. I am currently a Junior majoring In HDFS with a minor in Mindfulness and Contemplative Studies, and I recently became the Treasurer of our chapter of Kappa Omicron Nu. I look forward to working with our executive committee to plan new initiatives and events that are beneficial to the students in Falk College. Our general goals are to give students resources and guidance to help in career planning and create more of a community feeling among Falk students. If you would like to share any of your ideas or you have any questions, feel free to contact either myself or another one of the board members!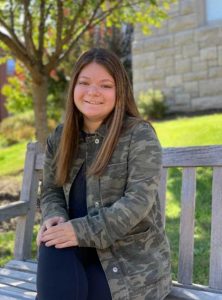 Special Event/Social Media Coordinator: Nicole Blitzer
Hello everyone! My name is Nicole Blitzer from Weston, CT with a major in HDFS and a minor in Communication and Rhetorical Studies. I am head of the Special Events Operations and in charge of all social media accounts on the KON executive board! As the special events and social media coordinator, I hope to expand our outreach on the Syracuse campus and the greater Syracuse area. I cannot wait to see what this semester and year have in store for KON!