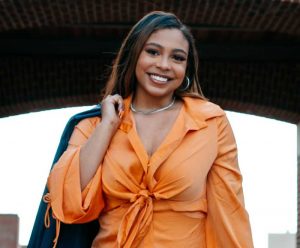 In the Spring 2021 semester, I completed my senior Capstone with Grit Player Services as a Social Media Marketing intern.
Grit Player Services was founded in 2020 by Jake Miller and Syracuse University Sport Management graduate David Jaffin '18, as a social media agency for athletes. Grit acts as an advocate, providing athletes support in personal brand-building via digital media and business development.
A benefit of completing my Capstone with a start-up company was that I got to experience all aspects of the company. Every day, my tasks were different. I researched influencers, pulled highlights from our clients' podcasts, and even got to work on the recruiting of future athletes.
Due to the COVID-19 pandemic, all Grit Player Services employees work virtually, which allowed me to complete my Capstone from SU's campus. Having a remote Capstone taught me about time management and completing tasks without being monitored. It also introduced me to new ways to connect with team members, including one-on-one calls that took the place of talking with people in person at the office. These calls helped me feel more comfortable during the internship and connecting with my colleagues as more than just a name on a screen.
My senior Capstone with Grit Player Services taught me so much about working in the sport industry. I am honored to have been offered a part-time position with Grit as a Growth Specialist in their sales department focusing on the recruitment of athletes.