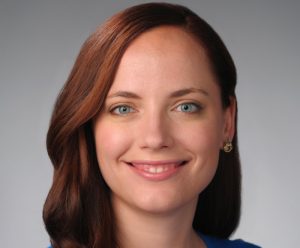 Brittany Kmush, Ph.D., received a 2018 Thesis Research Publication Award from Johns Hopkins Bloomberg School of Public Health, Department of International Health for her dissertation entitled, "Risk factors for antibody loss after Hepatitis E virus natural infection and vaccination." Dr. Kmush received both a Ph.D. and a master of science in infectious disease epidemiology from Johns Hopkins University's Bloomberg School of Public Health. She holds a bachelor of science in biochemistry from the University of Rochester.
Dr. Kmush is an assistant professor in Falk College's Department of Public Health at Syracuse University. Her areas of specialization include epidemiology, global health, infectious diseases, vaccines, nutrition, immunology and environmental exposures particularly within the context of risks for infectious diseases, and Hepatitis E virus.
In addition to a series of graduate research assistantships at Johns Hopkins, Dr. Kmush was a student investigator at the Centre for Child and Adolescent Health, Dhaka, Bangladesh and the National Institute for Diagnosis and Vaccine Development in Infectious Diseases, School of Public Health, Xiamen University, Xiamen, China where she Implemented a study examining the persistence of antibodies after hepatitis E virus infection. Her professional portfolio includes participation on numerous research grants, including an award from the Bill and Melinda Gates Foundation where she was a student investigator on the project, "Determinants of Immunological Persistence of Hepatitis E Virus Antibodies." The purpose of the study was to determine antibody persistence after Hepatitis e virus and vaccination in South Asia.