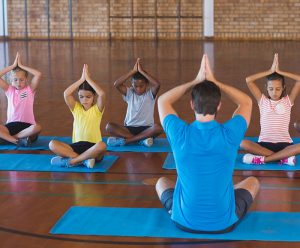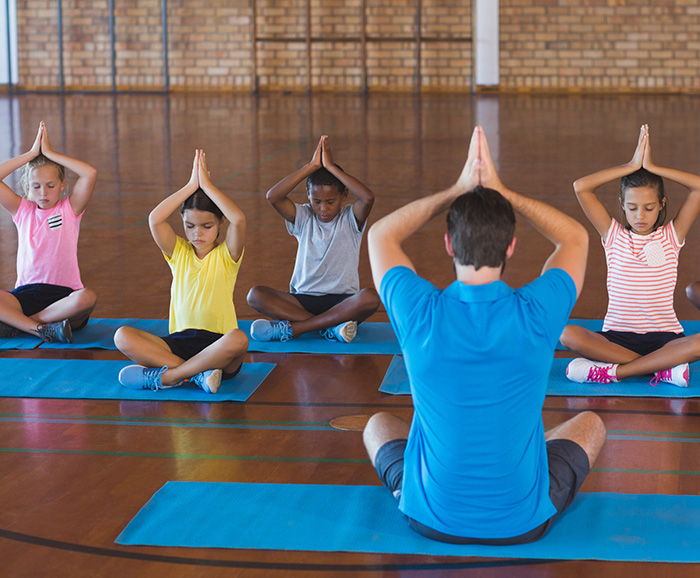 Falk College and its Department of Human Development and Family Science, the Syracuse University Humanities Center, Hendricks Chapel, Contemplative Collaborative and the Department of Communication and Rhetorical Studies hosted "Mindfulness Interventions to Reduce Stress and Foster Resilience in Children Across Diverse Communities" with Andres Gonzalez, co-founder and marketing director for the Holistic Life Foundation, Inc. in Baltimore, MD.
The May 4 event, free and open to the public, highlighted the organization's work in utilizing school-based mindfulness interventions with children and described the effectiveness of school-based mindfulness interventions with inner-city populations, highlighting the cultivation of spaces for wellness and healing with urban youth served by the Baltimore City Public Schools.
Gonzalez has taught yoga to diverse populations throughout the world at public and private schools and colleges, drug treatment centers, mental crisis facilities, homeless shelters, wellness centers and other global venues. He has partnered with Johns Hopkins Bloomberg School of Health and Penn State's Prevention Research Center on a stress and relaxation study and is a published author in the Journal of Children's Services.Mindfulness and contemplative practices are experiential modes of learning and self-inquiry, and include various forms of meditation, focused thought, writing, creative/performing arts and yoga. Such practices can foster greater empathy and communication skills, improve focus and attention, reduce stress and enhance creativity and general well-being. Given these advantages, these skills are of growing interest to researchers and practitioners from diverse fields, including those working with children and youth as these practices contribute to an individual's growth across multiple developmental domains.
According to Falk College Department of Human Development and Family Science Professor Matthew Mulvaney, one of the event's organizers, Contemplative Collaborative researchers conducting school-based research in Syracuse will integrate site visits with Gonzalez to local schools, providing further linkages between Syracuse University and the Syracuse City School District. Syracuse University's Contemplative Collaborative bridges student life and academic life through a community of faculty, staff, administrators and students with shared interests in mindfulness and contemplative practices that embody engaged learning, a mindful academy, and compassionate society.  This community is comprised of more than 140 members representing diverse disciplines and offices across the University.