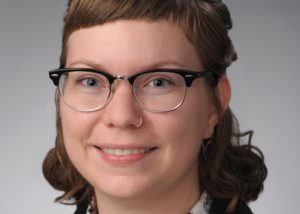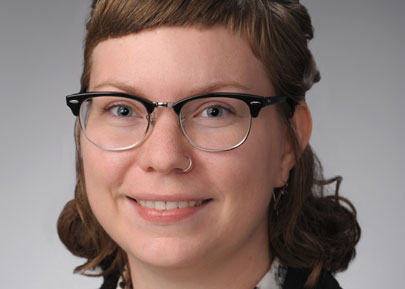 Program will celebrate food, music, dance of locally resettled refugees
By Rob Enslin
Syracuse Symposium continues its yearlong theme of "Belonging" with a celebration of multicultural food, music and dance.
On Saturday, Dec. 2, Syracuse students, along with locally resettled refugees and immigrants, will present "Music and Food in Multicultural Syracuse: Performing New American Traditions" from 6-8:30 p.m. in Falk College.
Free and open to the public, the event is a collaboration among the Department of Art and Music Histories in the College of Arts and Sciences (A&S); the Food Studies Program in Falk College; and With Love, a teaching restaurant and business incubator on Syracuse's North Side, operated by Onondaga Community College.
Co-organizer Sydney Hutchinson says the program will highlight an eclectic mix of music and dance traditions, followed by a cuisine reception.
"Our students have spent the entire semester interviewing refugee musicians, artists and chefs, documenting their unique traditions," says Hutchinson, associate professor of music history and cultures in A&S. "Special emphasis has been on Burma, [a sovereign state in Southeast Asia], which also is the culinary theme of With Love."
The evening will begin with a program of music and dance from 6-7:30 p.m. in Grant Auditorium. Performers include Burundian dancer Beatrice Muradi, Karen and Matupi Chin dancers of Burma, Congolese musicians Immaculee Kandathe and Olivier Byinshi, Syrian oudist Ahmad Alkhlef and dabke dancers from the Saint Elias Orthodox Christian Church in Syracuse.
A reception will follow in Wildhack Lounge, featuring hors d'oeuvres from Burma and a slideshow of images documenting student work from throughout the semester.
Hutchinson says the decision to focus on Burma was "easy," since the country accounts for more than a quarter of all resettled refugees in Central New York. "Burma is home to many different ethnic groups who speak a multitude of languages, and engage in markedly different music, dance and religious traditions," she explains.
According to the New York State Office of Temporary and Disability Assistance, Onondaga County has received more than 9,500 refugees since 2007, the greatest number of whom are from Burma.
Slightly smaller than Texas, Burma borders India and Bangladesh to the west, Thailand and Laos to the east and China to the north.
One of the highlights of the semester has been a cooking lab with Nancy Aye, a Burmese chef at With Love, who has helped students prepare food for the reception.
Hutchinson and co-organizer Elissa Johnson credit Adam Sudmann, With Love's program manager, for facilitating such experiences. "The beneficiaries are not only students, but also refugees, immigrants and low-income citizens," Hutchinson says.
"Our students have been able to explore Burma's cultural foodways, as well as its political and social histories," says Johnson, who teaches "Food, Identity and Power" (FST 204) in Falk. "For many, it has been an eye-opening experience, absorbing Burmese traditions and learning about some of the issues that refugees and immigrants face in Central New York."
In addition to Burma, students have spent the semester learning about the food and cultures of other countries, including Syria, the Democratic Republic of the Congo, Burundi, Bhutan, Afghanistan, Pakistan, Ethiopia and Puerto Rico.
"This project is an excellent opportunity to draw connections between performances—in the traditional sense, through dance and music—and through the performance of cultural foodways," says Johnson, also a Falk internship placement coordinator. "We don't always acknowledge food and cooking as a cultural art form that it is, and this collaboration certainly highlights all three."
In October, Hutchinson's students presented refugee music traditions and documented traditional food cultures at the 2017 Convening of the Welcoming Economies Global Network in Syracuse. "It was a special opportunity to collaborate with an organization dedicated to promoting the contributions of immigrant-entrepreneurs in Rust Belt cities," she says.
Organized and presented by the Humanities Center, Syracuse Symposium is a public humanities series that revolves around an annual theme. Programs include lectures, workshops, performances, exhibits, films and readings. Located in the Tolley Humanities Building, the Humanities Center serves the campus community by cultivating diverse forms of scholarship, sponsoring a broad range of programming and partnerships and addressing enduring questions and pressing social issues.