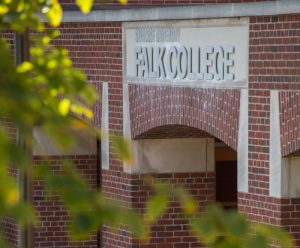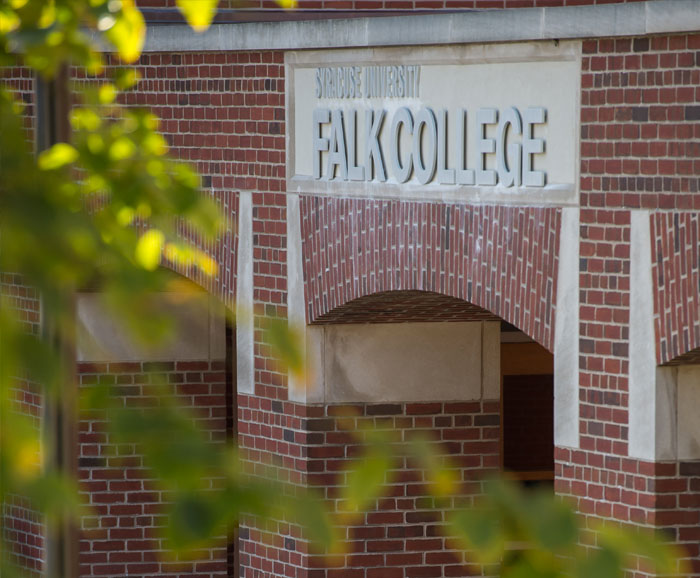 Falk College's newest public health faculty, Bryce Hruska, Bhavneet Walia, and Najah Zaaeed, bring a variety of research interests and specializations to the program, including stress, health economics, and
Bryce Hruska, Ph.D. is an assistant professor in the public health program where he has served as a research assistant professor, postdoctoral researcher, and project manager. He specializes in traumatic events, posttraumatic stress disorder (PTSD), stress and health, occupational stress, recovery experiences, and quantitative methods.
Hruska's research focuses on better understanding how psychological stress "gets under the skin" to impact physical health. Since coming to Falk College, his work has primarily consisted of overseeing the operations of two research projects: "Environmental Toxicants, Race, and Cardiovascular Disease Risk in Children" and "The Psychosocial and Physiological Consequences of Taking and Not Taking Time Off from Work." He has most recently published in the Journal of Substance Abuse Treatment, Headache: The Journal of Head and Face Pain, as well as Environmental Research, Psychology of Addictive Behaviors, and Social Science and Medicine, among others.
Bhavneet Walia, Ph.D., an assistant professor, joined Syracuse University in 2015 from Western Illinois University where she was an associate professor of decision sciences and founding director of the business analytics post-baccalaureate certificate program. Her fields of specialization include health economics and health econometrics.
Walia's present research efforts are focused in three areas: early child health interventions and cognitive development; mortality and behavioral effects of chronic traumatic encephalopathy and related neurodegenerative diseases; and markets for health care in the United States. Her research and scholarship include 14 peer-reviewed journal articles that have appeared in leading journals of applied economics, health policy, and environmental policy: the American Journal of Economics & Sociology, the Journal of Economic Education, and the Southern Economic Journal, and two in Renewable Agriculture & Food Systems, Economics Letters.
Najah Zaaeed, Dr.PH. is an assistant teaching professor in the public health program. Since 2016, Zaaeed has taught as an adjunct professor in public health at Syracuse University and at SUNY Oswego. She specializes in global health and mental health, health education and promotion, social media and health outcomes, addiction and wellness, gerontology, disability studies, maternal and child health, and refugee health and social service needs
Zaaeed's research interests are in aging with intellectual and developmental disabilities, maternal and child health, effectiveness of ecological models for health awareness at global levels, and refugee health. Zaaeed authored a chapter in the book Refugee Education: International Perspectives from Higher Education and NGOs. She is also published in the International Journal of Physical Medicine and Rehabilitation and the Journal of Refugee and Global Health and has presented at the North American Refugees Health Conference.
Learn more about public health academic programs
Learn about Falk College faculty