Falk College Faculty Editors
Mary Graham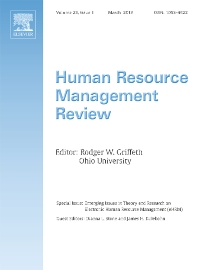 Professor, Sport Management
Associate Editor, Human Resource Management Review
The Human Resource Management Review is a quarterly journal devoted to the publication of scholarly conceptual/theoretical articles pertaining to human resource management and allied fields (e.g. organizational behavior, industrial/organizational psychology, labor relations). Its purpose is to provide a forum for ideas that will stimulate and lead to empirical research, as well as for the critical examination of existing concepts, models, and frameworks. Subject areas considered appropriate include, but are not limited to, personnel selection, compensation, performance appraisal, attraction and retention, training and development, human resource applications of computer technology, and human resource planning.
Jaipaul Roopnarine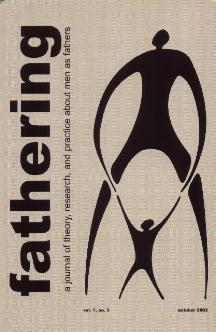 Reilly Professor of Child & Family Studies
Editor, Fathering_Journal of Theory, Research & Practice About Men as Fathers
Fathering is a multidisciplinary peer-reviewed journal about fathers and families, with an audience that includes researchers, practitioners, teachers and students who study intersections of men's lives and parenting. the journal invites submissions of scholarly articles about fathers and families as well as about practice and outreach with fathers. The journal publishes original empirical (quantitative and/or qualitative) and theoretical papers as well as practice-oriented articles and analytic literature reviews. The journal considers scholarly submissions especially in the disciplines of psychology, human development, family studies, sociology, social work, demography, anthropology, and social history.
Rick Welsh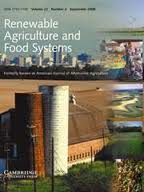 Professor, Food Studies
Editor-in-Chief, Renewable Agriculture and Food Systems
Renewable Agriculture and Food Systems (formerly known as American Journal of Alternative Agriculture) is a multi-disciplinary journal which focuses on the science that underpins economically, environmentally, and socially sustainable approaches to agriculture and food production. The journal publishes original research and review articles on the economic, ecological, and environmental impacts of agriculture; the effective use of renewable resources and biodiversity in agro-ecosystems; and the technological and sociological implications of sustainable food systems. It also contains a discussion forum, which presents lively discussions on new and provocative topics.