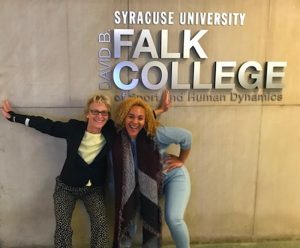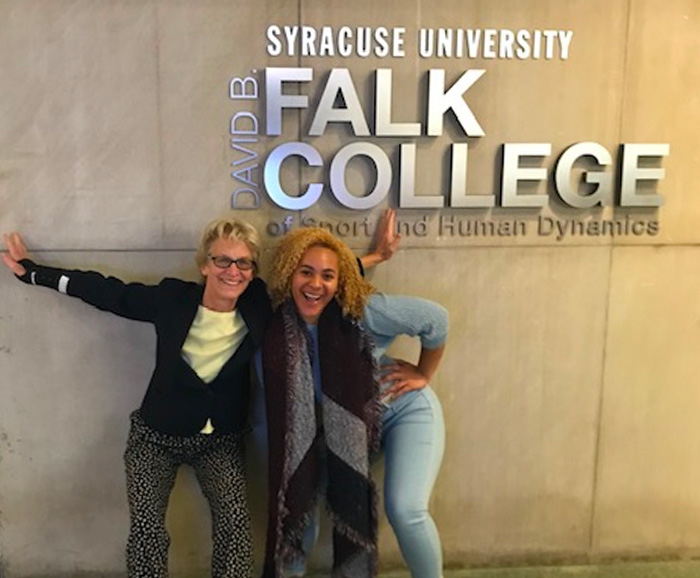 From St. Paul, Minnesota, Syracuse University senior Bea Fry '20 is a food studies and international relations double major in Falk College and the Maxwell School with a minor in Spanish. Their interests lie at the intersection of food and social justice.
"I am passionate about exploring the lived experiences of queer people of color, and especially the complicity of larger institutions and governments in the marginalization of these groups," they say.
Fry is conducting a research project titled "Body Politics," which explores human rights violations, and right to food violations in particular, for transgender youth of color in Syracuse, New York. "I am partnering with the Q Center of Central New York to directly engage with these transgender populations in Syracuse," Fry says.
The food studies program at Syracuse University's Falk College focuses on issues surrounding food justice, urban food systems, international trade, labor in the food systems, human rights, science, technology, culinary expertise and food enterprise management.
Fry is working with professor Anni Bellows. Under her mentorship, Fry contributed to a joint submission to the May 2020 United Nations Universal Periodic Review of the United States of America, titled "The Human Right to Food in the Context of Political Participation, Equality and Nondiscrimination." In addition to the Falk College food studies program, other joint contributors on the submission included WhyHunger, FIAN International, the Human Rights Clinic at the University of Miami School of Law, among others.
As a Syracuse Office of Undergraduate Research and Creative Engagement (SOURCE) grant recipient, Fry presented their work at the Music and Message program in Hendricks Chapel on October 2. The SOURCE provides expanded funding opportunities and support for diverse undergraduate engagement in faculty-guided scholarly research and creative inquiry across all disciplines and programs at Syracuse University. SOURCE grant recipients will present at the SOURCE Orange Talks and Poster Session on November 15 in Bird Library.
"When I'm not pouring over my research materials, you can find me knitting in the LBGT Resource Center, practicing my yoga inversions, or eating free food around campus!" Fry will study abroad in Chile this spring.