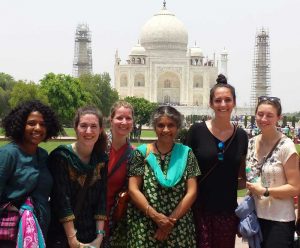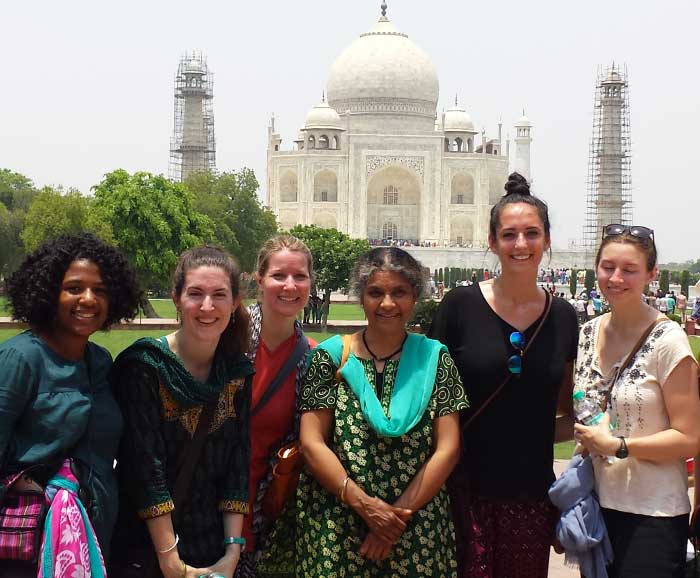 "There is no textbook, magazine or movie that could accurately depict the amazing food, markets, and people you will encounter."
Those are the words assistant teaching professor of nutrition, Chaya Charles, used to describe the immersion component of the course, "South Asia: Family, Food, Culture and Healthcare Systems (NSD/HFS/SAS 400/600).
This three-credit course focuses on developing cultural competency skills through awareness, didactics and experiential learning by means of the immersion experience.
It is offered during the Fall 2019 semester online and is open to undergraduates and graduate students. A cultural immersion trip to India follows as part of the course, December 31, 2019 to January 11, 2020, with visits to New Delhi, Mumbai and Chennai.
The cultural immersion component includes interactions with local professionals, communities, and families, as well as observational and experiential learning within healthcare and food systems. "I had the great fortune of joining the students and faculty on their trip to India, and I would describe the experience as nothing short of life changing. To be immersed in such a diverse and rich culture, full of tradition and history, exceeded all of my expectations," adds Charles.
Senior food studies and psychology major Phoebe Bennett describes this course and her travel to India as an opportunity to experience food as a form of community. "From participating in making roti during temple feeding and having multiple families serve home-cooked meals to picking fresh vegetables from a garden belonging to a linage of gods, I felt that food connected us no matter our culture differences," says Bennett.
"Everyday I kept saying this is my favorite day because truly I was experiencing things I probably will never get to experience again."
This course counts for NSD 555 for Nutrition majors and has limited capacity. Students should apply through Syracuse University Study Abroad. For more information, contact Professor Sudha Raj at sraj@syr.edu. The registration deadline is May 8.