Falk College's Department of Sport Management Emerging Leaders Council (ELC) will launch a virtual professional development series for young professionals July 15, 2020 called The Juice.
The Juice livestream is dedicated to supporting, promoting, and encouraging professional development and social interaction among young professionals in the sports and entertainment industry. Experienced professionals will engage in dialogue, offer guidance in professional development, and answer questions submitted by the students through a weekly live webinar series.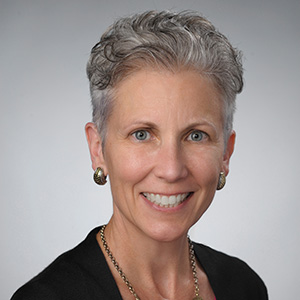 The first Zoom webinar session is slated for
2 p.m. (EST) Wednesday, July 15
and is entitled "
The Importance of Diversity and Inclusion in the Workplace
." This event, moderated by Professor of Sport Management,
Dr. Mary Graham
, will address how and why diversity is important, challenges companies and professionals encounter throughout their careers, success stories, and ideas for how every person can help foster a more inclusive work environment. Featured panelists will share their strategies and successes building and working with diverse teams as well as highlight the positive impact diversity and inclusion can have on a corporate culture, business success, and a company's bottom line.
Hear from licensed clinical psychologist and Syracuse University Falk College alumna Dr. Tasha Brown '10, as well as Spelman College Assistant Professor Dr. Danielle Dickens, whose research includes identity negotiation, stereotyping, and prejudice in the workplace. Dr. Brown and Dr. Dickens will be joined by WarnerMedia Executive Director Josette Sprott and sport and entertainment professional Orestes Hernandez.
The Syracuse University ELC exists as a core group of the Sport Management Department's most committed and influential young alumni that are focused on providing guidance in various ways to current Sport Management, Sport Analytics, and Sport Venue and Event Management students.
Presenters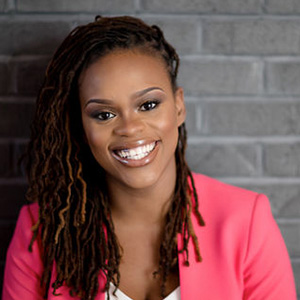 Dr. Tasha M. Brown, Ph.D.
Dr. Brown graduated from Syracuse University in 2010 with a Bachelor of Science in Child and Family Studies and Psychology, and a minor in African American Studies. In 2013, she received her Master of Arts from DePaul University in Clinical Psychology. She completed a Doctor of Philosophy in clinical psychology in 2016 from DePaul University and her Predoctoral Internship and Postdoctoral Fellowship at the University of Miami's Miller School of Medicine. She is a licensed clinical psychologist at NewYork-Presbyterian Hospital and is a faculty member at Columbia University Medical Center, where she serves as an instructor in the Department of Psychiatry.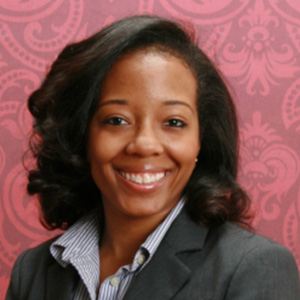 Dr. Danielle Dickens, Ph.D.
Dr. Dickens is an assistant professor at Spelman College who received a bachelor's degree in psychology from Spelman College, and master's and doctorate degrees in applied social and health psychology from Colorado State University. Her research examines how members of underrepresented groups cope with and experience discrimination. She is interested in understanding how these perceived identities affect involvement in identity shifting/negotiation across multiple contexts among Black women as well as the role of identity shifting/negotiation on Black women's psychological health and self-perception.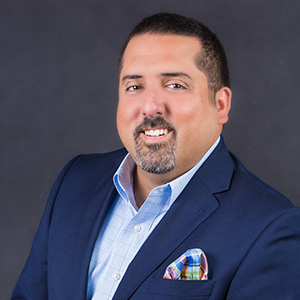 Orestes Hernandez
Hernandez is an entrepreneurial, innovative, bilingual executive with business development experience in highly competitive markets. He is a collaborative communicator focused on building relationships and promoting synergy across businesses and organizations to drive positive change. Previous business endeavors include working for the Miami Marlins, the PGA TOUR, and the Mascot Hall of Fame. Hernandez earned a Bachelor's in Business Administration and Sports Management from the University of Miami.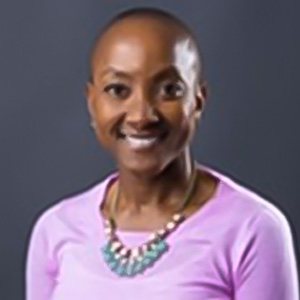 Josette Sprott
Sprott is an Executive Director at WarnerMedia, provides strategic business partnership to leaders of the WarnerBros brand to deliver employee-focused solutions to achieve strategic business initiatives and deliver results. Passionate about strong inclusive company cultures, Sprott thrives on understanding and evaluating the business needs to develop, execute, and champion people strategies that have a direct impact on the employee experience.
Upcoming Events
Future topics in the professional development series include:
Personal Brand Development and Selling Yourself
A Player's Perspective: From Professional Athlete to Business Professional
Emerging Trends and Categories in Sport/Entertainment
Navigating Internships: Finding and Landing the Job
Starting Your Own Business