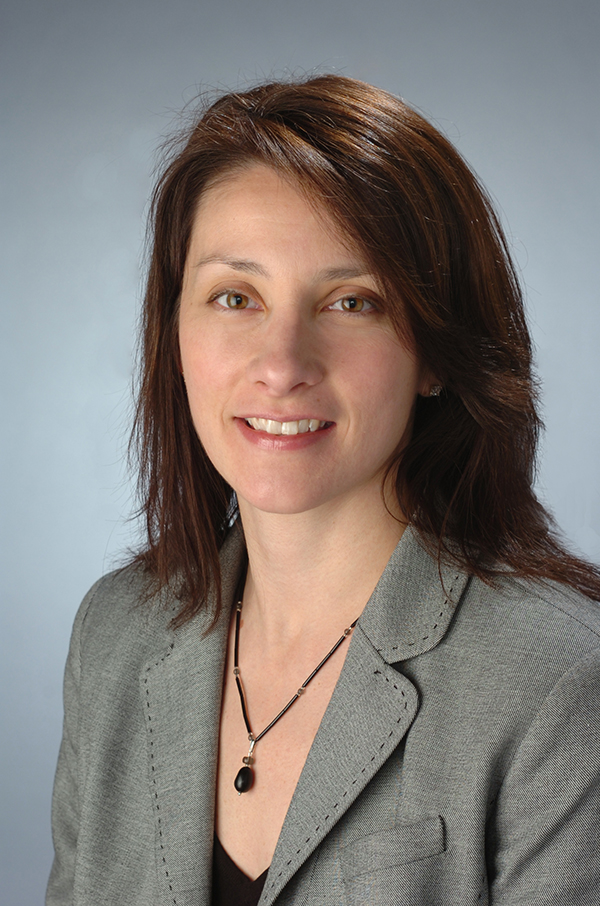 Sometimes we need extra support to manage the more difficult challenges in life, including challenges in our family relationships. A trained couple and family therapist can make an enormous difference in keeping these important connections healthy and strong for life.
Falk College professor Tracey Reichert Schimpff, M.A., Ph.D., LMFT, teaches supervision in marriage and family therapy for doctoral students and practicum courses for the master's program. She served as director of clinical services in the Department of Marriage and Family from 2013-22 and supervisor of the Couple and Family Therapy Center in Peck Hall from 2008-13.
As a licensed marriage and family therapist, she knows firsthand the importance of these services for individuals, couples, and families. We spoke with Professor Reichert Schimpff to answer some of our questions about the benefits of couple and family therapy, and how to get help for yourself or a loved one.
1. How is couple/family therapy different than individual therapy?
Couple and family therapy is different from individual therapy in that all members are invited to attend sessions together. Every member of the family or both partners in a couple participate and contribute their perspectives. Couple and family therapists focus on relationships and other systems in which clients are located, rather than view problems as lying solely within individuals.
2. What are some common couple/family challenges that therapy could help resolve?
Some of the most common challenges that couple and family therapy can help resolve include communication problems, family or couple conflict, dealing with emotional distress or healing from loss. Family therapists may use different techniques, such as art or play materials, to connect with clients and help them better understand themselves and each other.
3. What difference does therapy make? How is seeing a therapist different than resolving relationship challenges on my own?
Therapy is a safe place to explore thoughts, feelings and life experiences. A couple and family therapist will listen carefully and work to understand your point of view, while remaining conscious of your connections with others. Although it can be difficult to understand or agree with others in your family, a couple and family therapist is trained to hold on to multiple perspectives and find ways to maintain balance.
4. When is it time to see a therapist?
It may help to seek professional assistance if you experience dissatisfaction in your relationships, have unresolved conflict or experience emotional difficulties that interfere with life. Things such as loss and hurt are part of the human experience, but discussing feelings and uncovering ways to feel better in a supportive environment can lower distress sooner. Couple and family therapists are uniquely qualified to identify issues in the family and then work to strengthen those relationships.
5. I think therapy would be right for me and my partner/family. How can I bring up therapy to my loved one(s)?
Many people think that going to therapy means there is something really wrong with them, or they believe there is a stigma associated with seeking help. Couple and family therapy provides an opportunity to enhance connections, improve satisfaction and work together toward common goals. Inviting family or partners to join you in therapy and work on the relationship may actually feel less threatening.
6. I have a loved one who is facing challenges with their partner/family and I think they may need therapy. Is it my place to suggest this?
Asking whether someone has thought about getting help is a way to express care and offer support. Relationships can be challenging and they take work! Normalizing the fact that seeing a therapist is a way to maintain health and invest in couple or family relationships may also offer encouragement.
7. This is my first time going to therapy. What should I expect?
Sometimes, first sessions involve a therapist asking for information regarding family background and presenting concerns. Therapists may also inquire about strengths and seek opinions from each person in the couple or family regarding their ideas for change. Therapists hope to create a welcoming environment where each member is seen and respected as part of the process.