The Aging, Health and Neuroscience research cluster searches for relationships between our brains, our behavior and our well-being.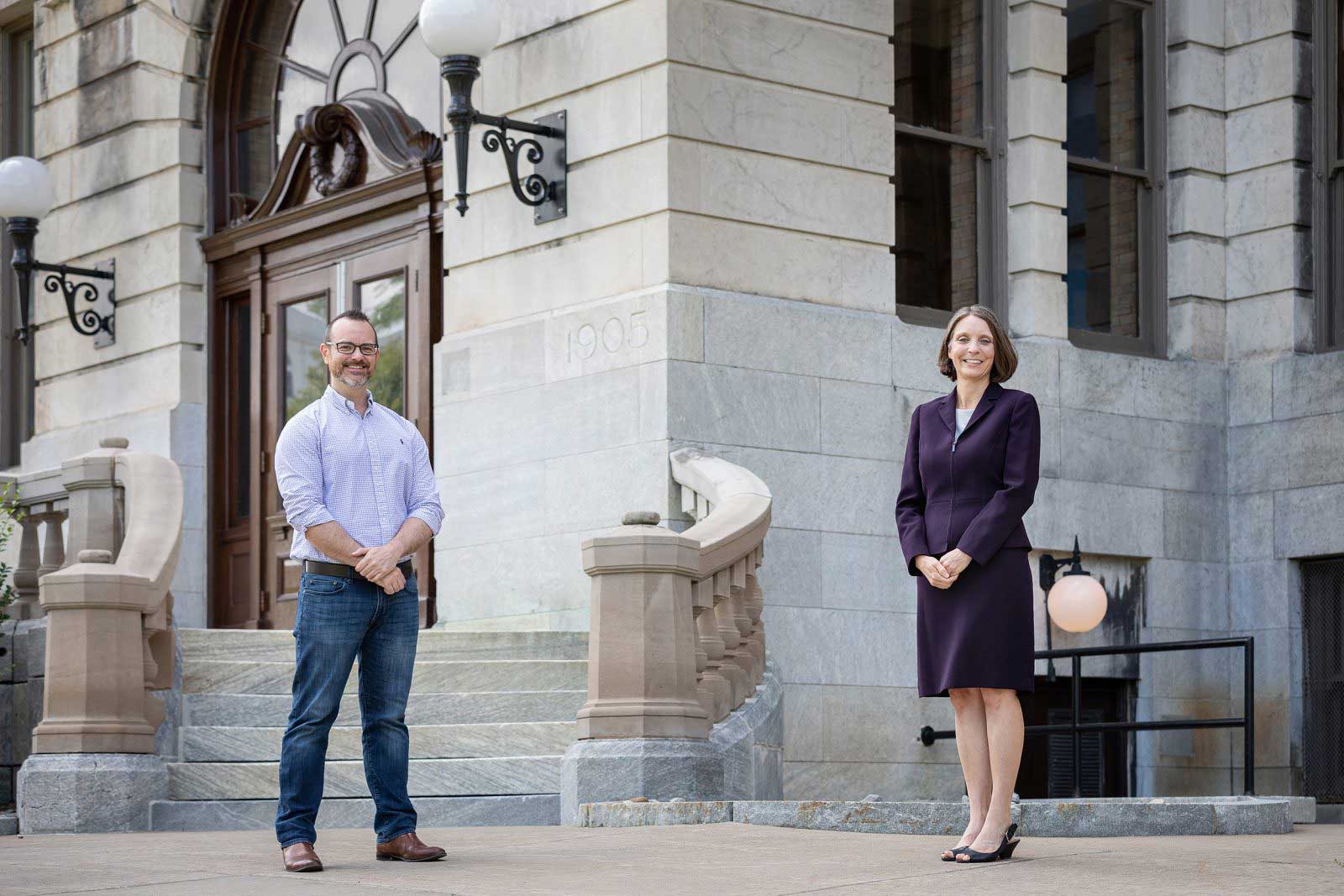 The Syracuse University research cluster initiative aims to tackle problems that lie at the intersection of multiple fields of study by encouraging the formation of groups of interdisciplinary scholars. The Aging, Health and Neuroscience cluster brings together faculty from fields such as economics, neurology, psychology, sociology and sports medicine to understand not only what leads to long lives, but healthy lives. "Types of problems with both biological components and psycho-social dimensions will really benefit from the scholarship of the Aging, Health and Neuroscience cluster," says Professor Janet Wilmoth, chair of the sociology department at the Maxwell School, director of the Syracuse University Aging Studies Institute and the cluster lead.
A Culture of Collaboration
Before the formation of the Aging, Health and Neuroscience cluster, it may have been rare for someone like Wilmoth to attend a talk on neurobiology. But the cluster initiative has "encouraged a culture of collaboration," says Wilmoth, an expert on aging. "Syracuse University is creating structural change, in which opportunities are provided for developing innovative ideas."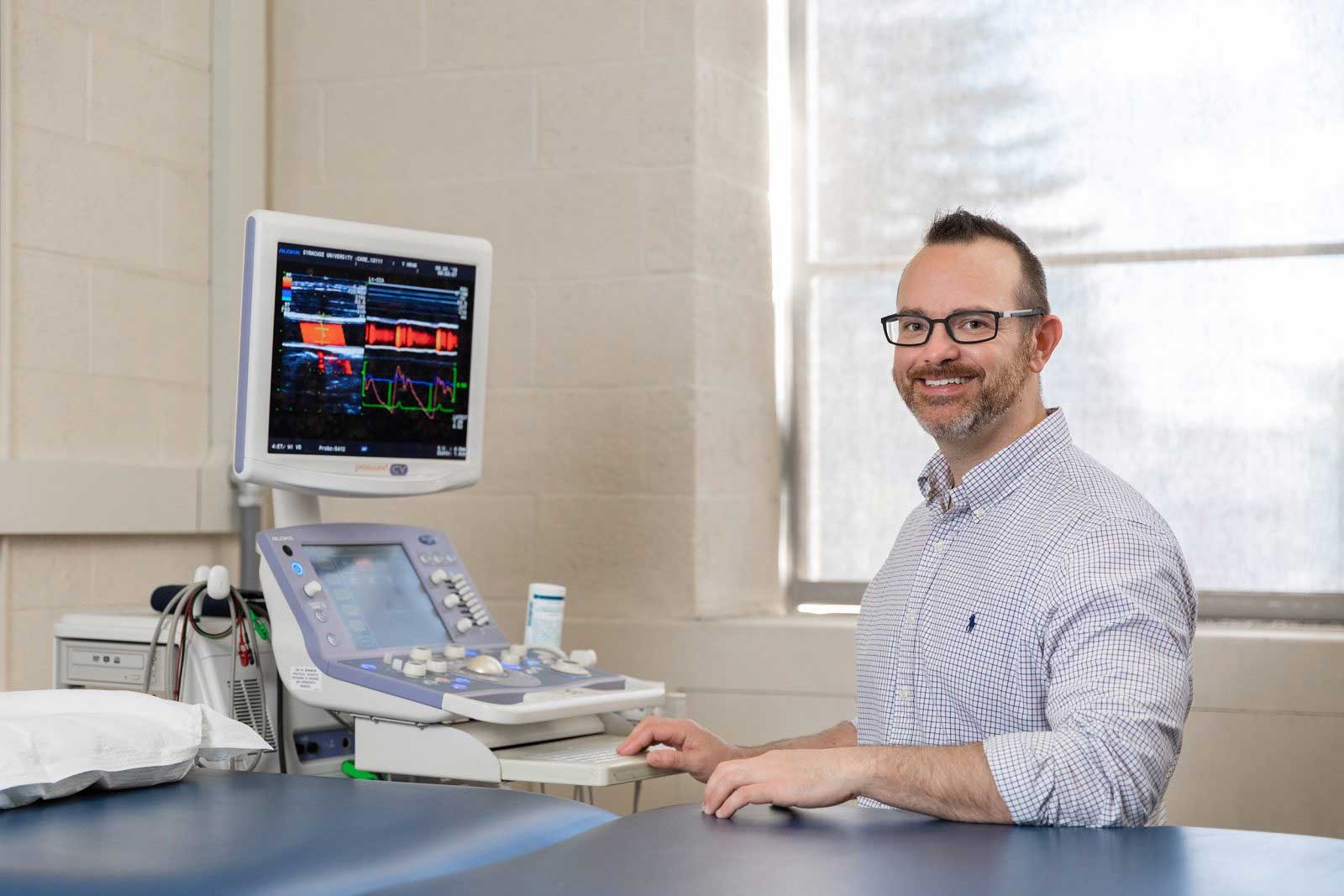 At a talk by a public health researcher, one such idea was born through a conversation between Wilmoth and Kevin Heffernan, associate professor of exercise science at Falk College, who studies vascular function. The project has since received a 2020 Collaboration for Unprecedented Success and Excellence (CUSE) grant at Syracuse, led by Heffernan with co-principal investigators Wilmoth and Andrew London, associate dean and professor of sociology in the Maxwell School.
The project plans to examine the link between vascular health and mortality across a wide range of individuals over a long period of time. Heffernan says a common idea in his field is that "we are only as old as our blood vessels," meaning the functionality of our blood vessels is a better predictor of long-term health than our actual age. "Artery age refers to the hardening of the arteries," he says. Artery stiffness can be measured, but a new model claims to be able to predict artery stiffness using only a person's age and blood pressure. Alone, this model is a powerful tool. But Wilmoth and London have "population data from over 15,000 people, over 30 years. This includes age and blood pressure, as well as things like socioeconomic status, mental health status, physical activity and diet," says Heffernan. Altogether, this enables researchers not only to study the relationship between artery stiffness, health and mortality in a large group of people, but to explore potentially critical connections between vascular health, overall physical health and social or environmental characteristics. In particular, Heffernan, Wilmoth and London point to understanding disparities in life expectancy across race and ethnicity as especially urgent.
"Now is an important time to address our mounting health inequalities and pressing social justice issues," says Wilmoth. In addition to structural challenges like "a demographic shift with the aging of the 'Baby Boom' population and related fiscal challenges with social security, there are shocking racial and ethnic disparities in health across states," she says. To solve these problems, "we need everyone from bench scientists to social scientists studying these issues," she adds.
New Points of View Lead to New Ideas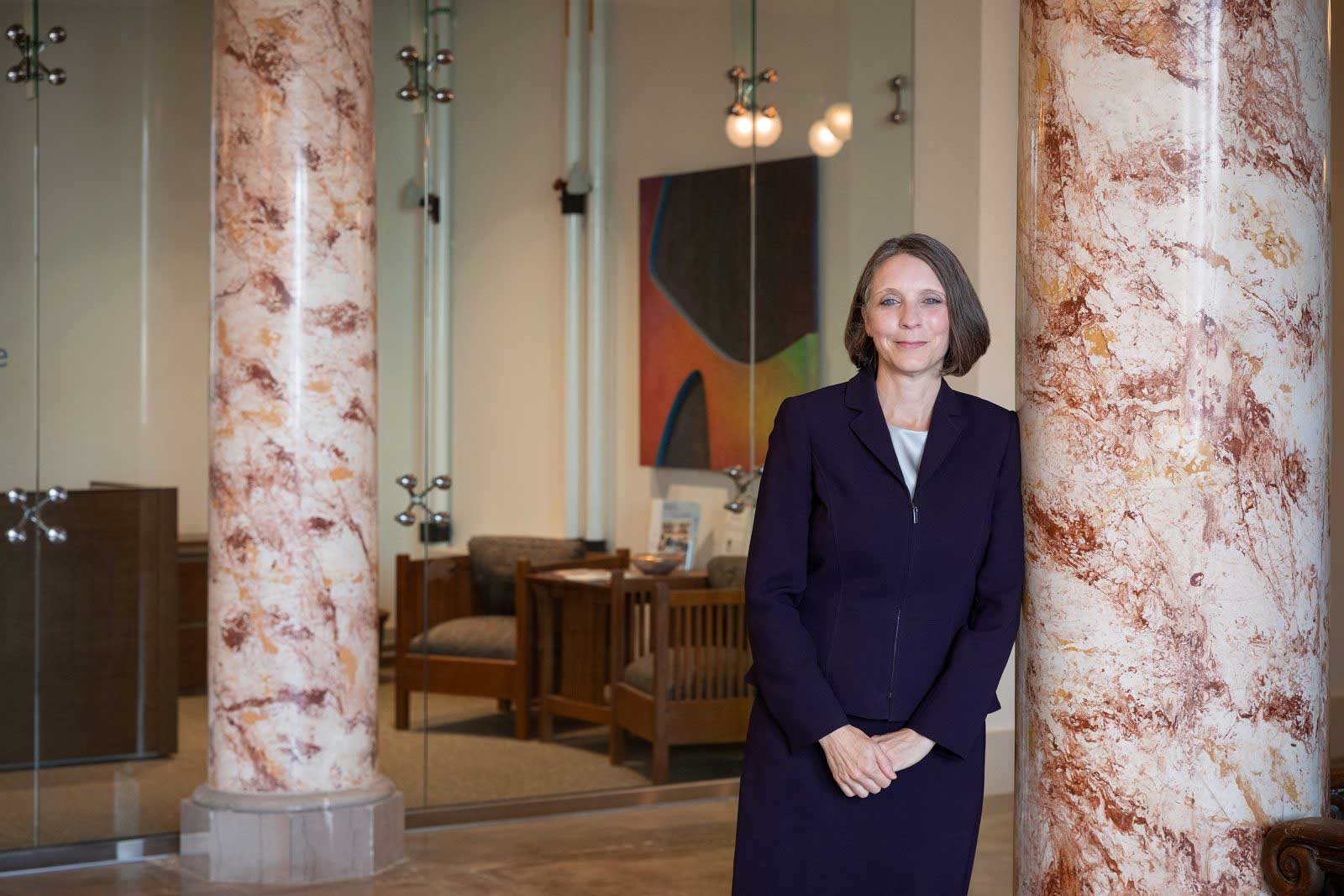 When asked if collaboration among social and physical scientists makes their work more challenging, both Wilmoth and Heffernan are adamant that it has only been beneficial. "I'm used to looking at one aspect of a problem, but Janet and Andrew always bring it back to the general population," says Heffernan. "It's a really nice balance." Collaborating across fields results in a larger skill set to apply to problems. "From Janet and Andrew's perspective, certain methods are standard, while maybe they aren't in physiology," explains Heffernan.
Being exposed to these new methods and data has inspired even more new projects at the intersection of health and sociology. As Wilmoth says, this exposure "generates a new appreciation for the work others are doing, as well as new ideas." For example, Heffernan recently received a Lerner Faculty Fellows grant to pursue the connection between artery health and the racial disparities observed in COVID-19-related health problems and death.
We are living in an exceptional moment, in which we are grappling with shortcomings in our health care, social and justice systems. At the same time, the scientific tools at our disposal are more powerful than ever. Wilmoth points out that never before have we had so much data on people, from occupations to depression levels to gene sequences. In being able to link social information to biomarkers, Wilmoth says, "the possibilities are endless." The Aging, Health and Neuroscience cluster is already working to turn these possibilities into realities.
~ Amanda Parker
This is a Syracuse University story published on August 18, 2020.