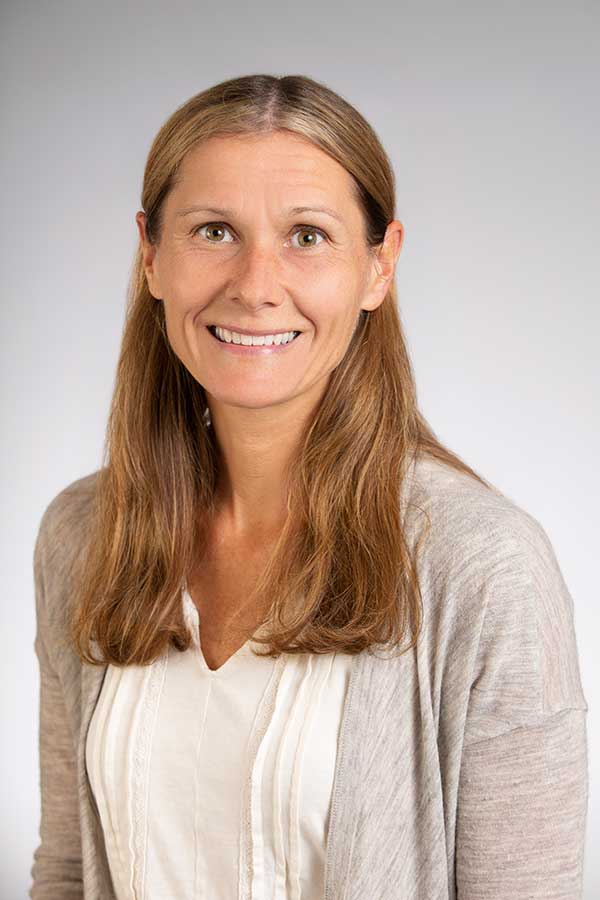 Rachel Razza, Ph.D.
Associate Professor of Human Development & Family Studies
Department Chair
Lab Principal Investigator
The primary focus of Dr. Razza's scholarly work is children's self-regulation, a multifaceted construct that encompasses a variety of skills underlying children's ability to monitor cognitive strategies and adapt behavior to fit situational demands. Specifically, her work explores associations among different facets of self-regulation, biological and contextual predictors of self-regulation, and implications of various self-regulatory skills for children's school readiness and later school success. She is particularly interested in specifying these pathways among at-risk children, as these youth at risk for self-regulatory deficits. In addition, her recent work examines mindfulness-based practice as a potential intervention strategy to enhance self-regulation and reduce the negative impact of trauma among children, youth, and adults. She is an Associate Director for the Contemplative Collaborative, a community of over 150 faculty, staff, and students across the University who are invested in contemplative pedagogy, research, and/or practice, and also serves as the Coordinator for the Mindfulness and Contemplative Studies.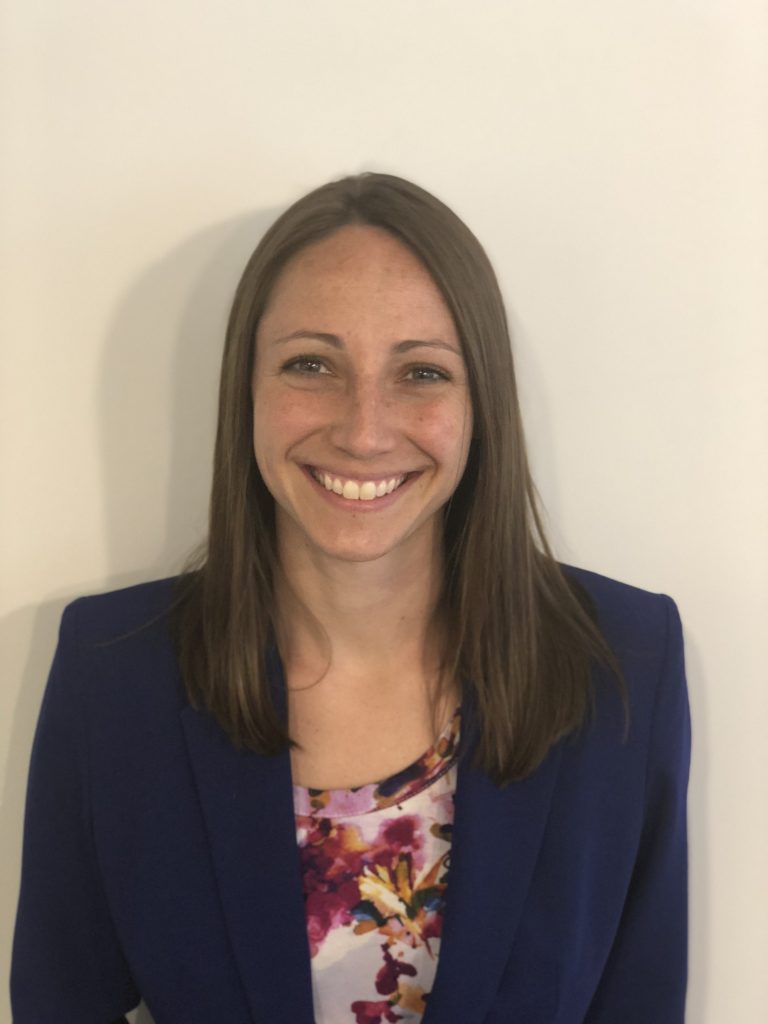 Caitlin Smith, M.A.
Ph.D. Candidate
Caitlin Smith is a doctoral candidate in the Human Development and Family Science department at Syracuse University. Her advisor is Dr. Rachel Razza. She holds a C.A.S. in Food Studies from Syracuse University, an M.A. in Teaching from Relay Graduate School of Education, and a B.A. in Political Science, International Education, and Human Rights from the University of Connecticut. Caitlin is a former public-school teacher and community center coordinator with a range of experience working with youth. Her broad research interests are in the areas of social and community influences on health behaviors and outcomes. Caitlin is particularly interested in studying nutritional access and outcomes across the lifespan, with a focus on racial, socioeconomic, and gender disparities, and exploring existing intervention efforts in this area. Her current work examines children's fruit and vegetable consumption through a socioecological model, considering child and parental self-efficacy in varying family, school, and neighborhood contexts. Caitlin intends to pursue research that can be translated into practical programmatic and policy initiatives that support the development and maintenance of healthy eating behaviors across the lifespan in a way that combats existing health inequities.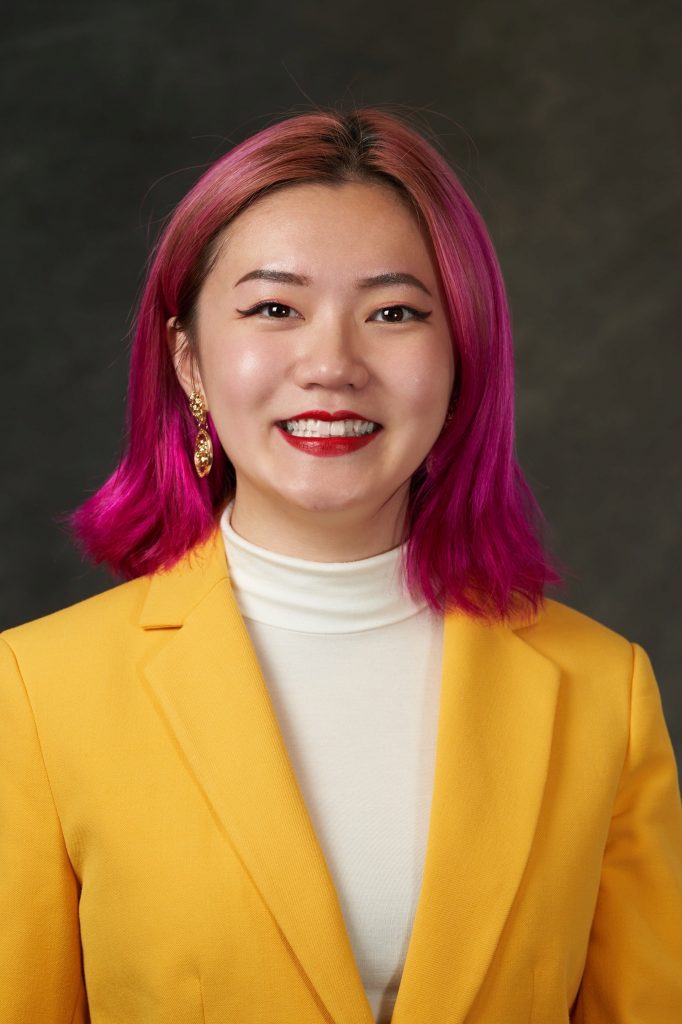 Qingyang Liu, M.S.
Ph.D. Candidate
Qingyang Liu is a doctoral candidate in the Department of Human Development and Family Science at Syracuse University. Her advisor is Dr. Rachel Razza. She received an M.S. in Educational Psychology and Methodology from the University at Albany, SUNY, and B.A. in Psychology from San Francisco State University B.S. in Applied Psychology from Guangzhou Medical University. Qingyang was a former intern as Data Analyst at the New York State Office for People with Developmental Disabilities with a range of experience analyzing big datasets with multiple waves.
Qingyang's broad research interests are to explore the developmental trajectory of self-regulation from early childhood to adolescence. She is specifically interested in examining contextual factors (i.e., poverty, material hardship, household chaos, parenting) that affect preschooler self-regulation in multiple domains and its long-term functioning on adolescent wellbeing behaviors. Her current research work examines the maternal warmth effects on the development of children's self-regulation from a socially ecologically adaptive framework. Qingyang proposes to translate academic research to policy actions to support children's regulatory behaviors within disadvantaged communities.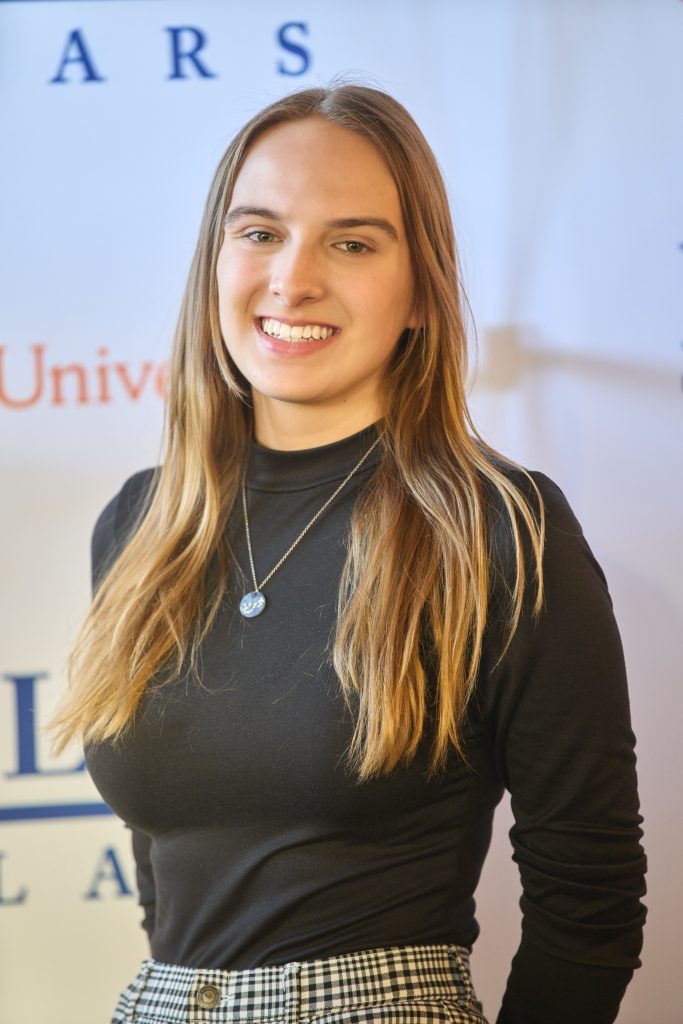 Kaylynn Kirkman
Undergraduate Student Research Assistant
Kaylynn Kirkman is a first-year undergraduate student majoring in Human Development and Family Science. Her career interests focus on children and adolescents and learning about a wide variety of therapeutic techniques that can be implemented across medical and educational settings. These career goals were fostered by a background in healthcare sciences via a vocational high school program and a certification for canine-assisted therapy. In her free time, Kaylynn loves to spend time with her two dogs Oakley and Luna.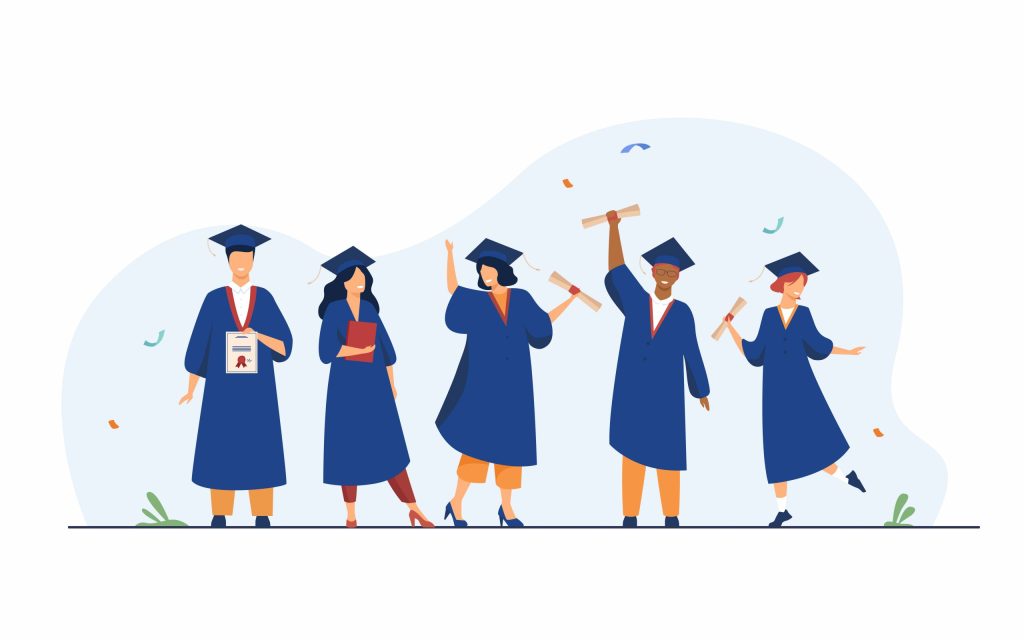 Lab Alumni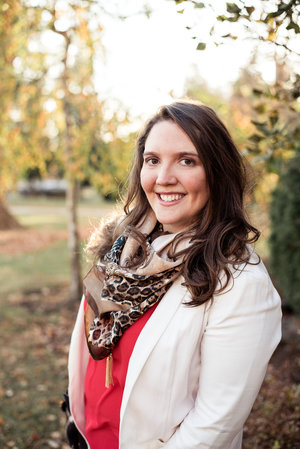 Suzanne Holland, M.S.
Lab Alumni
Suzanne Holland is a 2023 M.S. graduate in Human Development and Family Science. Her master thesis is titled "The link between maternal depression and child behavior problems: The moderating role of early temperament" using the Early Head Start Family and Child Experiences Survey (Baby FACES), a nationally representative descriptive study of Early Head Start. She is currently a union organizer to help workers utilize their collective power to make necessary improvements in the workplace. She also has guest lectured in child development and parenting interventions courses at UT Austin and will be consulting with the Syracuse City School District to aid in increasing and sustaining parent involvement.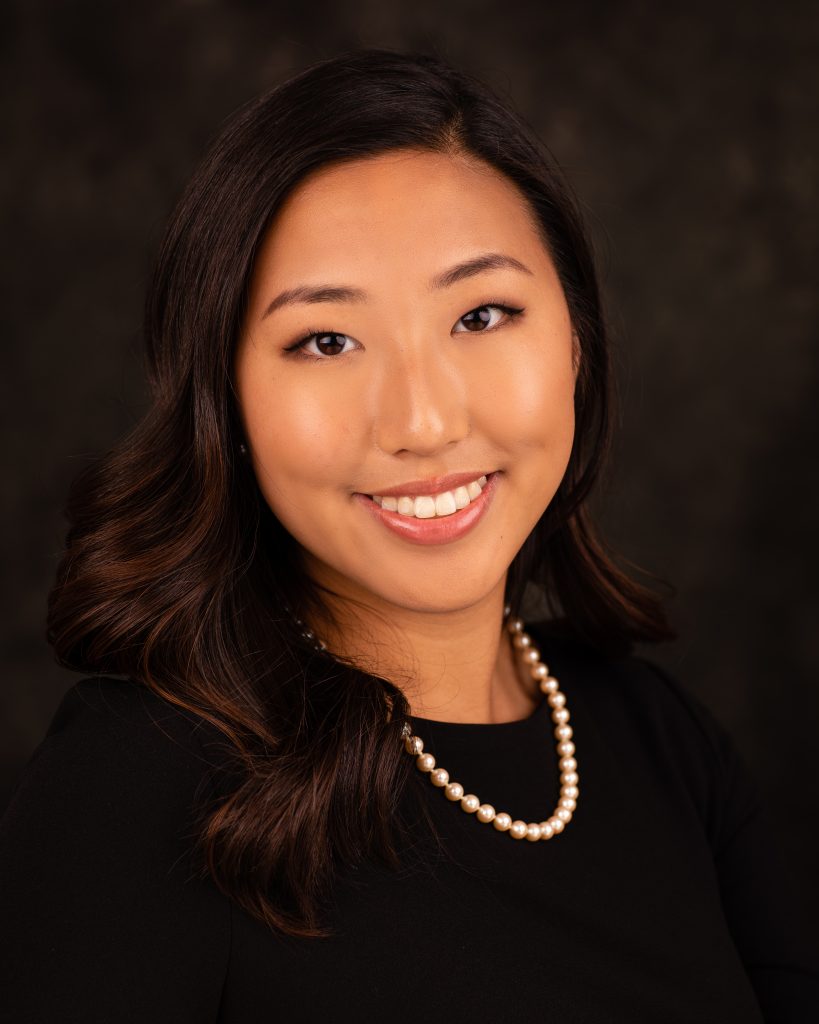 Anna Waters, B.A.
Lab Alumni
Anna Katherine Waters is a 2023 B.A. graduate in Human Development and Family Science. She is currently a graduate student at Syracuse University and is majoring in Marriage and Family Therapy.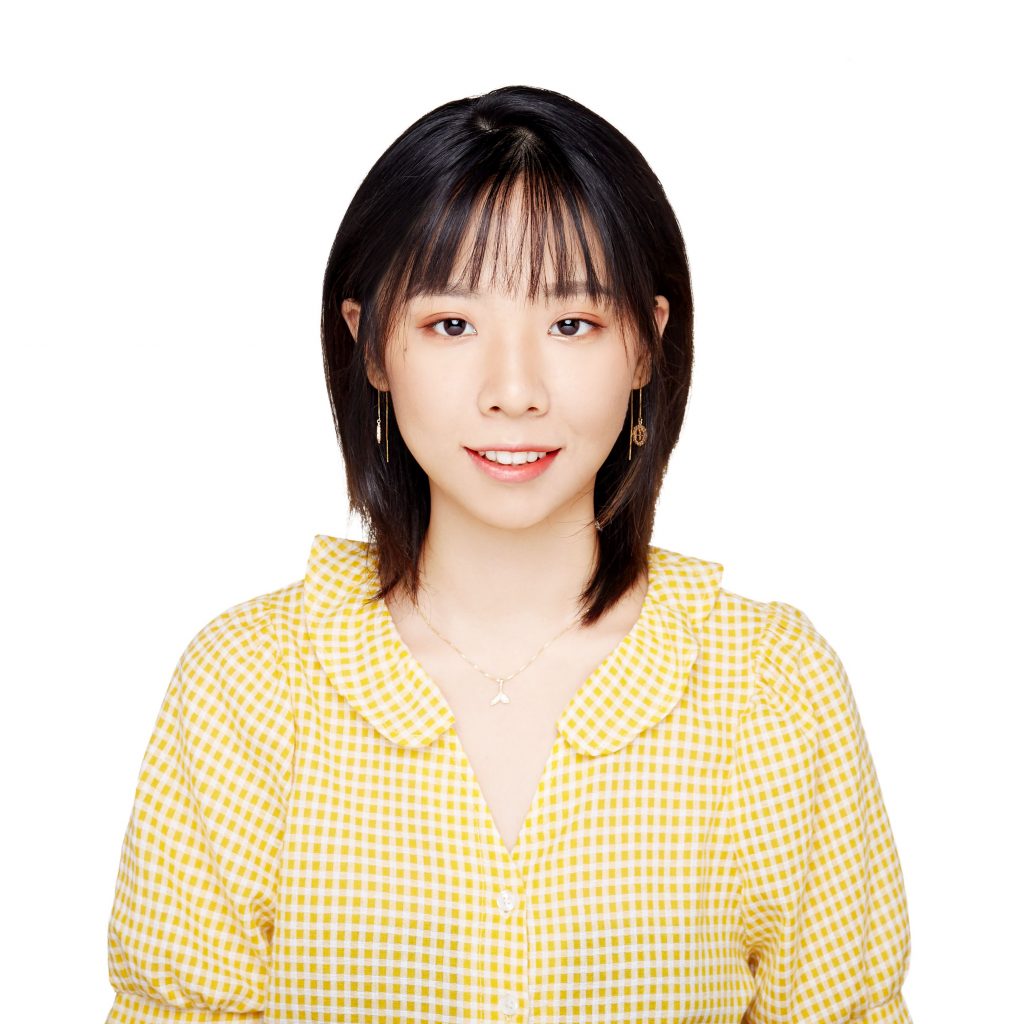 Ruohan (Fleur) Feng
Lab Alumni
Fleur is currently a doctoral student in Cognitive and Brain Science at Georgia Institute of Technology, training under Dr. Paul Verhaeghen. She completed a master's degree in Clinical Mental Health Counseling at Syracuse University.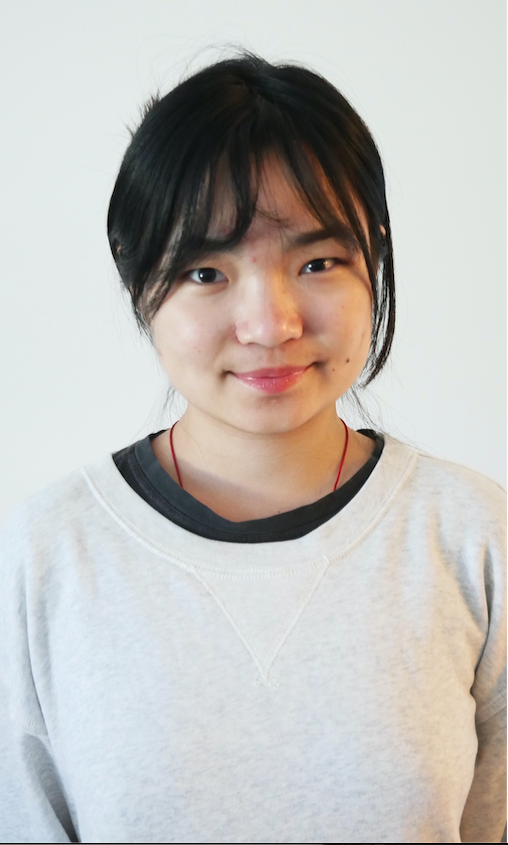 Xin (Ashley) Hao
Lab Alumni
Ashley is a 2023 B.S. graduate in Psychology with a minor in Nutrition. She is currently a research assistant at CogT lab at Stanford University, training under Dr. Feng Vankee Lin.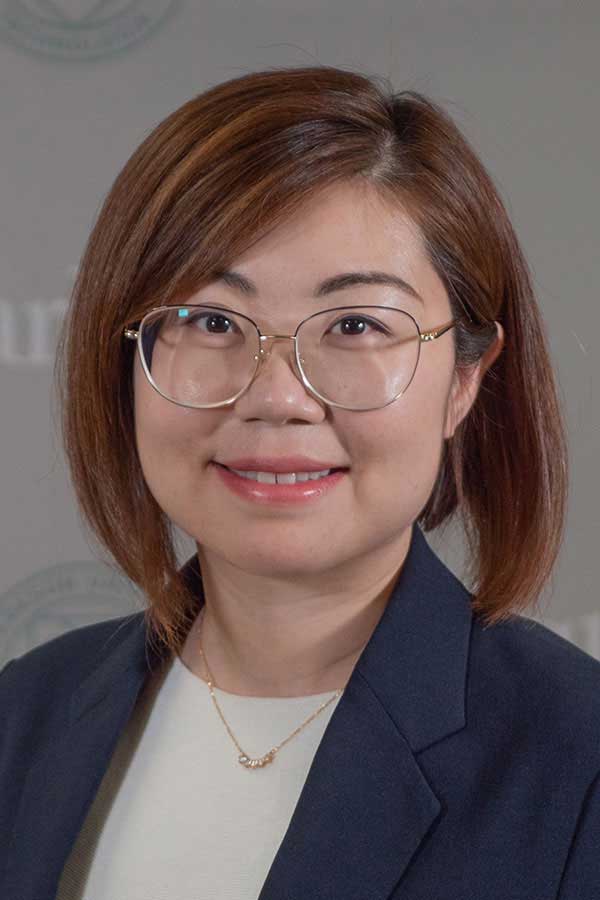 Ying Zhang, Ph.D.
Lab Alumni
Assistant Professor at Clarkson University
Dr. Ying Zhang is a 2021 alumna of Syracuse University's Department of Human Development and Family Science. She is currently an Assistant Professor in the Psychology Department at Clarkson University. Her research interests focus on charting the development of cognitive, social, and emotional functioning from early childhood into early adulthood. She is also interested in identifying the factors that contribute to individual differences in self-regulation and developmental trajectories within and across the above domains. By examining the intersecting contributions of context through cultural and socioeconomic conditions and nurture through family relationships and secure attachment, my research highlights contextual factors that shape developmental trajectories of self-regulation, which in turn influences long-term functioning in adolescence and emerging adulthood.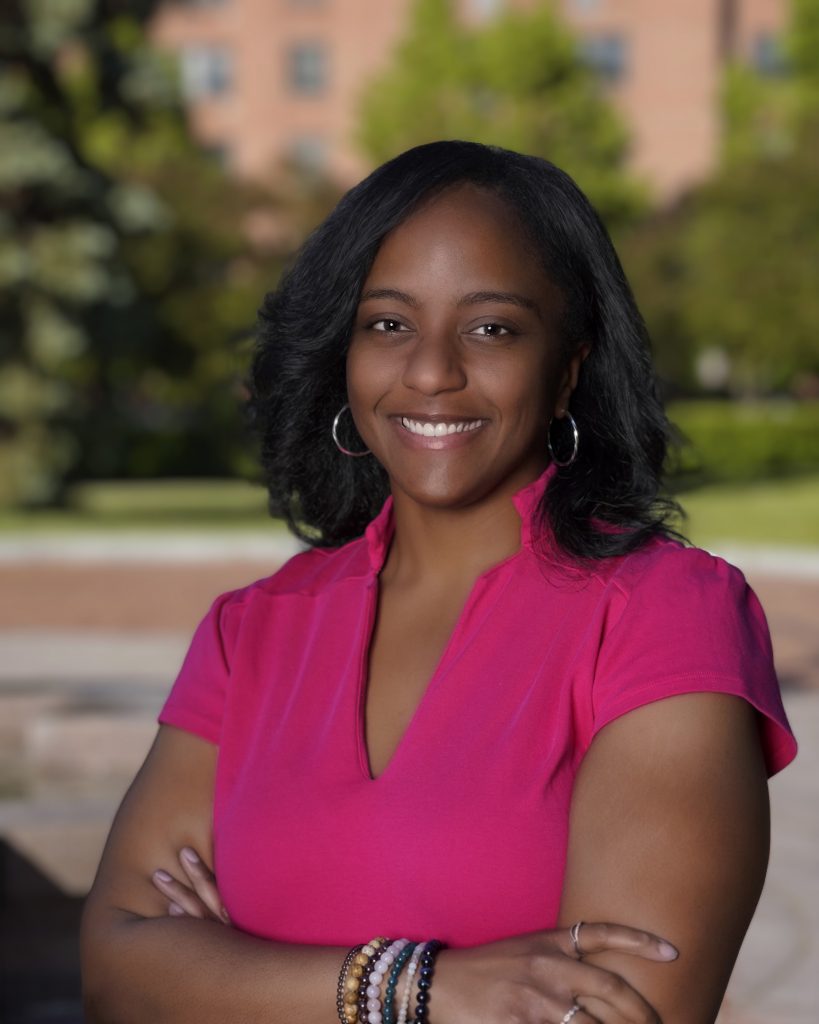 Staceyann Reid, MS, CAS, LMHC
Lab Alumni
Postdoctoral Fellow at SUNY Oswego
Dr. Staceyann Reid is a recent alumna of Syracuse University's Department of Human Development and Family Science. She is currently a SUNY PRODiG Postdoctoral Fellow at SUNY Oswego, where she teaches in their Psychology Department. Dr. Reid is presently involved with a project at SUNY Oswego exploring how participation in an MBSR program impacts undergraduate students' levels of self-compassion, mindfulness, and perceived stress. She remains involved with the SELF Regulation Lab continuing to work on projects started during her graduate career.
Dr. Reid is also a Licensed Mental Health Counselor in the state of NY. She has primarily worked with children, adolescents, and young adults as a counselor, and this work remains one of her biggest passions.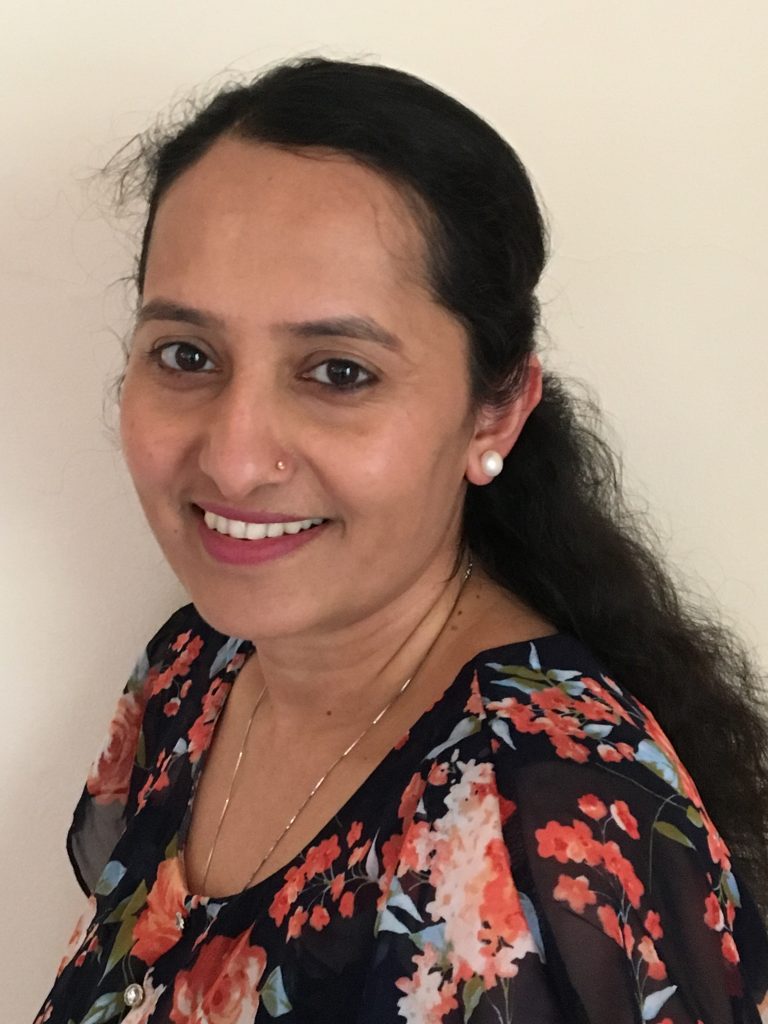 Sangita Pudasainee-Kapri, PhD, DNP, RN, APN, FNPBC, CPN
Lab Alumni
Assistant Professor of Nursing at Rutgers University-Camden
Dr. Pudasainee-Kapri is our lab alumni. She is an Assistant Professor of Nursing at Rutgers University-Camden. Her fields of research interest include Cognitive and Mental Health Outcomes among Children, Social Determinants of Health, Chronic Disease Management, Health Disparities, and Health Policy. The primary goal of Dr. Pudasainee-Kapri's research is to explore the role of social determinants of health and early parenting processes in long-term outcomes among the Pediatric population. Her research articles are published in peer-reviewed journals such as the Journal of Pediatric Nursing, Journal of Early Child Development and Care, and Journal of Child and Family Studies. Her current research focuses on the role of early parenting and social factors in long-term developmental trajectories of children born with low birth weight and/pre-term birth. Her research also explores the association between evidence-based asthma management in primary care and long-term clinical outcomes and quality of life among children with asthma.
She is a board-certified Family Nurse Practitioner. Along with her interdisciplinary educational and research qualifications, she has more than a decade of clinical experience as an RN in various Hospitals in Nepal and in the US. She also holds a specialty certification as a Certified Pediatric Nurse. Her clinical experience also extends to other areas, including the postpartum unit, neonatal intensive care unit, medical/surgical unit, and rural community health settings. Dr. Pudasainee-Kapri's teaching interest includes a variety of courses such as Pediatric Nursing, Health Assessment, Global Health Policy, and Research and Evidence-Based Practice, etc.
She has been recognized through the receipt of numerous fellowships, scholarships, and awards for her dedication to family-centered care, and excellence in teaching and research. Some of them include the 40 under 40 Leaders in Health Award, Johnson & Johnson-AACN Minority Nurse Faculty Scholarship, Human Development and Family Science Doctorate Award for Research Excellence, Syracuse University Graduate Fellowship, and Outstanding Newbie Award.