Newsletter of the Graduate Program in Food Studies
Volume 2
Inside this Issue
Food Studies program hosts guest speaker series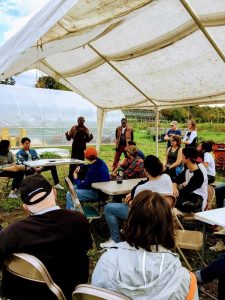 The Food Studies program hosted a diverse group of guests this year in collaboration with departments across campus. Topics spanned the field of Food Studies, and included experts in areas of food security, the human right to food, and food as activism through public art.
On October 4, St. Paul, Minnesota-based, 2017 McKnight Distinguished Artist, Dr. Seitu Jones gave a lecture titled "CREATE: Art, Act & Eat," where he discussed how he draws from both food and activism to inspire his public art projects, and how these components bring about new community stories. On October 6, Jones led a hands-on workshop at local Brady Faith Farm connecting food stories and community art.
On October 30, Food Studies co-hosted a roundtable panel titled "Migrant Rights and the Labor of Food Justice, A Platica" with Dr. Steven Alvarez from St. John's University Department of English, Crispin Hernandez from the Workers Center of CNY and Food Studies professor Dr. Laura-Anne Minkoff-Zern, Steven's scholarship contributes to ongoing research concerning literacy, foodways, immigration, and writing studies, focusing on the humanizing element of sharing food as a form of social care. The Workers Center of CNY discussed current labor and legal struggles of immigrant farmworkers in New York State. Dr. Minkoff-Zern's interdisciplinary work on food and racial justice, transnational agricultural projects, and migrant health helped to frame contemporary social justice issues for migrant workers.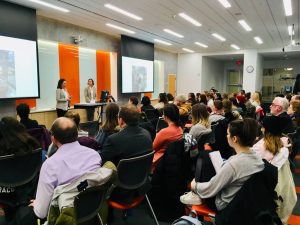 On October 31, Food Studies hosted Canadian food policy analyst and writer Wayne Roberts, who spoke about his time as manager of the Toronto Food Policy Council from 2000-2010. He presented on aspects from his book, "The No-Nonsense Guide to World Food," about the relation of the global food system to climate change and economic disaster.
On February 14, the Food Studies program co-sponsored Dr. Sarah Bowen of North Carolina State University and Dr. Joslyn Brenton of Ithaca College as they presented their 2019 book, "Pressure Cooker: Why Home Cooking Won't Solve Our Problems and What We Can Do About It." In their talk they urged folks to look beyond romantic images of family-style meals to find fixes to the food system that are fair, equitable, and nourishing.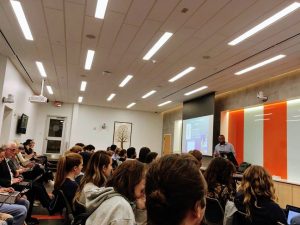 On March 26, the Food Studies program sponsored Dr. Carolin Mees, Architect and Food Systems Designer at the New School's Parson School of Design. Dr Mees' presentation, "Design for Food and Right to the City," discussed the history of resistance to development in the Bronx since the 1970s and community responses in terms of claiming land and designing it according to neighborhood cultural preferences.
On April 8, the department hosted Dr. Jahi Chappell for a lecture on his 2018 book, "Beginning to End Hunger: Lessons on food security, transformation, and solidarity in Belo Horizonte, Brazil." Dr. Chappell is a Senior Research Fellow of Agroecology and Agricultural Policy at Coventry University. He discussed the research he conducted on Brazil's novel approach to ending hunger, offering ideas about how to enact policies that improve city food security.

Graduate Student Highlights
Maegan Krajewski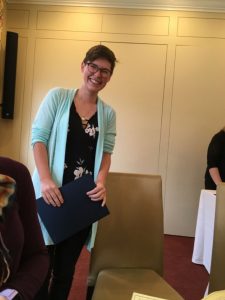 Maegan Krajewski defended her thesis research, titled "Lunch Money: Understanding Community-Led School Food Programs in Regina, Saskatchewan," on April 26. Krajewski was a Teaching Assistant for Food Studies courses and received a number of honors related to her teaching, including the Department's Outstanding Teaching Assistant award, and a certification for University Teaching from the Future Professoriate Program of the Graduate School. Krajewski published an essay to the Graduate Journal of Food Studies December 2018 issue, titled "Everything for Sale Here is Dead," in which she discusses the significance of including Robin Wall Kimmerer's Braiding Sweetgrass: Indigenous Wisdom, Scientific Knowledge, and the Teachings of Plants in the Food Studies canon. In October, she presented preliminary findings from her thesis research at the Graduate Association for Food Studies annual conference, and will present her final thesis project at the 2019 ASFS/AFHVS conference in Anchorage, Alaska this June. The Falk College Poster Symposium featured Krajewski's work in March, and she was also the recipient of the 2019 Roseane Viana Human Rights Paper Award for best graduate paper in the fields of food, nutrition, and/or health. Krajewski will continue her research as a graduate student of Social Sciences at the University of Regina in the fall.
Adrianne Traub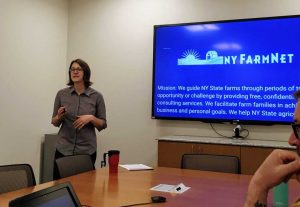 Adrianne Traub defended her practicum research, titled "Assessing NY FarmNet Services and Organic Farmer Mental Health in New York State," on May 7. Traub developed a survey that helped NY FarmNet identify the mental health needs of organic farmers in New York, and she also led a consulting workshop for farmers. Traub served as a Research Assistant for the Food Studies department and was also an Adjunct Professor for Agroecology at Tompkins Cortland Community College. Traub and her partner run Main Street Farms, a mid-size organic farm in Cortland, and Traub is beginning a blueberry farm this summer.
Katie Mott
Katie Mott served as a Graduate Research Fellow in the Lerner Center for Public Health and Promotion this year in addition to her role as a Teaching Assistant for Food Studies courses. Her research brief, "Lotta Food, No Money: Syracuse's Poor Have Challenges that are Much Bigger than Food Access," was published on February 12. In it, she discusses the findings from her research after the closing of a locally-owned grocery store in Syracuse's Near Westside neighborhood. Mott was interviewed on local station NPR about this work. Mott will defend her thesis research, also related to food access and the closing of the Nojaim Brothers grocery store, in summer 2019.
Cheyenne Schoen
Cheyenne Schoen conducted research with the Syracuse Refugee and Immigrant Self-Empowerment agricultural partnership program for her thesis. In October she presented preliminary findings from her research at the 2019 Graduate Association for Food Studies conference, and will present the final version at the 2019 ASFS/AFHVS conference. She served on the editorial board of the Graduate Journal of Food Studies and as a Research Assistant for the Food Studies department.
William Cecio
William Cecio (B.S. 2017) served as Research and Teaching Assistants for Food Studies. His practicum research will involve urban food governance. He will present his research, "Urban Food Governance and Social Reproduction: A Literature Review" at the 2019 ASFS/AFHVS conference. Cecio has a bachelor in Food Studies from Falk College.
Sara Weber
Sara Weber was accepted to present her research project, "Examining Food Waste in the Hospitality Industry: How Can Guests and Hotels Prevent and Reduce Food Waste at the Preparation and Consumption Points of the Food Supply Chain?" at the 2019 ASFS/AFHVS conference. She holds bachelor in Sociology and Political Science from Utah State University and is the House Director of Alpha Chi Omega Fraternity at SU.
Camila Ferguson-Sierra
Camila Ferguson-Sierra was a Teaching Assistant and her work, "Palm Oil, Food Insecurity, and Land in Colombia: A Literature Review," was accepted as a 2019 ASFS/AFHVS conference presentation. Ferguson-Sierra has a bachelor in Conservation Biology from SUNY College of Environmental Science and Forestry.
Maryssa Schlough
Maryssa Schlough is conducting research on school food programming in Onondaga County for her practicum project. Schlough comes to the program with background as a Youth Farm Educator for Montezuma Farm to School Program. She has a bachelor in International and Global Studies from University of Wisconsin-Milwaukee.
Collin Townsend
Collin Townsend (B.S. 2018) plans to conduct his thesis research on the restaurant industry in Syracuse. He is a Research Assistant for the Food Studies department, an experienced chef with over a decade of experience, and owns CJT Food Business Consulting firm. He has worked as a research assistant on the FoodPlanCNY project and as a Workforce Educator at With Love Onondaga Community College. He holds a bachelor in Food Studies Falk College.
Alumni News
Briana Alfaro, MS, 2018 joined the staff of Northeast Organic Farming Association New York (NOFA-NY) as their Outreach Coordinator in Fall 2018. She is also beginning a flower farm in Syracuse.
Irma Nurliawati, MS, 2018 works as an Agri-Food Quality Inspector at the Plant Biosafety Division, Agricultural Quarantine Agency, Ministry of Agriculture in the Republic of Indonesia.
Hillary Chartron-Bartholomew, MS, 2018 works as the Director of Human Resources, Information Technology, Communications & Operations at Cornell Cooperative Extension of Onondaga County.
Molly Ennist, MS, 2018 works as a budget analyst for the New York State Department of Education.
Scrapbook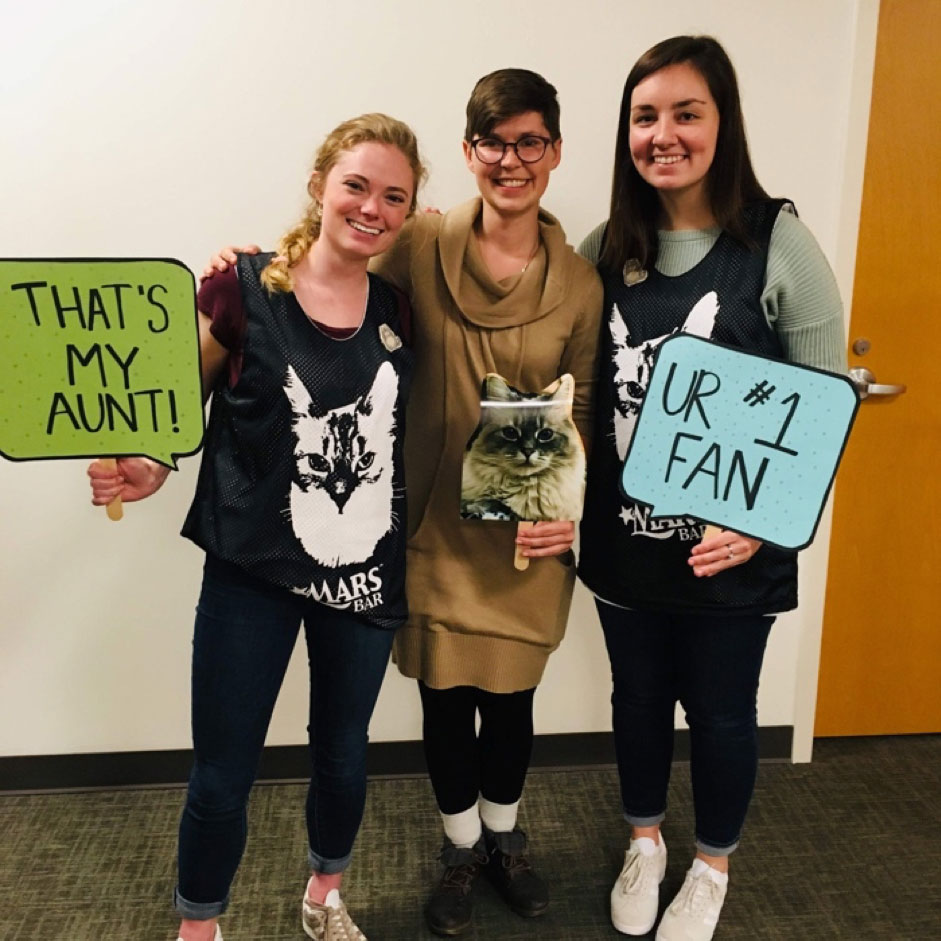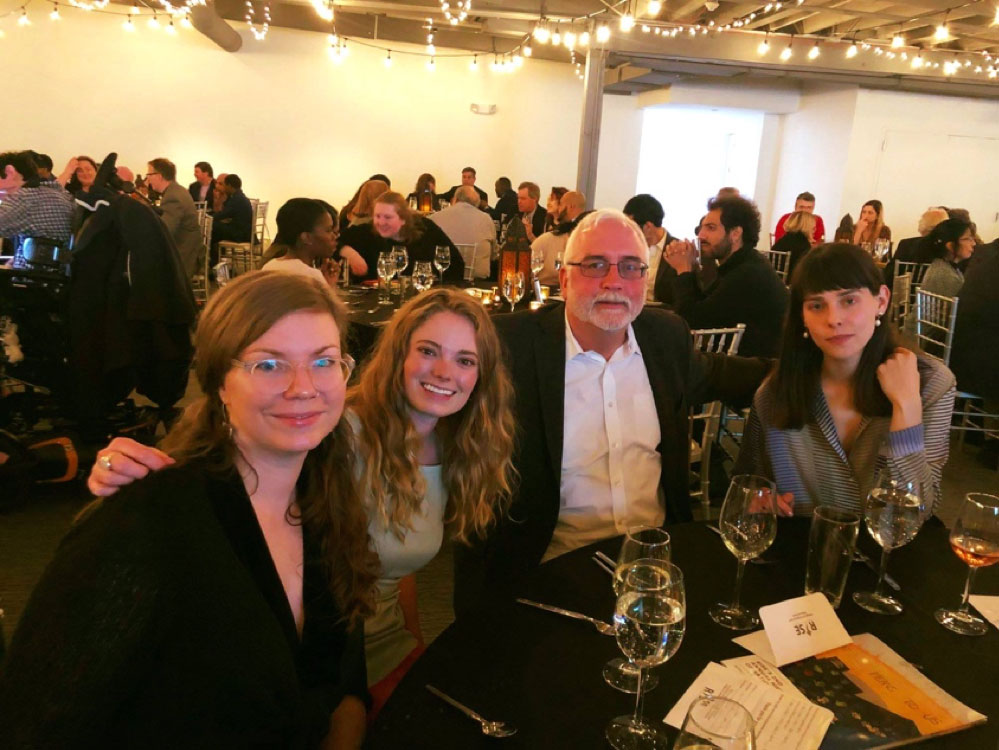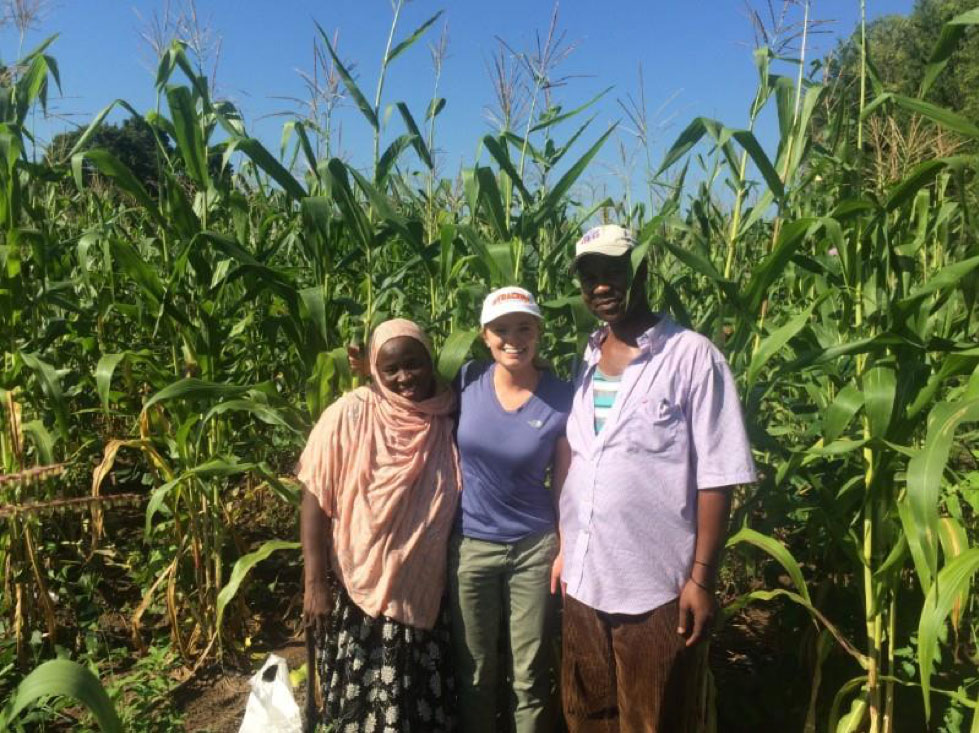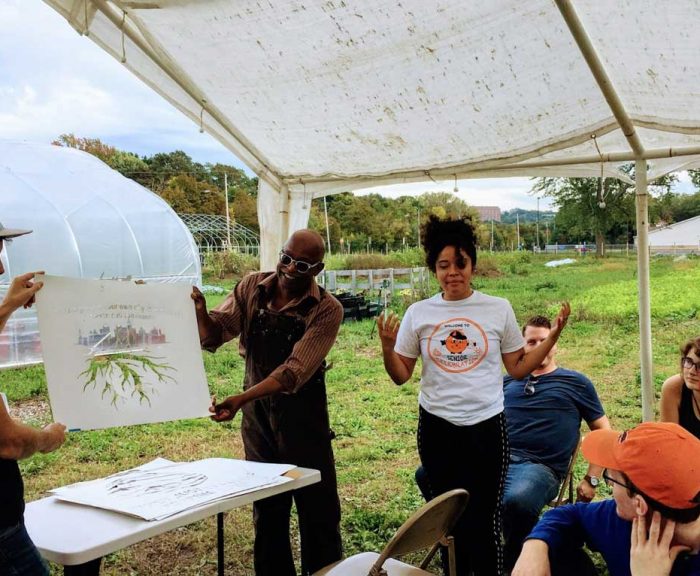 Learn more about Food Studies
Browse our academic programs
Learn about our excellent faculty
Meet our students
Read about research our students are engaged in
Contact us