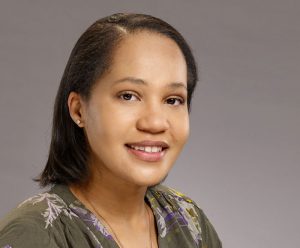 Noelle Kendra-Leah Rowe '19, graduating with a degree in human development and family science in May, is one of 12 Syracuse University Scholars who will represent the Class of 2019 at the May 12 Commencement ceremony. Syracuse University scholars are selected by a University-wide faculty committee from among the candidates nominated by each of the undergraduate schools and colleges. Based on certain criteria, including their coursework and academic achievement, independent research and creative work, and evidence of intellectual growth and/or innovation in their disciplinary field, Syracuse University Scholars exhibit outstanding achievement within their chosen field of study.
"A McNair Scholar and Honors Program student, Noelle is a model global citizen, setting an excellent example through community engagement activities that include service as a peer partner with the Taishoff Center and volunteer with the Lutheran Campus Ministry and Success Saturdays programs, among other activities," says Diane Lyden Murphy, dean, Falk College.
Falk College Scholars from the Class of 2019 represent undergraduate students in the College who display academic excellence, exceptional campus and community engagement, and personal integrity. They include:
Caitlin Burke, Sport Management
Angela Gallina, Social Work
Daniel Christopher Hamilton, Sport Management
Tatiana Inkeles, Nutrition Science
Madeline Johnson, Public Health
Danielle Lippman, Human Development and Family Science
Amelia Lu, Public Health
Anushruta Neupane, Public Health
Justin Taylor Perline, Sport Analytics
Noelle Rowe, Human Development and Family Science
Carly Sheffer, Nutrition Science
"Congratulations to our students named Syracuse University and Falk College Scholars. Their outstanding accomplishments exemplify academic excellence, creativity, personal achievement and commitment to the campus and local communities, and they are exceptional role models for their peers," adds senior associate dean of academic affairs, Eileen Lantier.