This year Falk College is proud to have two Our Time Has Come Scholars (OTHC) who are a part of the Social Work program. The Our Time Has Come Scholarship (OTHC) creates possibilities for Black and Latino students at Syracuse University. To date, over 1,300 scholarships have been awarded. Scholars come from across the country and their majors span across our campus. They have an average GPA of 3.6. As part of their scholarship, they commit to volunteering on campus and in the Syracuse community. Meet our Falk College OTHC Scholars: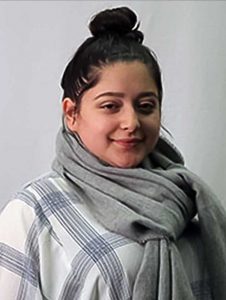 Marceli Rocha-Rocha '20
Applying for college as a first-generation student, Marceli Rocha-Rocha wasn't sure attending a private university was an attainable goal. Growing up in a Mexican agricultural community in California's Bay area, her family didn't fully recognize the value of education—particularly for women. They didn't understand why she'd want to leave her family and couldn't support her financially. Rocha-Rocha was able to attend Syracuse University thanks to a generous financial aid package. Being a first-generation student so far from home was challenging, but Rocha-Rocha used her struggles as a platform to help others, from mentoring elementary students, to her internship in domestic violence advocacy.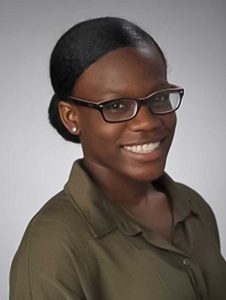 Briyana Henry '20
As a high school student in Brooklyn, New York, Briyana Henry '20 participated in an afterschool enrichment program. Her mentor was a Syracuse University alumna who put the school on Henry's radar. Now as a Syracuse University senior, Henry is using that same afterschool program as the basis for her Capstone research project for the Renée Crown University Honors Program, which looks at the impact of afterschool programs on adolescents that come from urban neighborhoods. "I interviewed students, alumni, and staff to figure out how they perceived the program, the benefits of it, and what they could be doing better," she says.
History of OTHC
In 1987, the Office of Multicultural Advancement announced the launch of the first Our Time Has Come (OTHC) Scholarship Campaign to raise $1 million to establish endowed scholarships, primarily for African American and Latino students. Under the leadership of chair David Bing '66, the campaign raised $1.2 million. Through the generosity of alumni, friends, foundations, and corporations, seven endowed scholarships were established.