Food Studies Graduate Student Arcènia Notilija Vilanculo Helps Create Food Forests on Syracuse's South Side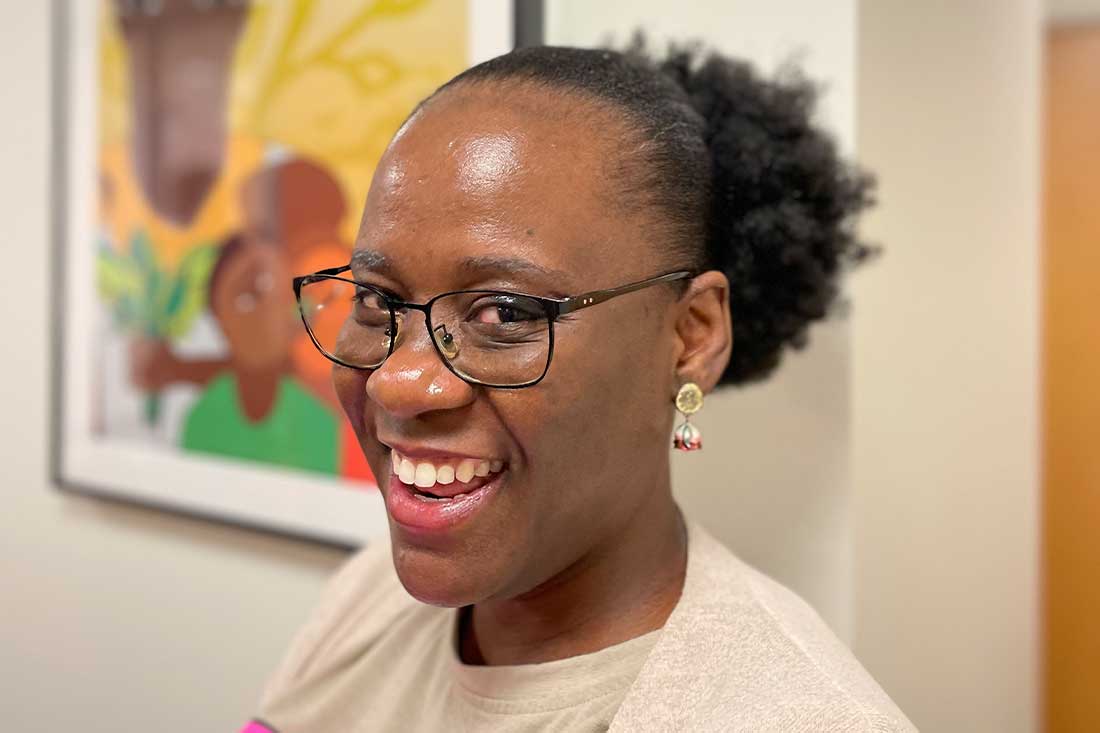 This past October, Falk College Food Studies graduate student Arcènia Notilija Vilanculo '24 and Food Studies Professor
Anne Bellows
were part of a group from the
Syracuse Urban Food Forest Project
that planted trees along Onondaga Creek in the City of Syracuse.
With the trees firmly in the ground, Vilanculo said that now she "just had to have children and write a book to achieve immortality." Bellows looked at Vilanculo quizzically and asked what she meant.
"I explained to her that in my country (Mozambique), there is a saying that, when translated from Portuguese to English, goes: For someone to be immortal, they have to write a book, have a child, and plant a tree," Vilanculo says. "And since we had a day planting trees, I just had two more things to do to be immortal."
Bellows remembered that conversation when the Syracuse Urban Food Forest Project wanted to invite the residents of Syracuse's South Side to a meeting in early February to discuss the kind of edible trees, shrubs, and herbs that could be planted in their neighborhoods this year, and where they should be planted.
To create that invitation, Bellows thought it would be effective if Vilanculo, with her unique perspective, authored a story about creating food forests in a community. To reach their desired audience, Bellows connected with Newhouse School of Public Communications Assistant Professor Greg Munno, who's the Newhouse faculty representative on the board of directors for The Stand, a publication dedicated to community news from Syracuse's South Side.
Munno, who spent 13 years as a reporter and editor at the Syracuse Post-Standard and syracuse.com before coming to Syracuse University, recognized the value of Vilanculo's perspective and using her story as an invitation to the meeting. He graciously agreed to use Vilanculo's story as a guest column, and here's how it starts:
"There is a saying in Portuguese that goes, "para ser imortal, plante uma árvore, escreva um livro e tenha um filho," which can be translated as "to be immortal, plant a tree, write a book and have a child." That way your deeds will be a mark to be shown to several generations ahead of you.
"This saying, "para ser immortal," is not about planting trees, writing books, or having children. Instead, in my Mozambican tradition, it is about the freedom to access spaces that are rightfully yours, owning one's history, and having a community to call yours without any restraints. It may seem too pretentious to compare immortality to books, plants, and children. However, the Mozambican-derived analogy reiterates the importance of acts that reproduce autonomy and self-determination in construing the world around us." …
The full story is available on The Stand's website.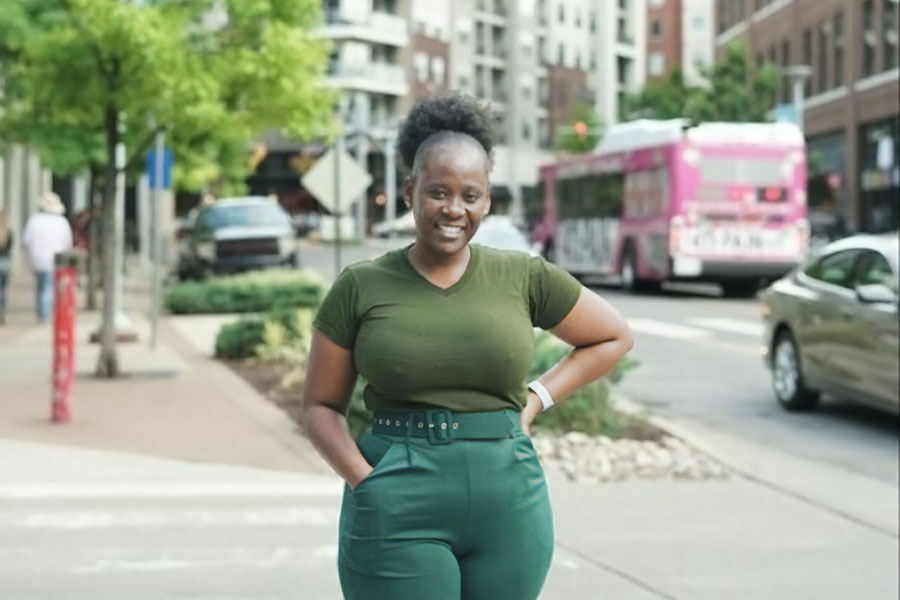 About Arcènia Notilija Vilanculo
Arcènia Notilija Vilanculo is an agronomic engineer from Mozambique with practical experience in the end-to-end project management of nutrition-sensitive interventions: sustainable agriculture, women empowerment, capacity building, and social behavior change strategies development. A 2022 Fulbright Scholar, she is interested in making a positive impact on the community and human development through food justice and inclusive food systems.
In pursuing her passion for working with communities on food systems, Vilanculo has been involved with the Syracuse Urban Food Forest Project since September 2022, supporting the implementation of food forests and research.
About The Stand
To learn more about The Stand, the South Side's community newspaper, visit its website, Facebook page or Instagram page. If you'd like to get involved with The Stand, email Munno at gjmunno@syr.edu.
About the Syracuse Urban Food Forest Project
SUFFP is a collaborative project between Syracuse University and SUNY College of Environmental Science and Forestry. The project started in 2019 with Syracuse University SOURCE and U.S. Forest Service McIntire-Stennis funding. It continues with U.S. Forest Service Great Lakes Restoration Initiative support. Learn more about SUFFP through its Facebook and Instagram page, and in this story and video from Syracuse University.