Sport management major aims to put his education to work for greater diversity and equity in sports industries.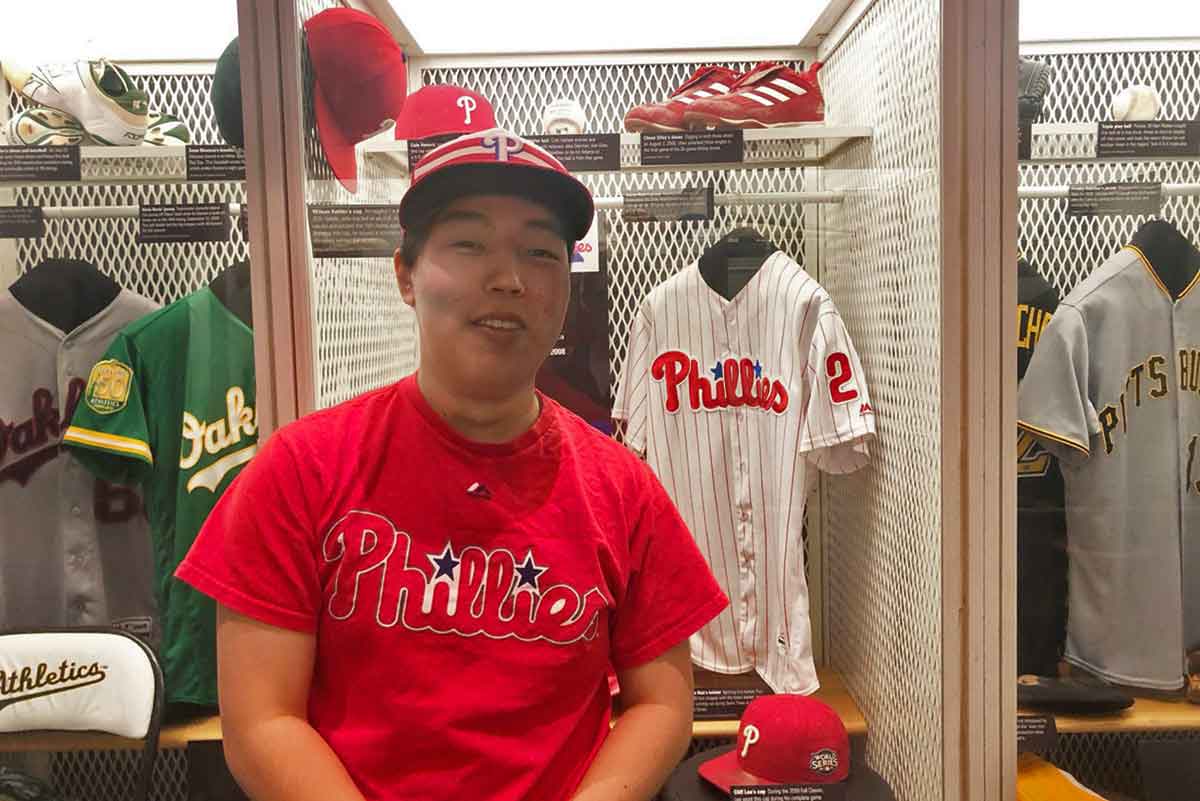 The game started at 7 p.m. Thirteen-year-old Christian Buonadonna sat with his aunt and uncle in the "nosebleed" section of the baseball stadium. Far below, their Philadelphia home team battled the opposing team into extra innings. As the night wore on, the crowd gradually thinned and Buonadonna and his family moved closer. Soon they were in prime seats and perfectly positioned to catch the foul ball that popped into the air and soared toward them. "It was the whole experience—being there on a summer night for 18 innings, up until 3 a.m., going home with a ball—I really fell in love with the game," Buonadonna says.
At first, Buonadonna's interest in sports revolved primarily around baseball and the statistics of the game. When he first applied to Syracuse University's Falk College, he thought he'd want to study sport analytics. But as he explored the range of Falk's programs during his first year, he became captivated by the dynamism and interdisciplinary nature of sport management, which he eventually declared as his major. "Sport management brings in aspects from many other fields—business, communications, marketing, psychology. I like that you pull insight from all these different areas and then apply them in a sport context," says Buonadonna, who is now a junior.
Worthy Goals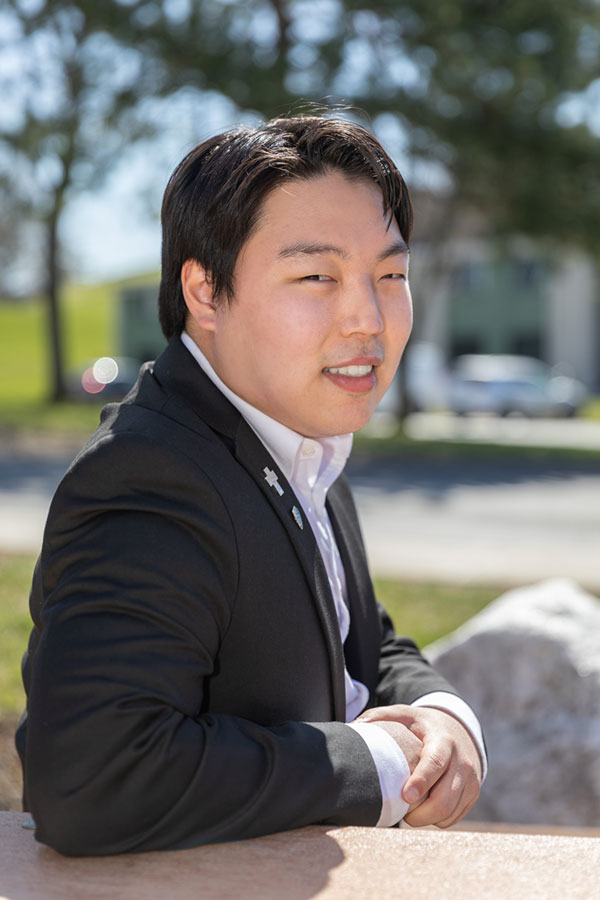 As he envisions his career plans, Buonadonna hopes to address issues of diversity and equity in sports and sport industries. "I always go back to the concept of intersectionality," he says. "There are athletes who identify in multiple ways—some with identities they might even hide. I think it's important to shine a light on what those athletes may deal with—the oppression they may feel—and also highlight ways teams can support them and really celebrate the diversity in athletic communities." Sports provide a valuable arena in which to address these topics, he says, because sports powerfully influence many other areas of culture and the economy.
Buonadonna's own life experiences inform his commitment to issues of diversity and inclusion and influence the empathy he brings to this work. He and his younger sister were born in South Korea and adopted as infants by white American parents. At times he has faced challenges as a Korean American who is racially different from his parents, but he appreciates the perspective and insight that those challenges have helped him develop.
Buonadonna—who often adds his Korean given name, Jung, to his signature—has found ways to explore and embrace the Korean side of his identity. One of the most meaningful has been his practice of the Korean martial art Tang Soo Do. "It has provided life lessons and helped me appreciate certain values, such as humility, self-control and integrity, which are part of our honor code and which I try to hold myself true to, to this day," he says. He also participates in and leads programming at the Syracuse University Catholic Center, and says his faith has been an important source of guidance and community.
Putting His Education Into Practice
Buonadonna serves as a resident advisor with the Office of Student Living and works with members of the Syracuse football team and the men's and women's basketball teams living in an apartment complex on South Campus. It's a role that lets him put into practice event planning skills he's gaining from his studies. Even before the pandemic, it took some creativity to organize successful community-building activities, he says, because of the athletes' full schedules and their tendency to retire to their apartments rather than gather in the communal lounges. Buonadonna's responsibilities include planning two events a month for the residents he serves. "I've realized the success of these activities depends largely on the way I market them and how and when I communicate to the residents. This connects to what I'm learning about in some of my courses—so I just keep adapting my techniques," he says.
He has been working closely with other students and staff in the Office of Multicultural Affairs to organize programming for Asian American and Pacific Islander Heritage Month, which the University celebrates in April. He hopes to build on this experience in the guided internship he'll complete next fall as part of the sport management curriculum. In their final year, sport management majors complete a 12-credit capstone that entails gaining hands-on experience in the sport industry. As he firms up plans for which organization he'll work with, Buonadonna looks forward to being in a professional setting and to expanding his knowledge of the ways different organizations are addressing issues around diversity and inclusion. "There are so many people doing this important work already, and advocating for diversity and equity," he says. "But there's also still a lot of room for growth. I know I will find my place."
An SU Story by Sarah H. Griffin originally published on April 29, 2021.