'Syracuse University Helped Me Grow as a Person and as a Leader'
Thirteen members of the Class of 2022 have been named Falk College Scholars. Falk Scholars represent undergraduate students who display academic excellence, exceptional campus and community engagement, independent research and creative work, innovation in their disciplinary field, and personal integrity. Designation as a Falk Scholar is the highest academic award conferred by Falk College on graduating seniors.
We asked the Class of 2022 Falk Scholars to describe their most meaningful experiences at Syracuse University and here's what they wrote: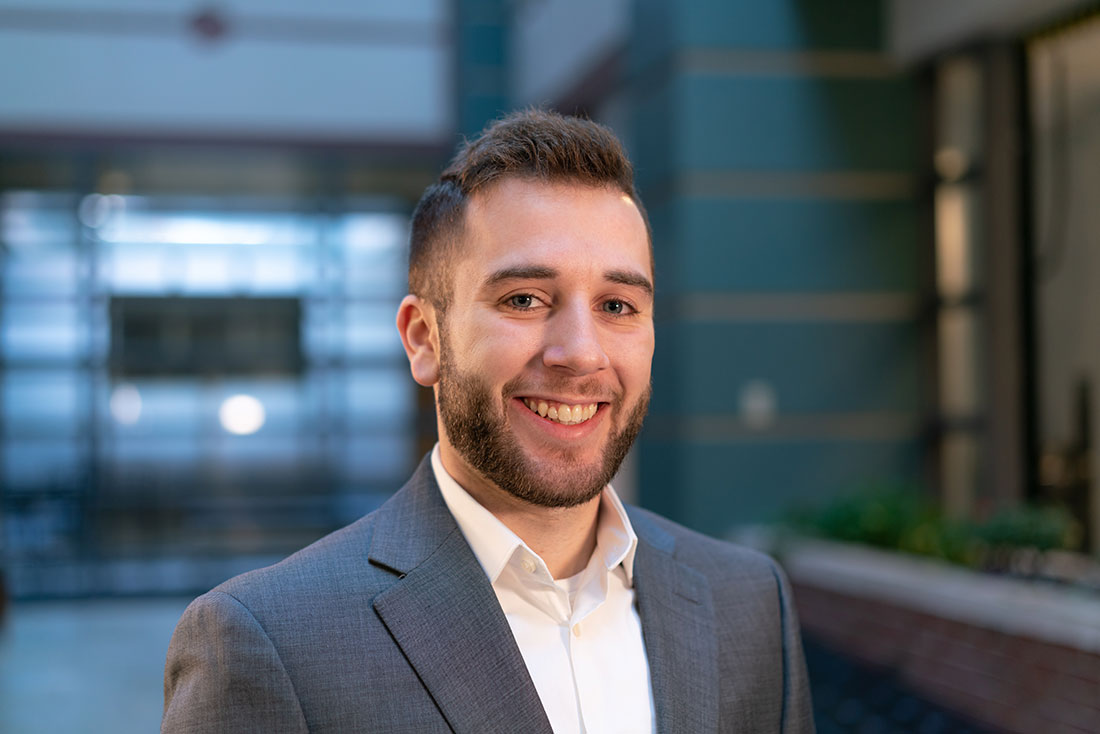 Drew Disanto, Sport Analytics
Syracuse has brought me numerous opportunities, memories, and experiences that I will carry with me for the rest of my life. My most important experience was through the Syracuse Soccer Analytics Club. My peers and I started the club during my freshman year, despite knowing very little about analytics or programming. As its vice president, this club was extremely helpful in giving me first-hand experience with data, programming, and data analysis.
Even more memorable was the aftermath of the club. Submitting our club work to various conferences and competitions was exhilarating enough. When our paper started to win and place at these competitions, I was ecstatic. It was validating to see our hard work being recognized and praised by several industry professionals. This club was exceedingly beneficial to my career here at Syracuse, and I do not think I'd be where I am today without everything I learned through it.
---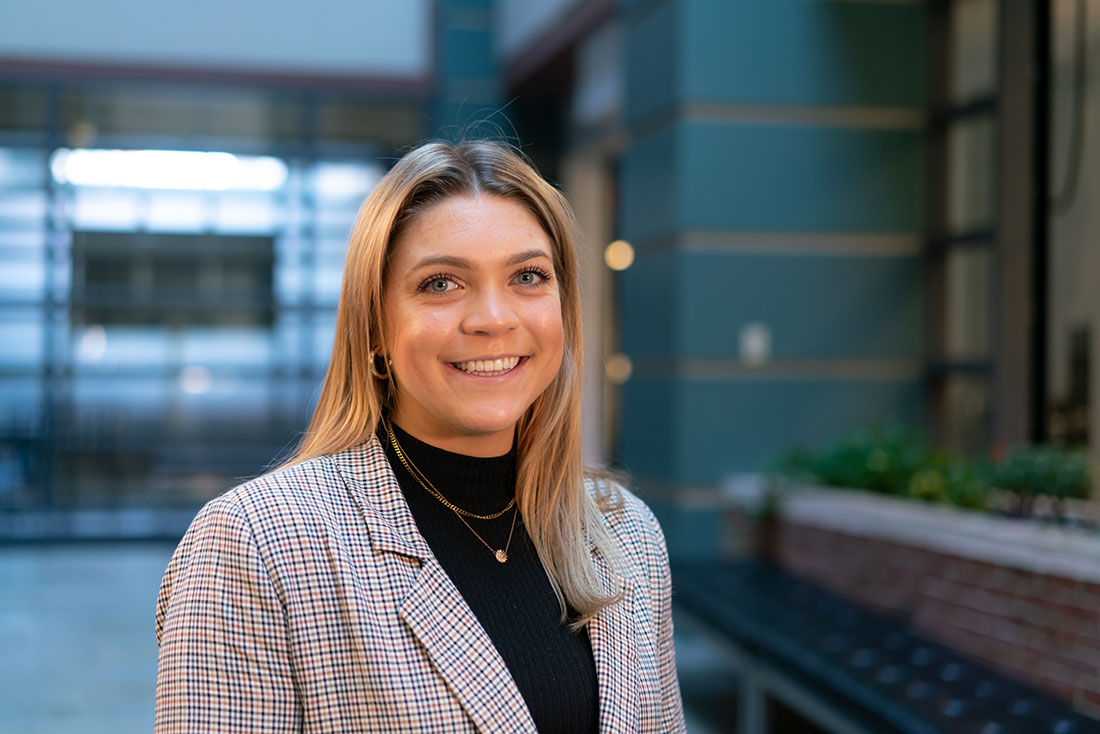 Samantha Jezak, Nutrition Science and Dietetics
Falk College has been a close community for me over the past exciting, rigorous, and innovative 4 years of my life. I quickly became involved in nutrition research my freshman year. It wasn't necessarily what I had formulated in my head (white lab coat, goggles, combustion); it was literature review, consisting of PubMed readings after readings and discussions with my research advisor, Dr. (Jessica) Garay. Little did I know these readings would lead to the research project that has ultimately defined my career path.
It sounds glamorous to be a "scientist," but nobody tells you about the tedious work that must be done behind the scenes to bring a project to life. As demanding as it was, I am so fortunate to have the experience of writing, applying, and conducting my own research project, especially alongside one of my most well-respected peers, Olivia Templeton. This research experience has taught me things that can't be taught in the classroom. I am honored to say that Falk College has molded me into a well-prepared individual for pursuing a career I am truly passionate about. I look forward to continuing to explore nutrition research through a graduate program in Biochemical and Molecular Nutrition at Tufts University.
---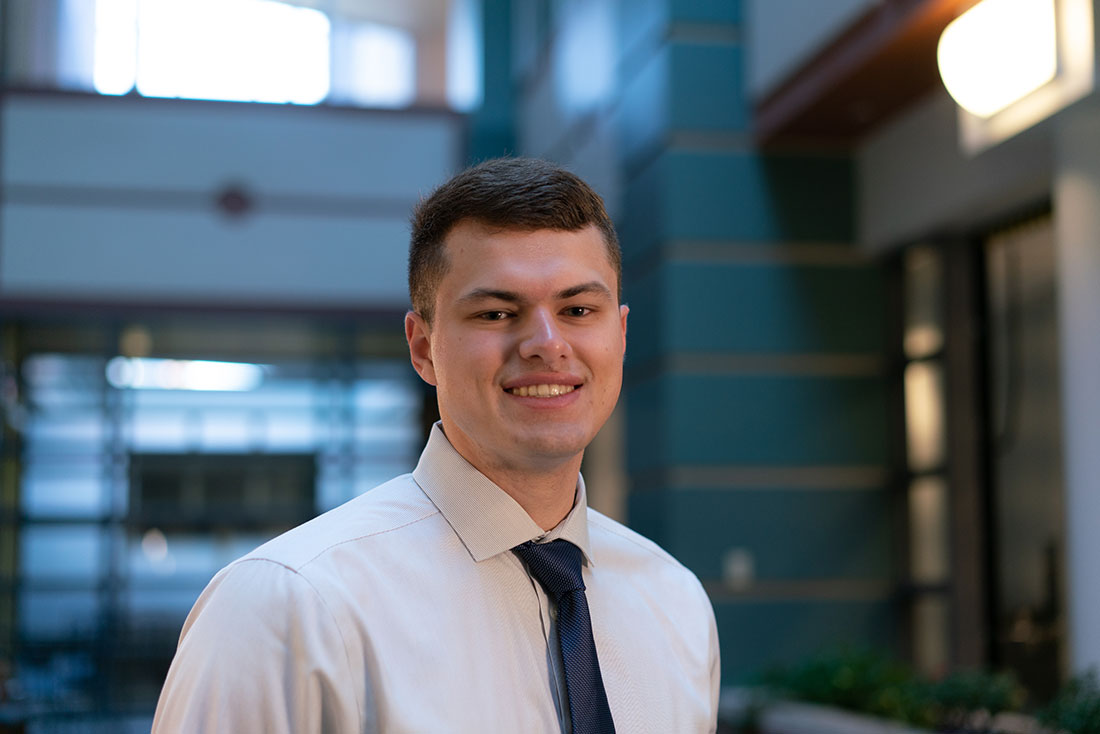 Preston Klaus, Sport Analytics
Syracuse University has provided me with a multitude of experiences including, but not limited to, a negotiation class in the law school and the first ever Name, Image, and Likeness course in the country (in the Department of Sport Management). However, my most rewarding one has come this year leading the Basketball Analytics Club.
The club introduces basketball analytics in a fun way to a new audience and connects people through sport. I have seen the club transform from a small group of students without structure to a true university community that can carry the club forward. It has been incredibly rewarding to give back to the younger students who want to follow a similar path. Leading this club has transformed my presentational skills and Syracuse University has helped me mature into the person I am today.
---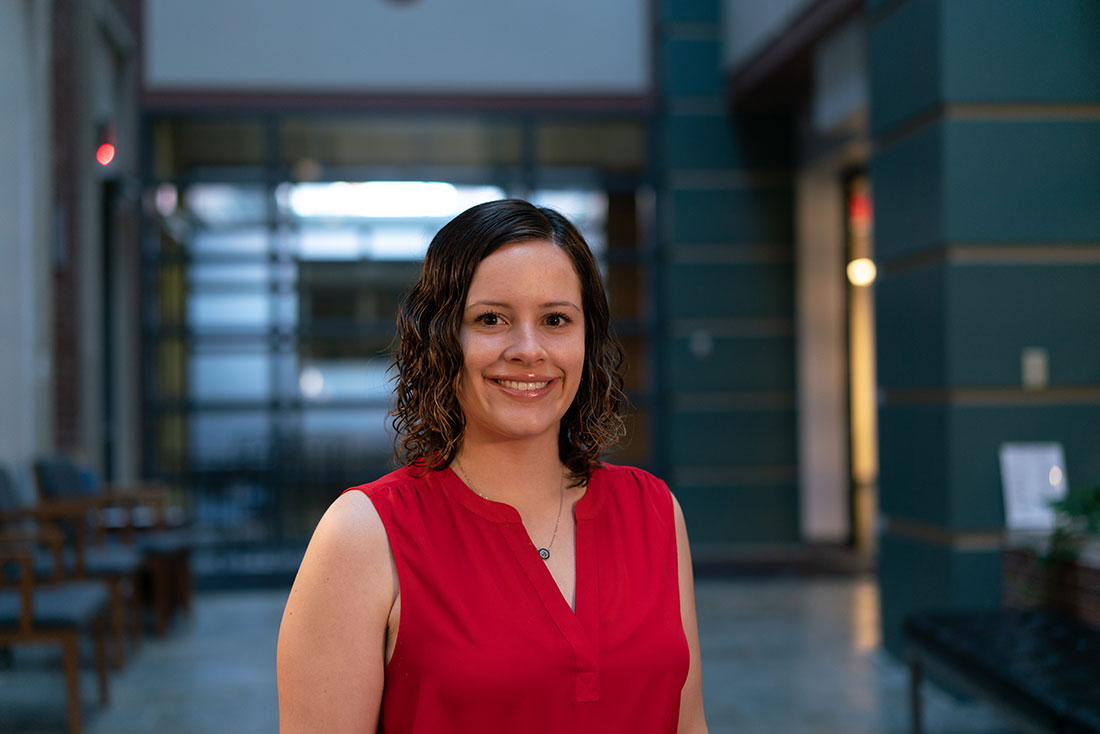 Mackenzie Mangos, Sport Analytics
The most influential experience has been my founding/serving as president of the Sport Analytics Women (SAW) Club. After my freshman year, I saw a need for this club – we only had three females in the entire major! Not only is this a problem in the program, but in the industry as well.
The club serves as a positive advocate for women in sport analytics. It is very rewarding to see the club making a difference and it allows the female underclassmen to have supportive upperclassmen to look up to, something I wish I had when I was a freshman. Syracuse University has helped me to grow as a person and as a leader.
---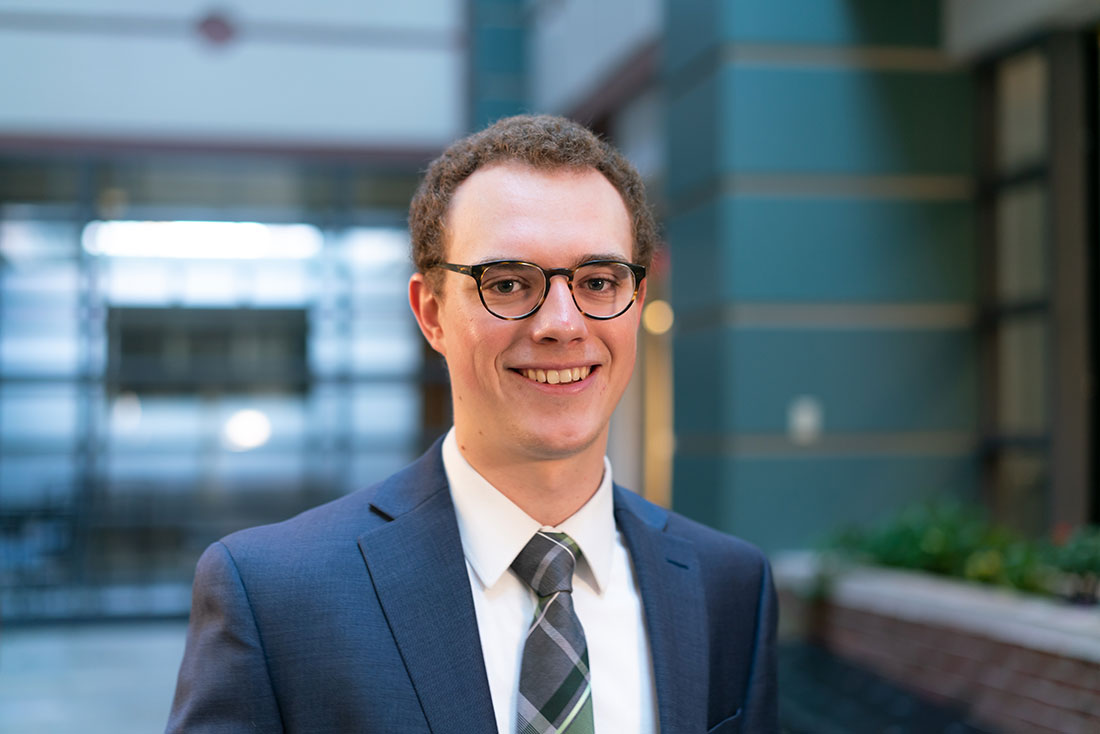 Nathan Redmond, Exercise Science
One of the most important experiences I have had at Syracuse University is the time I have spent with Syracuse University Ambulance (SUA). I became a member of SUA my freshman year and since then I have been responsible for providing emergency medical care to the Syracuse University campus and the surrounding communities. Within SUA I have held many positions, including mentor to the incoming members. I am responsible for teaching and training new members in the basic skills and assessment strategies necessary for their role on the ambulance.
SUA has been a place of support, community, family, loyalty, and genuine care during my tenure at Syracuse University. Additionally, I have worked as a crew chief, driver, trainer, and special event supervisor, which has been extremely impactful on my development as an EMS provider but more importantly helped to develop my leadership, teaching, personal growth, and public speaking skills. In general, SUA has reinforced my commitment and passion to becoming a physician.
---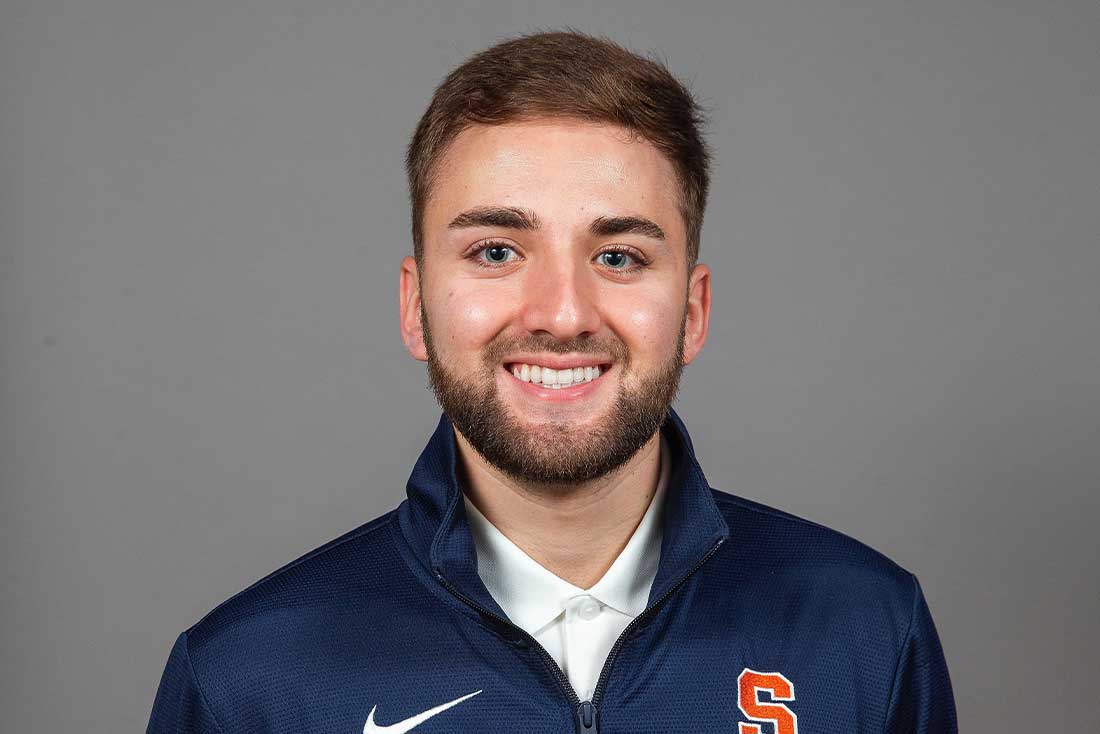 Dominic Samangy, Sport Analytics
Over the past four years at Syracuse, I've had the amazing opportunity to spend each one with the men's basketball team as a student manager. Being able to work closely with Coach (Jim) Boeheim and his accomplished coaching staff has been an eye-opening experience and has certainly guided me in my development as a basketball professional.
I've also spent the past few years collaborating with my classmates and professors on research studies covering basketball and soccer topics. Through such efforts, I've had to opportunity to present work at prestigious conferences such as the MIT Sloan Sports Analytics Conference and Carnegie Mellon Sports Analytics Conference, and I'll travel to London this May to represent SU and Falk College at the 8th Western Conference on Football and Finance. Outside of my time on campus, I've also utilized my Falk-driven skillset to serve as a consultant for NBA agencies over the past two NBA Draft classes. All in all, my time at Falk College at Syracuse University has not only prepared me for my future in sports but has provided a family and support system that I am truly grateful for.
---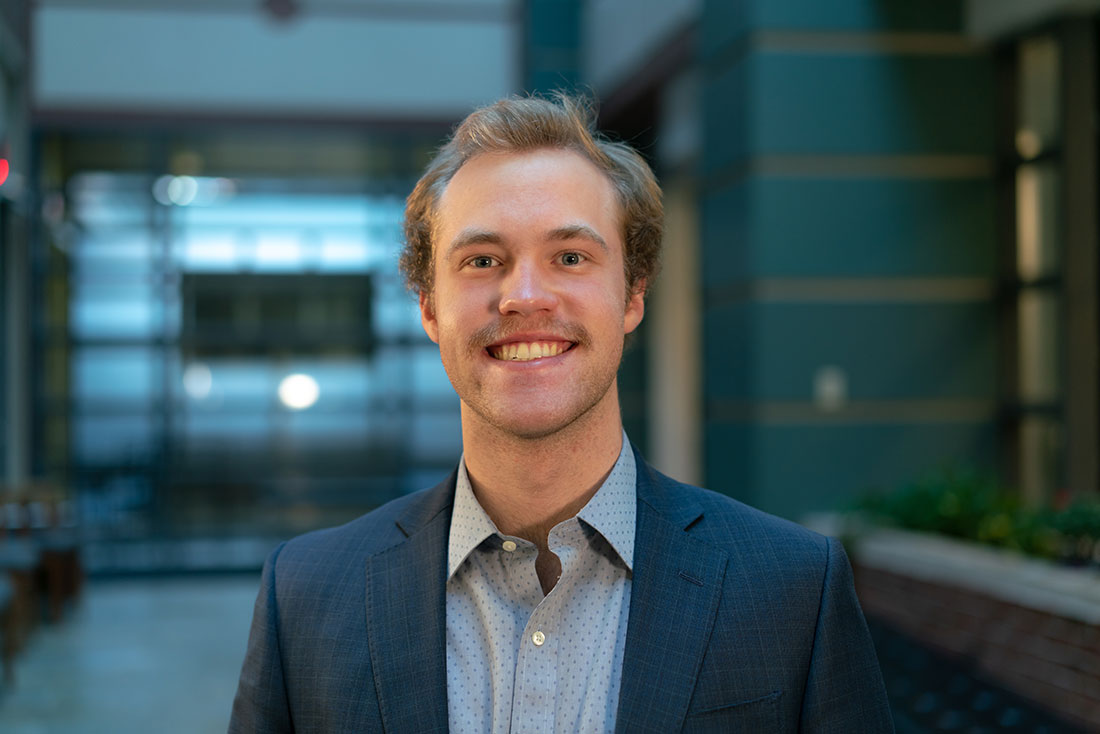 Cooper Shawver, Sport Analytics
The most important experience I had during my time at Syracuse University and Falk College was joining the Baseball Sabermetrics Club. The club inspired my desire to pursue both baseball competitions and research. For example, myself and four other students won the Arizona Sabermetrics Case Competition for our work researching pitchers' effectiveness for the third time through a batting order.
Also, I am currently finishing my senior thesis on Major League Baseball player valuation. Despite all my experiences at Falk being memorable, the Baseball Sabermetrics Club had the greatest influence on my career at Syracuse University.
---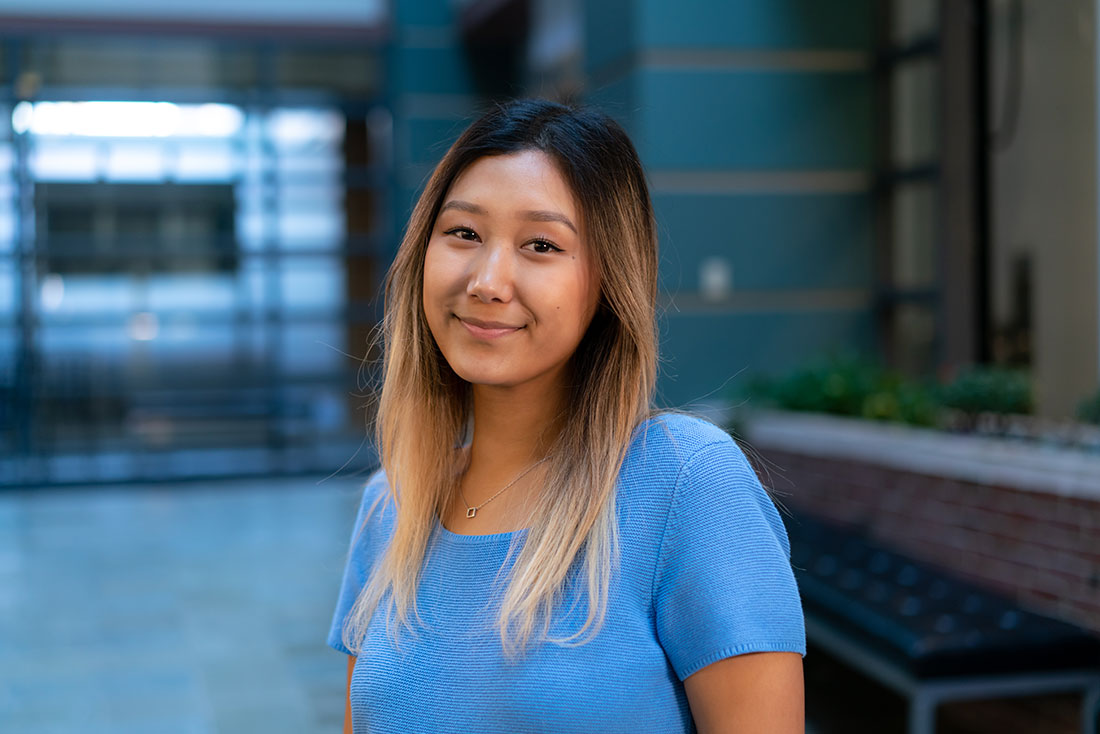 Choyang Lorane Sherpa, Social Work
Throughout my four years at Syracuse University, one of the most influential experiences was becoming involved in Kesem. Kesem is a student-led, nonprofit organization that provides a week-long, free summer camp, in addition to a year-long support system, for children affected by a parent or guardian's cancer.
Joining this organization my freshman year has granted me the opportunity to grow and develop my skills as a leader. It has undoubtedly influenced who I am as a person, my career goals, friendships, and connections I have made with the community and the families in the Syracuse area.
---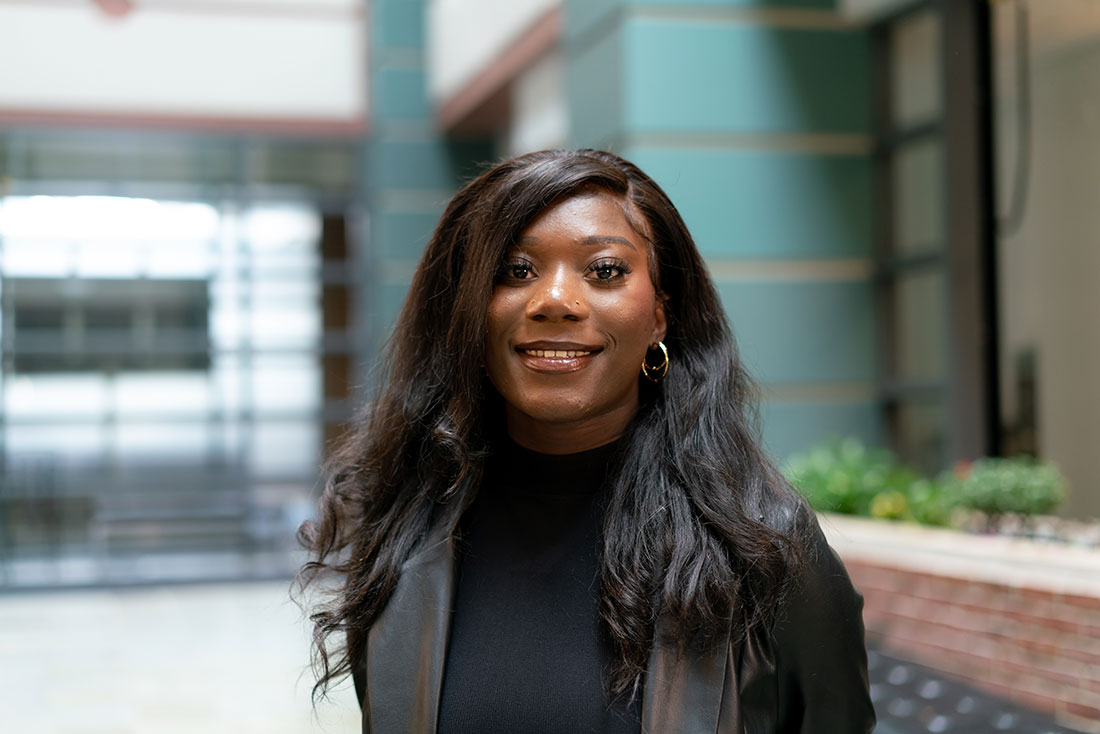 Dorbor Tarley, Human Development and Family Science
In my sophomore year, I began an independent research study under Dr. Matthew Mulvaney that explored bias against Black maternal patients. My research focused on investigating the interpersonal factors that might underlie the insensitivity toward Black women in medical spaces. My research experience has led to my involvement with SOURCE (Syracuse Office of Undergraduate Research and Creative Engagement) as a student research mentor, my involvement as a McNair scholar, and my current role as a peer health advocate at Planned Parenthood.
Given the significance of my research findings, I worked with the McNair Scholars Program and SOURCE to present my research locally and nationally. With my research, I was able to funnel my passions into a critically engaged study that might impact medicine's understanding of the Black maternal health crisis. Overall, my experiences at Syracuse engaging in research and civic engagement developed into a passion for health equity. This passion catalyzed my desire to study public health and get my Master of Science in Public Health at Johns Hopkins Bloomberg School of Public Health.
---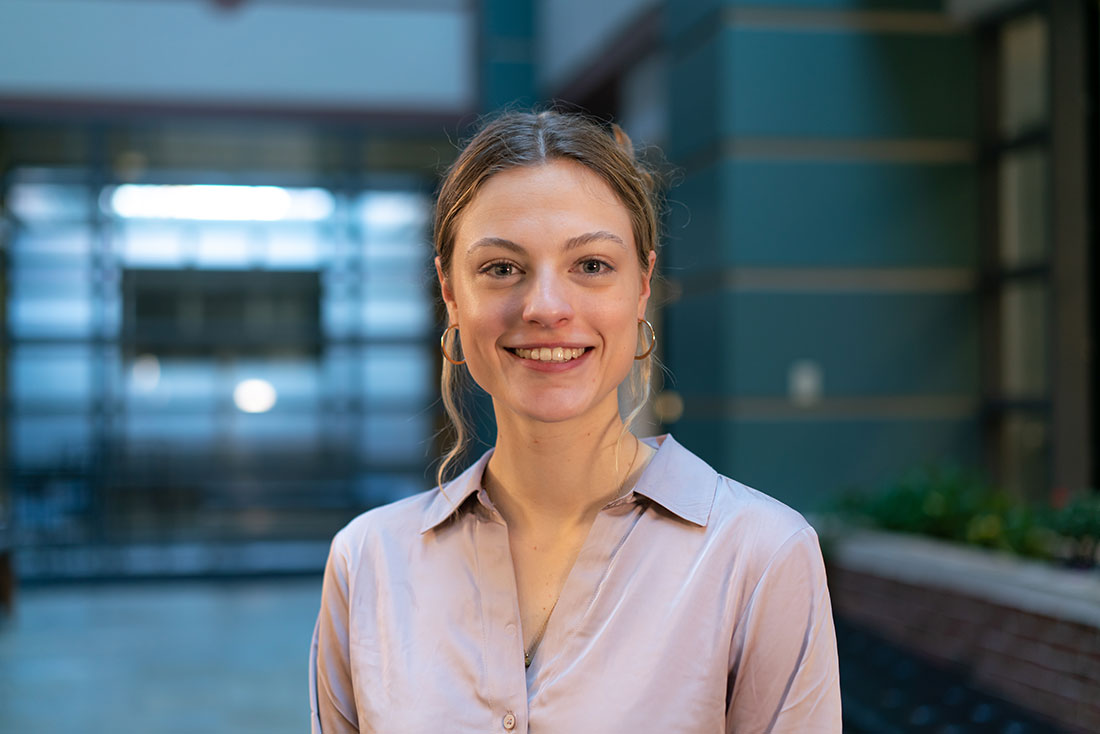 Olivia Templeton, Nutrition Science and Dietetics
The most important experience I have gained at Syracuse University was piloting my own research study analyzing how diet quality changes when converting from an omnivore (meat-eating) diet to a vegetarian diet. Through SOURCE (Syracuse Office of Undergraduate Research and Creative Engagement), I was able to receive grants to fund the research, which allowed participants to visit the ACE Center (Nutrition Assessment, Consultation and Education) within Falk College for lab visits. Participating in research was one of the reasons I chose to attend Syracuse University, and I am grateful this came to fruition.
---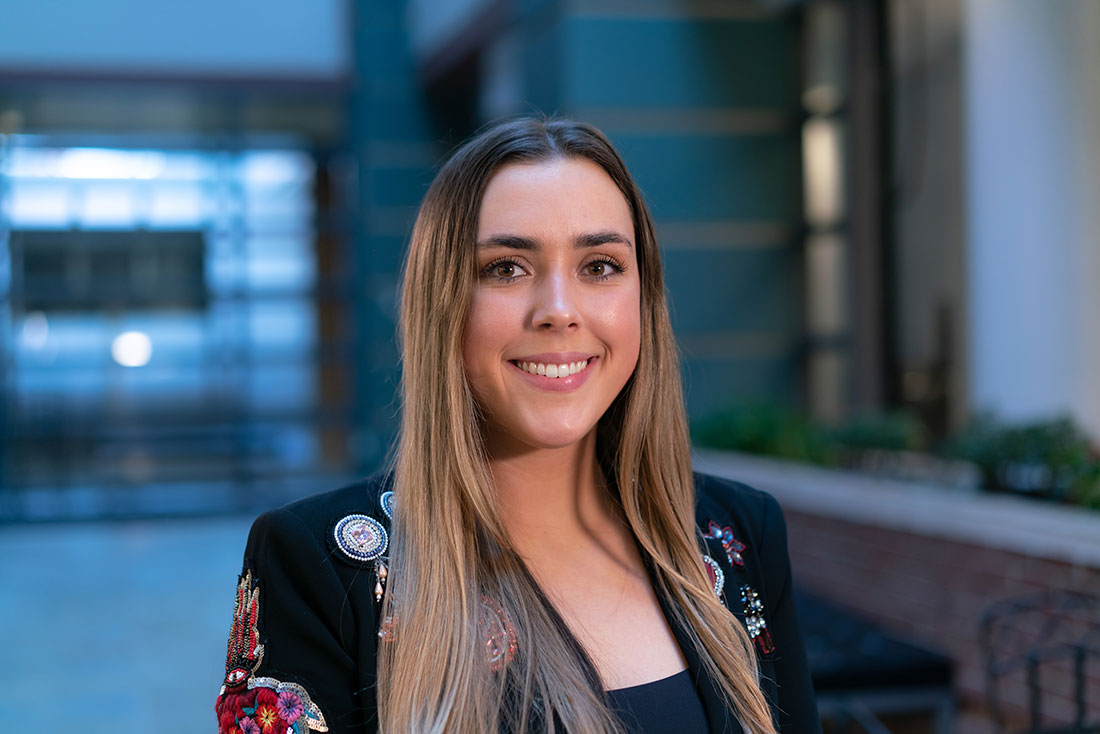 Cathryn Willing, Public Health
As a first-year public health student, I enrolled in the Healthy You Practicum course taught by Dr. Luvenia Cowart. I quickly came to love writing and talking about health issues and found the formula and publication process extremely interesting. After my first semester, in which I was published twice, I reached out to Dr. Cowart to see if I could continue writing for the magazine and the following summer, Dr. Cowart reached out to me asking if I would be interested in a copy editor position.
I attribute much of my successes to the magazine and Dr. Cowart. She trusted me to lead the program, which naturally helped me grow as writer and editor. In my last few semesters working with the magazine, we expanded the magazine's production team and I was promoted to managing editor. I wrote an article about a new–at the time–faculty member, Dr. Bernard Appiah, and we later became colleagues on a research project funded by SOURCE (Syracuse Office of Undergraduate Research and Creative Engagement). I truly think of Falk College and my public health experience in terms of the magazine and the five publications I was able to oversee from an editorial position. Given the freedom to expand my creativity through writing, editing, and leading is something I will forever be grateful for.
---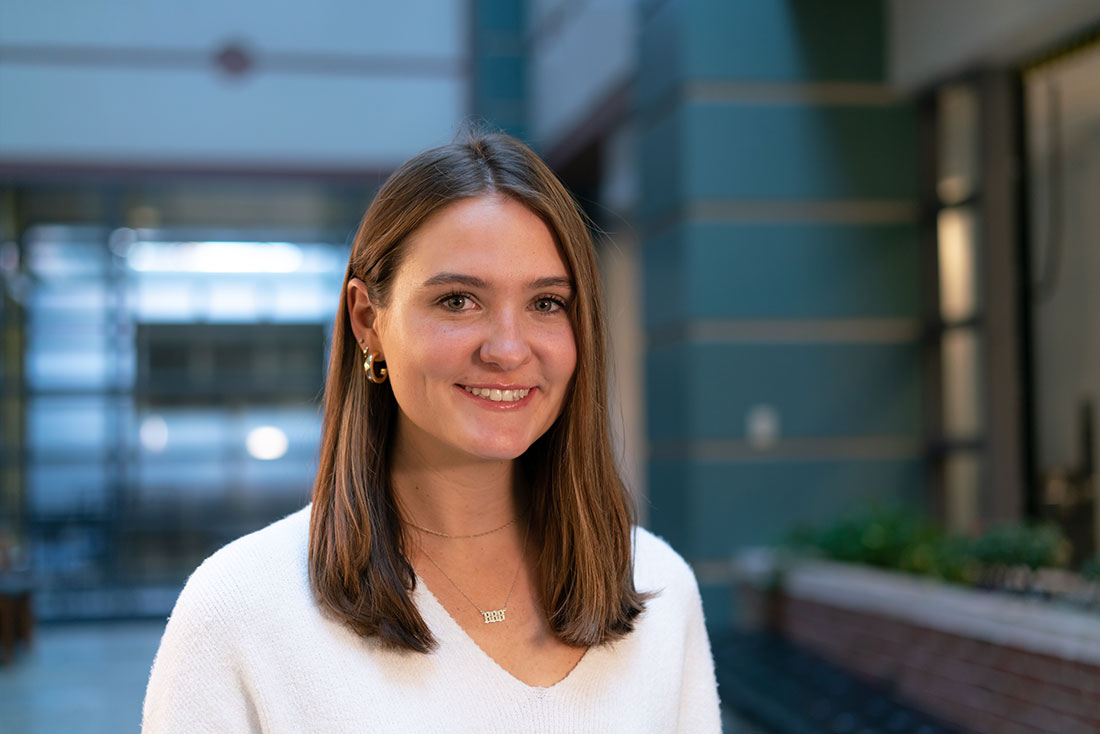 Megan Willkens, Public Health
The most rewarding experience throughout my time at Falk College was becoming involved with undergraduate research. In collaboration with Dr. David Larsen, I completed a project assessing the association between indoor residual spray for malaria control and child cognitive development in sub-Saharan Africa.
This research led to other opportunities, including my contribution to conduct a survey that assessed the capacity of New York State wastewater treatment plants to support wastewater surveillance for COVID-19, and data analysis with the New York State Health Department to expand the NYS wastewater surveillance program. In combination, these experiences have allowed me to develop skills in research and grow personally and professionally.
---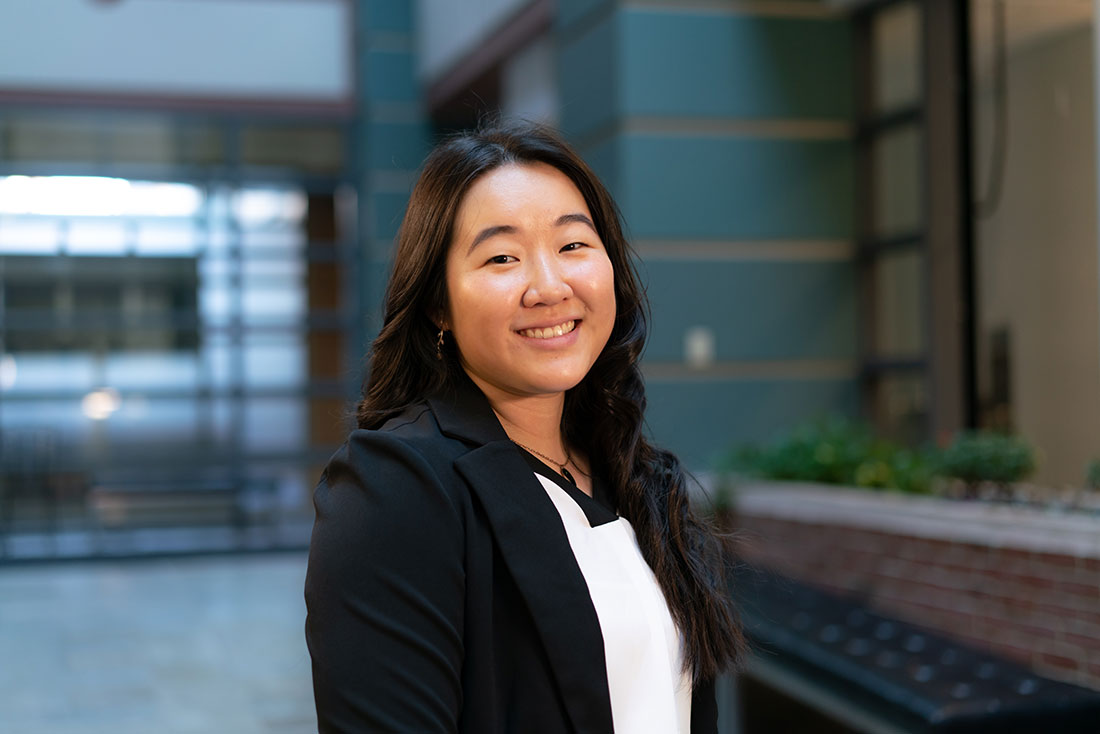 Sewina Yu, Exercise Science
It is difficult to choose just one experience that has been the most important or impactful on me. However, being in Dr. Joon Young Kim's Clinical Research Lab in the Department of Exercise Science has taught me invaluable analytical and research skills. I was able to present two research critiques at an international conference, submit a proposal for an undergraduate SOURCE (Syracuse Office of Undergraduate Research and Creative Engagement) grant, learn about IRB (Institutional Review Board) approval, and submit a poster for Falk Research Day.
I am so grateful to have had these opportunities and experiences in Dr. Kim's lab. Along with this experience, working at the Barnes Center as a personal trainer has also helped me apply what I have learned in my exercise science classes to guide clients toward their fitness and health goals. These two experiences taught me skills that will undoubtedly help me succeed at physical therapy school.