Class of 2023 Honored with Food Studies Awards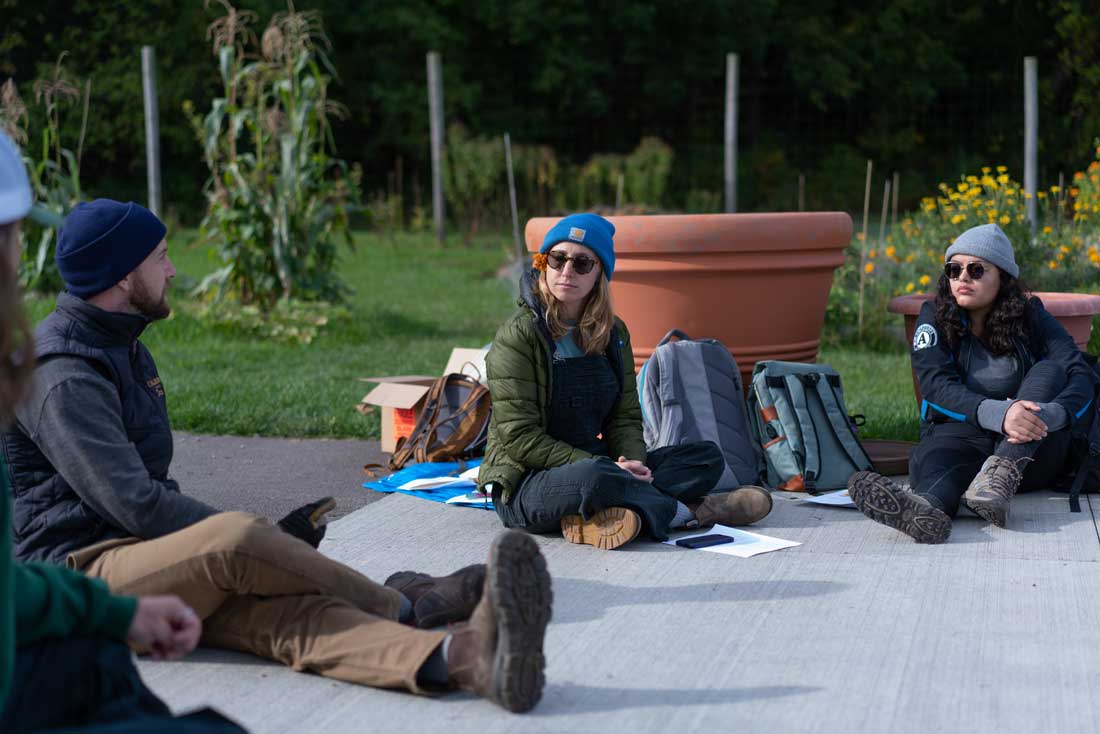 The Falk College Food Studies program would like to congratulate its Class of 2023 award winners! Here's a list of the winners, a description of the award, and comments about the awardees from Food Studies faculty:
Chef's Prize – Emory Sammons
Awarded to a Food Studies graduate who demonstrates exceptional ability in the culinary arts. This ability includes attaining food justice and community engagement goals of the Food Studies Program. From Undergraduate Director and Associate Teaching Professor Mary Kiernan:
"Emory decided to take the most rigorous kitchen course, Food Service Operations, his senior semester. He came to the course with enthusiasm and the will to engage that set the bar for the rest of the group. Emory also quickly connected the course content to his practicum experience at Drumlin's. He takes the classroom learning to work and brings the work experiences to the classroom. He is a model for experiential learning."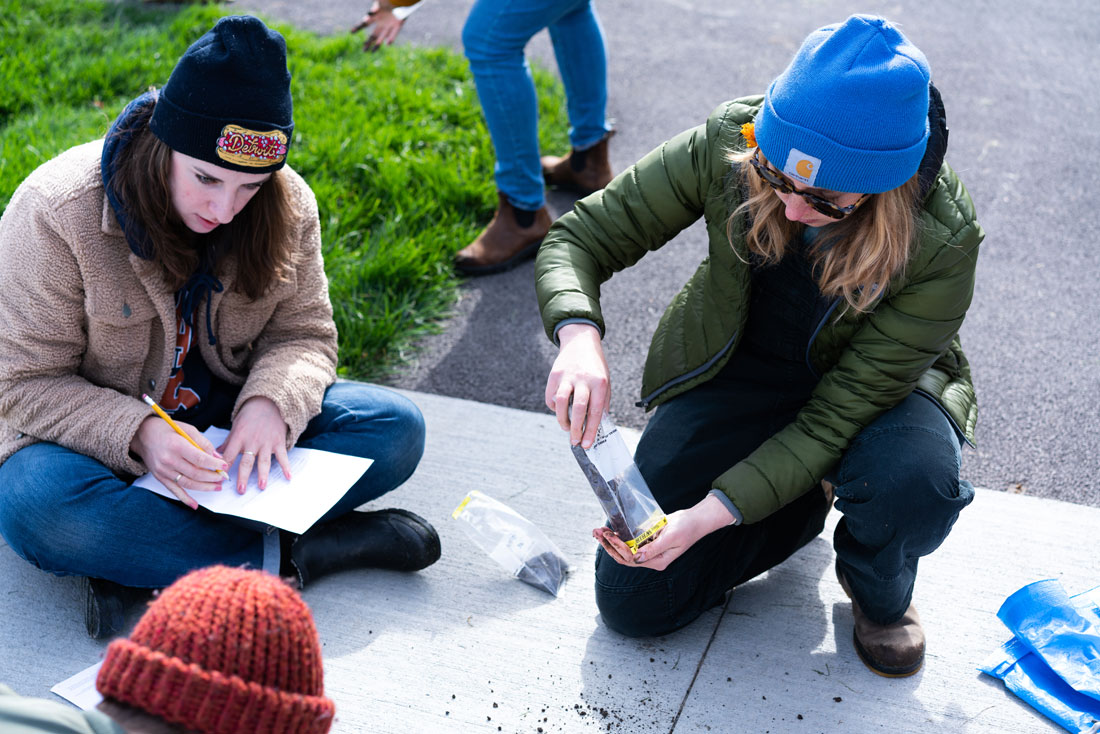 Food Justice Award – Dea Closson
Awarded to a Food Studies graduate who demonstrates the ability to successfully address food justice related issues through a variety of mediums. From Falk Family Endowed Professor Rick Welsh:
"Dea's practicum at the Brady Market is a testament to using her work experience and talents to promote food justice solutions to seemingly intractable issues of food injustice in the City of Syracuse. Along with her work at Brady Market, Dea has been generous with her time sharing her experience with Food Studies undergraduates, teaching them what an alternative food system can be. Dea also has been a valuable addition to my research on establishing haying and grazing policies for Conservation Reserve Program lands to protect ground bird nesting sites."
Community Engagement – Mackenzie Ker
Awarded to a Food Studies major or minor who demonstrates the ability to create or implement progressive food-based initiatives that engage diverse politics locally, nationally, or internationally. From Falk Family Endowed Professor Rick Welsh:
"Mackenzie is interested strongly in understanding sustainability within the food service and tourism industry. She is currently assisting in the reorganization and updating of a Food Studies undergraduate class on Sustainable Food Enterprise Management."
Culture and Commensality Award – Gabriel Hanson Smith
Awarded to the Food Studies major who has expanded the Food Studies program to new audiences by sharing food knowledge and practice through social activism. From Assistant Professor Estelí Jiménez-Soto:
"Gabe has been an integral part of the campus garden for the past couple of years. During his short time as garden coordinator, he has facilitated activities that open the garden space for the broader campus community, including bringing FST classes to the garden and offering volunteering opportunities to interested members of our campus. This allows Pete's Giving Garden to be a place where students can share their knowledge on agriculture and food identities and learn how to grow food.
Research Award – Michelle Tynan
Awarded to a Food Studies major who produces a research project and paper of exceptional quality. The paper should address substantial issues regarding the sustainability of the food system, including food justice, human rights or ecological, economic, and social impacts of food production, consumption, processing, and distribution. From Falk Family Endowed Professor Rick Welsh:
"Michelle's indefatigable approach to qualitative data collection, analysis and presentation is inspiring. She has proven an invaluable contributor to my research on understanding the potential value of algae feed supplements to enhancing dairy herd health, productivity, and reducing methane emissions to combat global warming. Her previous experience working in the dairy industry and the Washington State Department of Agriculture have also enhanced her research contributions."
Graduate School Master's Prize – April Lopez
Awarded to a master's student in each of Syracuse University's 11 schools and colleges who has demonstrated excellence in scholarship and research in graduate study. From Graduate Director and Associate Professor Laura-Anne Minkoff-Zern:
"April applied to the graduate program to enhance her critical understanding of labor injustice in the food system and desire to find a professional path to supporting low-wage food workers and their voices in social movement activism. In addition to conducting independent research, she has also engaged in community advocacy and organizing work for farmworker justice, worked as a teaching assistant and research assistant, and developed course curriculum. In her master's thesis, April focused on food insecurity on college campuses and the related struggles of student workers. Looking closely at the intersection of race and class and how it is experienced by students in terms of campus employment and economic precarity, April's work makes an important intervention into the growing body of literature on campus food insecurity."
Evan Weissman Scholarship – Marguerite Leek
This scholarship is awarded to a graduate student in Food Studies who demonstrates a commitment to food justice and uses food as tool for social change. From Professor Anne C. Bellows:
"Marguerite Anna Leek hails from western North Carolina, where she and her family regularly volunteered at the local food bank. To reflect critically on the role of food banks in an economically polarized society, she conducted pilot interviews with staff at food banks in New York, Texas, North Carolina, and Washington state to gauge their understanding of rights-based versus charity approaches to economic inequality and insecurity. Her work was picked up by the U.S. Right to Food Community of Practice and has been requested for inclusion in a special issue of the University of Miami Law Review Journal."
Interested in a career working with food and agriculture issues, sustainability and food security, or food processing, preparation, and distribution? Learn more about its academic programs, experiential learning, and career opportunities.