22nd Legislative Policy Day Explores Digital Justice in Syracuse University's Backyard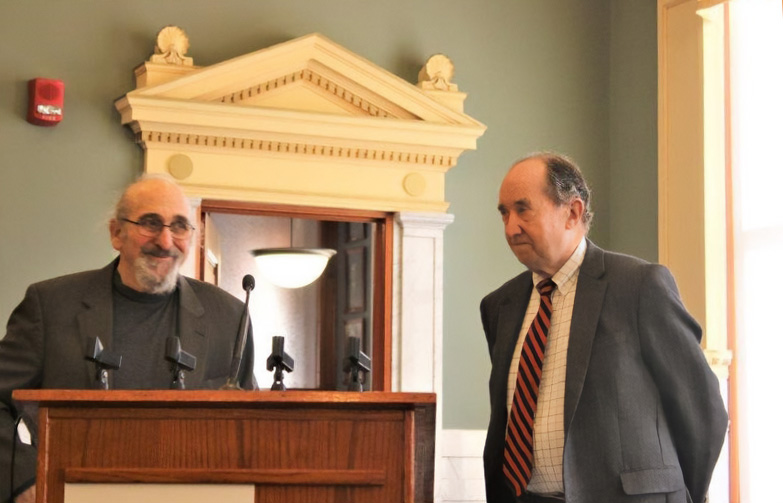 To get a better sense of the dimensions and consequences of the "digital divide" in the Syracuse area, consider these sobering statistics:
One in six Onondaga County households do not have access to broadband, and three of 10 City of Syracuse households do not have a broadband connection.
One in three school-aged children in Syracuse do not have adequate internet access in their homes.
One in three Black and Latinx Syracusans, and two out of five Indigenous Syracusans, do not have broadband access.
The numbers are about the same or worse across New York State, where half of the state's 1.43 million households with incomes below $25,000 do not have a broadband connection, according to extensive research conducted for a report on New York's Digital Divide.
To examine the digital divide and its entanglement with various forms of systemic inequality in the Syracuse area, the School of Social Work at Falk College hosted the 22nd James L. Stone Legislative Policy Day April 22 in the Onondaga County Legislative Chambers at the Onondaga County Courthouse in downtown Syracuse.
The symposium, called "Achieving Digital Justice in Our Backyard," started with greetings from James Crowley, Chairman of the Onondaga County Legislature, followed by the keynote address from New York State Sen. Rachel May called "An Introduction to the Legislative Process–How to be an Effective Advocate." Syracuse Deputy Mayor Sharon Owens, other community leaders, representatives from citizen organizations, librarians, social workers, planners, and local government officials served on several panels exploring various means of addressing this critical issue.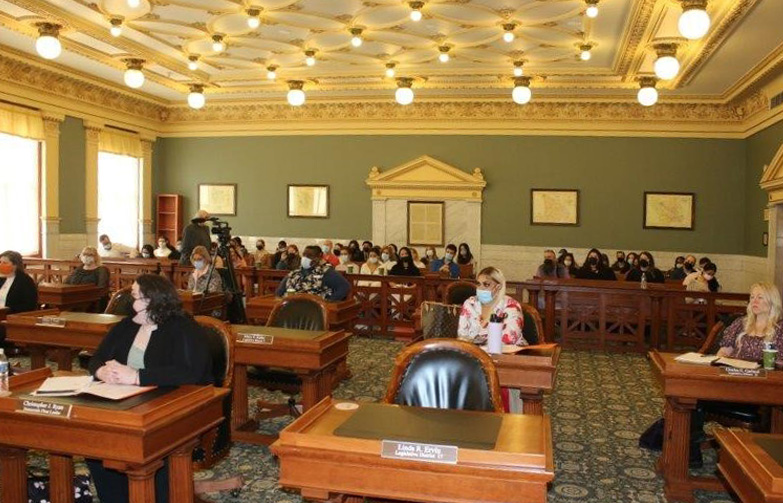 "I was surprised to learn that such a large portion of Syracuse residents don't have internet access," said Master of Social Work (MSW) student Jacqueline Allen '23. "The implications of this are rather large when thinking about how our world has changed since the COVID-19 pandemic. Internet access has become a necessity, and a source of connection and opportunities."
David Nagle '24, a MSW student and graduate assistant, worked with School of Social Work Professor Eric Kingson to organize the event, which was the first Legislative Policy Day since the outbreak of the COVID-19 pandemic in 2020. Nagle said it was important to select a policy topic that reflected the impact of the pandemic.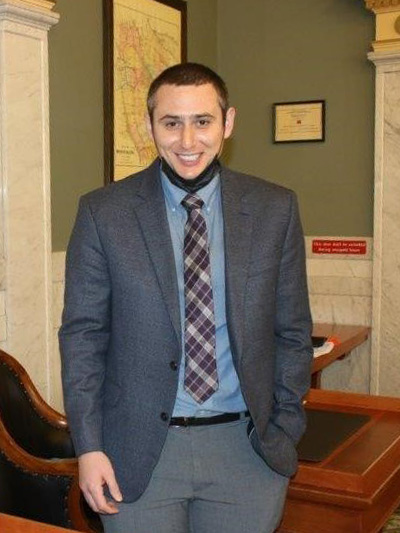 "The pandemic accelerated a transition to remote learning, commerce, and work that has elevated the issue of the digital divide for communities and policy makers," Nagle said. "Now, two years later, the pandemic recovery marks a specific moment in time where there needs to be a significant commitment among leaders in Syracuse to address digital access."
Nagle said the symposium's panel discussions created an opportunity for students to observe the policy-making process in action and have an immediate opportunity to advocate for changes. For example, the final panel discussion focused on what has been done locally to address the divide and considered the next steps for achieving digital access and justice in Syracuse and its surrounding communities.
"From helping people with job, housing, or benefit applications to connecting patients to therapeutic resources, internet access will be crucial to our effectiveness as social workers," Nagle said. "Legislative Policy Day helps build the skills we need to become agents of change for digital equity and other important issues."
(In advance of the symposium, Nagle discussed Legislative Policy Day on WSYR-TV's Bridge Street.)
MSW student Allen said she appreciated hearing from panelists who were passionate about the digital divide crisis. As the panelists addressed concerns and answered questions, Allen said her most important takeaway was a reminder to think more critically about the issues surrounding social work clients.
"Often, an image is painted by mainstream culture that 'everyone has internet,' " Allen said. "It is critical as social workers to not assume anything about our clients, but rather to think about what it means to not have internet in our country today. What barriers and isolation might that impose on individuals, families, and children?"
The Legislative Policy Day symposia, which have been held annually since March 2000, are a vital component of the curriculum and signature event for the School of Social Work. They are made possible by the generous contributions of James L. Stone, MSW Class of 1964, the former New York State Commissioner of Mental Health and current chair of the Falk College Advisory Committee who attended the April 22 symposium in person.
"Each Legislative Policy Day is designed to reflect and reinforce the proud tradition and responsibility of professional social workers to participate in social reform and community change efforts as part of their professional practice," said Kingson, who has been the driving force behind the symposia since they started in 2000.
Carrie Jefferson Smith, Professor and Director of the School of Social Work, provided opening comments emphasizing the importance of this tradition.
"Each symposium involves students and faculty in the process of exploring an important social issue and witnessing the real-life involvement of community leaders, citizen organizations, politicians, and social workers who are actively involved in developing and implementing social policies, benefit protections, and programs that empower individuals, families, vulnerable populations, and communities," Smith said. "Such activities are in the scope of work that our students, as future social workers, will be engaged."
Falk College Dean Diane Lyden Murphy asked the students to embrace the day to deepen their understanding and knowledge of why "social welfare policies and policy practice skills are essential to your future practice."
"There is great urgency to address these and other complex challenges through effective social policy," Murphy said. "Social work students, this is the work that lies ahead for you as future social workers, policymakers, and community advocates. It is up to us to advocate for positive change."
The School of Social Work has an important legacy on the Syracuse University campus, in the local and regional communities, and beyond. Visit the School of Social Work webpage to learn more about academic programs, experiential learning, and career opportunities.