Falk College Alumni and students are honored during this year's Coming Back together celebration!
Starting in 1983, Coming Back Together (CBT) was the first reunion of its kind. Every three years, Black and Latino/a alumni come back to campus to celebrate their accomplishments, meet current students, and remain connected with the University.
The theme of this year's reunion is "Celebrating 151 Years of Black and Latino/a Excellence at SU." Over the four-day weekend, workshops, receptions, social events and cultural activities will be offered to attendees. Highlights include the CBT Celebrity Classic basketball game, a special concert featuring 90s R&B trio SWV, tailgate on the Quad and football game vs. Rutgers University, fundraising gala and awards ceremony, and a Sunday worship service featuring Grammy-winning gospel artist BeBe Winans.
Coming Back Together Awards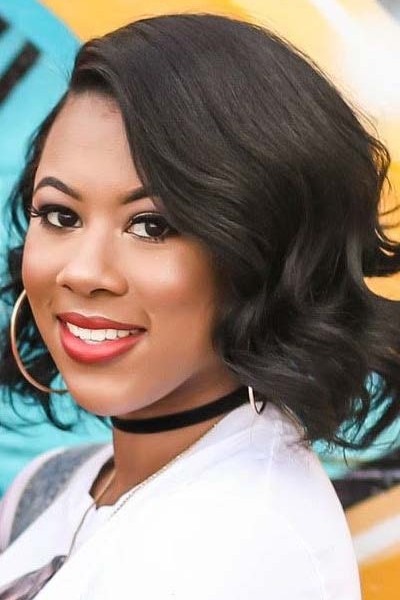 Syracuse University's Office of Multicultural Advancement will be recognizing accomplished alumni during Coming Back Together (CBT) this September. One of them is Falk College Sport Management major Jasmine Jordan-Christmas '14. She will be receiving a Young Alumni Award for Excellence in Fashion.
She will be honored for her extraordinary professional achievements by Chancellor Kent Syverud at an awards ceremony on Saturday, Sept. 11, from 7 to 9 p.m. at Goldstein Auditorium in the Schine Student Center.
Presented to African American and Latino/a alumni during CBT, the awards serve to recognize the significant civic or career achievements by the selected winners. Since 1983, the ceremony has been a signature event presented at the CBT reunion.
"The 2021 awardees represent some of the University's best, brightest and most engaged alumni," says Rachel Vassel, associate vice president in the Office of Multicultural Advancement. "While achieving tremendous professional success across diverse fields, these individuals are dedicated to Syracuse University and we are forever grateful to them for the many ways they support our work."
Jordan-Christmas is a sports marketing professional for Nike's Jordan brand, a fashion influencer and 2014 graduate of the Falk College sport management program. The daughter of basketball legend Michael Jordan, Jordan-Christmas is forging her own legacy in the sports industry and has worked closely with some of the most notable brands in sports over her 10-year career.
In her current role as field representative for sports marketing, basketball and women's, with Nike, Jordan-Christmas manages athletes who represent the Jordan brand. She recently led an initiative to shape the future of basketball culture for women and young girls by expanding the brand's WNBA roster to eleven active players, the largest in the brand's history. Previously, she worked as operations coordinator for the Charlotte Hornets.
Jordan-Christmas is married to former Syracuse basketball player Rakeem Christmas and the mother of a toddler son, Rakeem "Keem" Jr. She is an Our Time Has Come scholarship donor and supports her family's philanthropic efforts through the Rakeem Christmas Foundation and the Novant Health Michael Jordan Family Medical Clinic in Charlotte, North Carolina. She recently provided a special video message of encouragement for the Class of 2020's virtual commencement.
Orange Circle Awards
Alumni and student groups will also be honored through the Orange Circle Awards as part of Coming Back Together 2021 celebration. Recipients are altruistic members of the SU community who have done extraordinary things in the service of others. From generous financial support to selfless volunteerism, the Orange Circle Awards recognize students, faculty, staff and alumni who possess a deep responsibility for acts that better society.
This year the Food Busters student group will be honored for their work in the Syracuse community. Food Busters was started by students within the nutrition program at Falk College.
Honors will be given during the Orange Circle Awards ceremony and reception, held from 2-4 p.m. on Sept. 9 as part of Syracuse University's Coming Back Together celebration. The awards ceremony will occur in the Grand Hall of the Daniel & Gayle D'Aniello Building, home to the National Veterans Resource Center.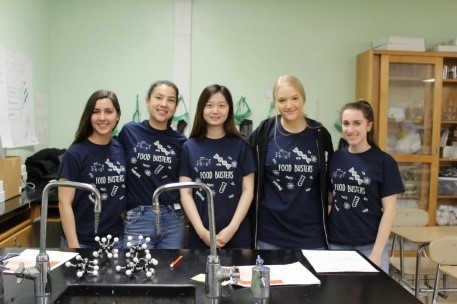 Food Busters strives to improve literacy skills and public health awareness of fellow students in the Syracuse community. The organization was created in 2014 by ShawFood Busters group photo Center nutrition volunteer coordinators Jennifer La '14 and Katelyn Castro '15 and Engagement Fellow Victoria Seager G'15. It sends Syracuse University volunteers from the Shaw Center into local schools to teach students to implement lesson plans designed around content they are learning in their school or college.
This year, Food Busters worked with Henninger High School students in hands-on, STEM-focused lessons designed to explore the relationship between food, nutrition, health and media, while also increasing these students' comprehension in the fields of literacy, mathematics and science. Along with nutrition students from Falk College, the Henninger High School students learned to perform their own food science experiments based on the lesson plans.
Falk College CBT Event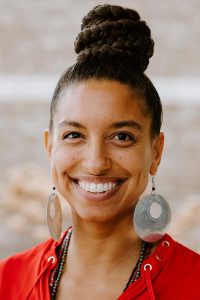 The food studies program is also hosting Leah Penniman during this year's Coming Back Together celebration. The event, "Soup JOUMOU and a lecture TOO!," will feature a luncheon with Soup Joumou – the Haitian liberation meal as well as a lecture by Leah.
Leah is a Black Kreyol farmer, author, mother, and food justice activist who has been tending the soil and organizing for an anti-racist food system for 25 years. She currently serves as founding co-executive director of Soul Fire Farm in Grafton, New York, a Black & Brown led project that works toward food and land justice. Her book is Farming While Black: Soul Fire Farm's Practical Guide to Liberation on the Land.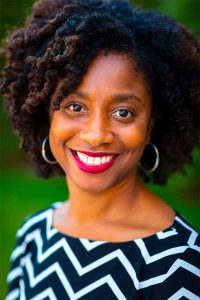 The event will be moderated by Rick Welsh, Chair of the department of Nutrition and Food Studies with panelists Marcelle Haddix, courtesy appointed professor of Food Studies, and Estelí Jiménez-Soto, assistant professor of Food Studies.
Marcelle Haddix will also be receiving an Orange Circle Award this year for her work in the Syracuse community. Haddix chairs the School of Education's Reading and Language Arts department, and is the inaugural co-director of the Lender Center for Social Justice. Her scholarly pursuits focus on the experiences of students of color in literacy and English teaching and teacher education, as well as the importance of centering Blackness in educational practices and spaces.
For a full list of CBT events and registration information, visit the Coming Back Together 2021 website.