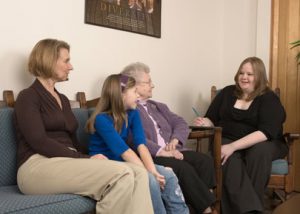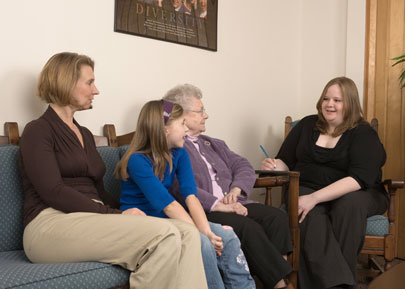 The Couple and Family Therapy Center, conveniently located on the Centro bus line in the heart of downtown Syracuse, offers confidential services with therapists trained to work with adults, children and families. Our therapists are graduate students in the nationally accredited Marriage and Family Therapy program at Syracuse University. They work with faculty supervisors who are experts in the marriage and family therapy field. All supervisors are licensed clinicians and approved supervisors with The American Association for Marriage and Family Therapy.
Marriage and family therapists are effective in treating many issues, such as:
Resolving marital and couple difficulties
Easing relationship or communication struggles
Coping with separation and divorce
Managing stress and parent/child difficulties
Moving beyond family violence or substance abuse
Dealing with emotional distress, anxiety or depression
Coping with grief and loss
Assessing for gender transition treatments
Offering LGBTQ affirmative therapy
For more information, download the brochure.