SABR Award Leads to Major League Job for Sport Analytics Student John Asel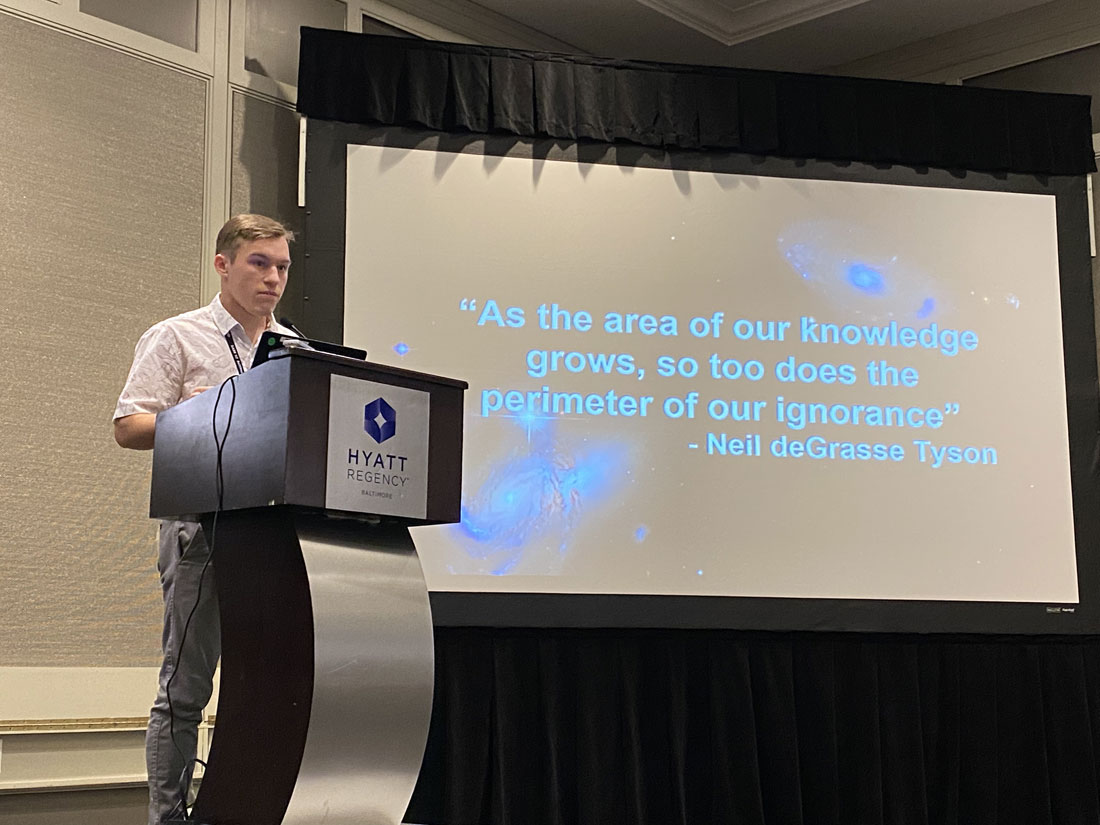 Roman philosopher Lucius Annaeus Seneca is credited for saying that "Luck is what happens when preparation meets opportunity."
In other words, we make our own luck. And that's exactly what Falk College Sport Analytics major John Asel '23 did this past summer at the Society for American Baseball Research (SABR) Analytics Conference in Baltimore, Maryland.
Utilizing the preparation and communication skills he learned from his family members and Sport Analytics mentors, Asel received the 2022 Doug Pappas Award for best oral presentation at the conference. Asel also used the opportunity to network and among the industry leaders he met at the conference was Sig Mejdal, assistant general manager of the Baltimore Orioles.
Mejdal was impressed by Asel and remembered his award-winning presentation. Asel subsequently applied for a position with the Orioles and was recently notified that he will start a job in the team's analytics department in the 2023 baseball season.
(Access Asel's PowerPoint presentation: Meta Pitch Tracking: How The Changes In Pitch Tracking Technologies Should Change How We Look At The Data They Collect.)
Asel, who is working on additional baseball research with Falk College assistant professor of sport management Jeremy Losak, spent summer 2022 as a performance analytics intern with the Tampa Bay Rays. He says he was confident he had given a strong presentation at the conference but was shocked that he won the award, which is named after the late baseball researcher Doug Pappas.
"The feedback was overwhelmingly positive, especially regarding my delivery of the presentation," Asel says. "Perhaps my favorite compliment was one attendee asking if I was a drama student because I had been so expressive. In our Falk education we hear a lot about the value of being able to communicate the analytics and it was amazing to see firsthand the kind of reception communication can receive."
We asked Asel to share his experiences from the SABR conference and his thoughts on winning the prestigious award. Here's what he shared with us:
"This August I attended the Society for American Baseball Research (SABR) annual convention in Baltimore. I had attended twice before, even writing about my first experience in my college admissions essay. Everyone's love for baseball and in-depth research on the most niche topics makes the hotel boardrooms feel like home. Only this year it was different: I was presenting.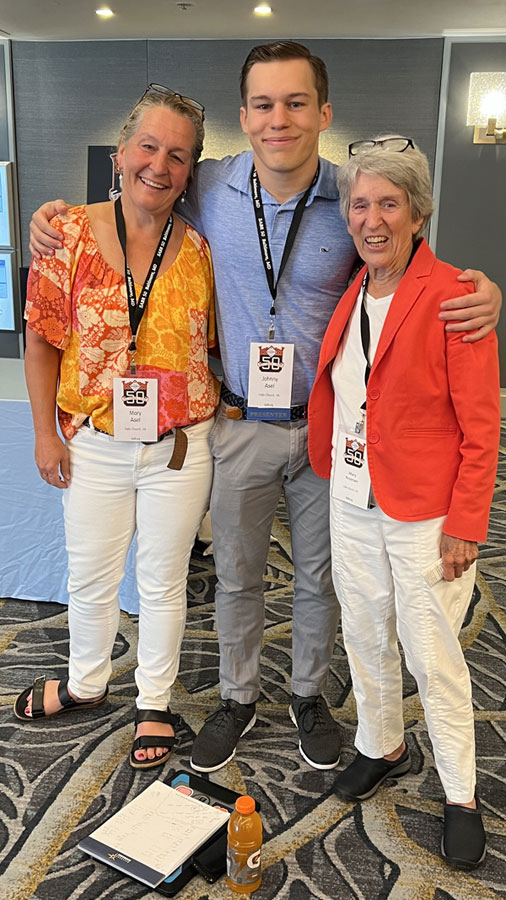 "There were nerves leading up to the presentation but as soon as I got going, they all went away. The body language of the audience was positive and there were friendly faces in the front row. My parents, grandmother, and my high school journalism and math teachers had made the drive from Virginia to support me.
"To those faces in the front, I owe a lot of thanks. They had each taken time to indulge my enthusiasm for baseball at various stages. In my parents' case, they had even helped me with my presentation up to the night before. They were both crucial in encouraging me to submit my research and refine my script. The task of telling a story about data at 8:30 a.m. on a Saturday was daunting and they helped me get over the hump.
"With reflection, the project I presented encapsulates what Falk's Sport Analytics major teaches: They give you the coding skills to answer questions harnessing big data and emphasize being able to communicate your findings in an understandable way. The value of doing so was well exemplified in the reaction to my presentation.
"As my family was leaving the last panel we planned on attending, I was pulled aside and informed I had won the Doug Pappas Award for the best oral presentation. It was shocking. I thought I had given a strong presentation, but as a first-time presenter I did not have awards on my radar.
"The convention was surreal. Along with my presenting experience, I spoke with Sean Forman, founder of Sports Reference; Mark Armour, president of SABR; Sig Mejdal, assistant general manager of the Baltimore Orioles; and Dan Evans, former general manager of the Los Angeles Dodgers. A packed weekend to say the least.
"Hopefully, it is the beginning of a long journey in Baltimore as I have accepted an offer to join the Orioles' analytics department this upcoming season. Funny enough I will be working with Mr. Mejdal to bring a World Series to Baltimore. Go Birds!"
To learn more about the Falk College sport management and sport analytics academic programs, career paths, and experiential learning, visit the Department of Sport Management.