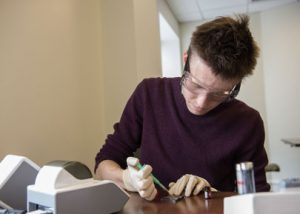 The Falk College Research Center will host the inaugural Falk Student Research Celebration April 17-20, 2017 to highlight Falk students' research collaboration and their dedication to advancing research knowledge. Posters will be on display beginning April 17 near the second-floor student lounge and the Falk Café on 2 in the Falk Complex.
As part of the Falk Student Research Celebration, a panel of student researchers will address questions about getting involved in research and presenting research at conferences. The panel discussion will take place in Room 104, Falk Complex, April 19 from 5:15 to 6:30 p.m.
For more information, contact Amy Dumas in the Falk College Research Center at adumas@syr.edu or visit falk.syr.edu/research.