Keeping Legacy Alive for Incredible Syracuse Student-Athlete Veteran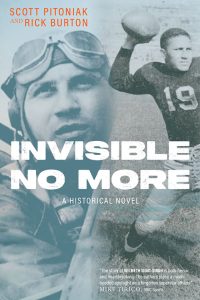 What if one of the greatest student-athletes in Syracuse University's storied history—its first Black sports star—was one of the world's least-known legends? Wilmeth Sidat-Singh '39 is partially recognized within the University community, but his full story hasn't ever been told—until now, thanks to two Newhouse School of Public Communications alumni. It's a tale that involves a former Orange football and basketball standout who dies tragically during World War II.
This year marks the 80th anniversary of Sidat-Singh's death, which occurred a year after his entry into the U.S. military. Following rigorous testing, he joined the elite Tuskegee Airmen. His P-40 fighter went down during a training mission in 1943, killing the young airman, just four years after earning a bachelor's degree from the College of Arts and Sciences.
Sidat-Singh's life and legacy was recently honored during an event at the National Veterans Resource Center at the Daniel and Gayle D'Aniello Building (NVRC), marking the 75th anniversary of desegregation of the U.S. military.
Even so, much of Sidat-Singh's life remains undocumented. Award-winning journalist and author Scott Pitoniak '77 and Rick Burton '80, the David B. Falk Endowed Professor of Sport Management in Falk College, have written a years-in-the-making book that fills in the blanks of Sidat-Singh's extraordinary but largely forgotten life.
Predicated on extensive research and interviews, their historical novel, "Invisible No More," recently was published by Amplify/Subplot and is available online and in bookstores. The book was unveiled during the NVRC event, at which both authors discussed this remarkable student, athlete and veteran.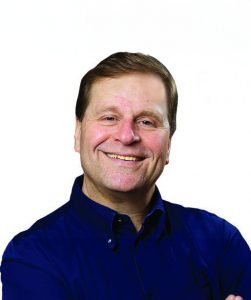 You wrote about Sidat-Singh in "Forever Orange: The Story of Syracuse University." What fascinates you most about his life?
Pitoniak: I think we were intrigued by what an incredible person he was on so many levels. The more interviews and research we conducted for "Forever Orange," the more layers we discovered.
Wilmeth truly was the greatest athlete many people never heard of. We could have produced a book solely on his athletic achievements, which were astounding. He was a quarterback compared to the Tom Brady and Peyton Manning of his day by the most influential sports media member of the times (sportswriter Grantland Rice). He was a superb basketball player, whom his peers from the 1930s and early '40s said would have wound up in the Basketball Hall of Fame had he lived. He was a pre-med major who dreamed of following in both his father and stepfather's footsteps and become a doctor.
On top of that, he was a courageous man who paid the ultimate sacrifice. And he gave his life for a country that didn't consider him a full-fledged citizen because of the color of his skin. He overcame numerous racist obstacles along the way, and truly was a trailblazer for the Black quarterbacks who followed in his footsteps years and decades later.
Burton: He really was a great young man, not only a generational athlete with talent beyond reproach, but just a great individual, too. Everything you would want in a doctor, a teammate, a friend. In a different generation, he could have been a great leader, perhaps even president. What he had to overcome, including hiding his identity, was simply incredible.
You mention his story has largely been untold. Why?
Burton: That's partly due to the racist times in which he played. During that period, athletic awards typically weren't given to African American athletes. Then, when he died in 1943 during that training mission as a member of the Tuskegee Airmen, he literally disappeared and was forgotten. It was at the height of World War II when many soldiers perished daily and one individual death did not receive much attention. It's so hard to keep one's legacy alive when they're gone, and, unfortunately, it's not until much, much later that we began to realize the generational talent we had in Sidat Singh.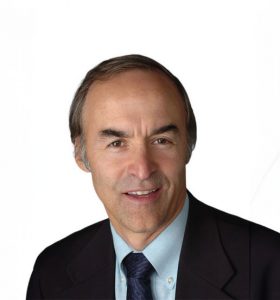 It's important to note this is a historical novel and not a biography. Was there a reason you approached it in this manner?
Burton: While we would have loved for this to have been a biography about a great young student-athlete, the reality is that most of his peers and family are no longer with us, which meant we had to really dig to provide a realistic account of his life.
During his playing days, there wasn't much material in terms of newspaper quotes or even any letters describing his innermost feelings. This was in an era when reporters typically did not quote Black athletes, so press coverage was thin.
We wanted to get into his head. What was in his mind? What might he have been thinking? We piece this together through interviews with people who knew him, including surviving distant relatives, players and coaches. We created a fictional sports reporter who stumbles upon his story. She is a composite character of people Scott and I knew and worked with, and she and Wilmeth serve as parallel protagonists.
I need to reinforce that this is historical fiction. We are not trying to portray this as perfect history. We extensively studied his life in order to put this story together in an historically accurate way. It's rooted in reality.
How do you make sure your work is indeed rooted in reality?
Pitoniak: Both Rick and I have worked as sportswriters at daily newspapers. We ultimately decided to create a female sports writer as a prominent character to drive the narrative. We wanted someone who was facing challenges and roadblocks similar to Wilmeth's while trying to break into a predominantly white, male field.
She uncovers Sidat-Singh's story and immerses herself into it. She digs and digs and digs and finds all these different pieces. Because it's fiction, we can jump back in time and get inside Wilmeth's head and soul. It was a lot of fun for us to put this together, but more importantly, to help shine more light on Wilmeth's fascinating life.
Though it takes place nearly a century earlier, we believe it's very much a 21st century story—a story we hope will inspire people facing similar, daunting challenges. As the title says, we wanted to try to make sure Wilmeth was invisible no more.
About 'Invisible No More'
From the publisher: "Wilmeth Sidat-Singh is the greatest athlete you've never heard of. In addition to having a laser for an arm on the football field and electric moves on the basketball court, he was also a scholar, civil rights pioneer, patriot and one other thing—forgotten.
"In this historical novel based on Sidat-Singh's life, sportswriter Breanna Shelton inadvertently comes upon the compelling life of a Syracuse University phenom who generations earlier had to hide his identity in order to play, then was forced to deal with the backlash amid the tension of race and sports in 1930s America.
"As an aspiring Black woman building her career in a profession that doesn't embrace her, Shelton finds a kindred spirit. She buries herself in research, committed to resurrecting an inspirational man whose name was long lost. In the process, she discovers courage and fortitude to transform herself and her goals.
"Post–civil rights era society still wrestles with stiff obstacles that Sidat-Singh faced when he was "passing" to get on the field; flying as a Tuskegee Airman in World War II; and interacting with celebrities of his day, including Duke Ellington, Cab Calloway, Grantland Rice, Sam Lacy and Joe Louis.
"This fictionalized account, as timely now as ever, honors an American hero whose life ended too soon serving a country that didn't see him as a full citizen because of the color of his skin. After you read this book, Sidat-Singh will be invisible no more."
An SU News story by Keith Kobland originally published on Nov. 1, 2023.