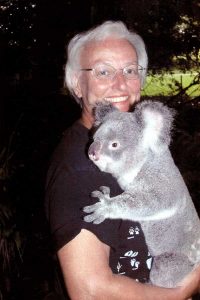 Jean L. Bowering, Ph.D., retired Syracuse University Professor of nutrition, passed away April 1 in Ithaca, New York.
Born in 1939 in Yonkers, New York, Dr. Bowering completed her undergraduate degree at Cornell University in 1960. There, she was a member of the sorority Chi Gamma, banned by the national organization for pledging a Black member. She worked two years as a research chemist before returning to Cornell to earn her master's degree in nutrition. One summer during her graduate studies, Dr. Bowering traveled to Guatemala to study nutrition and malnutrition in a developing nation. She later earned her Ph.D. in 1969 at the University of California Berkeley, where from her laboratory she experienced the 1968 tear gassing of anti-war demonstrators. She spent one year at Children's Hospital in Washington, D.C. as a post doctoral research nutritionist before returning to Cornell to serve as an Assistant Professor teaching biochemistry and other nutrition subjects and doing important research on human iron requirements. Another research project involved numerous trips to New York City, as a leader of the East Harlem Nutrition Education Program. She was a member of the "Friends of the Cornell 11" action to sue the University for not equally granting tenure to women.
In 1977, Dr. Bowering left Cornell to join Syracuse University as an Associate Professor, later promoted to full Professor. During her time at Syracuse, she served as director of the graduate program in nutrition and enjoyed two-semester assignments at Syracuse University's London program, where one of her courses was World Cuisine. A highlight of her research was the first survey in New York State to include both upstate and downstate cities to ascertain the economic situation and food program usage of clients of food pantries and soup kitchens. Dr. Bowering and her friend and colleague, Kate Clancy, Ph.D., oversaw the work and analyzed the data.
"Jean was a wonderful friend for 54 years," says Dr. Clancy, former Syracuse University Professor of nutrition. "She was a devoted teacher and guided many students through their doctoral and master's degrees on a wide variety of topics. She stayed in touch with most of them over many years, and I'm sure they will continue to remember her as a mentor and a friend."
Dr. Bowering retired from Syracuse University in 2002. In retirement, she was active as an advisor for Health and Nutrition Studies at the Tompkins County office of Cornell Cooperative Extension.
Besides food and cooking, Dr. Bowering had many other hobbies and skills, including gardening, sewing, woodworking, photography, and reading. As an avid outdoors person, camping was a favorite vacation activity for Dr. Bowering and her husband, often combined with canoeing. She also enjoyed snorkeling and sailing, as well as winter sports such as cross-country skiing. She traveled to all seven continents. Especially enjoyable was the company of distant Australian relatives discovered through genealogical searching.