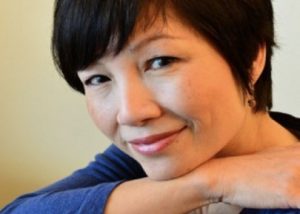 The Falk College nutrition program will host "Adding Flavor to Heart Health," a culinary demonstration and tasting with Cindy Chan Phillips '14, MS, MBA, RD, director of nutrition education for the New York Beef Council, Monday, April 10, 2017 from 5:15 to 7:15 p.m. in the Nutrition Assessment, Consultation and Education (ACE) Center demonstration kitchen, Falk 204, as part of the Joan Christy lecture series.
"Adding Flavor to Heart Health" will discuss the role of protein in managing both weight and overall health, as well as demonstrate how to incorporate lean beef into healthy meals to meet the 2015 Dietary Guidelines for Americans and add flavor without superfluous sugar, salt, and fat. Recipes to be used in "Adding Flavor to Heart Health" include an easy Mexican beef cornbread muffins breakfast, and a cook once, eat twice dinner of pepper-crusted sirloin with garlic-sherry sauce and Korean-style beef and rice bowl.
"There is no doubt about it, the consumption of beef is a very controversial topic in the U.S.," says Tanya Horacek, Ph.D., RD, professor in the Falk College Department of Public Health, Food Studies and Nutrition. "Dietary guidelines and dietitians have been recommending that the general public reduce their intake of red meats as one way to improve health outcomes. The reality is most Americans are still eating a lot of meat and as dietitians, we need to figure out how to meet them in the middle."
Cindy Chan Phillips is a registered dietitian, health communicator and currently the New York Beef Council director of nutrition education. She received her master of science in nutrition science from Syracuse University, her MBA in marketing in San Diego State University, and a chef certificate from Mohawk Valley Community College's hospitality program.
Cindy has experience in both clinical and community nutrition. She was the primary dietitian of the Critical Care Unit at St. Luke's Hospital where she provided medical nutrition therapy and nutrition education to improve the clinical outcome for critically ill patients, or patients with acute or chronic disease conditions.
"Cindy Chan Phillips, a Syracuse University alumna, has an elegant way of sharing how we can have beef in a healthy way," Horacek adds. "Her presentation is engaging, myth busting, and shares some important information and tips for the general public and dietitians working with them."
The Joan Christy lecture series is made possible by The Christy Food and Culture Fund, established in 2005 through the generosity of Syracuse University nutrition alumna Joan Christy '78, G'81 to provide support for a lecture series in the nutrition program at Syracuse University.