Jeremy S. Jordan Named Dean of David B. Falk College of Sport and Human Dynamics.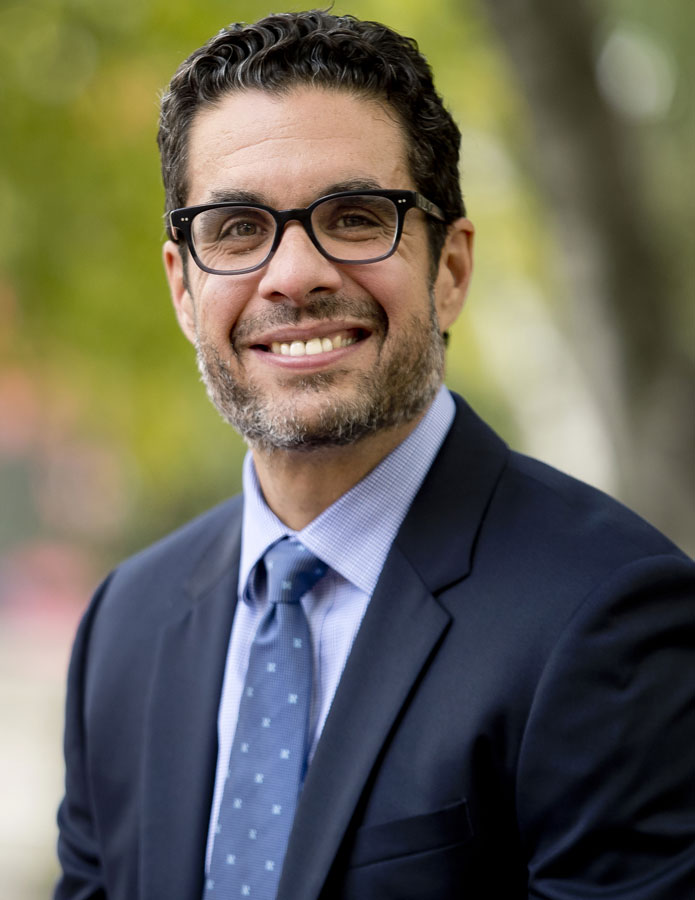 Jeremy S. Jordan, a seasoned academic with extensive experience in sport and recreation management, has been named the next dean of the David B. Falk College of Sport and Human Dynamics. The announcement was made today by Vice Chancellor, Provost and Chief Academic Officer Gretchen Ritter. His appointment, effective September 1, was approved by the Executive Committee of the Board of Trustees.
"Jeremy Jordan brings a combination of academic leadership experience and hands-on industry knowledge that will be a boon to Falk College and its professional programs—from food studies to marriage and family therapy to social work," Provost Ritter says. "I look forward to working with him, especially on important initiatives like the launch of the esports degree and the expansion of the sport management program."
Jordan is currently the vice provost for faculty affairs at Temple University in Philadelphia, where he is also a professor and Ed Rosen Senior Research Fellow in the School of Sport, Tourism and Hospitality Management's Department of Sport and Recreation Management. He is the NCAA Faculty Athletics Representative, and has also been the director of the Sport Industry Research Center and the Millard E. Gladfelter Research Fellow.
Jordan's research focuses on the impact of sport participation and events on individuals and communities, as well as the social, environmental and financial impact of sport events and organizations. He has authored numerous peer-reviewed articles and book chapters, and has participated in more than 65 funded research projects.
Before joining Temple in 2008, Jordan held faculty positions at the University of Miami, Mississippi State University and the University of Memphis, and served as the athletic director at La Sierra University in Riverside, California. He earned a Ph.D. in sport management from The Ohio State University, a master's degree in exercise and sport science from the University of Utah and a bachelor's degree in physical education from La Sierra.
"I am honored to have been selected as the next dean of Falk College and look forward to becoming a member of the Syracuse community," Jordan says. "The college is known for its academic excellence, impactful research and commitment to community engagement. I admire the culture and rigor of the college and Syracuse University, and I look forward to contributing to the success of both with the support of the students, staff, faculty and alumni."
The dean search committee, convened by Provost Ritter in February, was co-chaired by Falk College faculty members Mary Graham, professor of sport management and faculty athletic representative, and Katherine McDonald, associate dean of research and professor of public health.
"I am grateful to the committee members for their hard work in recruiting a talented leader like Jeremy Jordan to join our campus community," Provost Ritter says.
Jordan succeeds Diane Lyden Murphy, who is concluding her tenure as dean of the Falk College, a position she has held since 2005. She has served 45 years at Syracuse University. "Diane has truly left her mark on Falk College, shepherding it from its early days and overseeing multiple successful initiatives," Provost Ritter says. "I thank her for her service and her incredible contributions to the college and the University."