Falk Student Bre'Yona Montalvo Receives First Sunflower Scholarship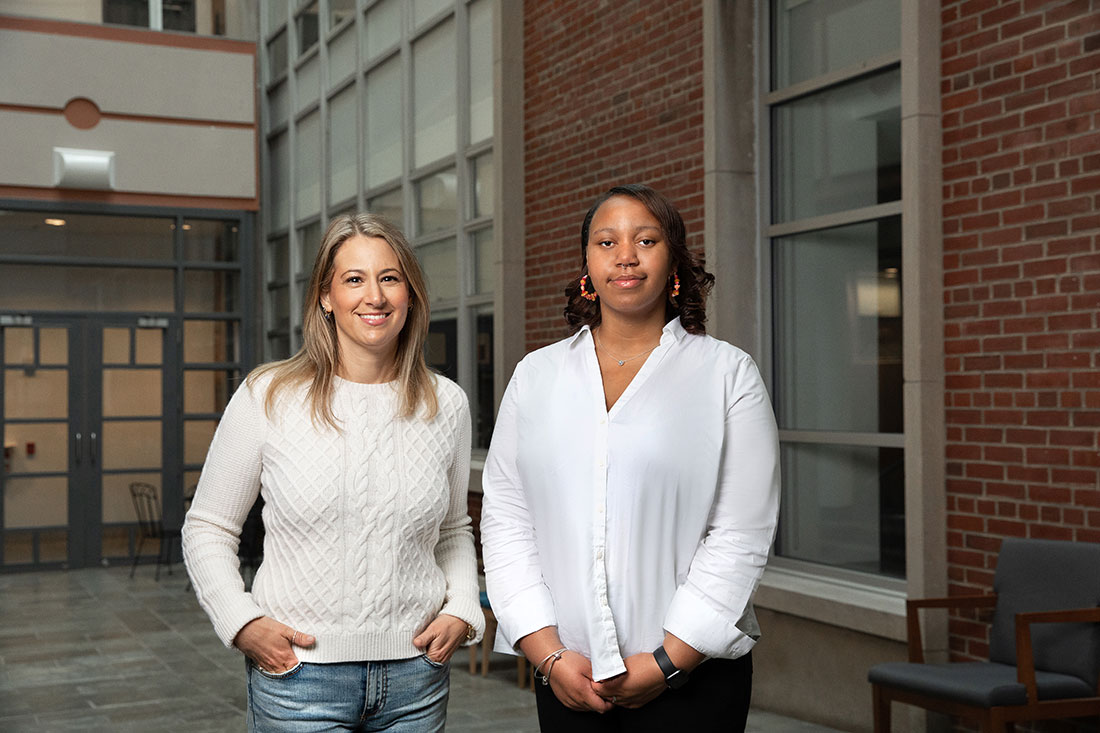 At her high school in Harlem, Bre'Yona Montalvo was the kind of classmate who always made time to listen.
"Being in discussions in class and with friends, I was helping others without intentionally planning to help them," says Montalvo, who attended Harlem Children's Zone Promise Academy One High School in New York City. "That had me thinking, where is somewhere I can go to do that?"
A family friend who is a social worker said Montalvo should consider social work as a career because it would offer several career paths for her to help people. And while Syracuse University wasn't on her original list of choices, she enrolled in the Student Support Services summer bridge program at Syracuse last summer and decided to attend the School of Social Work at Falk College starting in the fall of 2021.
As a social work major, Montalvo became the first recipient of the Sunflower Scholarship, which was established by Falk College Advisory Board member and School of Social Work alumna Stacy Helfstein '98 to support social work students by defraying tuition costs. This spring, Montalvo had an opportunity to meet Helfstein and chat about her career goals over lunch.
"I was shocked but happy when I learned about the scholarship because I didn't know it existed when I enrolled," Montalvo says. "I want to give a big thank you to Stacy for providing this opportunity and taking the time to meet with me as an alumna from Falk College."
Like Montalvo, Helfstein knew in high school that she wanted to be in a helping profession but didn't "find herself" until she got to Syracuse and started her social work classes.
"When I was a student at Syracuse, I found such a strong a community of mentors and friends who shared my passion for social work," Helfstein says. "The support I received deepened my commitment to this profession and prepared me to use my career to make a difference.
"We are in the midst of a mental health crisis in this country, and it's important that we support the next generation of social workers because we need them now more than ever," Helfstein adds.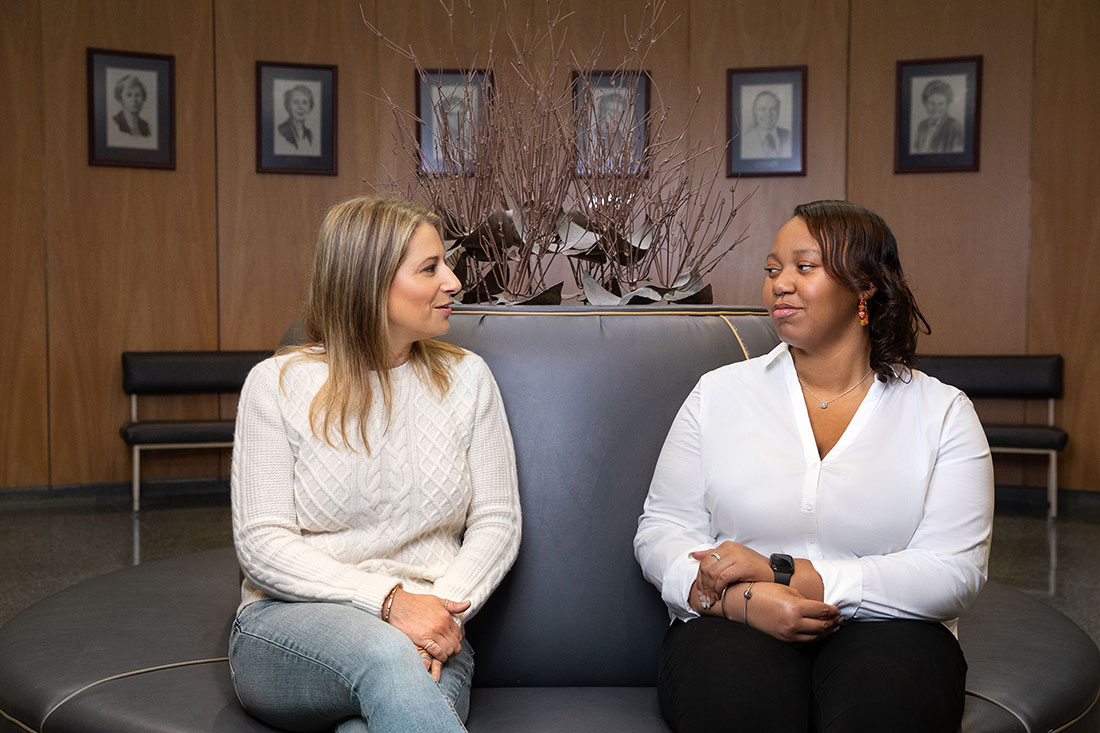 During their meeting, Helfstein reinforced what Montalvo's family friend had said about the many options that will be available to her following graduation.
"She mentioned that there's a wide spectrum of social work and you won't always have to stay at one place," Montalvo says. "You can dip your toes in several areas of social work–children, families, mental hospitals, the elderly, and other places."
They also discussed an appropriate work-life balance, or in Montalvo's current situation, school-life balance. To that end, Montalvo is actively involved in the creation of the first Black Student Union (BSU) at Syracuse University. Montalvo is helping write the constitution that will provide the foundation for the new student organization.
The BSU, Montalvo says, will provide a safe space and a common community for students of all Black diasporas. In that way, the BSU for Montalvo will be similar to her high school experience and what she hopes to accomplish with her social work education.
"People don't feel comfortable talking to other people who may not understand them or will judge them," Montalvo says. "Therefore, (in a social work position) I will consider myself a mediator who's upfront and honest with you about any issues you may be facing, but only to a point where it's acceptable for you."
Interested in a career in social work? Visit the School of Social Work website to learn more about its academic programs, experiential learning, and career opportunities. Read this story to learn more about the Sunflower Scholarship and why that name holds a special significance.