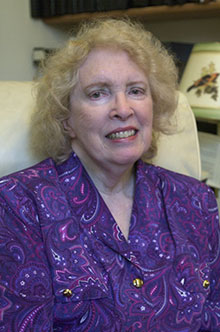 Syracuse University Falk College
552 White Hall
Syracuse, New York 13244

315.443.9324
shshort@syr.edu

CV
Sarah H.
Short
Ph.D., Ed.D., RD, CD/N, FADA
Professor Emerita
Dr. Short joined the Syracuse University faculty in 1966. She has taught 14 courses in Nutrition, Sports Nutrition, Food Science, Minerals, Biochemistry, and Education. She teaches approximately 1100 students each year.
Education
Ed.D. Instructional Technology Education, Syracuse University
Ph.D. Nutrition, Syracuse University
M.S. Medical Biochemistry, Upstate Medical Center, S.U.N.Y.
B.S. Nutrition and Chemistry, Syracuse University
Specialization
Nutrition, Sports Nutrition, Food Science, Minerals, Biochemistry, Education