Exercise science majors hit the ground running, prepare for careers in physical therapy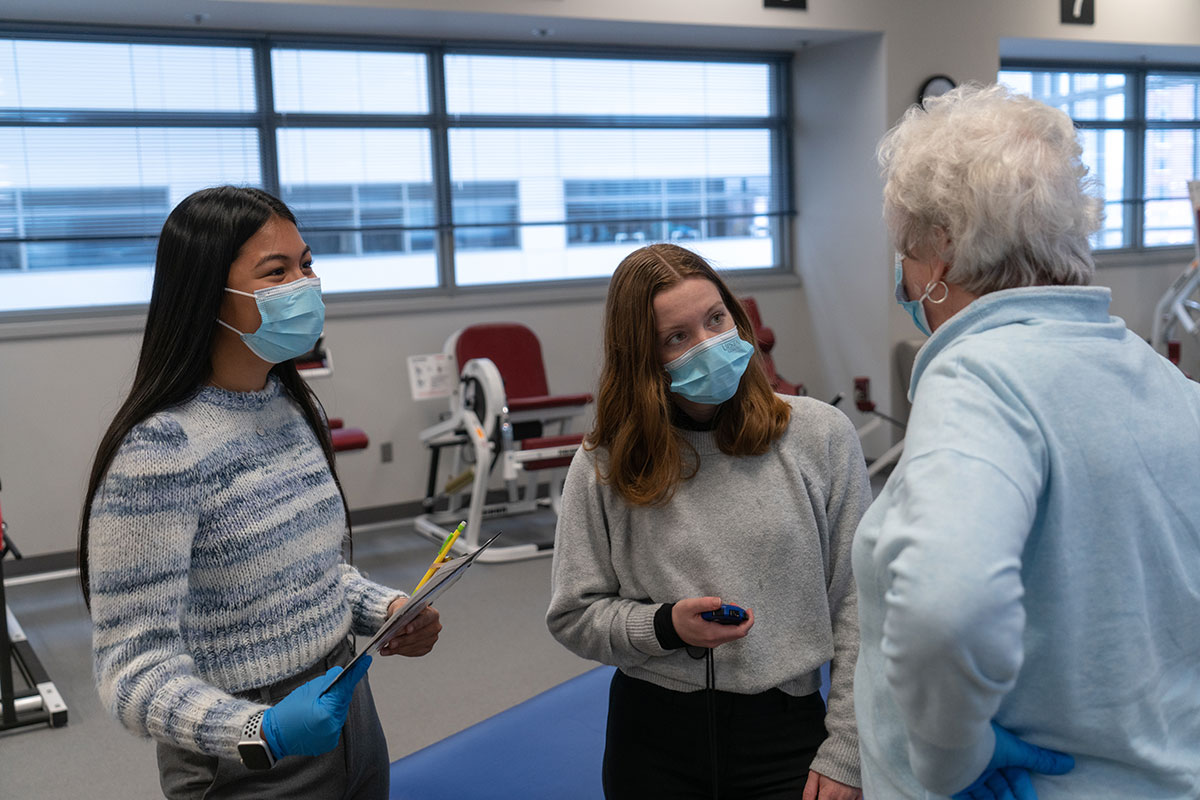 Future physical therapists Julia Geronimo '24 and Ally Krevolin '23 are jump-starting their careers with a foundation in exercise science. As exercise science majors, they each complete over 270 hours of internships and field placements, such as shadowing, observation, and research. This fall, they both interned at Vitality, a program in the Institute for Human Performance at Upstate Medical University. Vitality promotes health and fitness among various populations, particularly older adults and those with underlying medical conditions.
"The students at Vitality work directly with our participants to help supervise, modify and correct their exercises and exercise program," says Amy Allen, exercise physiologist at and coordinator of the Vitality program. As the intern supervisor, Allen teaches students how to develop individualized exercise programs for Vitality participants and instructs on proper exercise form. The students also learn to perform fitness assessments to identify participant needs and measure progress. "Our participants have a diverse range of barriers that make exercise programming more complex. Students need to be critical thinkers to help our folks achieve their goals."
Hands-on training
"My internship at Vitality was my first experience not in physical therapy specifically," says Krevolin, who has also interned at three other institutions. "I was able to help each of the older adults with their exercise programs and fitness testing. It was beneficial for me to see where people go after physical therapy."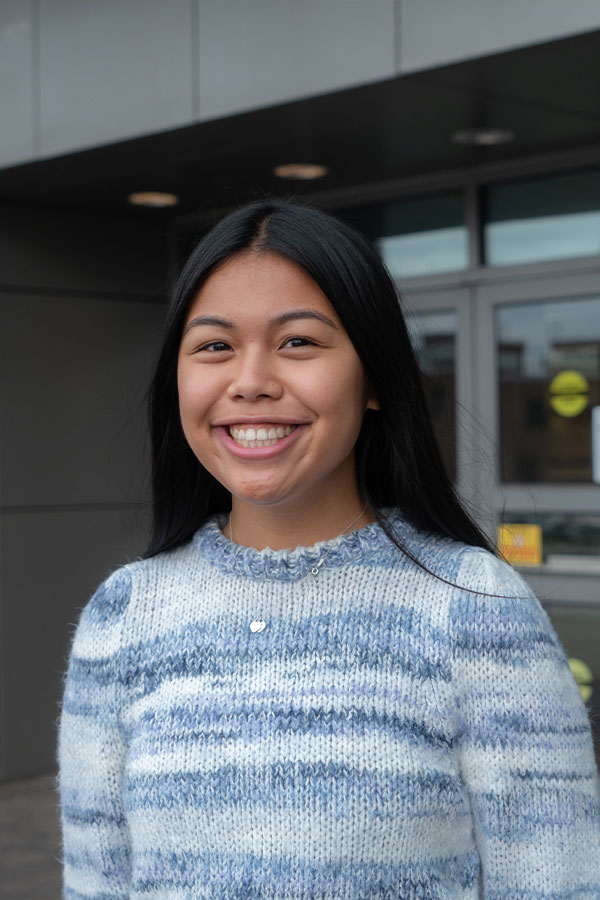 Interacting with Vitality program participants was a large part of the job. "A typical day begins with welcoming participants and addressing any of their concerns, especially with their exercise program," Geronimo explains. "I talk with Vitality staff about any notable patient statuses or new patients and will bounce around ideas on how to help them and their fitness."
"By the end of their internship, my goal is for them to gain a good deal of independence to make corrections and adjustments to exercises and performing fitness assessments with minimal oversight from staff," Allen explains.
According to Allen, student interns say they appreciate the emphasis on working directly with participants. "Students really improve their interpersonal skills, getting accustomed to approaching and talking with a variety of people regarding their exercise program and just talking in general with a demographic that is often different from theirs," says Allen. "Oftentimes our interns gain an appreciation for the strengths, abilities, and commitment to health in this population."
"This was my first time working specifically with the geriatric population, which I enjoyed," says Geronimo. "I was truly surprised with how much I learned at Vitality. My time here allowed me to grow and develop myself in the field of exercise physiology."
Krevolin says she gained practice motivating others. "It was awesome to see the clients improve, and to see them get excited when they saw all their accomplishments," she notes.
Krevolin initially planned to major in biology, but then she discovered exercise science. "The exercise science program allowed me to take courses that are hands-on and applicable to my future career," she says. In addition, Krevolin says completing experience credits were one of the most important components of her undergraduate program, giving students like her the chance for career exploration. "Since I came to school wanting to be a physical therapist, I was able to further explore the career and observe in various physical therapy settings. This helped me to learn more about myself as well as my career," she adds.
The Orange spirit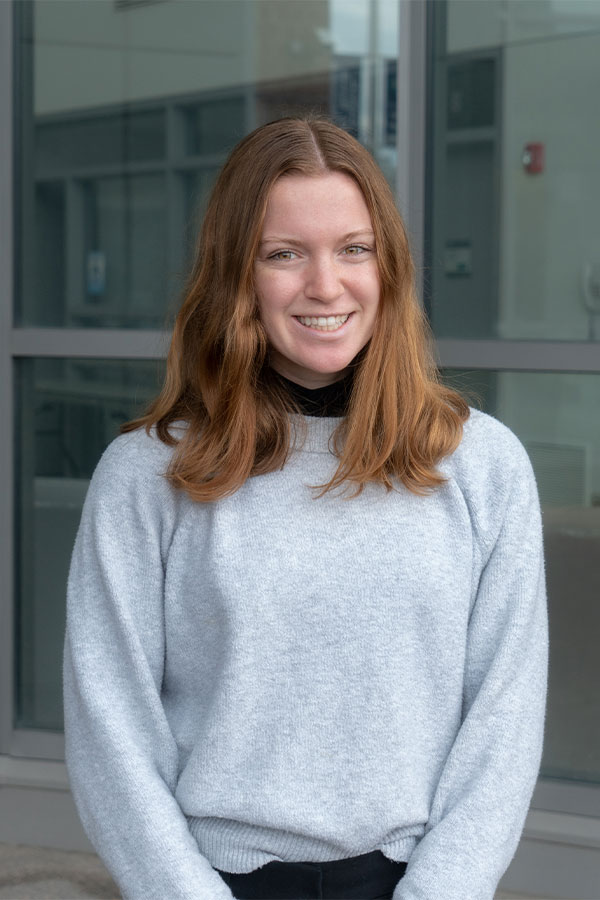 Originally from Pennsylvania, Krevolin always felt part of the Orange family. "My dad went to Syracuse in the 80's, so I grew up loving the Orange," she says. "When I came to tour here, I immediately felt at home and felt a sense of community."
The Orange spirit caught Geronimo's attention, too. She came to Syracuse from California and is a double major in exercise science and psychology. "I have always known that Syracuse University offers a plethora of opportunities and has a great student life. Everyone who goes to SU loves it there," she says. "Along with that, it was one of the few campuses that offered an accelerated, early assurance DPT program," she adds.
Geronimo and Krevolin are both enrolled in Syracuse University's 3+3 DPT (doctorate of physical therapy) program with SUNY Upstate, in which students complete both their undergraduate degree and a DPT in 6 years, instead of the usual 7. Students complete their undergraduate program in three years instead of four, and spend their senior year completing first year coursework at SUNY Upstate Medical University. Syracuse University is the only health and exercise science program in the region that is a part of this partnership.
"The program enabled me to have a smooth transition into graduate school," says Krevolin, who begins physical therapy school at SUNY Upstate Medical University in June. "I learned from exercise science that the way you treat your patients is so important," she says. "The most important thing that I hope to accomplish is to help others and improve others' quality of life," she says about her future.
For Geronimo, "I hope to find the opportunity to work at a service place that focuses on collaboration over competition." In Spring 2022, Geronimo will intern with Upstate Medical University's rehab/physical therapy unit at the hospital, and with Syracuse Athletics, working on athlete nutrition, and strength and conditioning.