Syracuse University Global allows post-traditional student to prepare for a career in social work without putting her life on hold.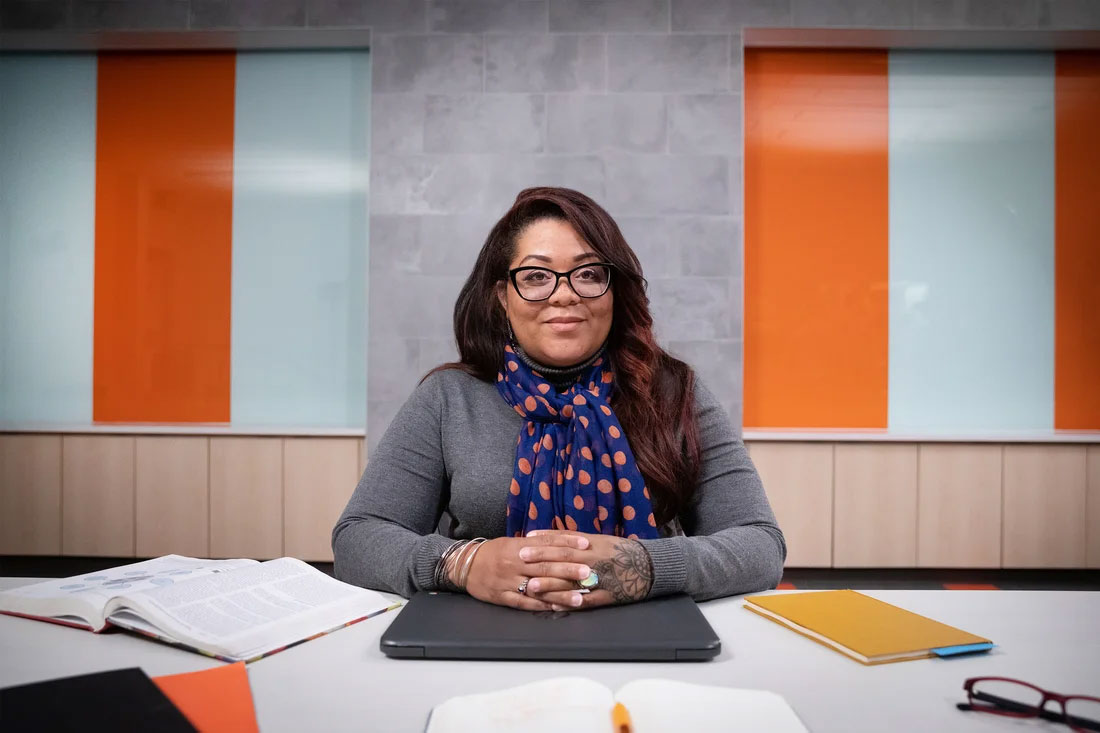 Ashlee Haste '22 is like a diamond—she thrives under pressure. It's a trait that serves her well as a single mother of three with a full-time job. It also comes in handy in empowering her to achieve her goals on her own terms as a Falk College student pursuing a
social work
degree through Syracuse University Global's flexible pathways.
Haste has a vision for her future and wants to open a center for homeless women transitioning out of incarceration, mental health facilities and substance abuse programs. "They deserve a second chance," says the 35-year-old undergraduate. "Just because someone is homeless doesn't make them less of a person. They may be suffering from mental illness, brought on by some type of trauma."
With a suite of diverse course offerings, flexible learning formats—online, in person and hybrid options—and comprehensive and student-focused academic support, Syracuse University Global helps students from anywhere in the world become career-ready without putting their lives on hold. "The flexibility is a godsend," says Haste, who, over the course of her studies, has logged 40-hour weeks at The Salvation Army of Syracuse; Iroquois Nursing Home; and Chadwick Residence, a transitional housing program for women at risk. "I'm a single parent and work full time, so attending classes during the day is difficult. Syracuse University Global's hybrid model makes it feasible for me to earn a degree at my own pace."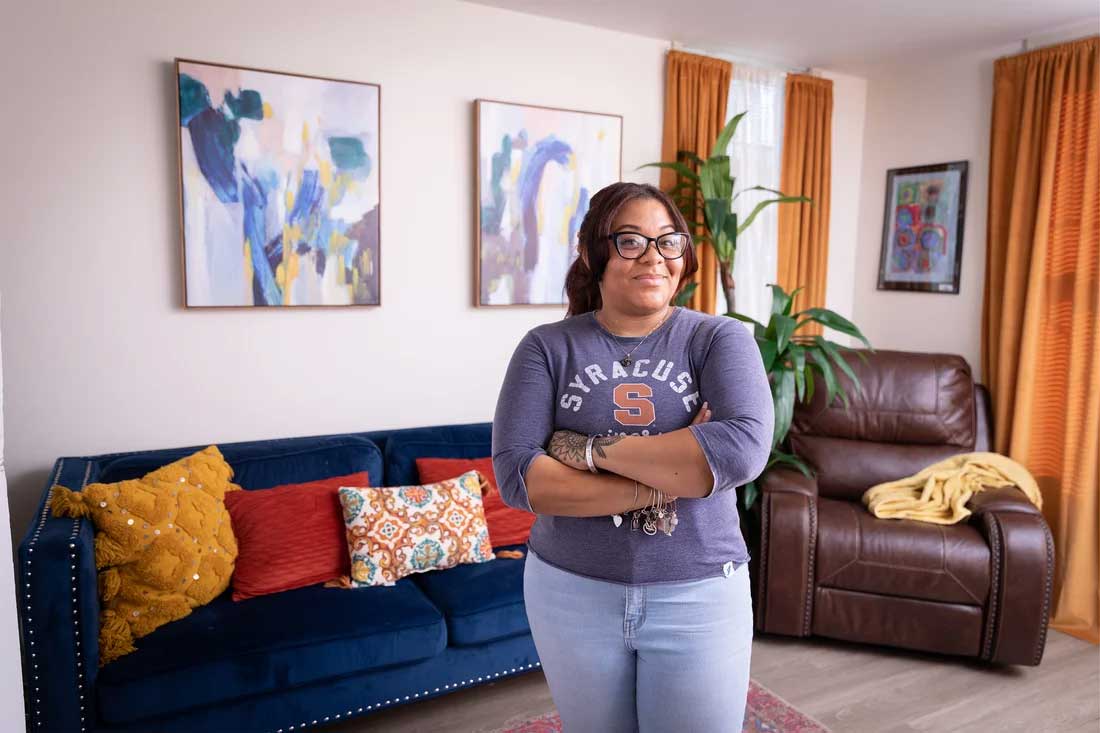 A Passion for Service
Haste was a teenager when her family moved from South Carolina to Central New York, where her grandmother and great-grandmother had worked as a pediatric nurse and special ed teacher, respectively. It was while accompanying her mother—Chandice Haste-Jackson '96, G'13, who teaches human development and family science in Falk College—to campus that Haste recognized the importance of serving others, no matter how disadvantaged.
"My mom is my idol. She taught me by example that if someone needs help, you give it to them," says Haste, who graduated from Onondaga Community College (OCC) in 2011 with an associate degree in human services. A then-new articulation agreement between OCC and the University enabled her to seamlessly transition to Syracuse to work on a bachelor's degree.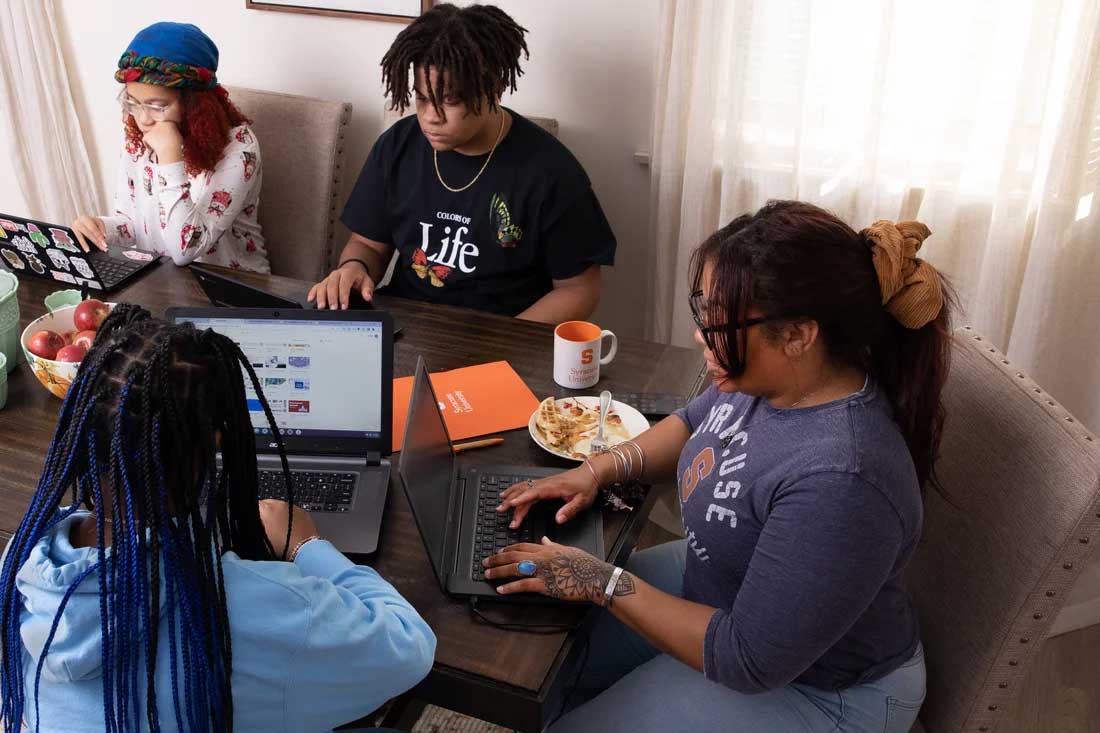 Everything went to plan until, well, life happened. Divorce. Illness. Financial problems. "I took time off from school for self-care and to be there for my kids," Haste recalls. "It was the best thing I ever did.
Haste-Jackson agrees, noting that college has been a long, winding road for her daughter, who also endured back-to-back surgeries in 2016, forcing her to be out of work for eight months. "It's from these challenges that her passion for human service has emerged. She's doing great things for humanity."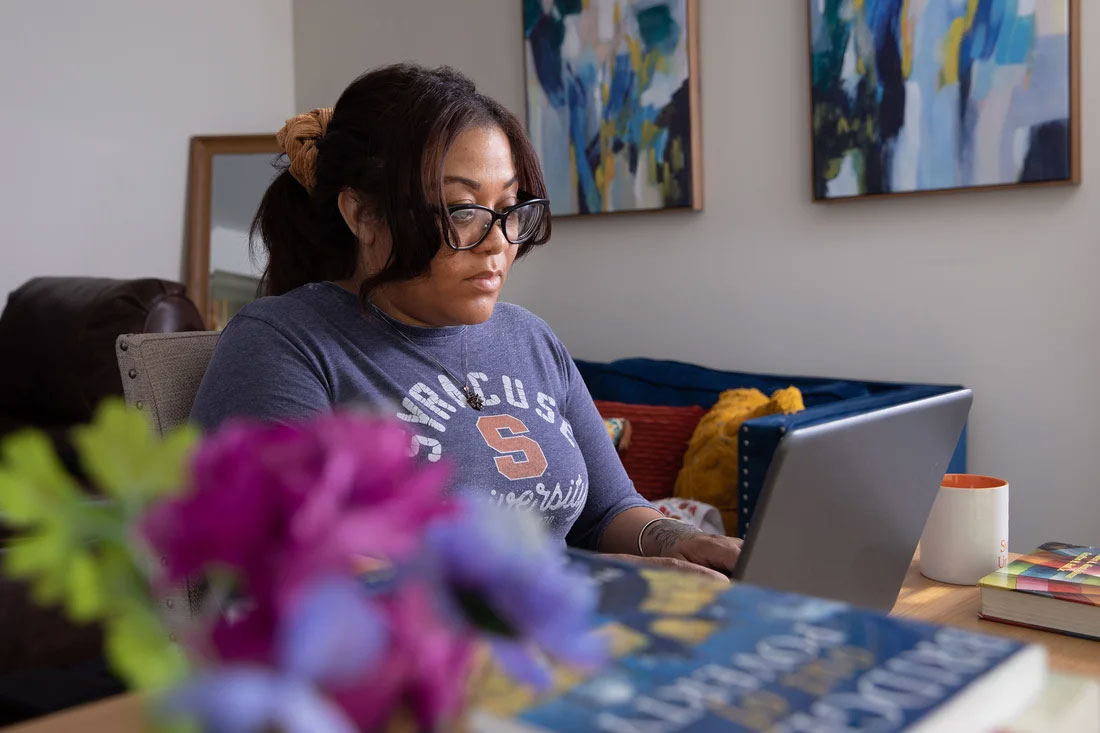 Helping People Help Themselves
Today, Haste combines part-time, hybrid learning options with peer-reviewed fieldwork in her social work program. "The coursework is relevant to the work I've done and continue to do in my career," she says, noting recent offerings in social welfare policy and services as well as human behavior in the social environment. "There's a lot of emphasis on hands-on research and practice."
Haste also appreciates Syracuse University Global's support systems—from individual counseling to student-centered services—that have helped her overcome barriers to success. She's particularly proud of her own professional network, which includes Chanel Beard-Frias '14, a mentor and former classmate who is a local psychotherapist.
Beard-Frias singles out Haste's helping-people-help-themselves ethos, which seems to permeate everything she does, including her current placement at Vincent House, an urban neighborhood center run by Catholic Charities of Onondaga County.
"There's no one-size-fits-all approach to treatment interventions because many of my clients deal with intergenerational trauma and poverty," concludes Haste, who hopes to earn a master's in social work, the field's terminal practice degree. "Syracuse University Global makes me a better student and a better person."
A Syracuse University Story by Rob Enslin originally published on April 6, 2022