Syracuse University Sport Analytics major Drew DiSanto '21 spent the Fall 2020 semester working on-site for the NFL's Buffalo Bills.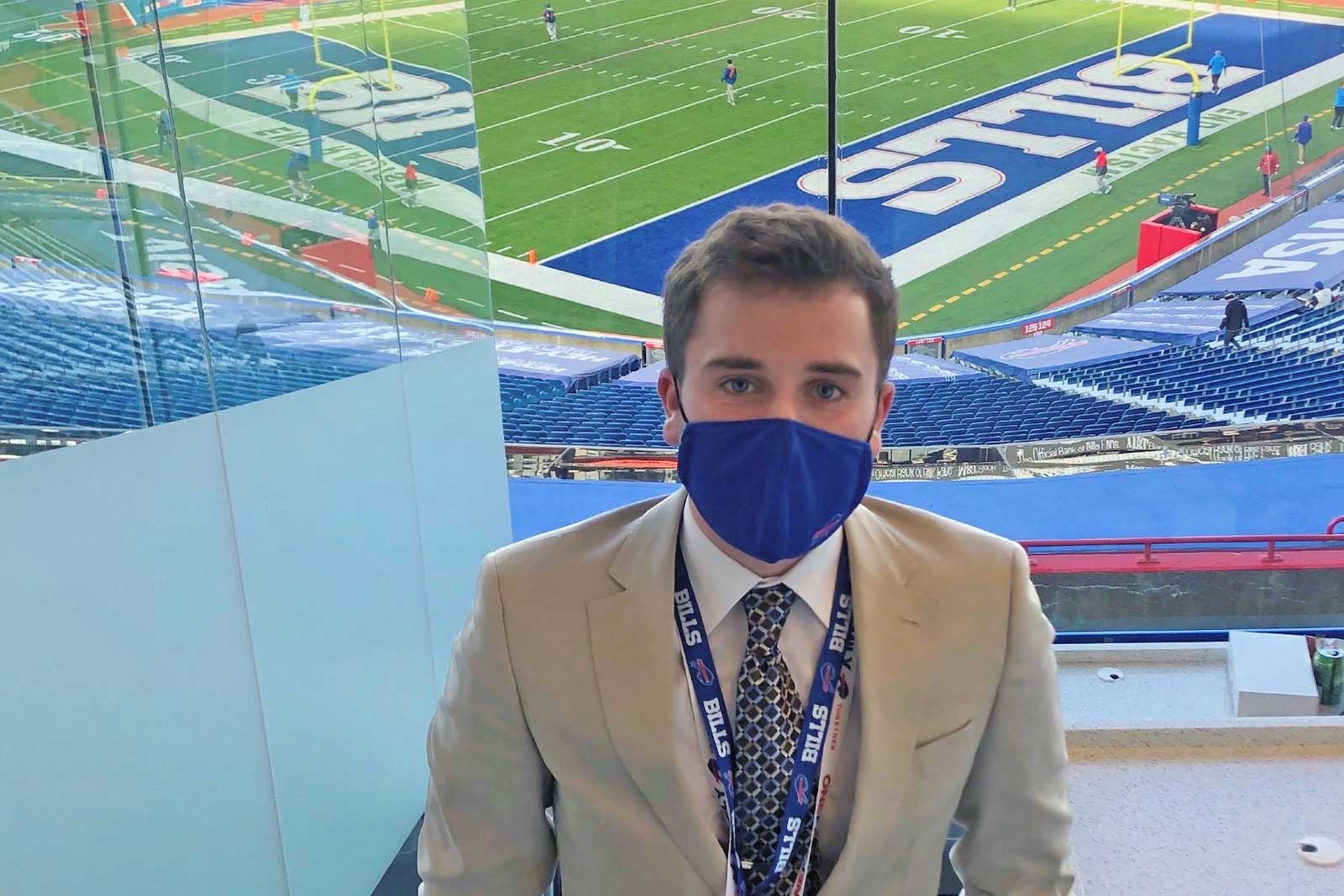 Although the full-time, paid internship meant taking a leave of absence from his SU classes for the semester, DiSanto knew it was an opportunity he could not pass up.
"I applied knowing that if I was offered the position, there was no way I could turn it down," said DiSanto, who has been with the team since July 2020. "I knew I would need to take the semester off from classes, but the opportunity to work for an NFL team does not come around very often. This internship is a great resume builder, and it has taught me many valuable, hands-on aspects of working in sport."
DiSanto worked in the Bills' Analytics and App Development Department as a Data Analytics Intern. Using Microsoft SQL, he managed stored procedures and views, and analyzed the Bills' opponents to find their strengths and weaknesses, as well as opportunities or threats they may pose on gameday.
"I learned a lot about communication, and how to convey the data we utilize to the coaches and scouts on a daily basis," he said. "I know I'm in the right workplace when my 10- to 12-hour days feel like three hours."
DiSanto, who is from Williamson, NY, will return to SU's campus in January 2021 to complete his classwork in Spring 2021 and Fall 2021, with a goal of graduating in December 2021. Does he hope to continue to work in football?
"I am not sure yet about my future plans," he said. "I am considering pursuing my Master's Degree in Applied Data Science at Syracuse. However, everyone at the Bills has been incredibly kind and I am very fond of this organization."