Falk's Sythong Run is One of Three Cambodian Students Who Hope to Bring Positive Change to Their Home Country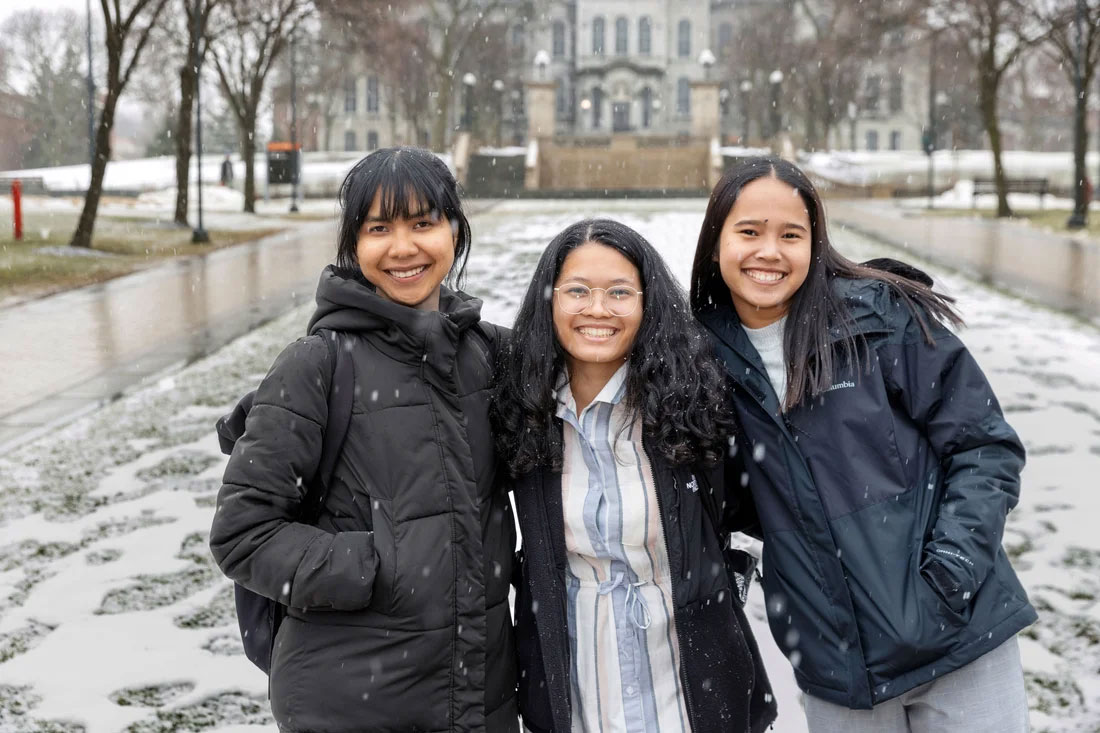 Sythong Run '24, who's majoring in
public health
in Falk College and environment, sustainability and policy with a medical anthropology minor in the College of Arts and Sciences/Maxwell School of Citizenship and Public Affairs, is one of three undergraduate students from Cambodia who are pursuing their educations at Syracuse University as SHE-CAN scholarship recipients. SHE-CAN is a global organization that seeks to create opportunities for high-achieving young women from post-conflict and climate-challenged countries to succeed in positions of power and leadership.
Run, Sreynoch Van '26, and Pisey Kim '26 all went through a highly rigorous and selective process to become SHE-CAN (Supporting Her Education Changes A Nation) Scholars. They are striving to develop professional skills at Syracuse to take home to Cambodia, hoping to inspire young women and children to follow in their footsteps.
To learn more about how the Tree of 40 Fruit on the Syracuse University campus spurred Run's intrigue in studying at Syracuse and what she plans to do when she returns to Cambodia, read this story about the SHE-CAN Scholars.